Armenia accredits Azerbaijani media outlet editor for first time
The Ministry of Foreign Affairs of Armenia has granted Shahin Hajiyev, the chief editor of the Azerbaijan Turan news agency, permission to work in the country.
Information from Yerevan
A spokeswoman for the Armenian Foreign Ministry, Anna Naghdalyan, commented on the decision:
"[Shahin Hajiyev] requested accreditation from the Foreign Ministry and [to carry out] journalistic activities in Armenia … His request was granted, and he arrived in Armenia with a group of journalists."
The Ministry of Foreign Affairs of Armenia also reports that the visit is of a purely professional nature.
• Leaders of Armenia and Azerbaijan once more discuss resolution to Nagorno-Karabakh conflict
• Armenia plans to invest 2.5 billion in military development
First contact 
Editor Shahin Hajiyev has already managed to get an interview in Armenia – his interview was with former Armenian National Assembly MP and presidential adviser Tevan Poghosyan, who said on Facebook that the Azerbaijani journalist assured him that "the meaning of what he says would not be distorted".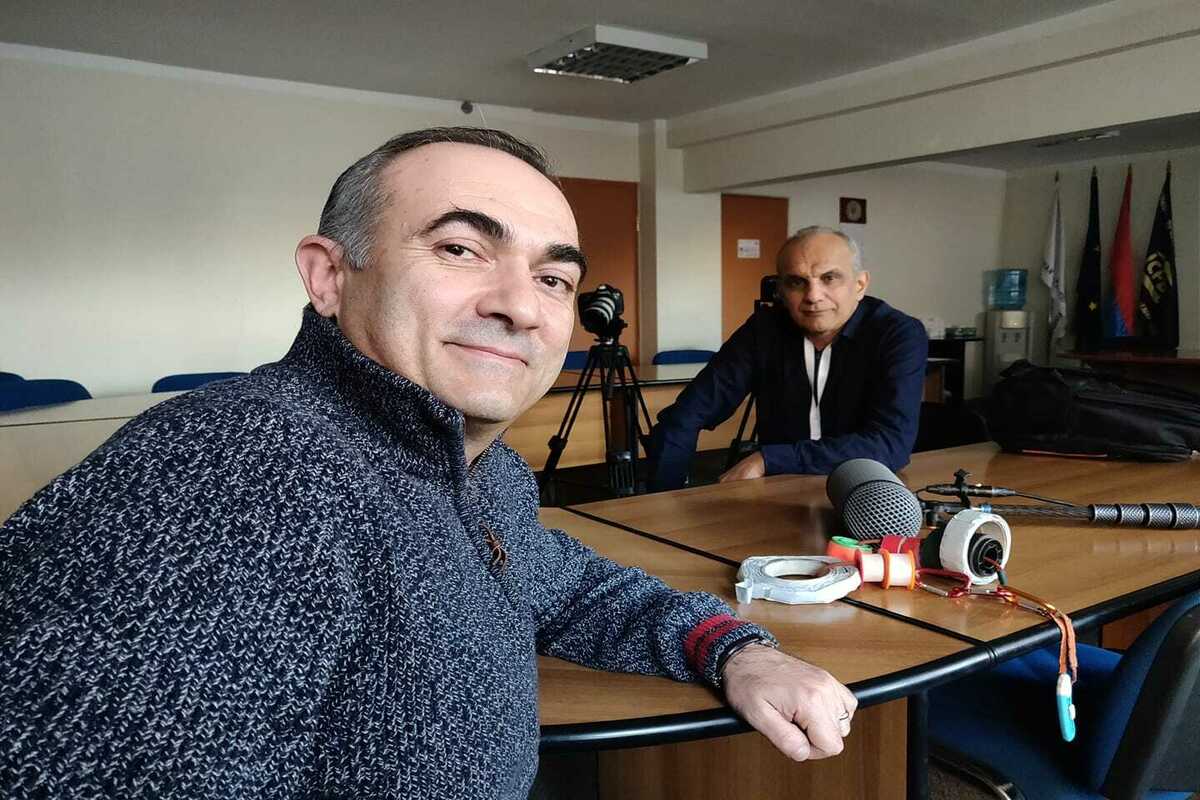 Information from Baku
The Turan News Agency reported that the trip was coordinated with both Armenian and Azerbaijani officials.
The stated aim of the trip is visual and written reports on the Karabakh settlement and the situation in the region.
The Turan News Agency asked journalists to use the information obtained properly, and not to distort it or add any 'extra details'.
On the Turan  News Agency

The Turan News Agency is one of the first independent agencies in the former USSR and the oldest news agency in Azerbaijan.
It was founded in May 1990 in Baku by a group of journalists.
In 2017, it was temporarily closed due to tax evasion charges. It began working again after a couple of months. The Committee to Protect Journalists (CPJ) called it the only independent news agency in Azerbaijan.