Armenia: The life of border village
Soaking up a scanty warmth of winter sun, the elderly villagers talk about casual things, discussing the ongoing developments in world and in the country.
"I've got 4 sons, one of them lives in the village and the rest have left for Russia. Life is slowly going its way. Well, the Prime Minister has been recently replaced. So, let's see what will happen next. I wish they did at least something for the country, so that we would live better, we are so sick and tired of all that, says Razmik Hayvazyan, 70, a resident of Lusadzor village, who has 8 grandchildren.
The village is quiet and peaceful; a few kids are returning home from school. Women are busy harvesting persimmons. This fruit is not only a symbol of Lusadzor, but also the villagers' major means of subsistence.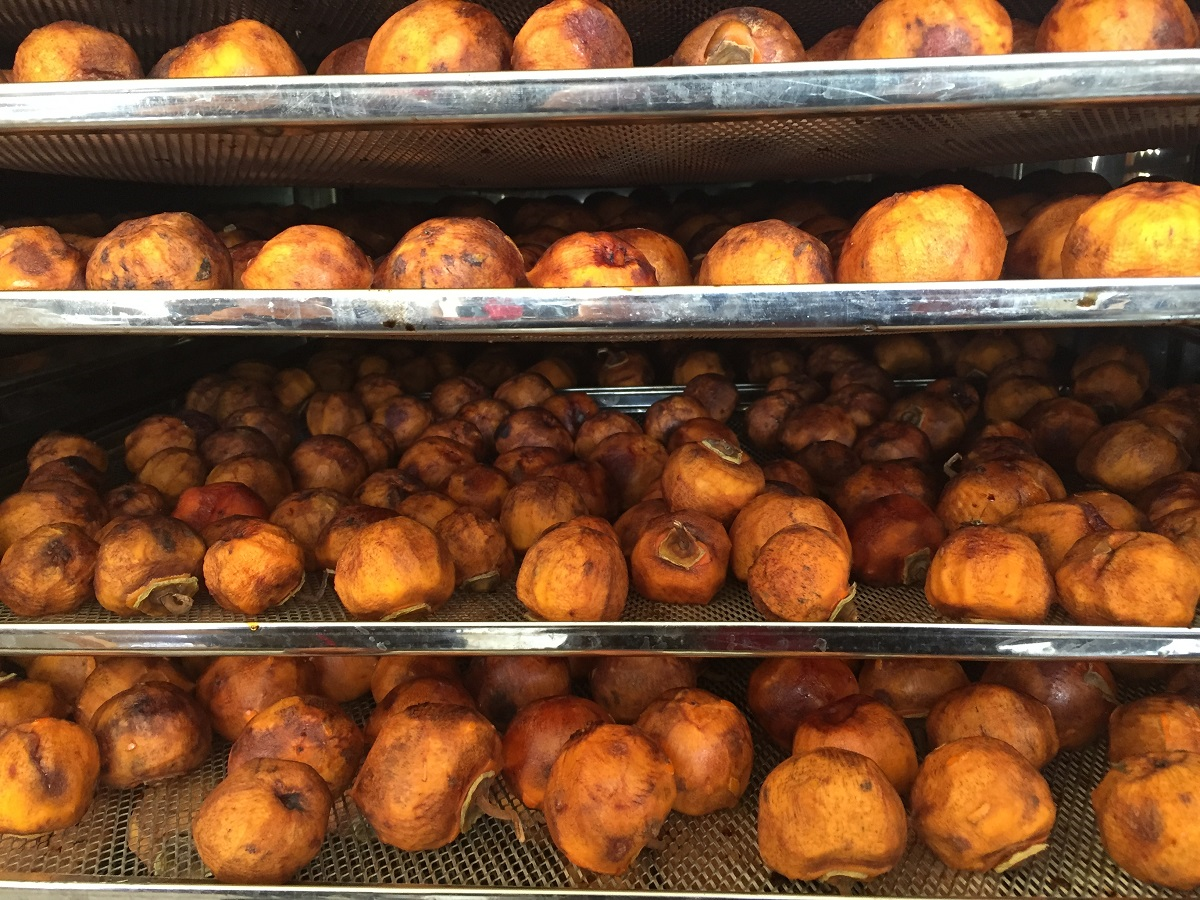 Lilit Papyan, a librarian at the village school, says that up to 500 kg of crop could be harvested from a household plot. The crop is then exchanged for potatoes, cabbage and cheese in the villages of Gegarkunik province: "1 kilo of persimmons costs AMD200-250, whereas a kilo of potatoes- AMD 100. We exchange it at a three to one ratio. At least we could thus solve the winter supplies problem. Besides, people come here to purchase fruit at a low price and then resell it.
There are 600 residents in Lusadzor village, which is located at a 143-kilometer distance from Yerevan and 17 kilometers from Armenian-Azerbaijani border.  Many residents have left the village in recent years; a demographic picture has changed and the local school makes it clearly evident.  
Armen Sardaryan, who has been the school principal for 21 years already, says that in better times there were 120 students in their school, whereas now there are just 32: "At first, the number of children dropped by 2 per year, then the number of students started reducing by dozens. We have 2 students in the first grade. Lessons are delivered in complemented classes, because there are very few students.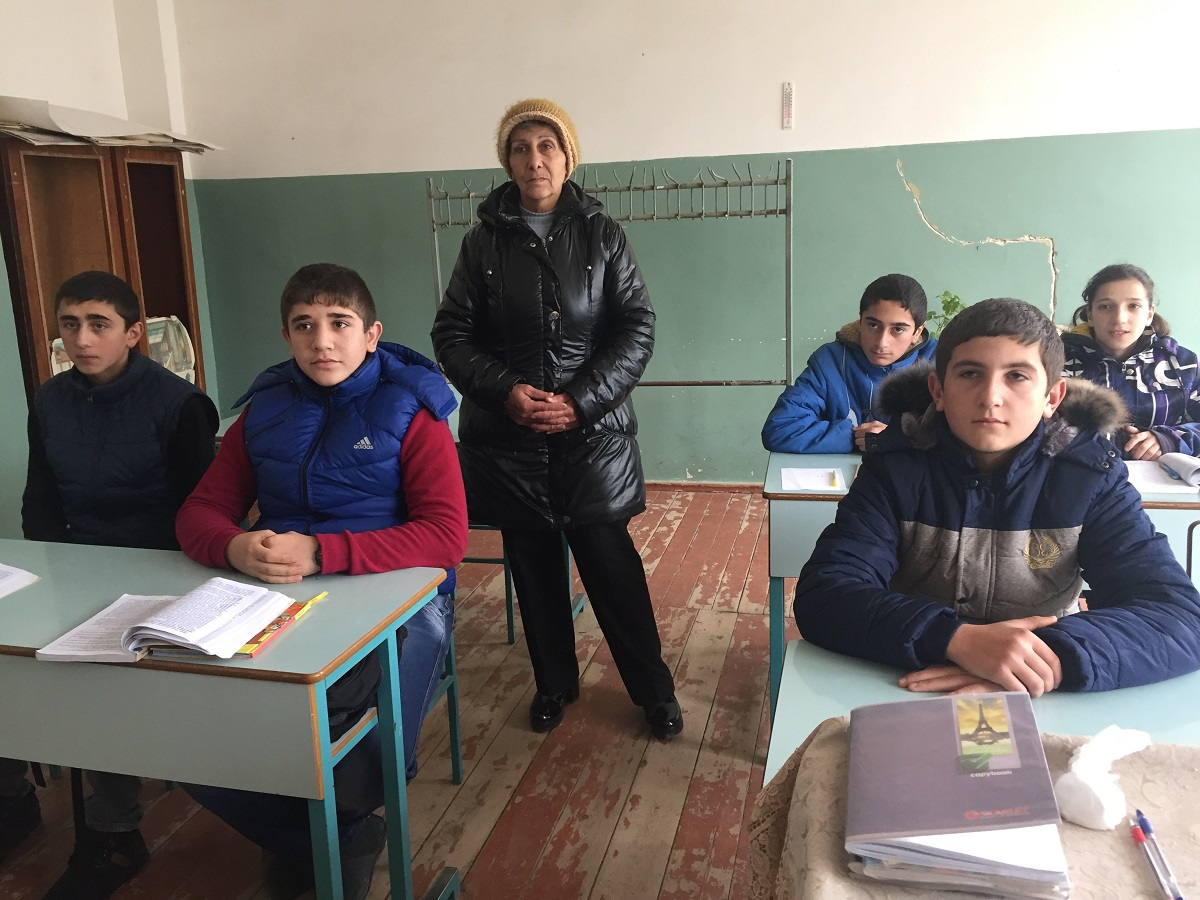 Vardan Sardaryan, Lusadzor village head, notes that the number of economies in the village has dropped by 20 over the past few years. In the beginning of spring, 40 men leave the village for seasonal work elsewhere.
"Now we are implementing various programs, creating job opportunities in order to make the youth stay in the village. Otherwise we are going to face a downfall, but we surely need continuation, says the village head, proudly noting that 'Eco Tavush' dairy plant has been operating in the village for 2 years already. The plant is specialized in cheese and butter manufacturing.
'Imna Tavush' agricultural program, based on which the 'Eco Tavush' plant was later set up, was launched through the investments made by French Hauts-de-Seine province and the All-Armenian Fund of France, in 2012. 10 types of Armenian cheese are produced here using French technologies.  A livestock farm has been opened here as part of the program, and 7 mini-farms have been operating in other border villages of Tavush province, all of them working based on cooperative principle.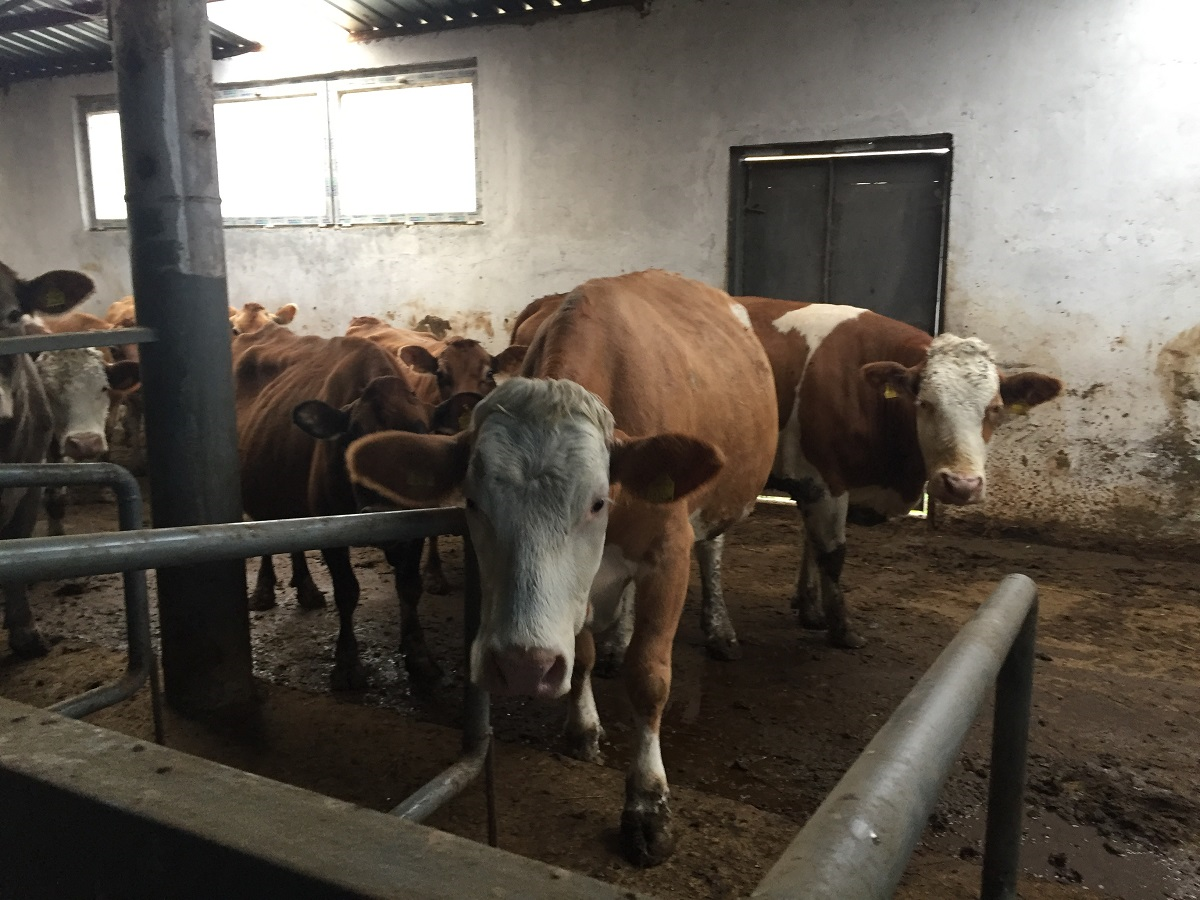 "Our main goal is to develop agriculture in the border villages and to create jobs that will make the residents stay in their villages, says Hasmik Gevorghyan, 'Eco Tavush' plant director.
Now, there are 98 cows in the farm, and also 20 heads of cattle per cooperative. Our cows are of special Jersey breed and they are distinguished by the high butterfat content in their milk. They have been brought to Armenia from Denmark. Whereas Simmental cows, that are of twice more beef yield than the ordinary cows, have been brought from Austria. The cattle is provided particular care, there is classical music playing in milking sheds.
Amayak Nazaryan, a veteran, 'Imna Tavush' cooperative coordinator, believes that increase in the number of such cooperatives will improve the economic situation in the region: "16 people from 5 villages of the province are currently employed at 'Eco Tavush' plant. 5-6 families are involved in each of 7 cooperatives. I think, it's a pretty good result. A minimal wage amounts to AMD150,000 (US$315). On a side note, cheeses with greens (dill, thyme, tarragon) are already available at the local market.
The farm daily supplies milk to Lusadzor daycare facility and is soon expected to start milk supplies to the daycare facility in the neighboring Khashtarak village.
"Our company's social responsibility policy envisages provision of portions of our products to certain segments of the population. We supply cheeses to daycare faculties and border guard units, says Hasmik Gevorghyan.
The village head says, the villagers have also started cultivating tobacco on a 20-ha land area this year. "6 families from the village have been engaged in those works. Tobacco was always processed here in Soviet time. The climate here is favorable for tobacco production.
In his words, fewer residents of Lusadzor were engaged in arable farming in Soviet years. People used to work at the Idjevan carpet plant, 7 kilometers off the village, as well as at some other enterprises: "Now everything possible should be done to attract investors to our region, to provide locals with jobs and make them stay in the village.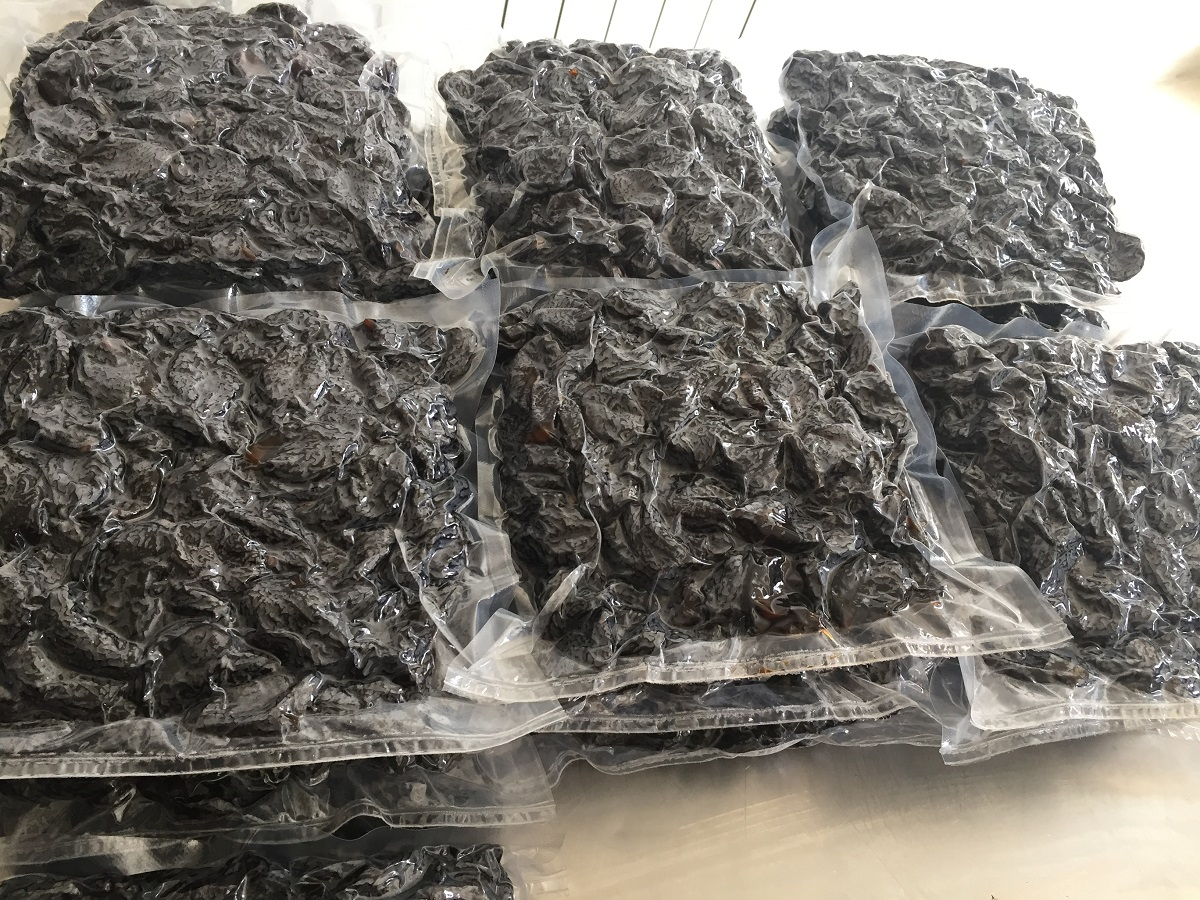 There is a fruit drying facility in Lusadzor center. It was opened as part of the UN Development Program. Plum and persimmon crops are dried here.
"The drying facility has been operating here for 8 years already. Up to 400kg of fruits can be dried here within 2 days. The villagers have to cover only electricity costs, it's very beneficial for them. Dried fruits are packed using a special vacuum device and then shipped for sale. Lusadzor brings for sale up to 1,5 tons of dried plums and the same volume of persimmons. However, this is hardly enough for organizing export-profit will be small, says the village head.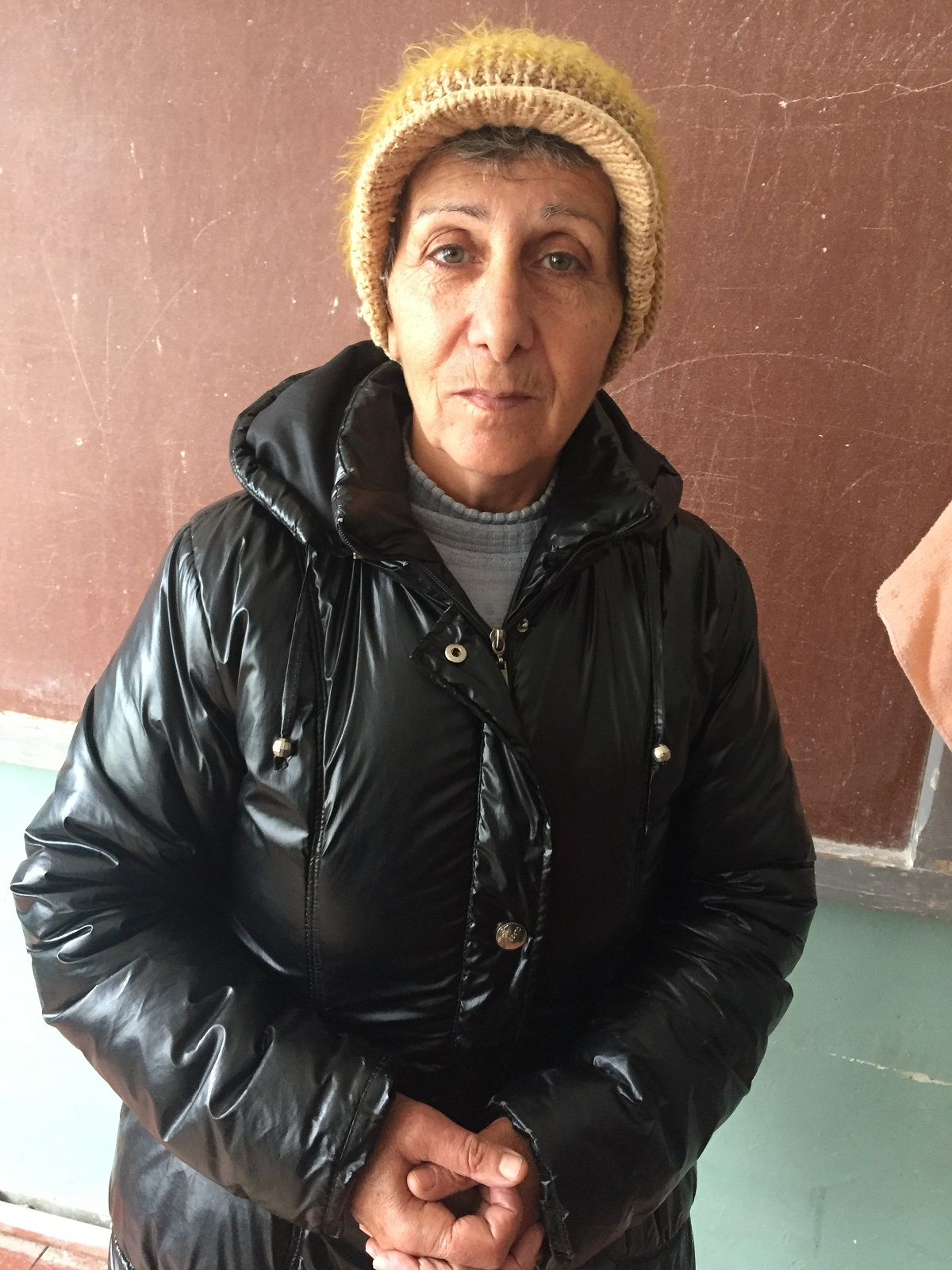 Sonik Zeynalyan, who has been teaching Armenian Language and Literature in the local school for 32 years, recalls the war period, when she delivered lessons in the classes full of students, amidst shelling. "People started leaving the village due to aggravated social conditions. At the today's lesson, I had a discussion with 6 students and I asked them, where they wanted to live. Only one of them said, he would like to live in the city, whereas the rest of the students answered differently: "We prefer our village, but with different life. "They could see and understand what hardships their parents try to overcome.