A photo story about Armenian fire victims who've had to live in tents for 26 days now
Eleven families of a building that burnt down in Armavir have been living in tens for the past 26 days.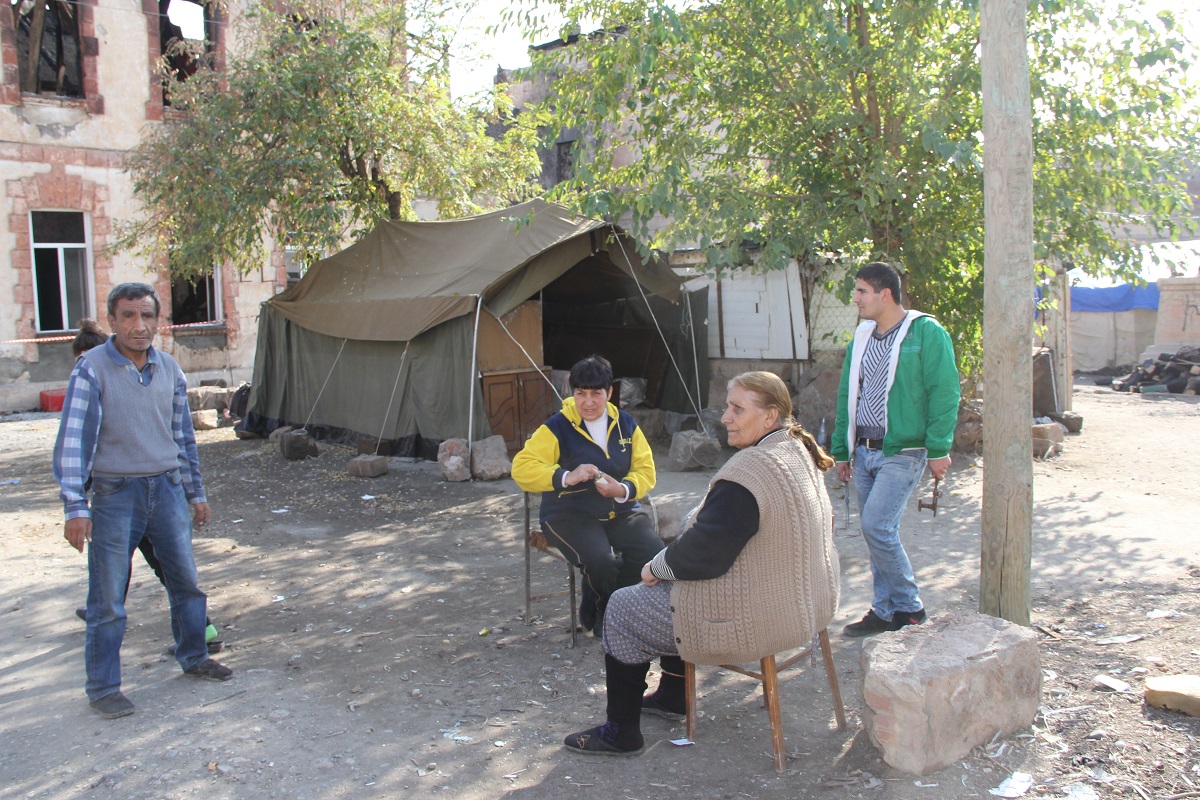 The 23 residents of the now burnt-down building have been homed in two tents without access to even the most basic amenities.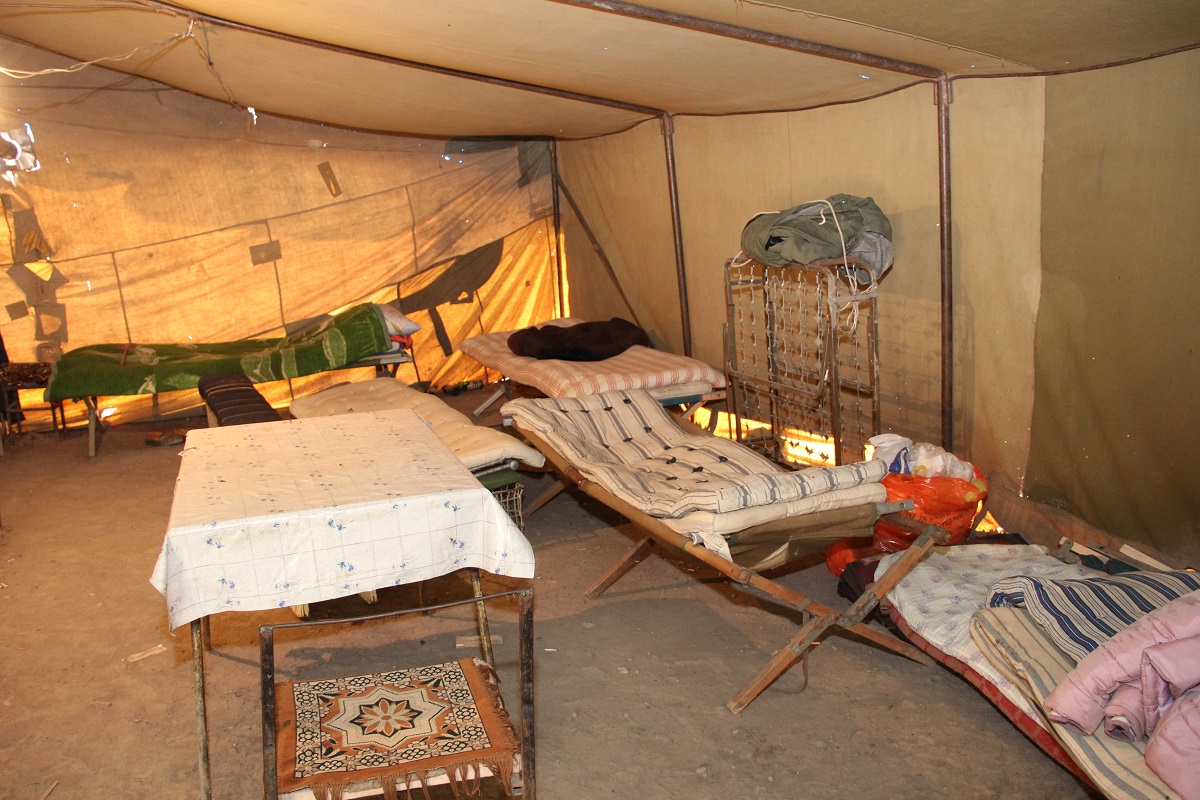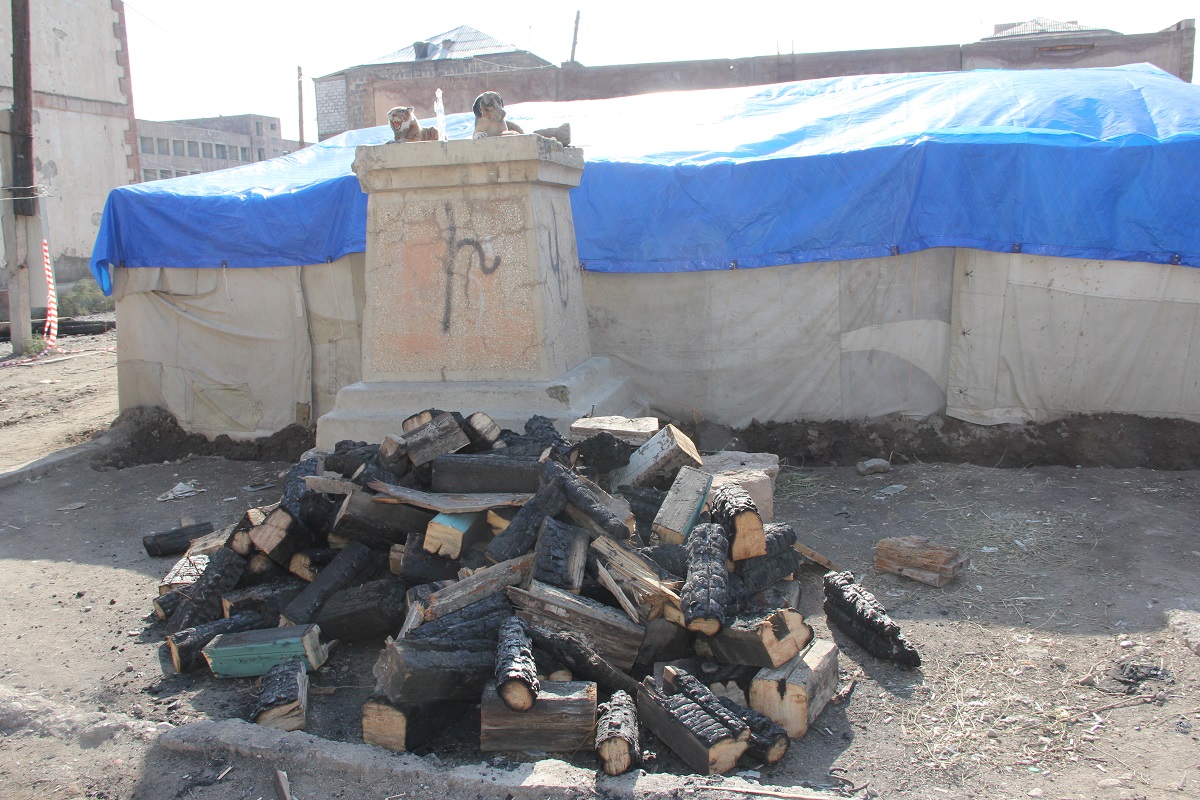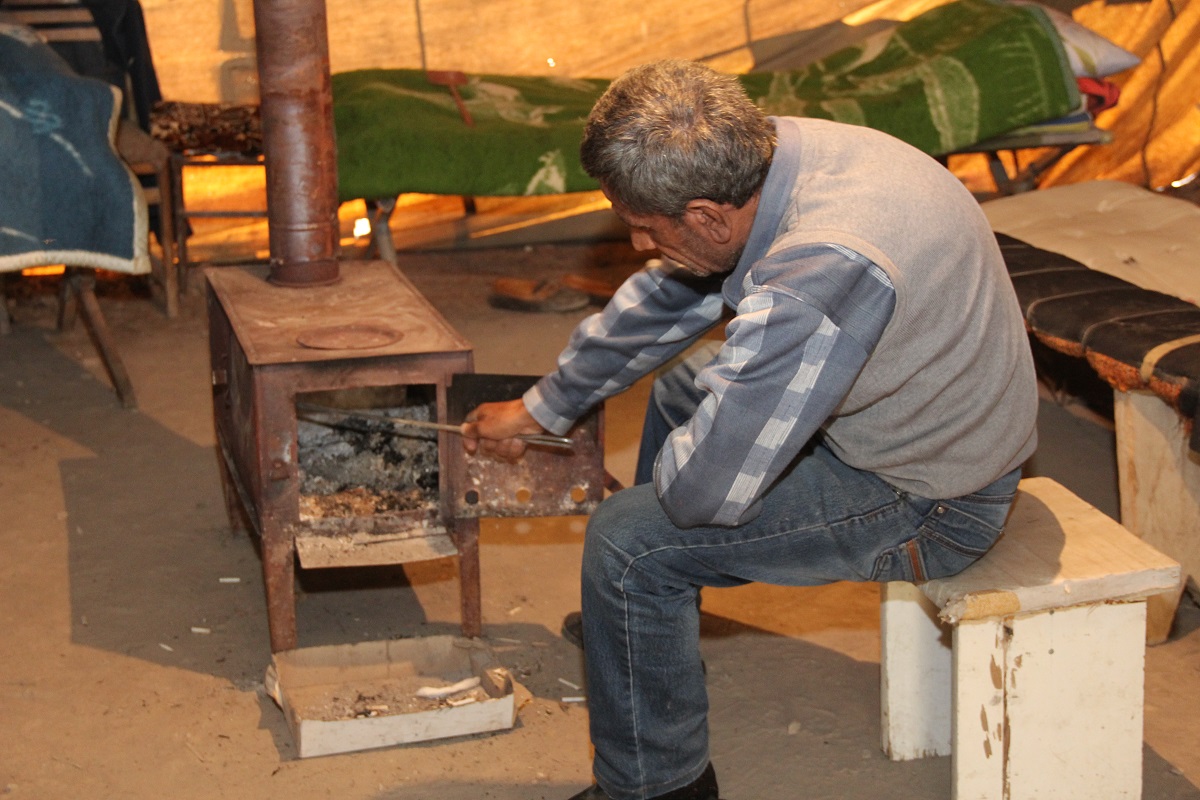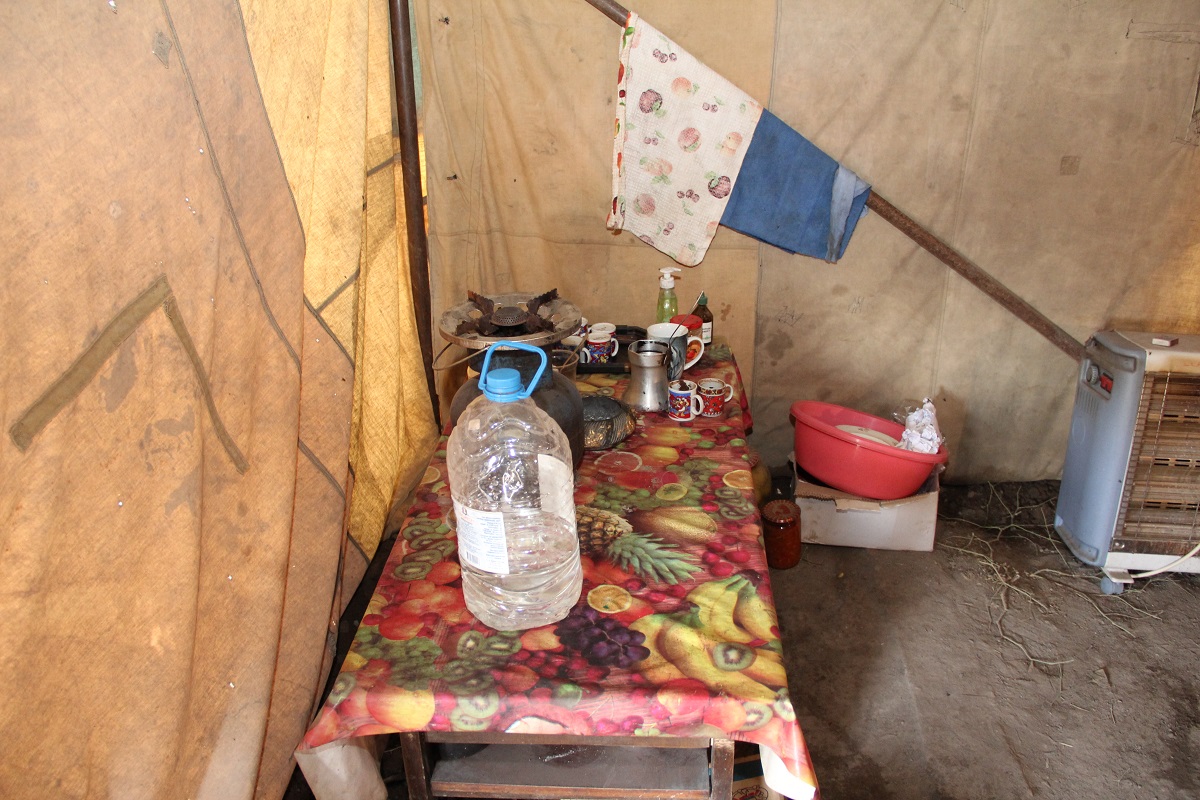 On 22 October at around 10 o'clock at night, a fire broke out in a residential building at 9 Silikyan. The building burnt down completely with the cause of the fire still unknown. Fortunately there were no victims.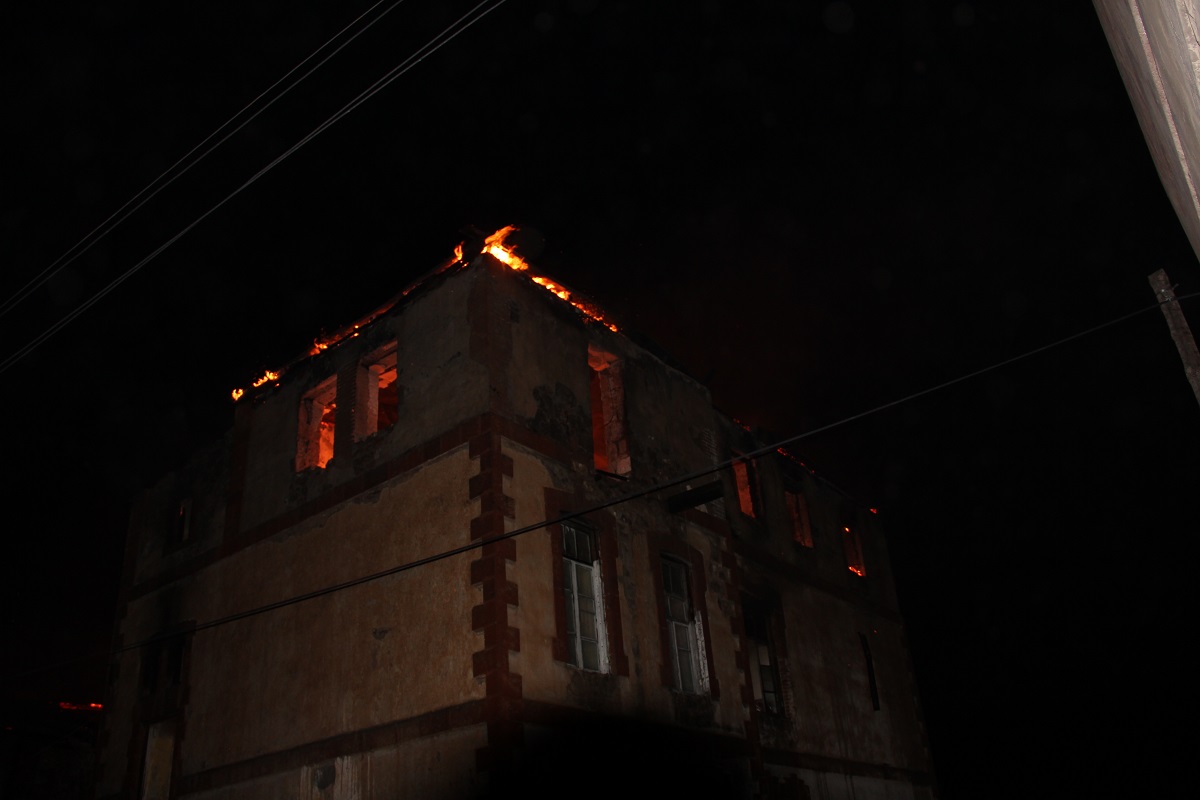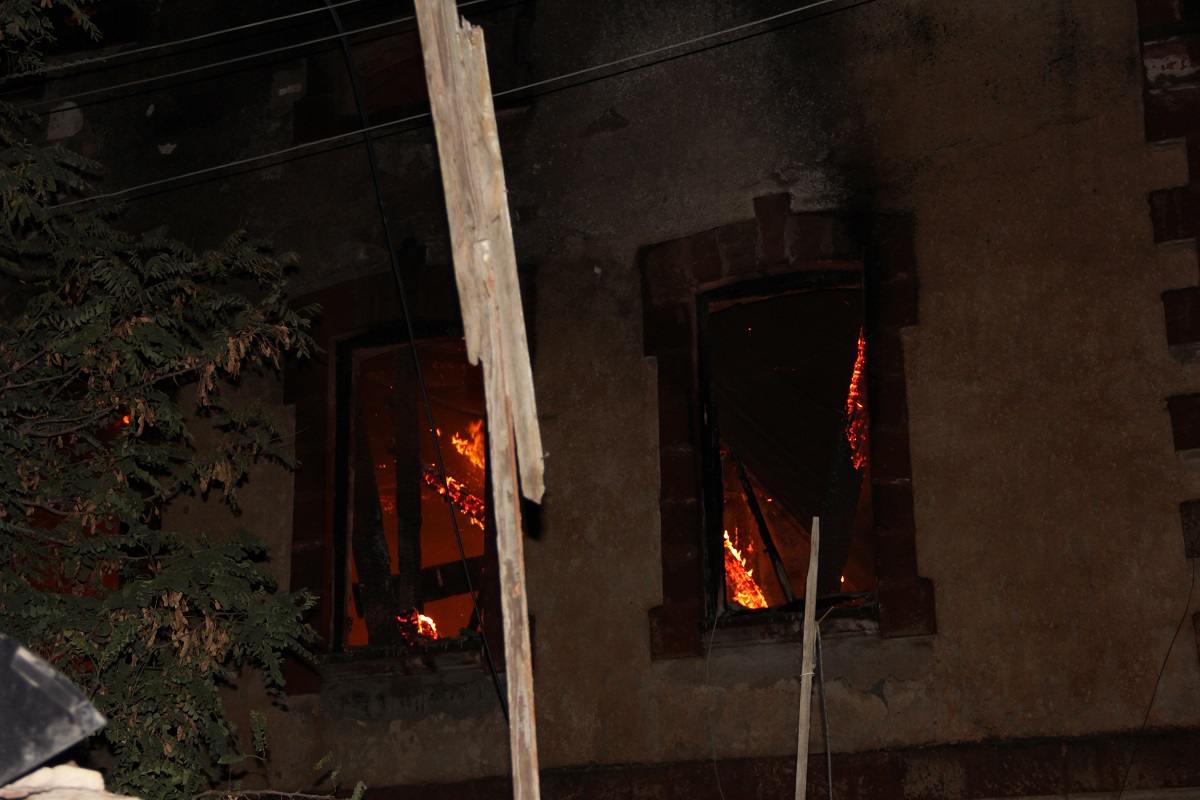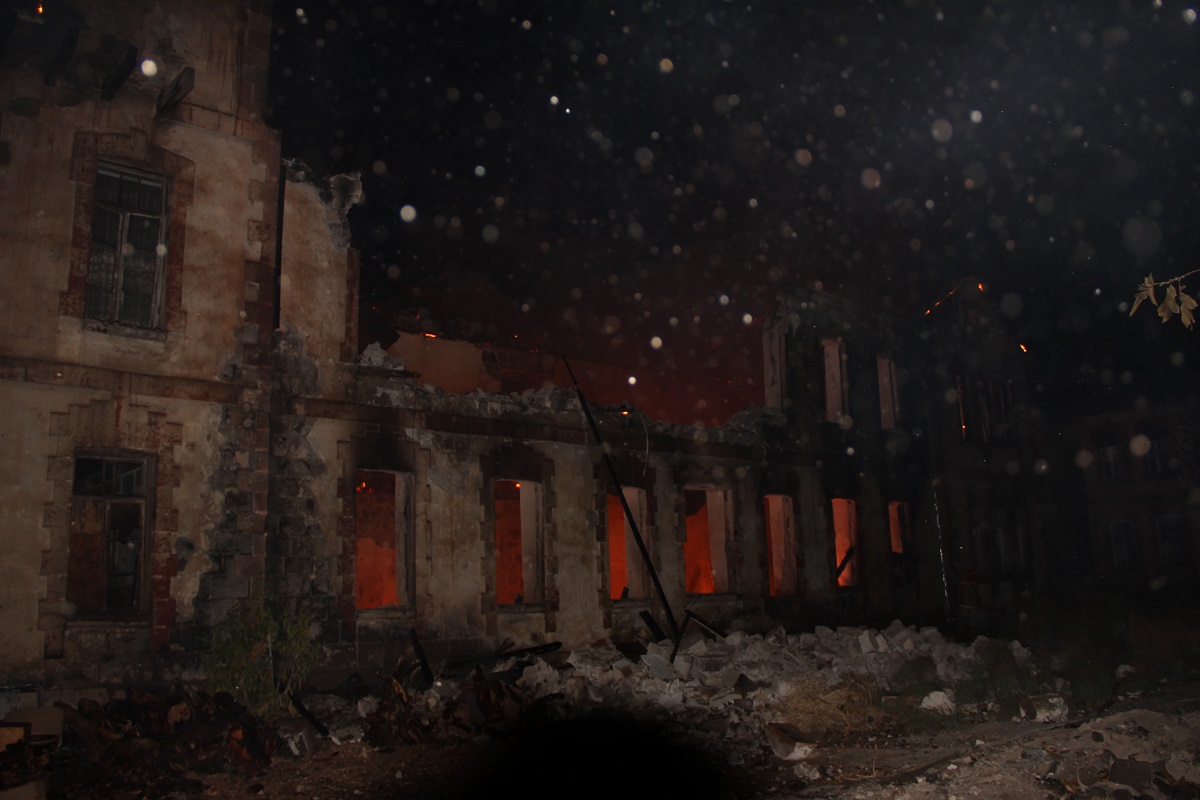 The two-story building is about 400 square meters in size. During the fire, an explosion took place and the entire building came crumbling down. The preliminary investigation indicates that the cause of the explosion was due to gas cylinders installed in the apartments.
Many residents of the burnt-down building spent the first two nights on the streets without any shelter.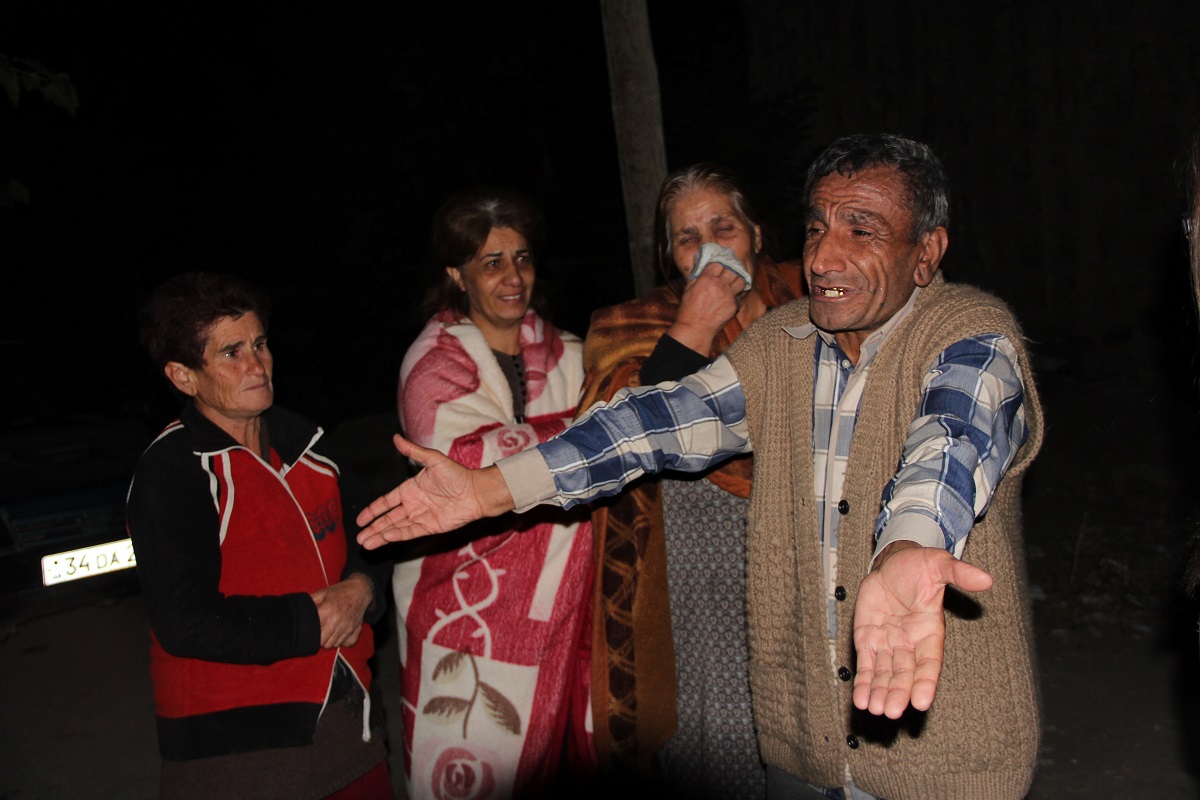 The day after the fire the mayor of Armavir allotted every member of the eleven families 60 000 drams each (about USD 125) following a decision made by the Council of Elders. The Red Cross brought clothing and food.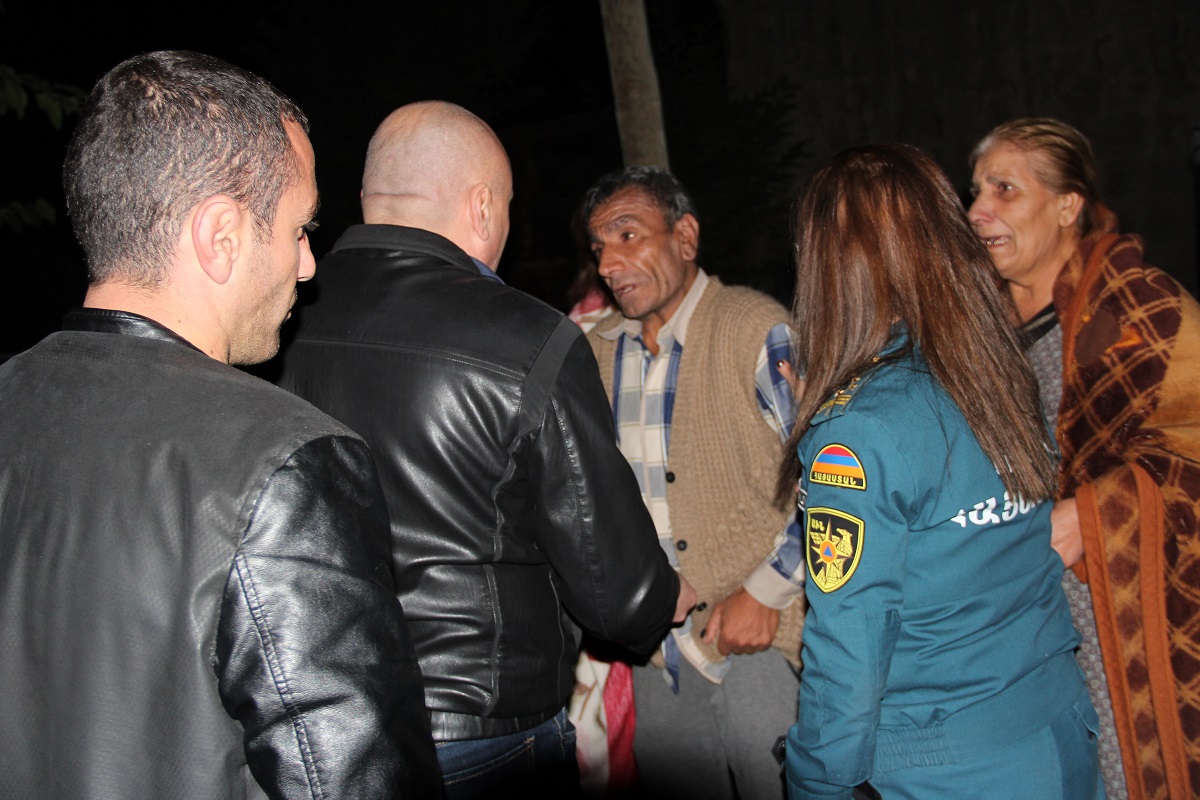 The government decided to rent temporary housing for the families.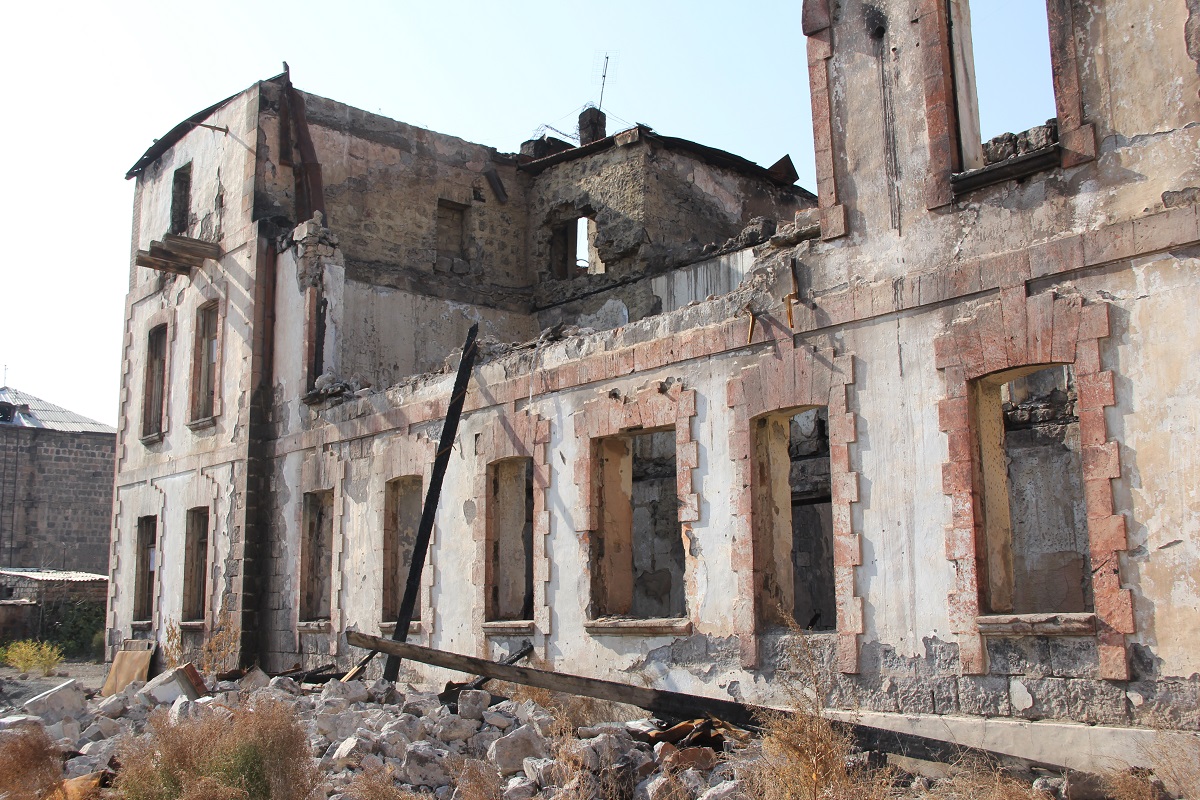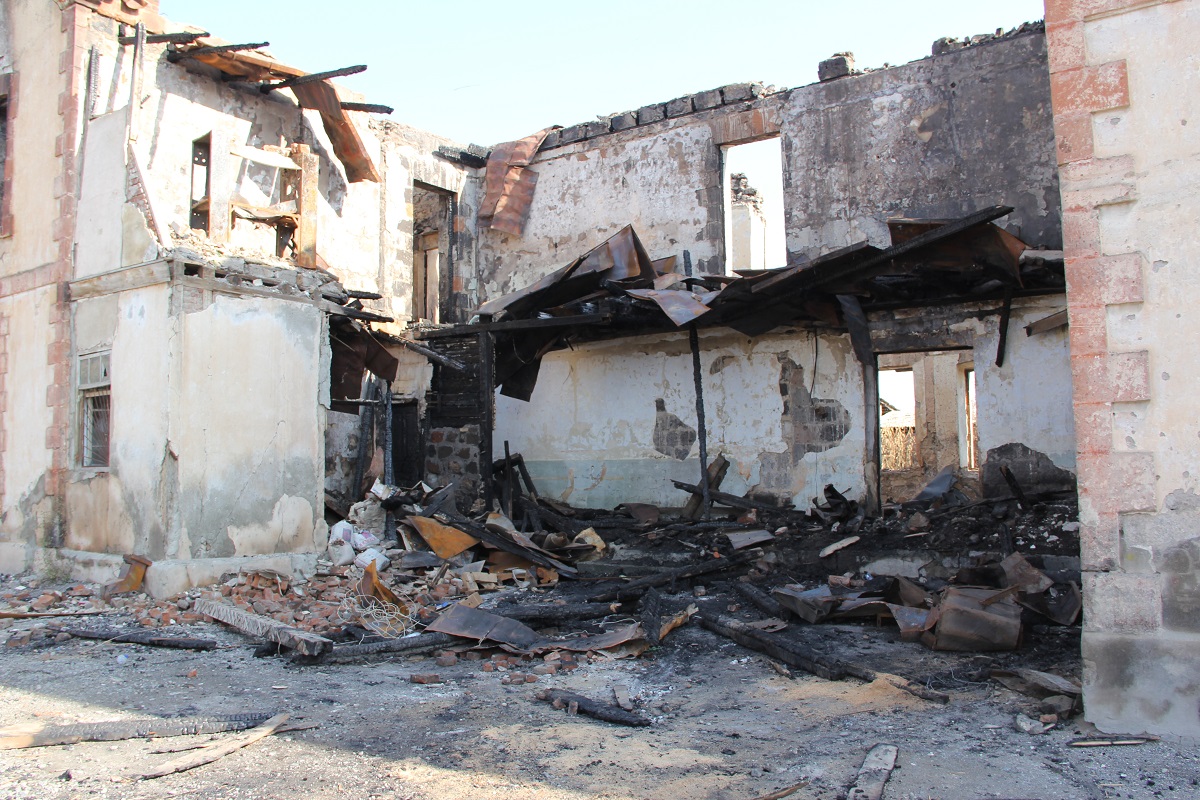 However, the families do not agree with the offer of the government and demand better quality housing.
The problem is being looked into by the district administration of Armavir. Parandzem Karapetyan, the leader of the local administration says that, according to a preliminary agreement, 10 families will be accommodated for four months in temporary housing. Thereafter these families will be given a land plot in order to put up temporary housing.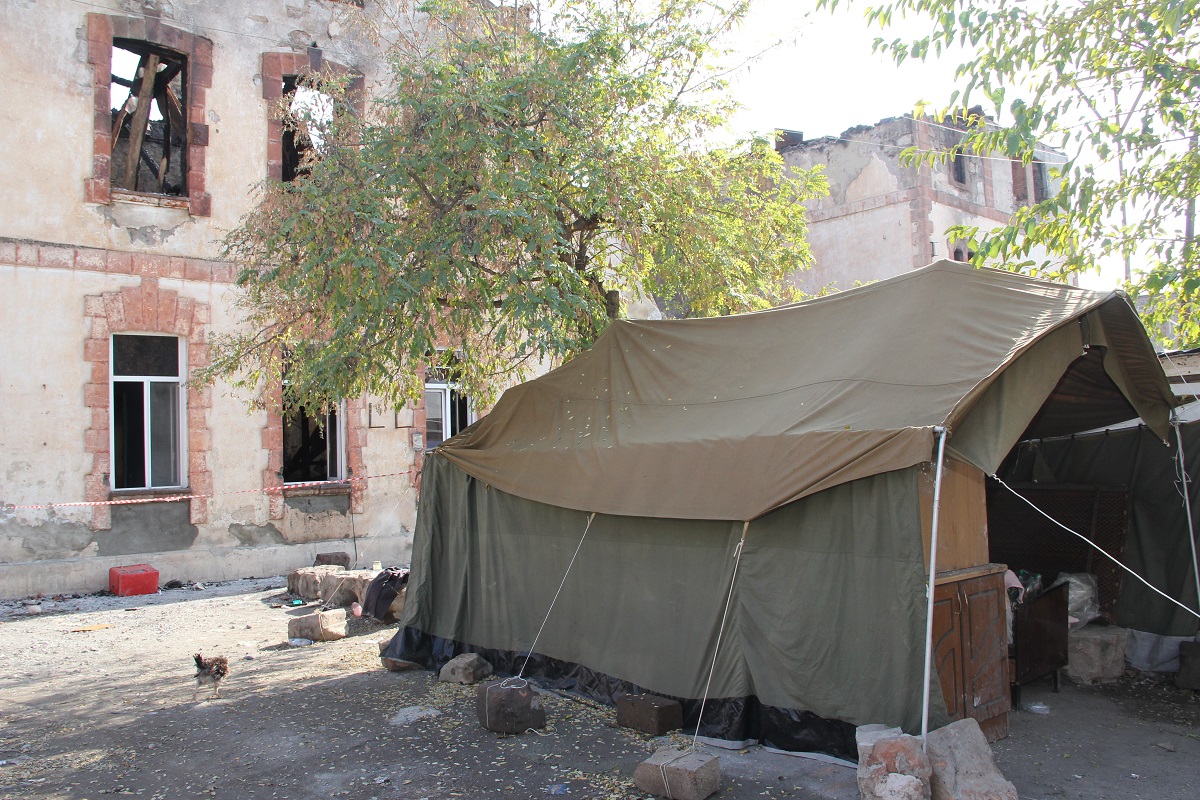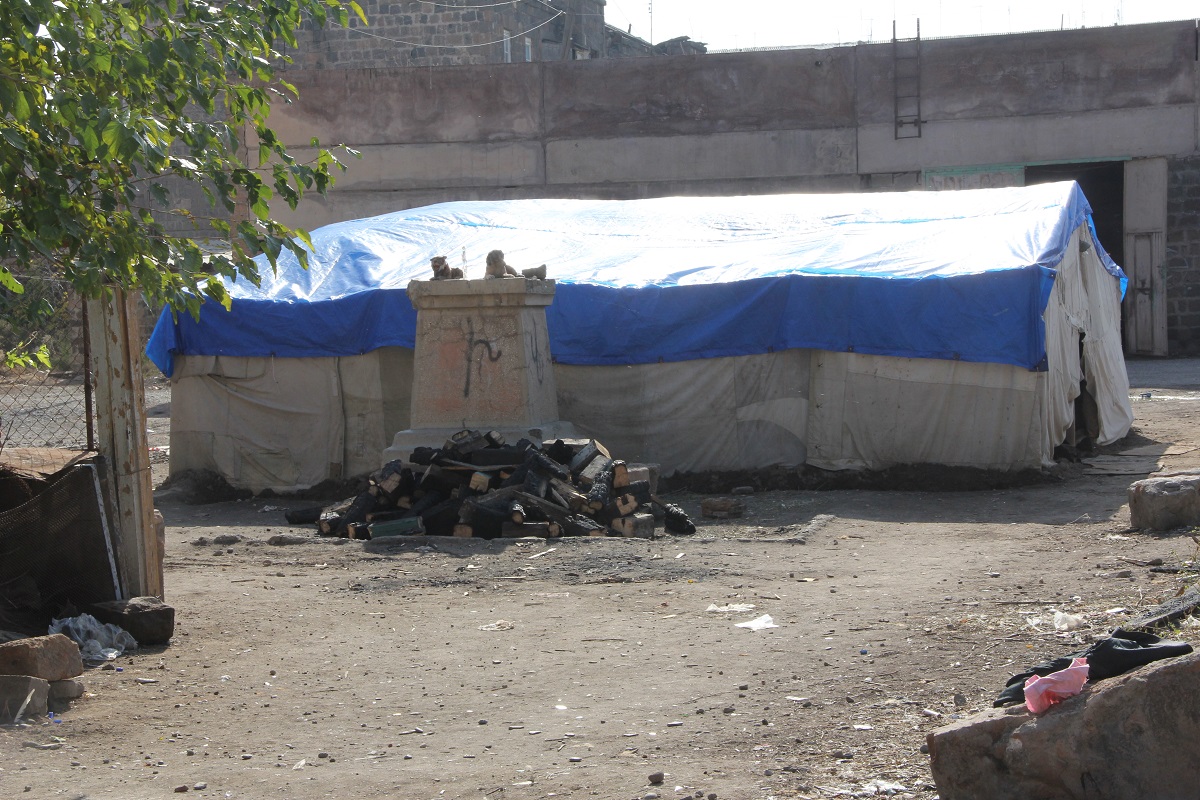 Agreements will be concluded with ten of the families that have been given temporary housing. The mayor of Armavir will act as a guarantor of the sum to be paid out for the apartments.
The apartments that burnt down in the building were not the property of the 11 families. They had lived in these homes for 25 years and were registered at that address but the building was privately owned.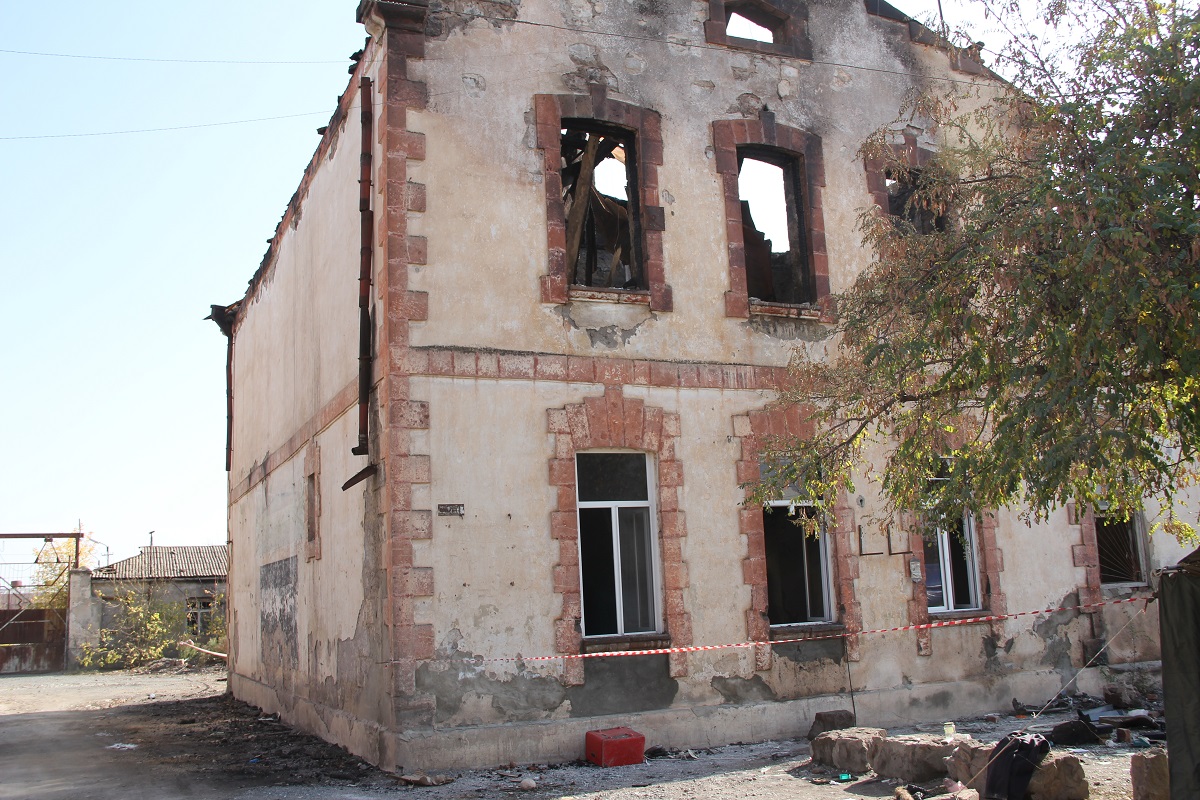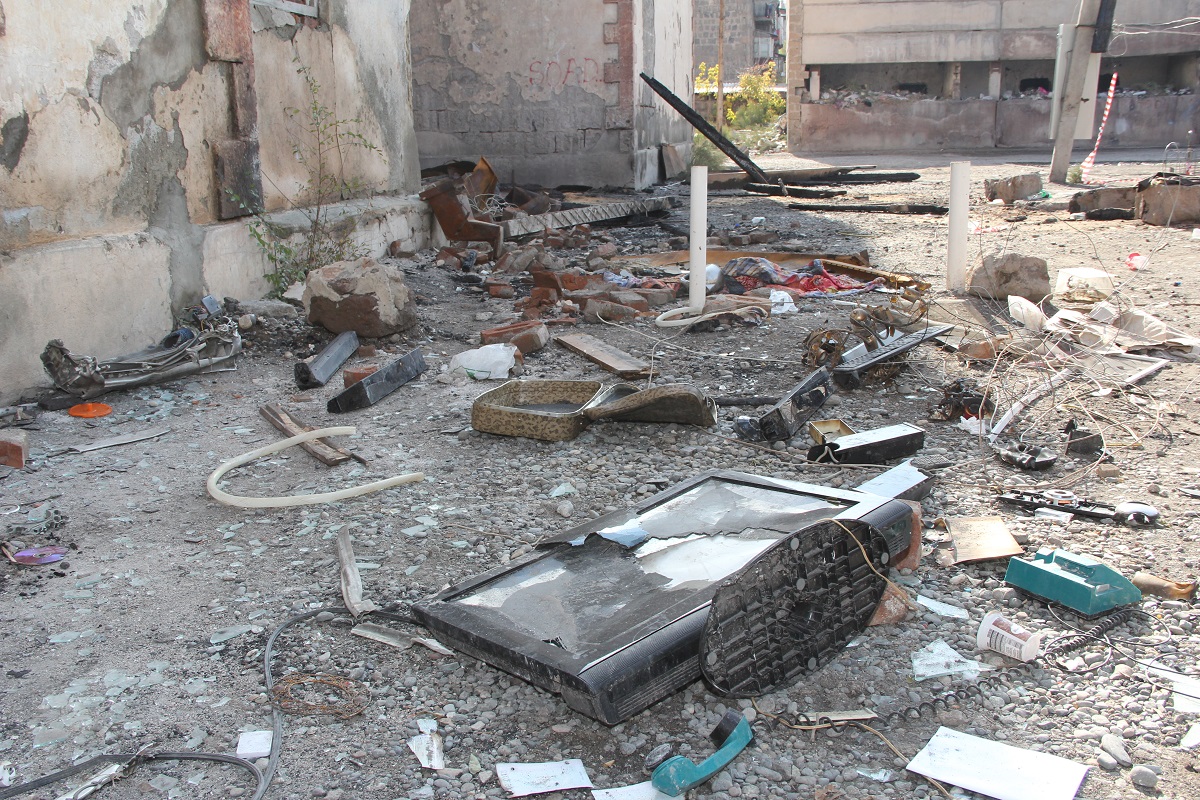 The mayor of Armavir, Ruben Khlgatyan, was unable to respond to the question of how permanent housing will be provided for the families. He says that the state must assist as the municipal budget doesn't have the funds to cover the expenditure.
The cause of the fire has still not been established and the investigation is ongoing.