Armenia moving towards inclusive education
Originally, Armenia intended to transfer entirely to an inclusive education system by 2022 – however after studying closer the needs of the country's school system, this date was pushed back.
Now only one-fifth of the 1,450 schools throughout the country can accommodate children with a wide range of special needs.
At the same time, both parents of students and experts see many unresolved problems here.
"I like school now because I have a lot of friends who appreciate me. My teachers and friends help me get around in my wheelchair and take me straight to my desk in class. I love our school," says Eduard Toroyan, a student at public school No. 7 in Gyumri.
Eduard has musculoskeletal and speech problems brought on by cerebral palsy. But the determination with which he and his parents have struggled against the condition has made it possible to make serious progress.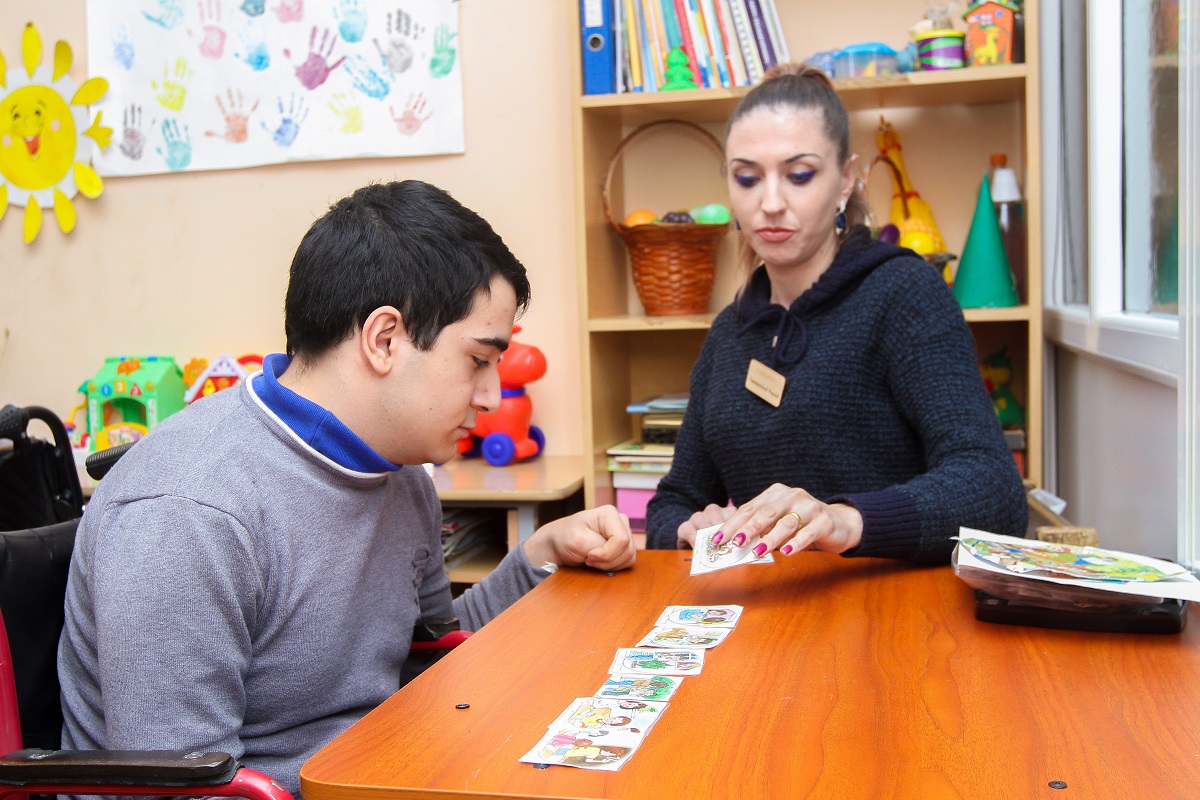 Edward's mother says that her son was one of the first to go school in a wheelchair. In the rural areas of Armenia, most general education schools were completely inaccessible to children with disabilities.
A law on the transitioning of the education system to an inclusive basis was adopted back in 2005, but few schools were adapted to accept children with special needs.
Schools in the Shirak region began to prepare for the transition in 2012. However, Edward's mother had decided a number of years earlier that her child would receive an education regardless of any of the difficulties he had to face at the time. Even despite her determination, it was not at all easy to even go to school, and so far the whole family has had to overcome many problems.
"School opened up another world to my child. At first the children were very surprised. You could see questions burning in their eyes. They got used to it later on and became friends with my son, and even began to take care of him. But the parents were not used to it. They look at me and Edward with a special look — they look at us, study us, and assess us as if we are aliens. A child once asked their mother: 'Mom, why is this child in a wheelchair?' and she answered indifferently and loudly: 'This is a sick child.' I felt uneasy," says Ophelia Toroyan.
She is proud that she has managed, in spite of everything, not to break down, and has even trained others on how to receive her and her son normally. Edward is already able to read Armenian and Russian, is studying English, and has recently started participating in biology and chemistry classes. Much has changed for the better over the years, and the proper conditions and facilities are now available for children with disabilities in the school.
But, you still have to get to school.
How to get to school
Most parents of children with special needs worry about the road to school.
Vahan goes to school every day with a walker. His mother helps him avoid potholes and unevenness on the street. The sidewalks in Gyumri, the second city of Armenia, are not in the best condition.
There are ramps, but they are often built at such a steep incline that it would be difficult even for athletes to use them in a wheelchair.
"Here in Gyumri we don't have ramps, we have jumps! They are like a steep mountainside that you could tumble down from. What they've created is not a convenience, but a danger," says Christine, Vahan's mother.
Christine notes that in Gyumri, public transportation is not adapted to people with special needs. They have to use taxis, which end up costing about 1,000 drams (about two dollars) per ride, and this is a big expense for the family.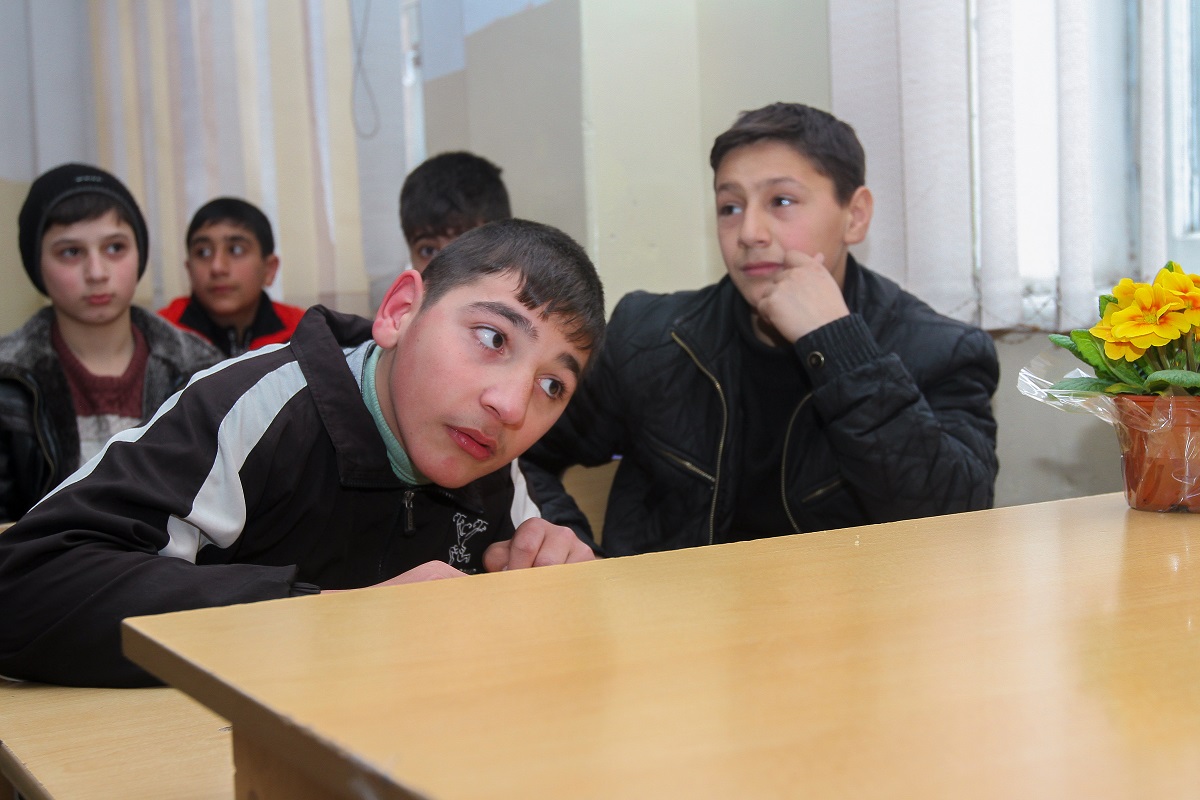 State expenses
The state allocates four to five times more money per child with disabilities to the education system than what they normally do. Schools receive 100-110 thousand drams ($207-228) for each student, and 400-500 thousand drams ($830-1,040) per child with disabilities. This amount covers professionals who work with special needs children, the children's travel expenses and their meals.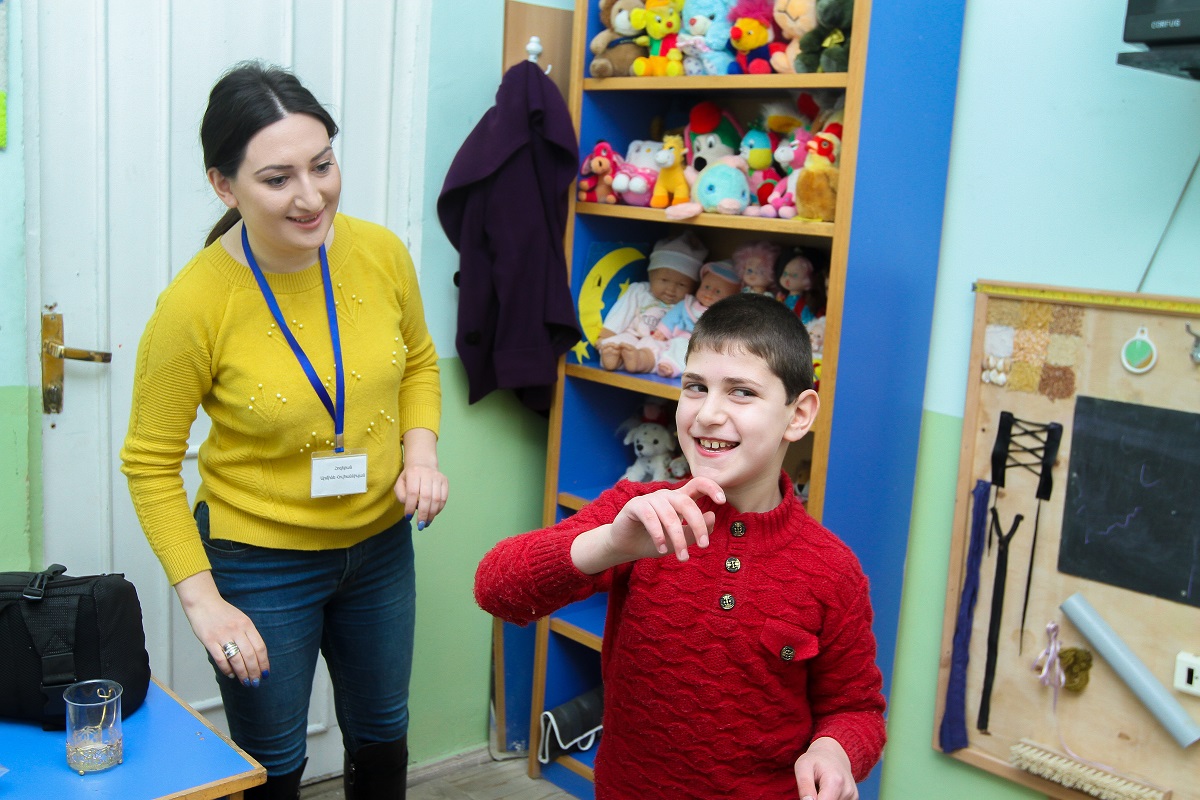 "By law, they are entitled to 200 drams (40 cents) for transportation. We know that parents cannot take a child to school for this amount, but we can not give them more. We also cannot allocate less money to children who, for example, have hearing problems, in order to increase the amount for children with impaired musculoskeletal function.
"We want to buy a bus through the help of a grant programme and school contributions to help parents get their children to school. However, we understand that one school and one bus will not solve the problem itself," says Gagik Karapetyan, director of Gyumri school No. 7.
Sofia Hovsepyan, the deputy governor of the Shirak region, considers the problem to be social rather than educational. She says that the issue of amending the law is currently being discussed. A proposal has been put forward to allocate funds in accordance with the needs of each child and to involve the Ministry of Social Welfare in supporting the parents.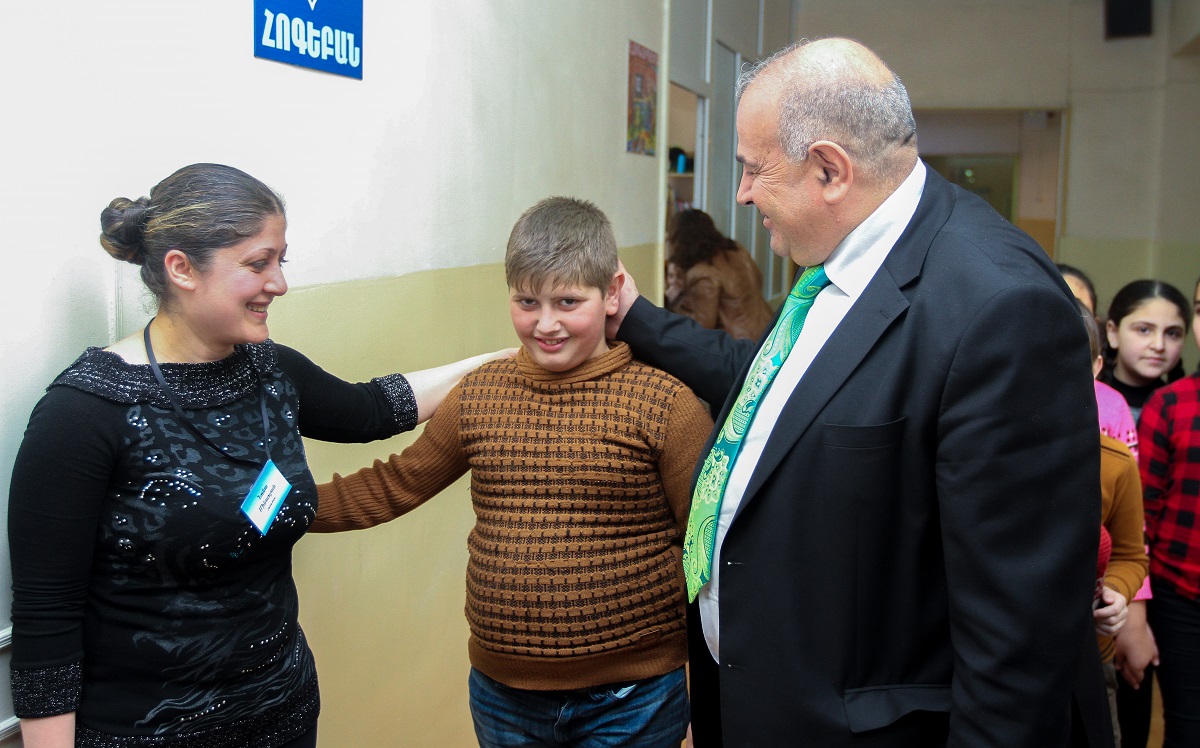 The dark side of inclusive education
Due to the fact that the state allocates large sums to children with disabilities, children with questionable and mild health problems were previously included in the system as well, as were children with "emotional" disabilities.
A daily lunch for a child at school is of great benefit to a disadvantaged family, and thus some parents listed minor problems for their children such as hyperactivity or even shyness.
"Emotional problems have now been excluded from the list. Some changes have also been made to the list of hearing and vision-related problems. For example, children with near-sightedness are no longer included," says Hrayr Karapetyan, the head of Shirak region's education department.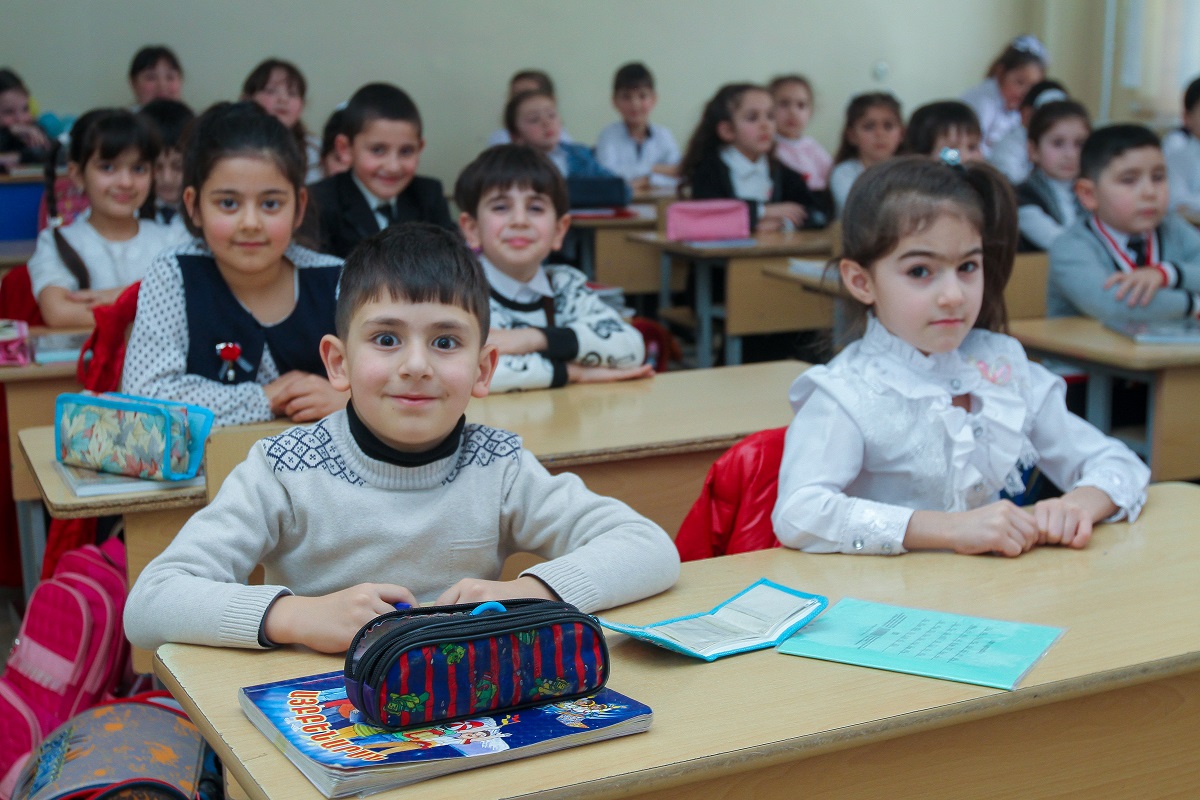 Another corruption scheme was uncovered quite recently.
Two Gyumri schools underwent inspections, with criminal proceedings launched soon after: the schools had been providing meals that only cost 200 drams (40 cents) as opposed to the 697-780 drams ($1.40-1.60) they had been receiving per child per meal. Around 11 million drams (about $23,000) had been appropriated.
New perspectives and old problems
When the entire education system is fully inclusive, there will remain a limited number of special schools where children with very serious problems will receive education.
In 2019, the capital and two other regions of the country, Shirak and Aragatsotn, will switch to an entirely inclusive education system.
Out of the 148 schools in the region, 24 are operating under the inclusive education system in the Shirak region.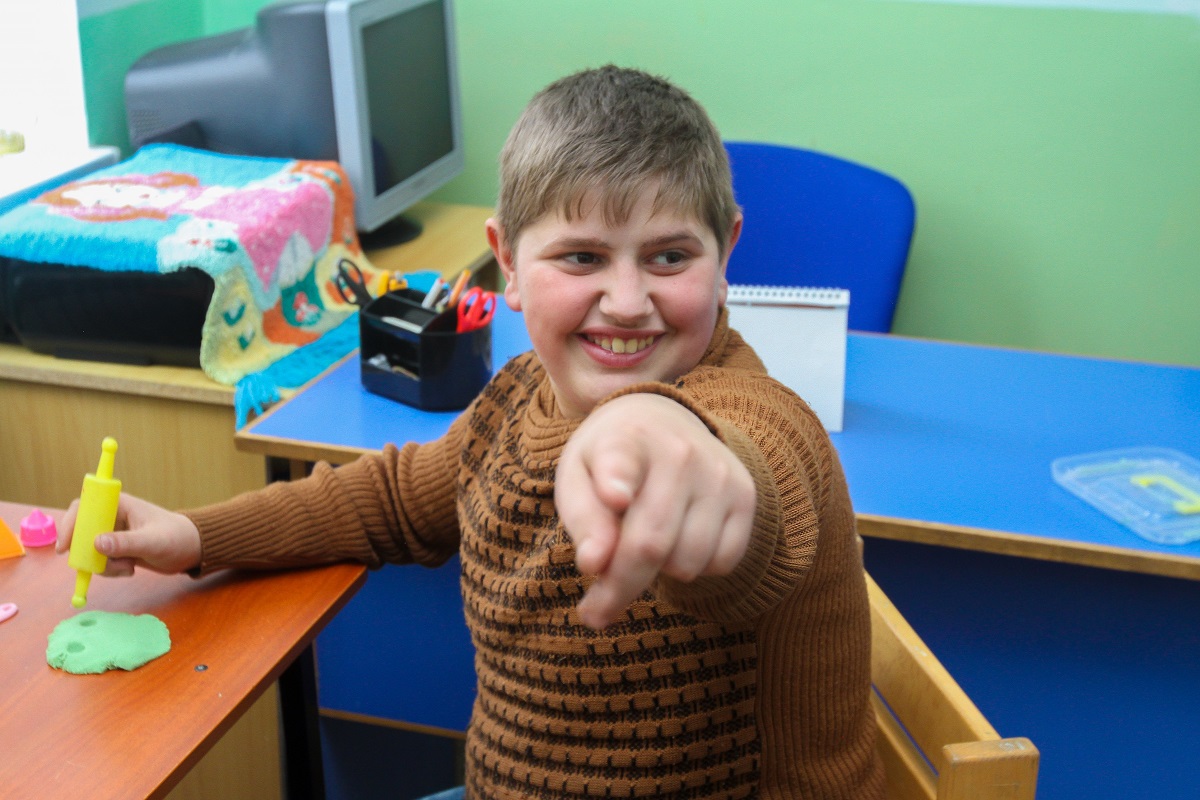 However, the question of providing schools with the necessary specialists remains unresolved. The positions of special teachers and speech therapists remain vacant in a number of schools.
"The presence of these specialists is very important especially for children with autism and speech problems. Due to a lack of speech and heightened emotional volatility, some children are especially prone to tears, for example from the sound of the rain, or the scratching of chalk on the blackboard. And speech therapists are incredibly important for children with speech problems," says psychologist Armine Hovhannisyan.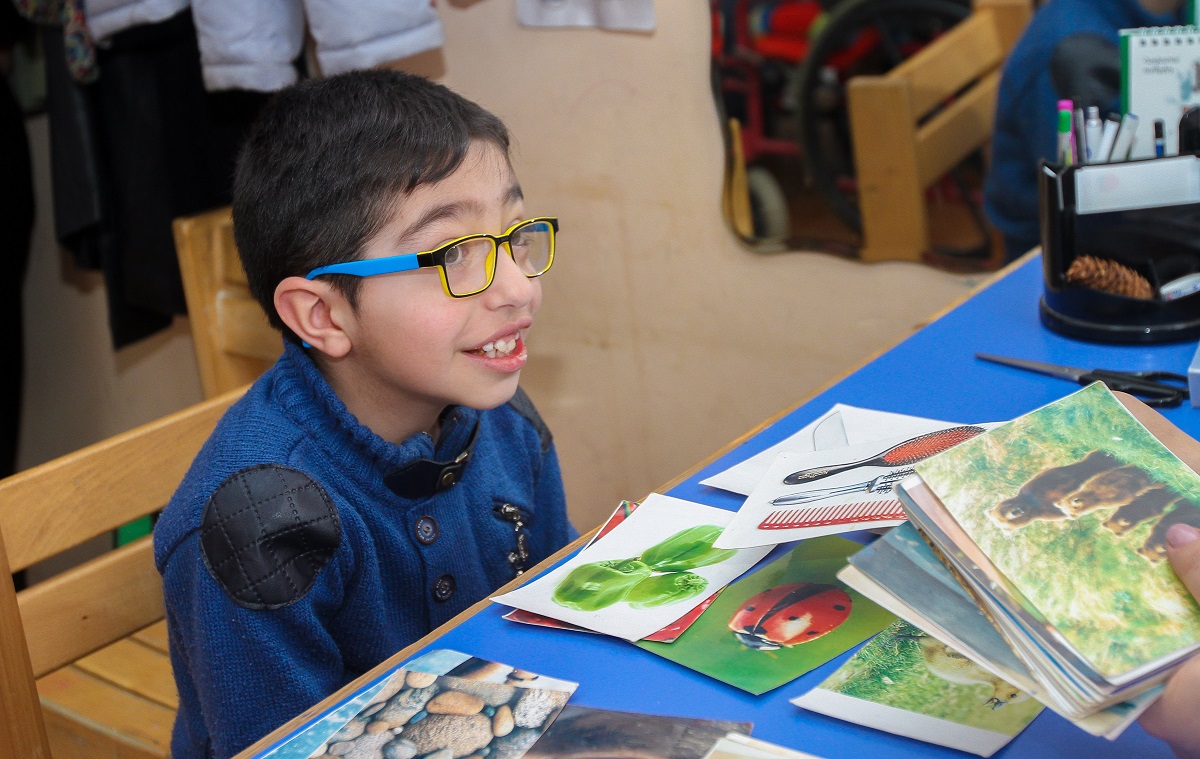 Special teachers and speech therapists are still not enough, and it is unclear how to solve the problem with personnel, since only one university provides training in these specialties in the country.