Armenia changing its approach to settlement of Karabakh conflict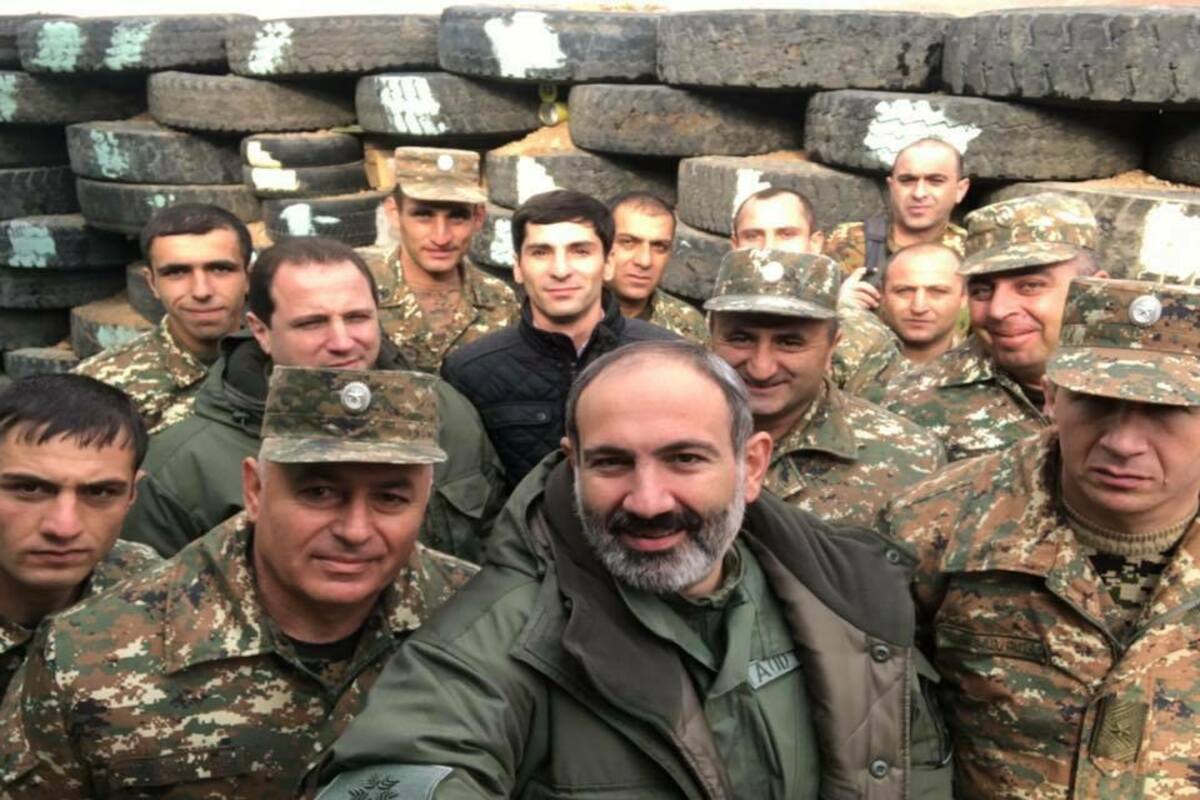 Armenian Prime Minister Nikol Pashinyan says that, in terms of compromises in the settlement of the Karabakh conflict, Azerbaijan must take the first step.
Pashinyan made these remarks while on his official visit to Iran in which he met with the Armenian community of the country.
The specifics
Pashinyan said that as of today, only one agreement had been reached: that of trying to find a peaceful solution to the conflict.
"Do I see such an option today? Unfortunately, at the moment I cannot say I do. When representatives of international structures ask: 'Are you ready to make compromises?' we answer: 'Who told you that we must be the first to respond to this question? Ask Azerbaijan if they are ready for compromises or not. We will not answer this question until Azerbaijan gives a concrete answer," said Pashinyan.
The Armenian Prime Minister explained why he believes Azerbaijan must take the first step:
"It is Azerbaijan that makes threats every day and who talks about settling the Karabakh issue via threats. If someone thinks that the Karabakh issue can be solved through threats or force, then they is deeply mistaken. they are mistaken because they do not understand that they are dealing not only with Armenia and the people of Armenia, but also with the entire Armenian world, which today is extremely united. And with the threat of Karabakh, this unity will double and triple and become much more powerful than it is today. Let no one doubt that."
• Leaders of Armenia and Azerbaijan once more discuss resolution to Nagorno-Karabakh conflict
• Armenia's defence budget increases by 25%
If necessary, the army will go on the offensive
The Karabakh problem has been at the centre of attention of the Armenian leadership –Armenian Defence Minister David Tonoyan has recently stated that if needed, the army would consider launching a counteroffensive.
Tonoyan further noted that the Armenian defence force is acquiring new weapons, but he refused to say which ones – he merely mentioned that the country has purchased Russian SU-30CM fighter aircraft and taken a defence loan from Moscow for $100 million.
The Armenian defence minister was careful to emphasize that Armenia is not getting involved in an arms race, but is buying weapons exclusively for self-defense:
"Neither quantitatively, nor demographically, nor economically, can we be equal [to Azerbaijan]. Therefore, we will pay more attention to quality problems. We will make purchases that will allow us to neutralize the possible encroachments of the enemy.
"The times and conditions are changing, and the army must meet the challenges of the present and overcome them. Therefore, we must take this step, because, as they say, a defending army is always defeated."
Expert opinion
The change in the approach of the authorities to the negotiation process and military strategy was overall assessed positively by Armenian pundits.
Political scientist Arthur Martirosyan believes:
"Peace should be equally desirable for both parties. If the other side does not want a truce and regularly violates it, if it believes that only war or the threat of war can solve issues, then only peace enforcement will work – that is, a convincing demonstration of one's capabilities."
Military expert Leonid Nersisyan believes that the aircraft purchased from Russia will definitely be useful for the army:
"This deal is interesting because Armenia has acquired a very modern weapon system. These are heavy, multi-functional aircraft, and apparently, the price thereof was very attractive and significantly lower than for other countries."