Armenia, a safe-haven for foreigners
Photo: Gevorg Ghazaryan
Lamarana Jiba, 27, moved to Armenia seven years ago from Guinea. She begins to cry when she talks about her homeland and her family she has left behind. But a smile comes appears on her face when her son Alvin runs up to her, saying 'Mom, let's go!' in Armenian.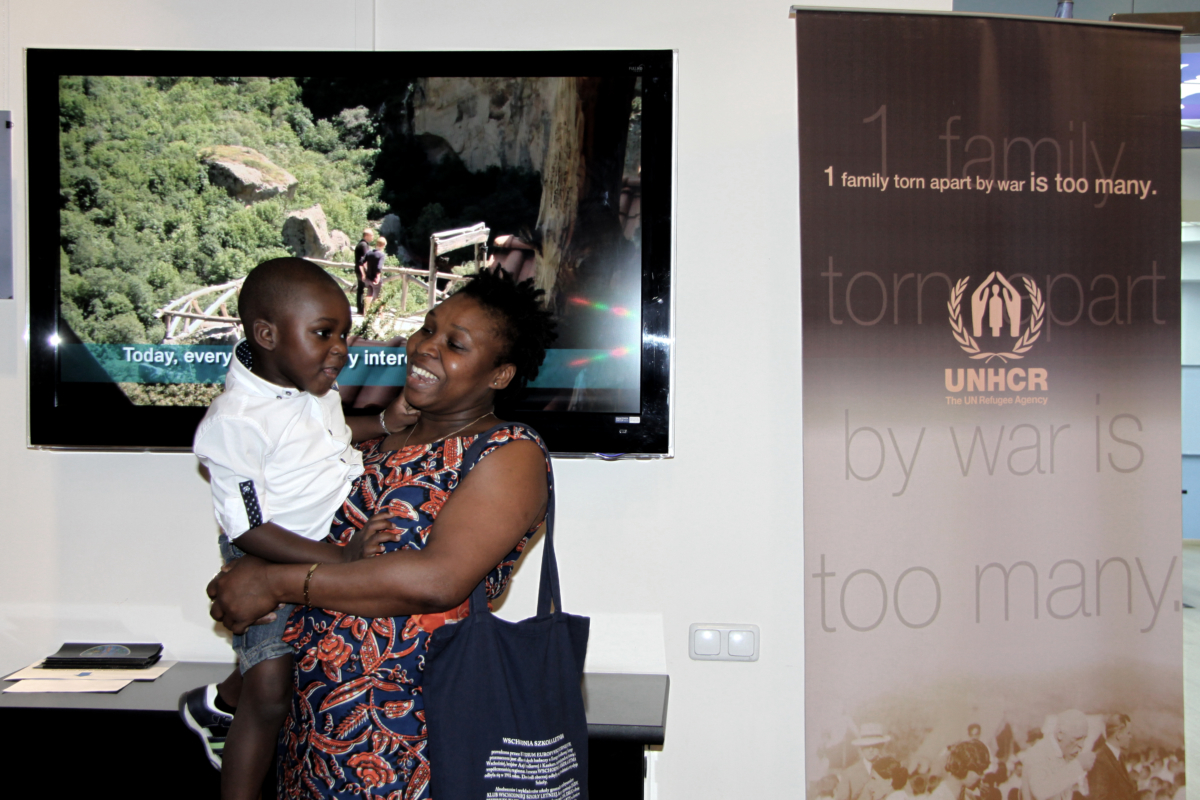 "I love Armenia. It's safe and quiet here. It's my second home. My son Alvin was born here three years ago. He speakers better Armenian than I do, and goes to kindergarten. He has friends here, and is a citizen of Armenia. I met my husband here, [who is] also from Guinea. He is a programmer by trade, but he couldn't find work here in his field. He works as a DJ in Yerevan in order to provide for us," she says.
Lamarana worked in a laboratory in Guinea. Her life turned upside down when conflict erupted in her country. It was then that she met an Armenian who offered to help relocate her to Armenia.
"Armenia is a calm place, the people are kind, they'll help you. Don't be afraid,' he said. This man adopted me so that I could live in Armenia. I feel good here, as if I'm in my native country. I learned to cut and sew, I do African braids for those who want, and it's even very stylish and in fashion now. I am always ready to work.
"I learned Armenian by talking to people, and through courses. I do everything like Armenian women. You should see how I've prepared conserves in glass jars for winter," Lamarana says.
She is expecting a second child, and is sure that she will be able to stay in Armenia. She likes everything here, but is concerned about the issue of finding work.
The Coordinator on External Relations of the United Nations High Commission for Refugees Anahit Hayrapetyan says:
"Armenia is a small country and is currently under a blockade; it has a number of economic problems and yet a number of foreigners from a number of far-away countries for various reasons come here, largely because of conflicts and wars in their home countries … Armenia then becomes their second home," says Anahit Hayrapetyan.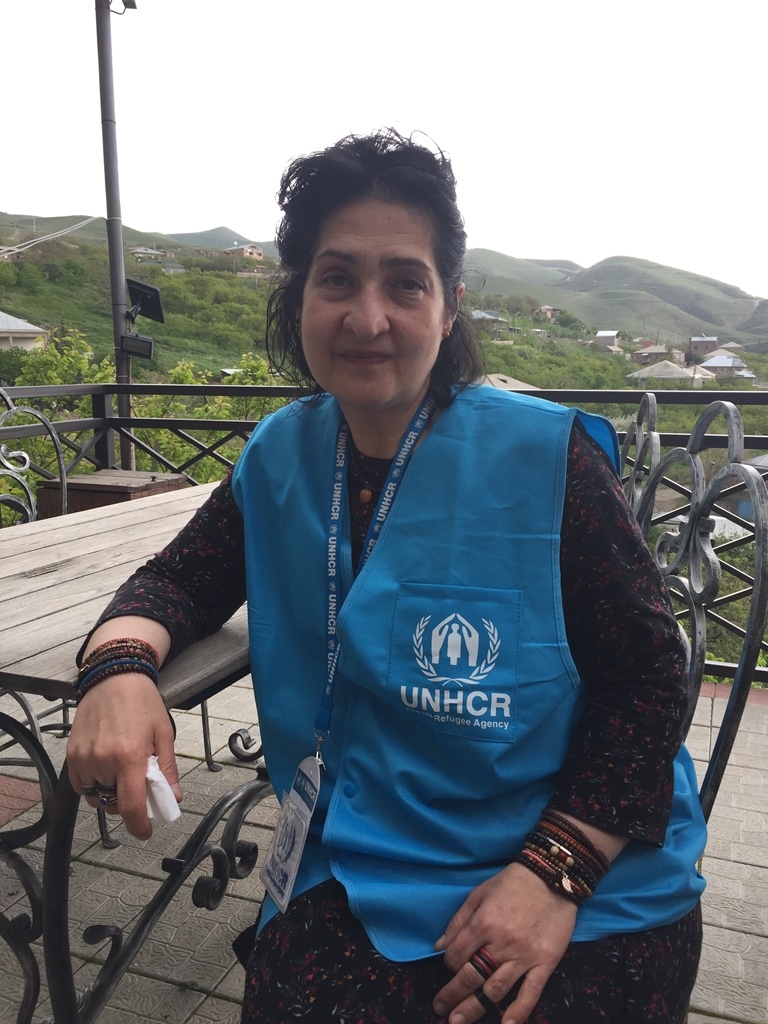 61-year-old Paola left her family in Cuba and has been working for three years in Armenia. She says that she was promised to be taken to Russia, but instead she ended up in Armenia, which she hadn't even heard of before.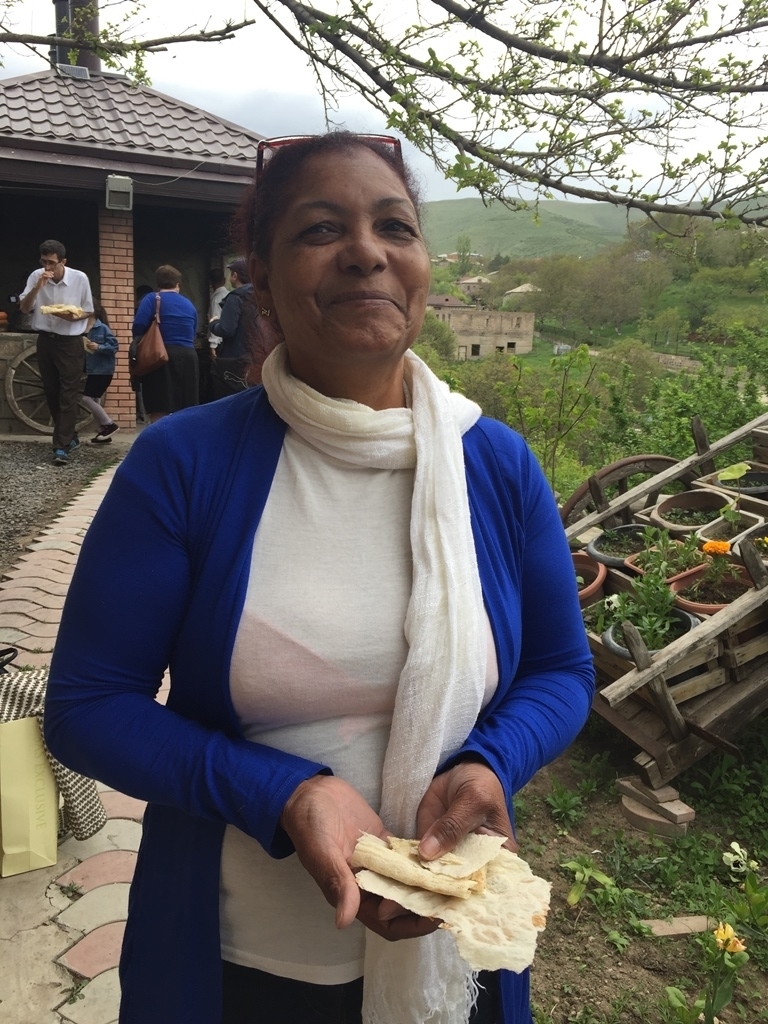 "Armenia is now my country. In terms of integration I feel great here. People here are sociable, friendly and accepting. And everything is still great. In Cuba I worked in construction and I was going to retire soon. Here, I'm looking for work, but not knowing the language creates some pretty serious problems. It's a difficult language, and you have to work on it in order to learn it," says Paola.
An accountant by profession, 41-year-old Arlet from the Congo moved to Armenia together with her daughter. They lived here for seven years and left only a few months ago. When we met while they were still here, Arlet said that she found out about the existence of Armenia through the internet.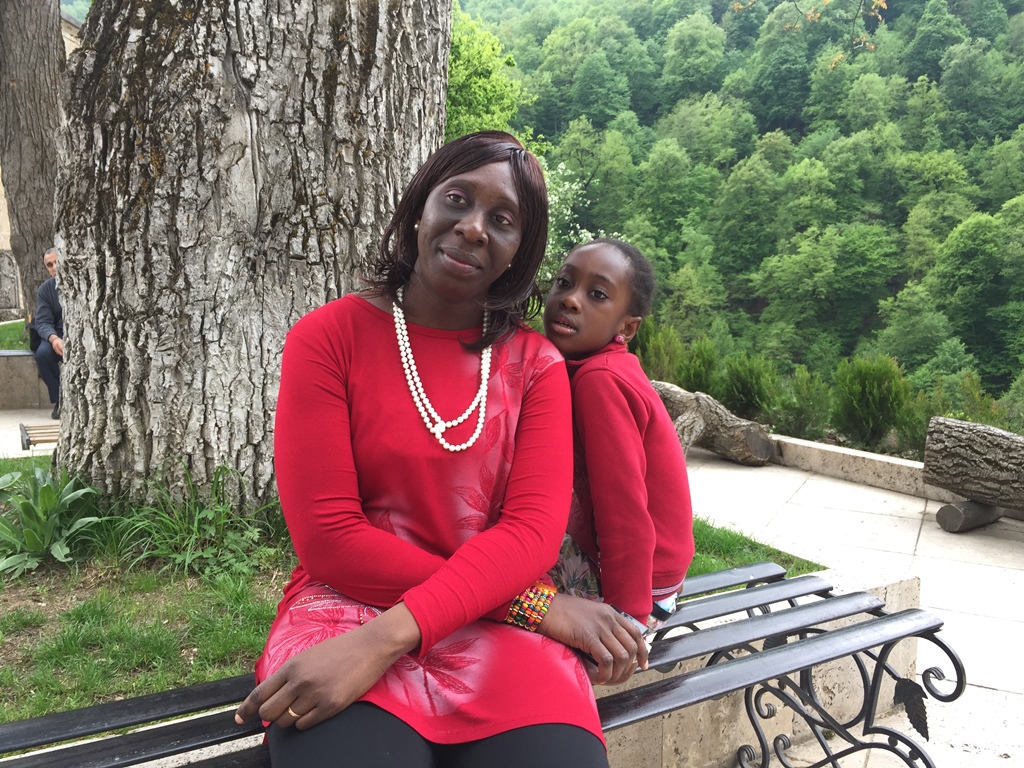 "I like Armenian food like lavash and tolma. I have good friends; Armenians are nice, they help you out if you need it. The only thing they can't learn to do is not be surprised when they see dark-skinned people. My daughter went to school here … and several times during dance classes I saw how the other parents wouldn't let their kids holy my daughter's hand…"
"In Armenia, skin color is still a problem. I sent resumes to various places, but when they saw me they didn't hire me: they probably thought that I'm unclean because of the color of my skin. But if we have a fight, you'll see that I bleed the same red blood. It's definitely not black," Arlet says while smiling, speaking fluent Armenian.
The Swiss humanitarian fund KAZA helps with Armenian language instruction. Working for those who are looking for refugee status in Armenia and for those who already have refugee status, KAZA organizes a 'Join in Society' program with the help and support of the UN Fund.
"The program consists of three components: a course in the Armenian language, inter-cultural, monthly meetings and master classes. This is all connected to inter-cultural integration, variety and development. We organize tours around Yerevan and outside of it as well at least three times a year," says the leader of the program Sona Khlgatyan.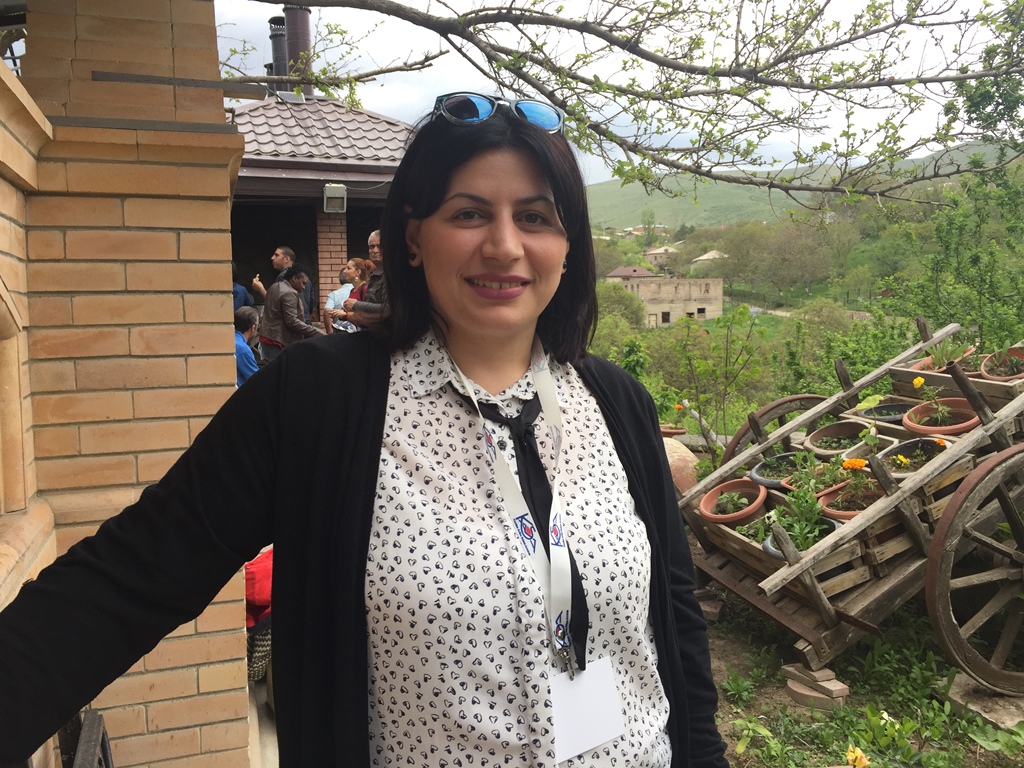 She says that all the elements have but one aim: to help people adapt to this new atmosphere, to live and to integrate into local society.
The program is, for the most part, meant for emigrants who live in shelters and have been waiting for a long time to find out whether they'll receive emigrant status or not. This is often a stress factor for people. The main aim is to change up people's daily routine and to make them more motivated and interested in order to better adapt to life in Armenia.
Sona Khlgatyan says that in the informal, friendly atmosphere of the 'Armenian over coffee' course that she is taking, there are 39 asylum-seeking emigrants who are learning conversational Armenian. The themes are taken from many life situations such as doctors' visits, bartering at markets and buying in shops.
"If you want to integrate yourself into this society, then first of all you must use the language. It's true that Armenian is a difficult language and the difficulty of my course consists of the fact that it is taken by people from many different cultures that speak in various languages. We try to make the lessons accessible for all so that everyone feels involved. Our studies are conducted in about 4 languages: Armenian, Russian, English and Spanish, but the idea has worked out and when we help and understand each other, we move forward," says Sona.
"Refugees and those requesting refugee status like Armenia because they like the atmosphere, they say that here they are well accepted. After getting over the language barrier, which is a serious problem for any foreigner, they find it easier to talk to people and they feel more confident when they look for work. I often hear the words 'I'll stay, live and work in this country,'" says Anahit Hayrapetyan.
She believes that all residents of Armenia could help refugees to feel like complete members of society by helping them get acquainted with the culture and traditions of the country.
"Variation gives new life to our country, and we are so badly in need of this. The expression that 'an immigrant doesn't arrive in another country simply with a bag strapped to his back' is completely applicable to those that come to live in Armenia," believes Anahit.