Armen Sargsyan, Yerevan
There have been recently reports in the Armenian mass media about inclusion of four new elements in Mendeleev's periodic table. They were discovered by the Russia-based Joint Institute for Nuclear Research (JINR), in cooperation with the USA and Japan.
These elements have been conventionally named after the U.S. state of Tennessee (Tn – tennessine), Japan (Nh – nihonium; Nippon is a Japanese word for Japan), Moscow (Ms – moscovium) and finally, one academician (Og – oganesson).
One element in this list, Og-oganesson, has attracted Armenians' particular attention. It was named after Yuri Oganessian, an academician and nuclear physicist, the head of the laboratory.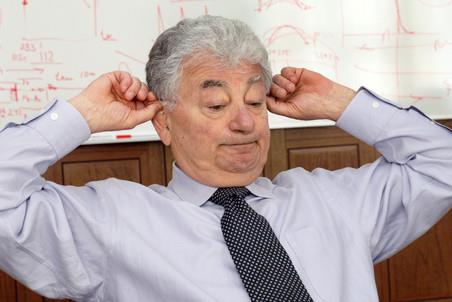 Yuri Tsolakovich Oganessian; photo: Itar-Tass
If it hadn't been for oganesson, we probably wouldn't have got interested in this information. The new 'inhabitants' of the periodic table will be a great disappointment for the school students: they already had enough stuff to bone up. Who else is going to benefit from these new elements is not a big concern for us.
And, frankly speaking, that's not our fault. Just image that some scientist is telling you, how the light stores and transfers information in the atomic vapors. And so what? Who may be interested in that? Probably another scientist.
At least some LCD-TV set is invented (and that's what really happened) some 35 years after that experiment. Then we will enjoy good picture with a clear conscience. And if one tries to talk to that very scientist now, it will be he who would say: 'so what?' For a scientist it's just the same as to observe a conjurer from behind his back.
For instance, a synthesis of quinol (hydroquinone) from quinidine does not trigger particular emotions in us.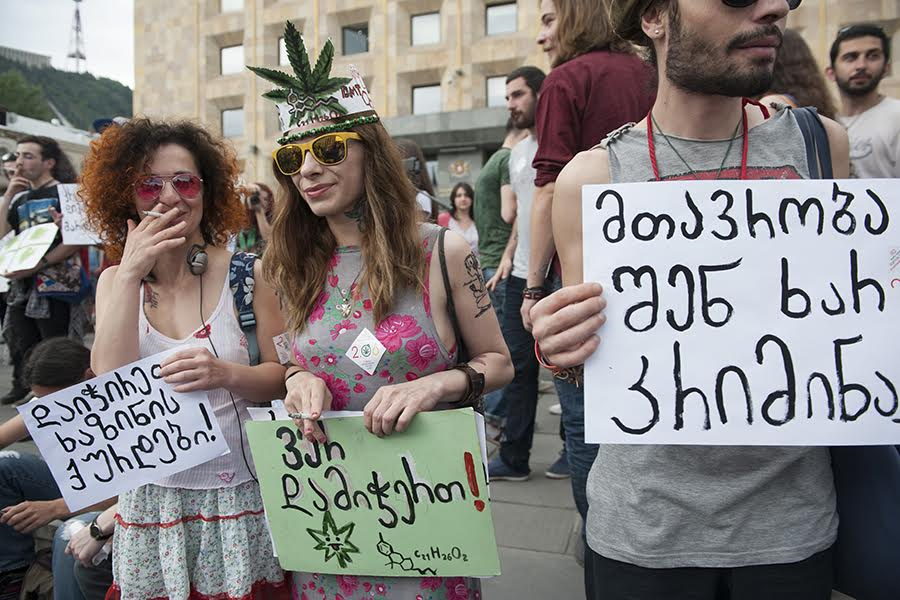 Quinol 3D-balls, photo: Wikipedia
Giacomo Luigi Ciamician first conducted that experiment in 1886. Thus he became the father of photochemistry, the godfather of renewable energy and, finally, the grandfather of solar energy. It was Giacomo Luigi Ciamician, the Italian scientist of Armenian descent, who made a real revolution in the global science and economy in 1912.
Giacomo (Akop) Luigi Ciamician, 1857-1922, photo: Wikipedia
Ciamician proved that it would be possible to utilize solar energy in future (that is, now). The Department of Chemistry at the University of Bologna (Università di Bologna), which is regarded as the global center of 'green chemistry', has been named in the honor of the world-renowned scientist, Giacomo Luigi Ciamician.
When he died, the university students and the academic staff took the scholar on their shoulders all over the city. One of the streets, along which the procession passed, was named after Ciamician. There are Ciamician streets in 4 Italian cities – Padua, Trieste, Rome and Bologna.
Ciamician street and Chemistry Department in Bologna, photo: google map
We are certainly proud of the Armenian origin of the godfather of solar energy, but we still continue importing the Russian gas at the scorching costs, closely watching the oil prices and being emotional over the currency rate fluctuations. We emote, take a breath and go forward.
The world-class scientists always indicate the names of their inspirers in their biographies. Stephen William Hawking, an English theoretical physicist, cosmologist, an author of the Big Bang and Space-Time theories, named Dikran Tata- Tigran Tatabrunyan, his school math teacher.
Stephen Hawking on a cosmic sightseeing tour, photo: Wikipedia
"Thank to Dikran Tata, I became a professor of mathematics at Cambridge. This position was once held by Isaac Newton.
In 1958, Dikran Tata built the first computer for his student, made of electromechanical switches from a broken phone. That made Hawking think, it was equally possible to 'dissemble and assemble' the Time in order to get a picture of how the Universe was born. Let's not go into further details. As one could see, the conditions did not matter much, the physical cosmology could be studied using just a broken phone.
Aram Papoyan, the Head of Ashtarak-based Institute of Physical Studies, once told me that in dark and cold 90s, when Armenia was facing the power supply crisis, the experiments on substance absorption at the room temperature were conducted in winter. The experiment findings were later introduced in Paris.
No one believed in the results of his experiment. The European scholars though, it was incredible that the absorption process in the room (i.e. at 210C) was that slow. Then Aram Papoyan had to put the physics aside and make a brief 'retrospective journey into the history', explaining that there was a crisis in the country, there was neither gas nor electricity in the office premises and that the temperature in our rooms was not 210C, like they used to have, but was rather equal to 0. And we have had to live and work in those conditions. That surprised the Europeans far more than the results of the experiment, itself.
I'm not sure, we are capable of understanding the experiment's findings at all. Aram Papoyan spent hours, explaining me that if they succeeded, all those X-ray machines would become 'the useless toys.'
Aram Papoyan, photo: boon.am
He told me about that in July, in the Institute's apricot orchard, where a truly 'cosmic aroma' hung thick in the air. It seemed really incredible that the optical refraction experiment was underway just a short walk away from us, at the crystals lab. And now, on hearing about oganesson, quinol and green chemistry, I feel as if I am in Ashtarak apricot orchard.
Published: 29.06.2016