Ukraine, Armenia/Azerbaijan, Iran are among the dangerous conflicts in 2023
Conflict areas in 2023
2022 has been a disturbing ride. A major war is raging in Europe, and its "architect" has put nuclear escalation on the table. Poor countries are facing debt crises, famine and extreme weather. And the age-old conflict between Armenia and Azerbaijan shows no sign of abating for good.
What's in store for 2023? Will the big powers go to war and perhaps even break the nearly 80-year nuclear weapon taboo?
10 conflicts that could continue or escalate in 2023, according to the Crisis Group:

Ukraine
Armenia and Azerbaijan
Iran
Yemen
Ethiopia
DRC and the Great Lakes
Sahel
Haiti
Pakistan
Taiwan

The first three concern us here; the rest can be found at the Crisis Group website.
---
---
Ukraine
So far Ukraine has resisted Russia's assault, thanks to Western aid and Ukrainian valor. But after nearly a year of fighting, there's no end in sight.
When the Kremlin launched its all-out invasion in February, it seems to have expected to rout Ukraine's government and install a more pliant regime. It miscalculated. Ukraine's resistance was as fierce as Russia's planning was inept. Driven back from around Kyiv in the spring, Moscow concentrated forces in the east and south. Then in late summer Ukrainian troops, now armed with more powerful Western-supplied weapons, advanced there as well.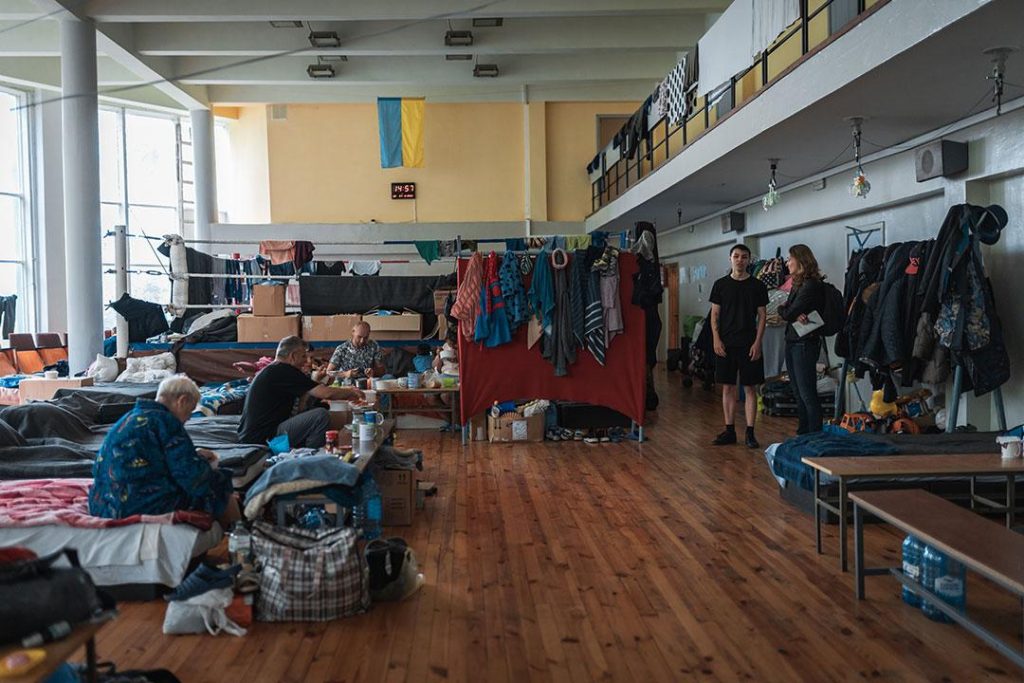 Yet Moscow has upped the ante and mobilized around 300,000 additional men. At least as many Russians have fled the country, and shortages of personnel and gear still plague the army. The Kremlin also announced the annexation of parts of Ukraine, including territory it does not actually control. It began a campaign of punishing airstrikes on Ukrainian infrastructure. The resulting power outages have rendered many areas nearly unlivable. As many as one in three Ukrainians have been displaced over the past year.
There is little to suggest that either Kyiv or Moscow will back down. Ukrainians see each new attack and revelation of Russian abuses (including summary executions and sexual abuse) as more reason to fight. In Russia, propaganda and oppression deter anyone from really challening the regime. Neither side shows genuine appetite for peace talks. Ukrainians are understandably loath to give up land when they've been winning it back. Moscow, despite saying it is open to diplomacy, still demands that Kyiv capitulate, scorning the Ukrainian government as Nazis controlled by a degenerate West. By going farther after each setback, Putin seems to be blowing up his own off-ramps.
Stalemate is setting in, though how long it will last is anyone's guess. Dug in, oth sides probe for openings to inch forward. A new attack on central Ukraine from Belarus, though much hyped, seems improbable given low odds of success. Moscow hopes that winter cold and high gas prices, brought about by Western boycotts of Russian hydrocarbons, will sour Europeans on supporting Ukraine. But Western unity so far has shown few cracks. Many European capitals believe Ukraine's defeat, in emboldening Moscow, would endanger them. Ukrainian President Volodymyr Zelenskyy's visit to Washington at the end of 2022 confirmed bipartisan support there, despite grousing among the Republican Party's right flank.
Nuclear threat
As for the truly cataclysmic scenario – a nuclear escalation between NATO and Russia – both Russia and Western nations have taken pains to avoid direct clashes. The West has rejected proposals for no-fly zones, for example, and drawn a line at supplying some advanced weaponry. Russia has avoided strikes on NATO territory. Putin has repeatedly referred to Russia's nuclear capacity, apparently to warn the West, though has recently walked back his rhetoric. A nuclear strike would serve little military purpose and could trigger precisely the direct NATO involvement Moscow hopes to avoid. Still, the possibility cannot be dismissed, particularly if Putin feels his grip on power weakening. Indeed, the war has created perhaps the highest risk of nuclear confrontation in sixty years. It also sets the stage for what could be a long standoff, with Europe poised for ever-more dangerous showdowns, whatever happens in Ukraine.
Certainly, Western leaders should keep the door open to a settlement by making clear to the Kremlin the benefits, particularly in sanctions relief, that would follow a deal Ukraine can live with. For now, though, they judge that, for all the war's horrors, backing Ukraine, even at some risk of nuclear escalation, is better than allowing Russia to prevail through a brutal military campaign and nuclear menacing. That's a tough calculation to make; to some degree, it disconcerts other parts of the world. Thus far, though, it's the right one.
---
---
Armenia and Azerbaijan
If the war in Ukraine has reverberated across crises worldwide, its impact has been especially acute in the South Caucasus. Two years after their latest war over Nagorno-Karabakh, Armenia and Azerbaijan appear headed toward another confrontation. Russia's travails in Ukraine have upset calculations in the region.
A new war would be shorter but no less dramatic than the six-week conflict in 2020. That war, which killed more than 7,000 soldiers, saw Azerbaijani forces rout Armenians from parts of the Nagorno-Karabakh enclave and nearby areas, all of which had been held by Armenian forces since the early 1990s. Moscow eventually brokered a ceasefire.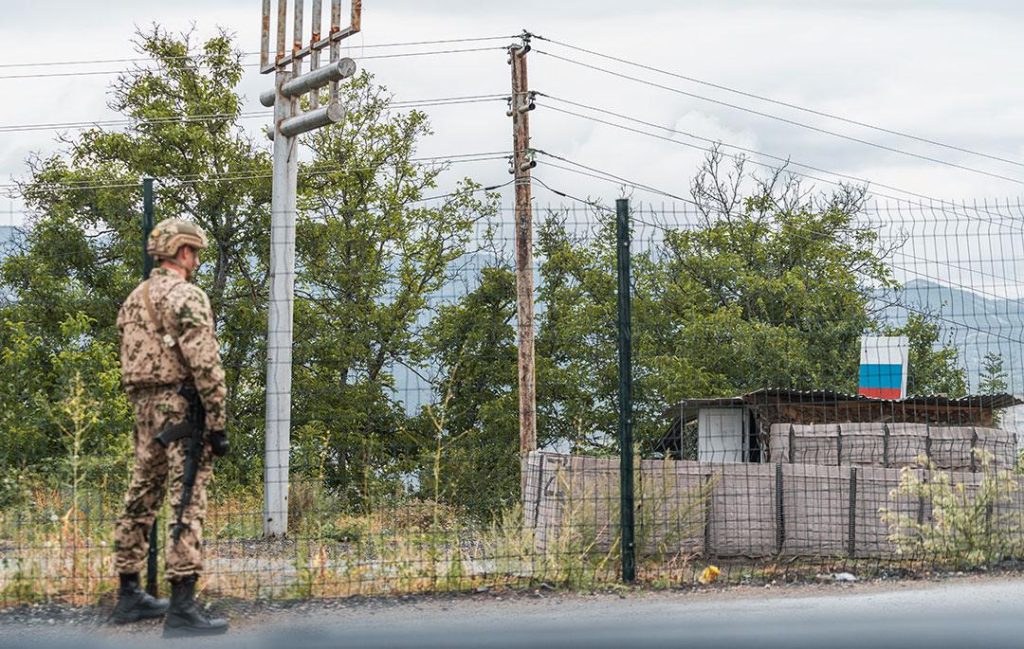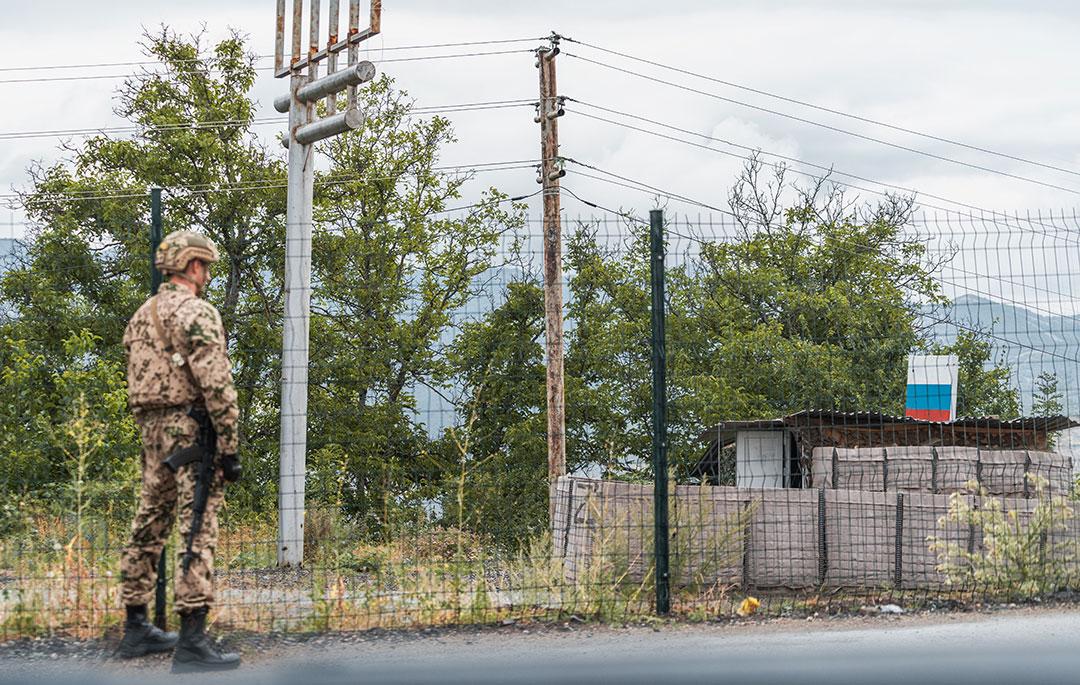 Since then, the balance has shifted further in Azerbaijan's favour. The Armenian army has not replenished its troops or weapons, as Russia, its traditional arms broker, is short on supplies. Azerbaijan, by contrast, has been ramping up. Its army outmatches Armenia's several times over, is far better equipped, and is backed by Turkey. Heightened European demand for Azerbaijani gas has also emboldened Baku.
Russia's travails in Ukraine matter in other ways too. As part of the 2020 ceasefire, Russian peacekeepers deployed to areas of Nagorno-Karabakh still settled by Armenians. Russia has beefed up its border guards and military personnel along parts of the Armenia-Azerbaijan border that, since the war, have become new front lines. The idea was that the contingents, though small, would deter attacks because Baku would be wary of needling Moscow.
But Russian forces have not stopped several flare-ups this past year. Azerbaijani troops in March and August captured more territory in Nagorno-Karabakh, including strategic mountain positions. In September, Azerbaijani forces seized territory inside Armenia proper. Each bout of attacks was progressively bloodier.
Moscow has historically tended to lead peacemaking efforts over Nagorno-Karabakh.
The war in Ukraine has also overshadowed peace talks. Moscow has historically tended to lead peacemaking efforts over Nagorno-Karabakh. The 2020 ceasefire was supposed to open up trade in the region, including by reestablishing a direct route through Armenia from Azerbaijan to its exclave Nakhchivan on the Iranian border. Improving trade would pave the way to compromise on the thorny question of Nagorno-Karabakh's future. (After the 2020 war, Yerevan dropped its decades-long demand for a special status for Nagorno-Karabakh, but it still wants special rights and security guarantees for Armenians living there; Baku argues that local Armenians can enjoy rights like any Azerbaijani citizens.)
In late 2021, Moscow accepted new European Union-led mediation between Armenia and Azerbaijan, hoping that it would reinforce Russia's peacemaking, which had been making little headway. Since the war in Ukraine began, however, Moscow views the EU's diplomacy as part of wider efforts to curb Russia's influence. Despite attempts by Western capitals, the Kremlin refuses to engage.
As a result, there are two draft agreements floating around – one prepared by Russia and another Armenia and Azerbaijan themselves have developed with Western backing (many sections of which have contrasting text proposed by the two sides). Each draft tackles trade and stabilisation of the Armenian-Azerbaijani border, with the fate of Armenians in Nagorno-Karabakh left to a separate and so far uninitiated process. The bilateral track supported by the West is probably more promising, in part because it's home-grown, though how Moscow would respond if it yields an agreement is unclear. In any case, the two sides are far apart. Baku holds all the cards, and it would gain more from a deal, notably in terms of trade and foreign relations, than it would militarily.
The danger is that the talks go nowhere or another flare-up sinks both the Moscow-led and West-backed tracks, and Azerbaijan takes what it can by force.
Iran
Massive anti-regime protests, Iran's merciless crackdown and its supply of weapons to Russia have left the Islamic Republic more isolated than at any point in decades just as a crisis over its nuclear program is brewing.

The protests rocking the country have posed the most durable and determined threat to the Islamic Republic's authority since the 2009 Green Movement. Tens of thousands of mostly young people, fronted by women and schoolgirls who reject the compulsory hijab as a symbol of misogyny and broader oppression, have taken to the streets in acts of raw defiance against the regime.
The Iranian government has killed hundreds of people in response, including dozens of children. Formal executions of protesters follow trials human rights groups regard as shams. Thousands are in jail, many subject to horrific torture. The regime paints what is an emphatic grassroots expression of popular anti-government sentiment, particularly among youth and in long-neglected peripheries, as a foreign plot. Few buy it.
The challenge for Iran's heroic young protesters is to win over older middle-class Iranians, many of whom sympathise but fear the regime's violence or radical change. More of them might join were the protests to reach a critical mass, but without their joining that seems unlikely to happen – at least not unless another trigger tips the balance or leaders emerge from among protesters. Nothing, as yet, suggests the regime will splinter. But nor can a crackdown quell deep societal anger. Something has broken. The regime cannot turn the clock back.
Talks to revive the 2015 nuclear deal, stalled since early September, are now in deep freeze.
what a video,
projected onto iran's embassy in london:pic.twitter.com/YTTxsqTrey

— ian bremmer (@ianbremmer) December 21, 2022
Meanwhile, talks to revive the 2015 nuclear deal, stalled since early September, are now in deep freeze. Tehran's nuclear capability has advanced leaps and bounds over the past few years. Its uranium enrichment capacity has expanded, its breakout time is down to almost nil. Monitoring by the International Atomic Energy Agency is severely curtailed. The moment the U.S. and its allies have long hoped to avoid – when they must choose between the possibility of Iran acquiring a nuclear bomb or using force to prevent that happening – seems to be coming into view.
Even if they can muddle through for some months, October 2023, when UN restrictions on Iran's ballistic missiles lapse, is a flash point. Viewing those restrictions as crucial to containing Iran's proliferation of missiles and drones, especially to help Russia in Ukraine, Western leaders' only option for stopping them from expiring is to snap back UN sanctions.
That will likely prompt Iran to withdraw from the Nuclear Non-Proliferation Treaty – a potential casus belli for the U.S. and Israel. Any strike by them on Iran's nuclear program would risk setting off a tit-for-tat escalation across the region. With Iran furious at Saudi Arabia for its support for satellite channels that Tehran blames for fuelling protests to a multifaceted confrontation between Iran and Israel that could heat up with Israel's new far-right government, risks abound.
In this light, keeping the door open to diplomacy makes sense.
Western capitals, revulsed by the Islamic Republic's repression at home, incensed by its arms supplies to Russia, and under pressure from vocal domestic constituencies who savage anyone who recommends talking, understandably worry that engaging Tehran could throw the regime a lifeline.
Thus far, however, they have opted not to totally sever contacts – partly because some need to negotiate hostage releases but mostly with the nuclear threat in mind. Given today's poisonous relations, prospects for talks to defuse the nuclear crisis appear dim.
But at least gaining an understanding over each other's red lines could help keep a lid on tensions until there is more space for de-escalation and substantive diplomatic engagement.

It's hard to see protesters gaining were the nuclear crisis to come to a head – more likely the embattled regime could change the subject at home and exert an even tighter grip.