An ancient street restored in Armenia's Gyumri city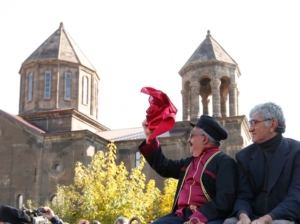 An ancient street named after the Georgian poet Shota Rustaveli has been restored in Armenia's Gyumri city. Located in the very heart of the 'old city', this street was in a deplorable condition for many years.
A festival was held in Gyumri to celebrate the occasion. All guests were treated with Pakhlava (sweet pastry) and Gatah (sweet rolls). The Georgian 'Kinto' dance was performed in the streets. Many people wore traditional clothes. Guests were also offered a city tour in an old phaeton (carriage).
Gyumri was formerly known as Kumayri. However it has now become the name of the city center, the 'old city'.
"It's the heart of our city. Where else can you find a place as beautiful as this one? Every stone in this street, every cobblestone here dates back to the time of the kings. It's good that everything has been repaired here," a residents of Gyumri city told.
Another local resident compared Gyumri to 'an open-air museum'. In his words, the museum was temporarily closed because Rustaveli street was ruined.
"Now we can hold our heads high and present to the world what we have with more confidence."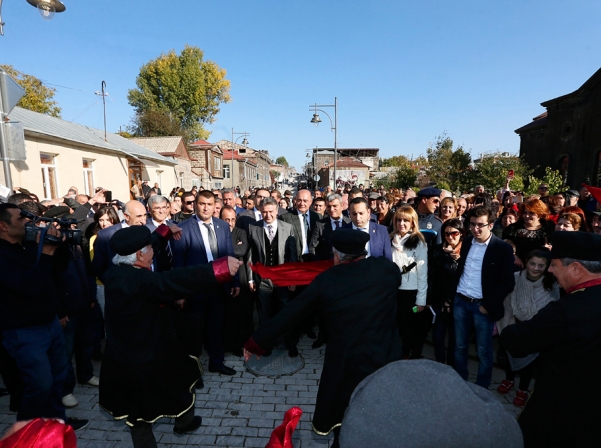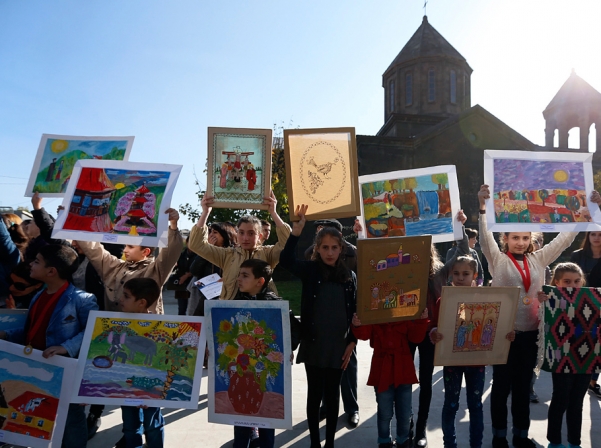 There is a museum-reserve in the historical Kumayri district, which covers an area of more than 1 000 hectares. Over 1 600 monuments are preserved in this area.
The ancient cobblestone, with which Rustaveli street was laid, was removed from here many years ago. Levon Barseghyan, the head of the local Asparez journalists' club, reported then that the cobblestone was taken to the complex which is known locally as the 'Black Fortress'. According to Barseghyan, this 'fortress' is owned by the incumbent mayor's family.
Today Rustaveli street has been paved with granite setts, and benches have been added as well. The street has been decorated with flowers and illuminated.
"The street has become very colorful and picturesque," Armenian Premier, Karen Karapetyan, stated at the inaugural ceremony.
There are also plans to open arts and recreation centers, as well as old-fashioned workshops in the historical center of Gyumri.