American presidents break code of silence
Breaking the code of silence that retired ex presidents normally maintain about their successors, both George W. Bush and Barack Obama delivered clear jabs at the current occupant of the Oval Office on Thursday, CNN reports.
Neither Bush nor Obama mentioned Trump by name but it was an easy guess.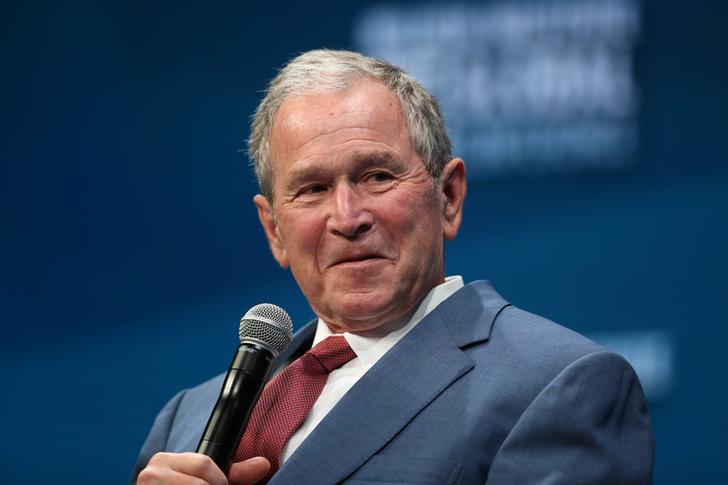 In New York, Bush delivered a strong indictment of Trump's populist nationalism, condemning trade protectionism and bemoaning how politics had fallen prey to 'conspiracy theories' and 'outright fabrication'. He also warned of the impact of 'bullying and prejudice' in public life.
фото: REUTERS/Lucy Nicholson
Obama warned about the tone and content of Trump-style politics — after spending several weeks watching Trump undermine his proudest achievements including the Iran nuclear deal and the Affordable Care Act. "Some of the politics we see now we thought we had put to bed," Obama said. "That's folks looking 50 years back. It's the 21st Century, not the 19th Century."
фото: REUTERS/Jonathan Ernst