Abkhazian national anthem composer arrested on suspicion of pedophilia
Well-known Abkhaz composer and author of the national anthem of Abkhazia, Valeri Chkadua, has been arrested on suspicion of pedophilia.
The exact details of the high-profile case are still unknown. The prosecutor general's office in Sukhumi reported that a criminal investigation has been launched after a teacher heard of an incident from an underage student.
The prosecutor general intends to appeal to Sukhum Municipal Court to demand pre-trial detention for Chkadua. Charges of forcing an underage individual into sexual activity have been brought against him.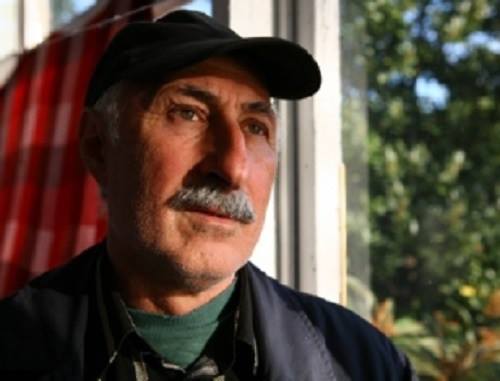 Valeri Chkadua composed Abkhazia's national anthem as well as the music for the first Abkhaz 'Ritsa' ballet. He also recieived the 'Dmitri Gulia' state award.
The event has garnered wide-spread discussion on social media sites in Abkhazia. Here are some comments:
"They tried [to bring him to justice] a few years ago, but thanks to his family's connections in the state he was released on the condition that he will leave Abkhazia for a long time. And how did that work out? As we did, not very well."
"It has not been proven. It's possible he's not even guilty at all. The criminal proceedings have already been violated. Further investigation is necessary. This case … if it turns out he is guilty, then it will be even more proof for us that society is moving towards collapse and degradation."
"Shameful. The author of the national anthem is a pedophile! How can we listen to the national anthem now?"
"Yesterday I was at the market, and this is the only thing they were talking about. This is the second case of the sort, they said. The first he got away with. Everyone's gone crazy!"
Toponyms and terminology used in the article, and views, opinions and strategies expressed in it do not necessarily reflect the views and opinions of JAMnews or any employees thereof. JAMnews reserves the right to delete comments it considers to be offensive, inflammatory, threatening, or otherwise unacceptable