A dog lost in Lankaran found in Baku two days later. Video
An interesting and almost miraculous story happened in Azerbaijan the other day.
Aytan, who lives in Lankaran (a city in the southern part of the country, located 250 km from the capital), posted on social media about her missing two-years-old dog Pia and asked those who found her to call her.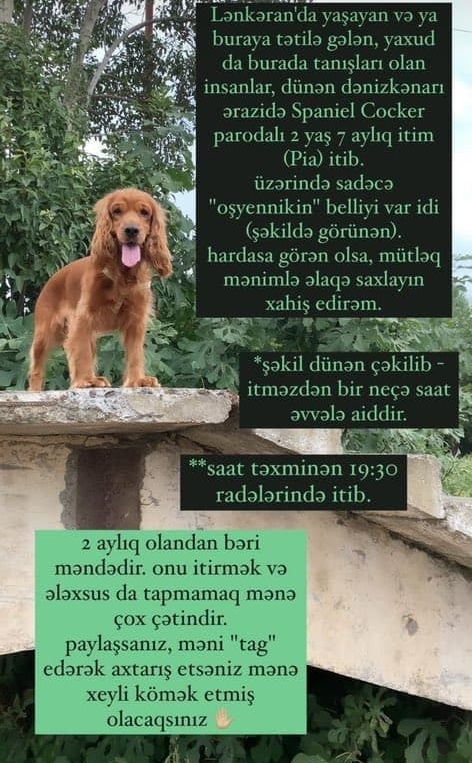 She received a highly anticipated call two days later from Baku. A guy driving his car from Lankaran to Baku noticed a dog on the side of the road and took it with him to the capital. Having seen an announcement on social media, he called the owner of Pia.
---

---
Aytyan's friends, living in Baku, brought Pia to her owner.
---