3 million selfies at Meydan in Tbilisi
This is Meydan, the heart of Old Tbilisi. Here you will find unique scenery such as the sulphur baths, overhanging balconies and narrow streets scattered around Tbilisi's hilly terrain. It used to be a trading centre which brought together people of different faiths who came here from east and west. It seems that Tbilisi is regaining its 'couleur' (colour).
"Every tourist who comes to Tbilisi takes at least one selfie at Meydan," says Mr. Tamaz, who runs a souvenir shop there.
Between January and July 2017, the country's tourism department reported that 3 978 657 foreigners visited Georgia.
This is a 16.8% growth compared to the same period last year. Listed from highest to lowest, the largest number of visitors came from Azerbaijan, Armenia, Russia, Turkey, and Iran. Tourist arrivals from Azerbaijan are reported to have increased by 8.7%, while those from Iran by a whopping 169.5%.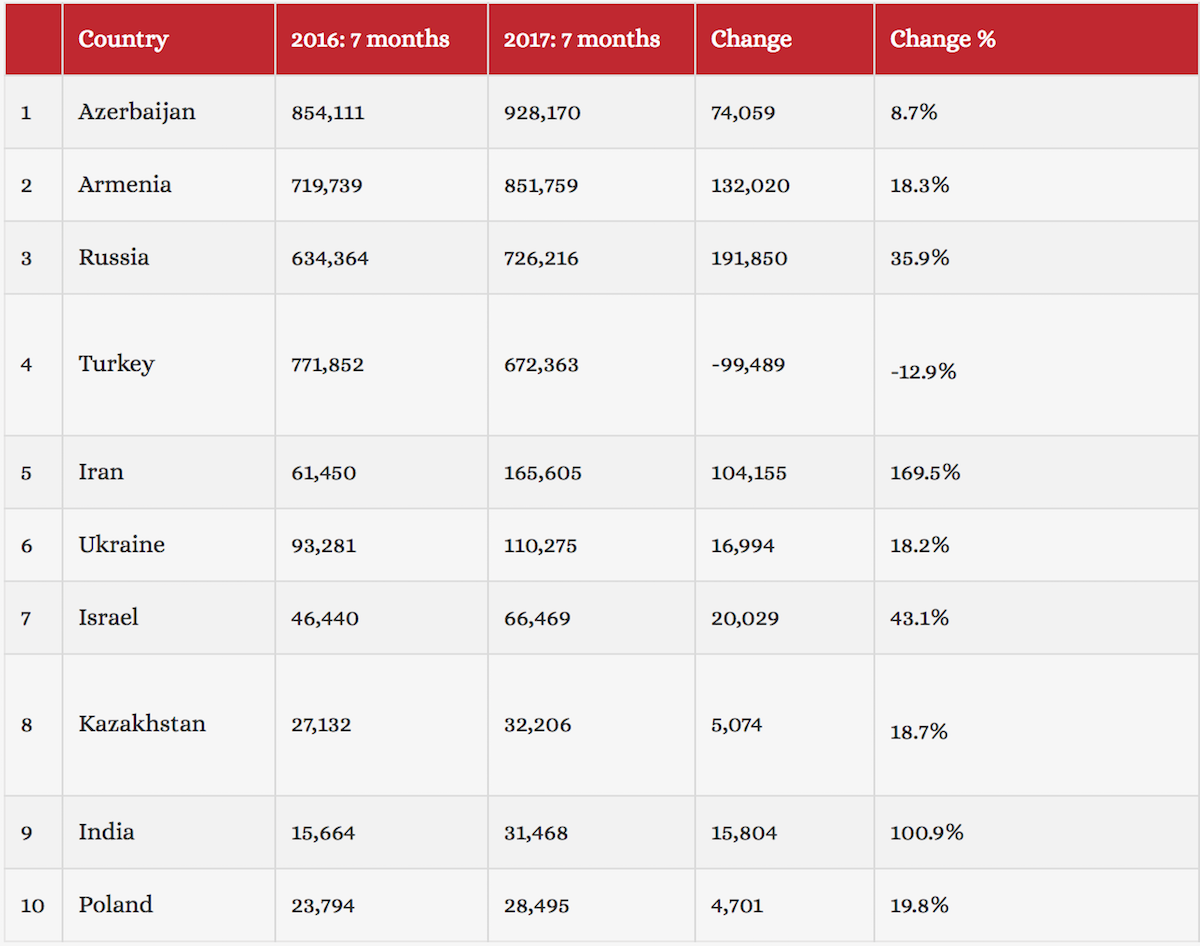 Other interesting statistics for the period are:
The number of Austrian citizens visiting Georgia has increased by 52%.
A growing number of Jordanians have favoured Georgia as a tourist destination – this year's arrivals from the country are up 398% from the same period in 2016.