24 years underground - striking Tbilisi metro workers share their views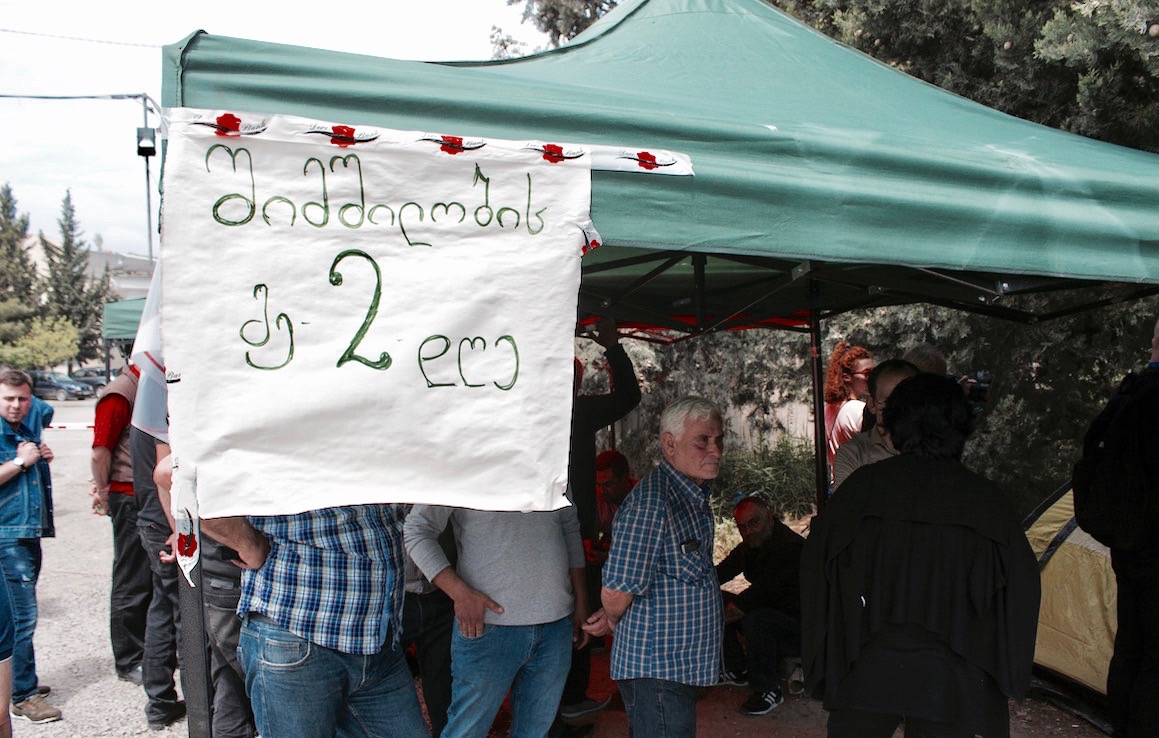 Tbilisi metro employees have spoken of their intention to strike for several months now. Their main demand is a pay increase of 45 per cent. The strike began late at night on 3 June.
In the morning on 4 June the metro no longer worked. As a result, moving around the capital has become more difficult. The network of buses and minibuses could not cope with the masses that lined up at the stops. Some drivers simply ignored some stops as their vehicles were packed to the brim.
Tbilisi Mayor Kakha Kaladze has released statements placing the blame on the strikers, saying that their actions are worsening the living conditions of Tbilisians. The Mayor's Office refuses to satisfy the demands of the metro workers and initially refrained from negotiating. A Member of Parliament from the ruling Georgian Dream political party, Beka Natsvlishvili, did however meet with the workers, commenting that any citizen of the country has the right to strike and that the mayoralty should take the first step and start negotiations.
The chairman of the Young Lawyers Association, Sulkhan Saladze, blames the Mayor's Office rather than the stikers for the city's public transport issues, as it was notified about a possible strike a month ago and could have taken preventative measures to avoid the current situation.
"Similar strikes take place in other countries and in other cities. Metro workers are legally entitled to strike, but it should not be a transport catastrophe like ours – the authorities should take care of it," Saladze said.
Some of the strikers, among them machinists, are also on their second day of a hunger strike. They pitched tents at the train depot in Tbilisi's Gldani district and are waiting for their demands to be fulfilled. While regretting the resulting inconveniences, they nevertheless argue that they have no other way out.
______________________
Archil Lordenidze, 43 years old, machinist: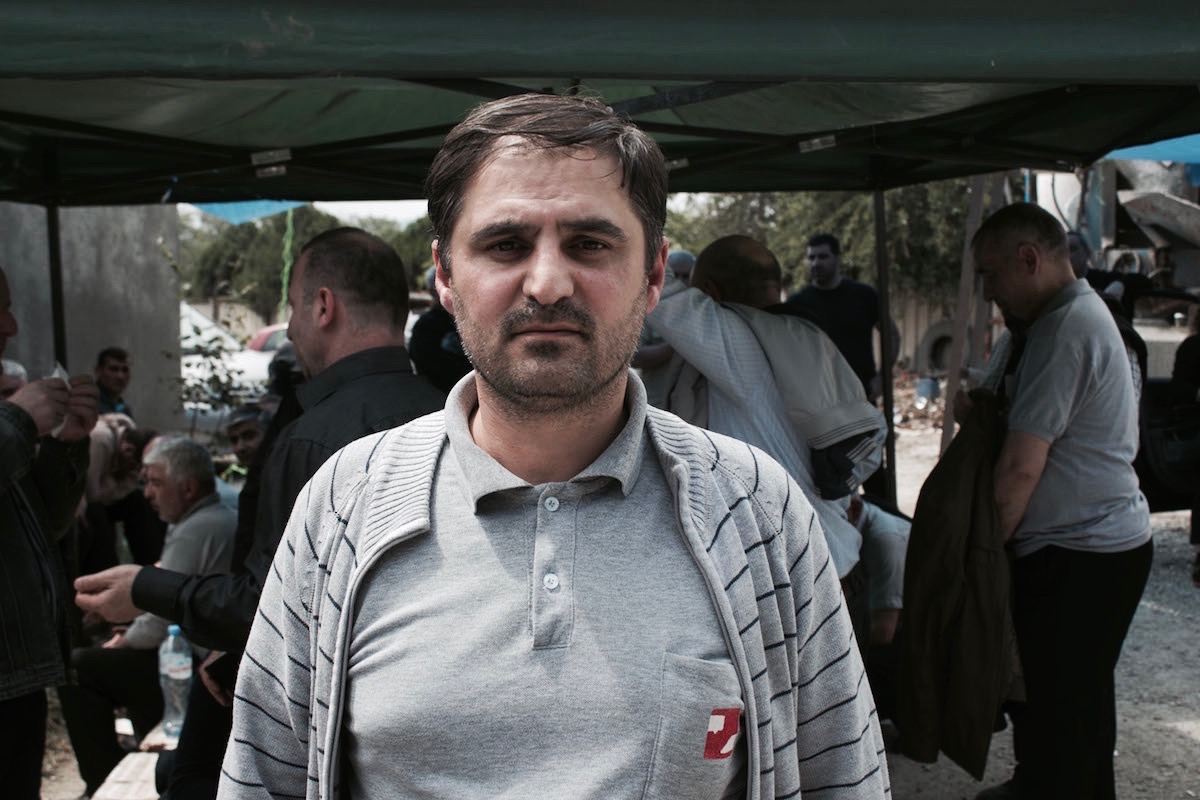 "I've been working in the subway for 17 years. The working schedule is such that we cannot find additional work. We have a rolling schedule with an overloaded operating mode. We work in difficult conditions: vibration, high voltage impact, the responsibility for the safety of a huge number of passengers – all this on us, the machinists. We return home from work physically and psychologically exhausted. I can't spend my time-off to look for another job. On average, we work 150 hours per month. If one is lucky and gets to work on some holidays, for example, on Easter, then the pay can be up to GEL 1 200 (less than USD 500).
"I have four children. The eldest is 13 years old, the youngest is 8 months old. My wife does not work. My parents are retired and they live with me. I'm the only one with a job.
"We have not had a pay hike since 2013. But prices for food, fuel, and electricity has increased since then. Every month we have to get into debt because our salaries aren't high enough. The Mayor of Tbilisi says that policemen and rescuers get paid less than we do. But what's that to us? Everyone should demand worthy payment for their labor."
Khatuna Chitishvili, 47 years old, oversight manager:
"I am here not only from a sense of solidarity; many are afraid of the reactions of their superiors, they are afraid of losing their jobs. We do not demand a salary increase, in essence, but bringing it to the purchasing power of 2018.
"I worked in the metro for 12 years, started in 2006 as a controller, then on duty at the Central Command post. I get two days of work, two for rest. The working day is 12 hours, half an hour's break, but I do not leave the station, I can't manage to do anything in these 30 minutes anyways, so I have to rest in the tunnel.
"We get politicians visiting, for example, when newly-repaired trains go into operation. I call on our mayor Kakha Kaladze to come to us on a normal day without any celebrations and see in what real conditions we have to work."
Ambrosy Nishnianidze, 47 years old, driver-trainer:
"I've been working in the subway for 24 years. The average salary is GEL 1 300 (slightly more than USD 500). It is well known how the cost of living has increased since 2013. In 2016, a commission was to be created that would consider the issue of salaries. We were all promised raises. Everything is becoming more expensive. And we cannot find any additional work, or support our families on the wages we receive."
Eka Machavariani, Controller:

"I've worked for 11 years in the metro. Now we ask one thing – to raise our salaries. I get 450 Lari, for example. Working conditions – such as a lack of oxygen – is a special topic, but at this stage we are not bringing it up."
Auto Mkervalidze, 64 years old, fitter:
"Payment must correspond to the work performed. For example, I get 848 lari plus 40 lari in hazard pay (about 360 dollars total). It's my fourth year in the metro. We demand that the Mayor's Office and the Transport Company pay attention to our problems – what is the point of my work and its difficult conditions – smoke and dust, if I have to spend half of the salary on medication?!
"So you know, metro workers do not actually live until retirement. We are threatened with law, unfair dismissal and even arrests, but what we're doing is within the law and we are not afraid of threats. Our demands are fair. We want our salaries increased by 45 per cent. We agree that they do not have to increase them immediately, but gradually. Let them raise it by 10 per cent this year, and in the future by 15 percent … Someone should, after all, pay attention to us!"