14 reasons for happiness
Daniel, 15, a motor mechanic, is known to everybody in the Aygavan village in the district of Ararat. The boy has been frequenting the local village car service center since he was 11. Now the villagers refer to him as 'usta' (master craftsman) and even come to see him at school or home, so that he can fix their cars.
Daniel does not dream of becoming a scientist, a lawyer or an actor; he is fully satisfied with the business he is engaged in. That's why he dreams of owning a auto service center. He will finish up 9th grade and won't go to school anymore. Now the teen is busy helping his father build a house, but will not make the village drivers wait long for him.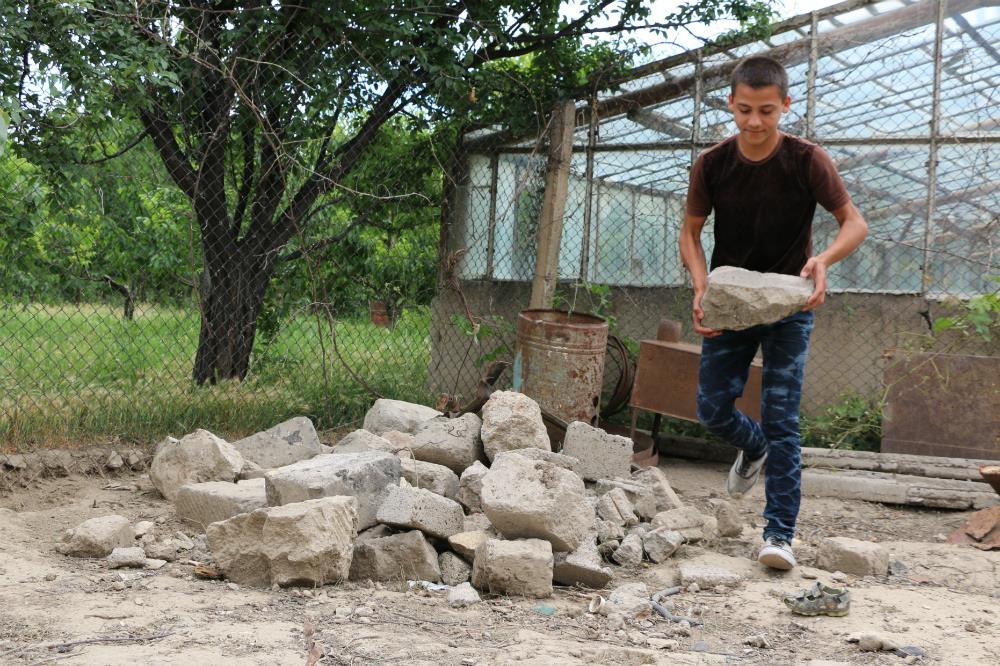 Daniel is not the only child in the Melkonyan family. There is also a future president, a beauty queen, a doctor, a lawyer, a teacher and a housewife, though that's not the complete list – he has 10 sisters and 3 brothers.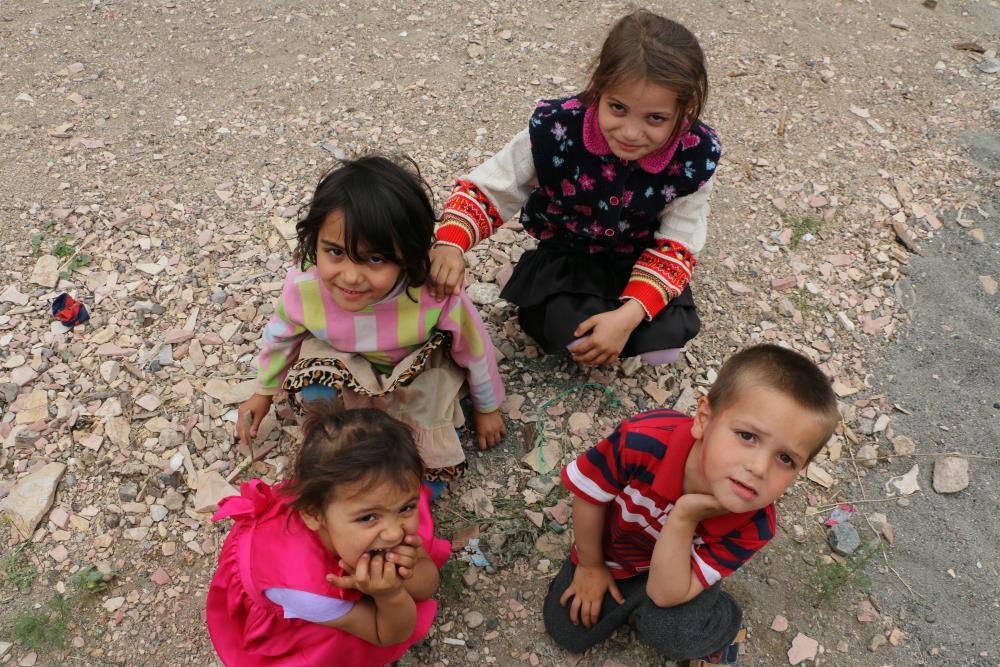 The Melkonyans' story began 22 years ago, when Martik met Angela and, 15 days later, went to ask for her hand in marriage. Wasting no time they got married. Martik promised his mother, who is not his biological mother, to have as many children as God will see fit. God turned out to be generous and Martik kept his promise: now he and his wife sit down at the table along with their 14 children.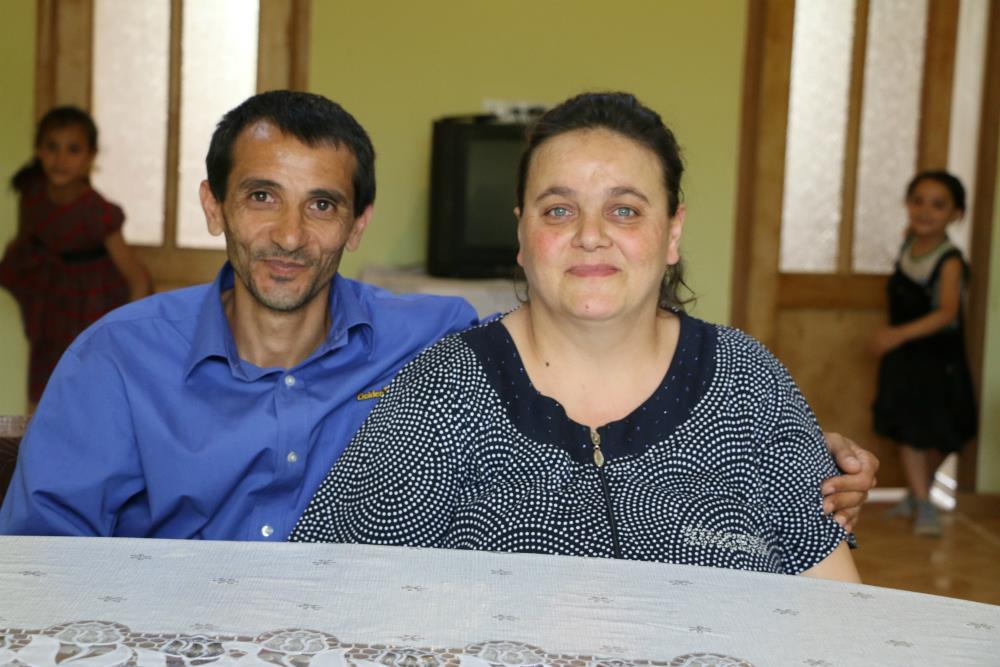 Modestly smiling, his wife says she would be happy to have one more child. She Cooks daily for 17 people in a 20kg pan, treats all children with equal care and solves their problems – all which really requires advanced economic and managerial skills.
Angela learned all this during her daily life and round-the-clock watch, on her way from the kitchen to the nursery and back. "Each child brings a share of good luck and well-being to the family," says Angela and gives another instruction to Bavakan.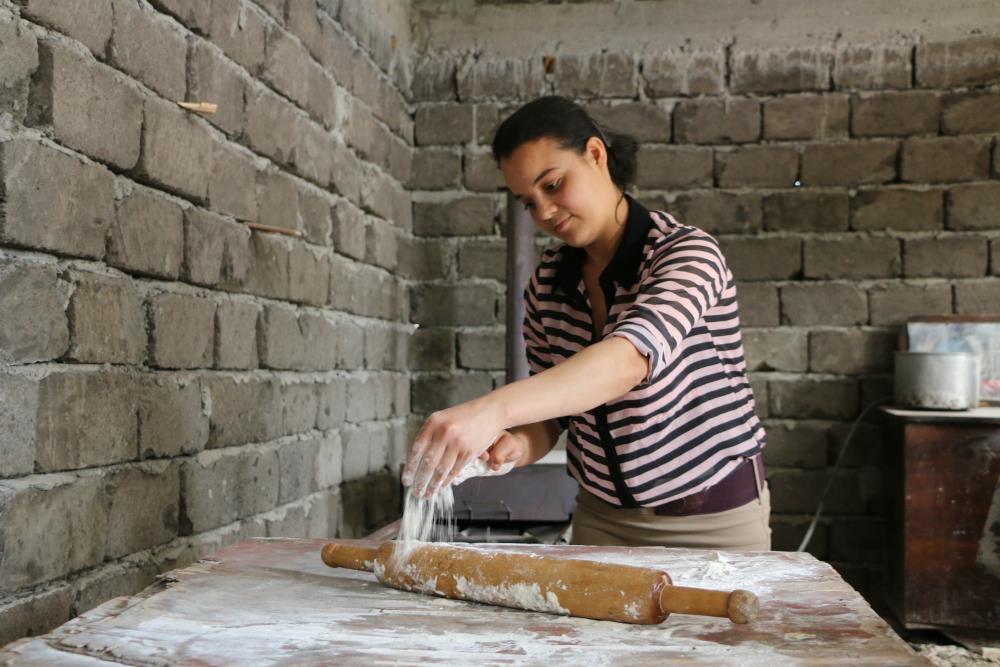 Bavakan is the Melkoyans' oldest daughter. She and her sister, Shushan, are the primary assistants to their mother. However, Bavakan assures us that the final word rests with her. After graduating from school, both of them gave up on the idea of mastering any professions and consciously assumed the responsibility of managing the household chores.
Bavakan (this name is translated as 'enough') was named after her grandmother. She is a rather serious young lady: she doesn't have a profile on any social media. She has no time for that. She reads the Bible and sometimes communicates with her friends.
She has perfect housewife skills: she can equally easily take care of the children and bake bread, with her eyes closed and a broad smile. All members of this family live under the principle: 'All for one, and one for all.'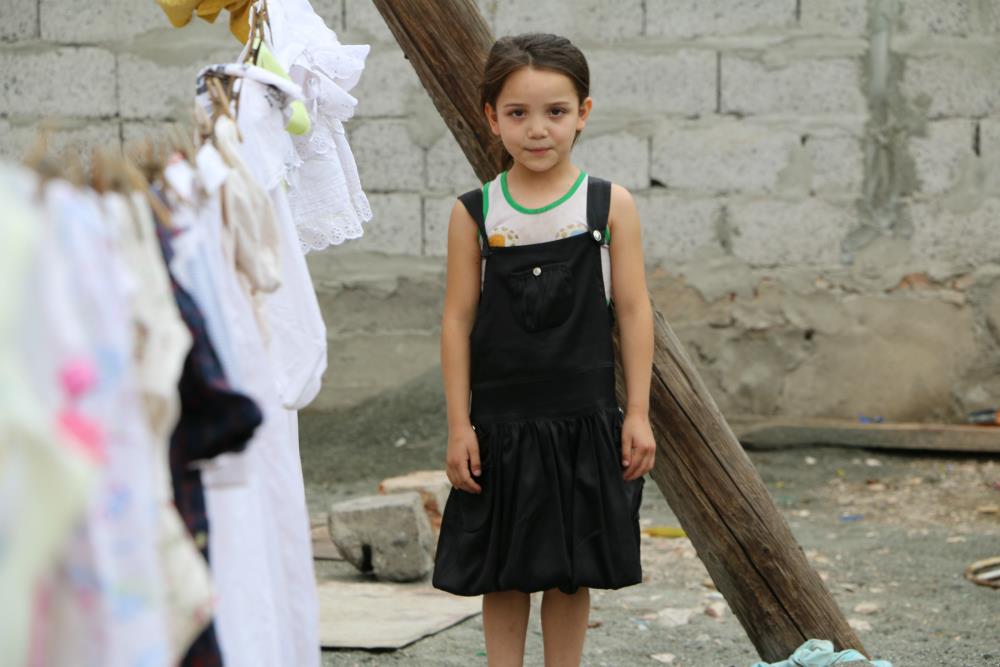 All the children in the Melkonyan family grow quickly and obtain maturity, so that is why they need a decent house. Everyone in the family, young and old, dreams of having a roof over their heads. And when everyone focuses on the solution to a common problem, it won't be long in coming.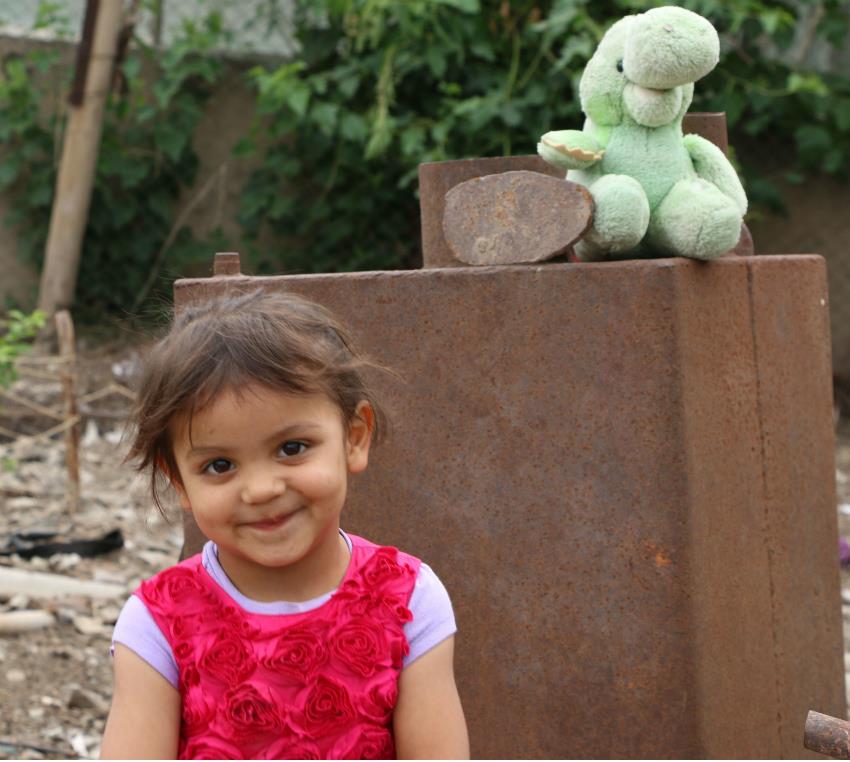 Proof of this can be seen in the government's allocation of AMD 7.5 million (approximately USD 15 000) to the Melkonyan family. As a result, the dreams of the 16 people has partly come true. Four of the sisters no longer sleep on two beds, and the entire family has vigorously started expanding the previous 46 sq. m. space and decorating their dwelling. However, that doesn't mean that their financial problems have been solved.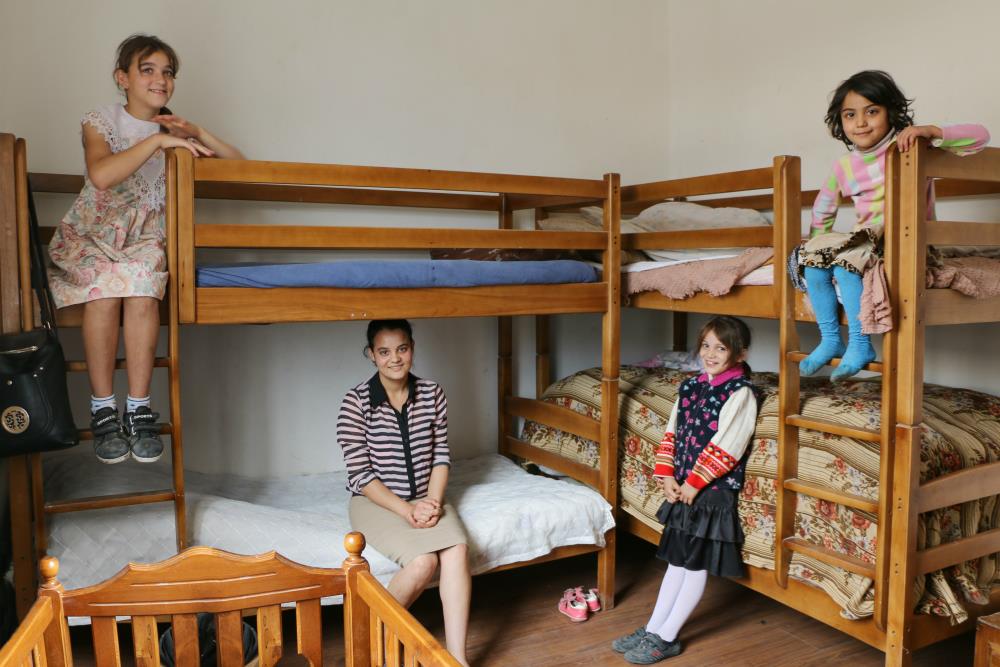 The assistance received by their father (with a third-degree disability), their grandmother's pension and child benefits total AMD 150 000 (a little more than USD 300). Meanwhile, according to Martik's estimates, the family needs at least twice as much per month for a normal standard of living. Meanwhile, the family receives AMD 7 500 (about USD 15) per child, while the monthly fee for kindergarten amounts to AMD 8 000.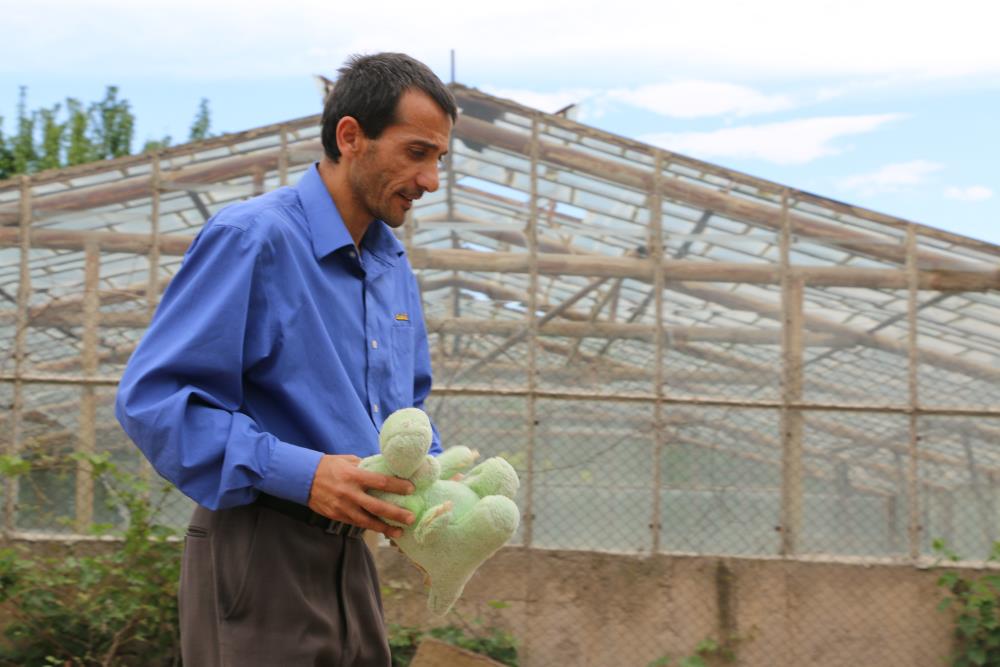 Martik is unemployed. He can not engage in heavy physical labor. He does not have a specialty either. There is a land plot near the house, but agricultural activity is beyond his abilities. Angela has never worked either. Before she got married, she had studied tailoring. However, many years have passed since that time, and she lost those skills.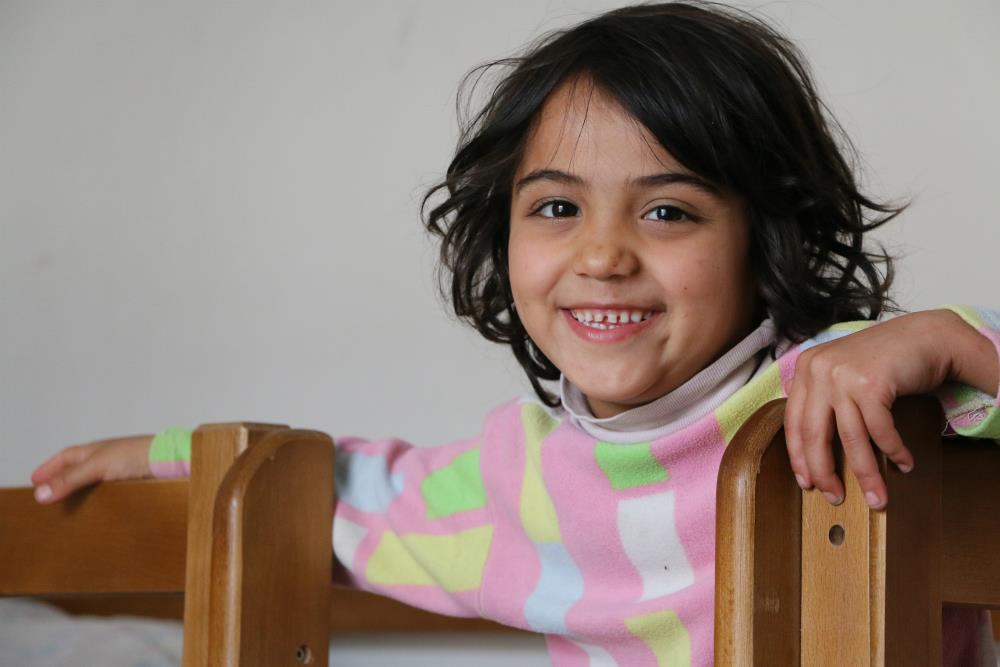 Khachatur Marozyan, the Head of the public organization "International Association of Lawyers and Psychologists', has known the Melkonyan family since 2011.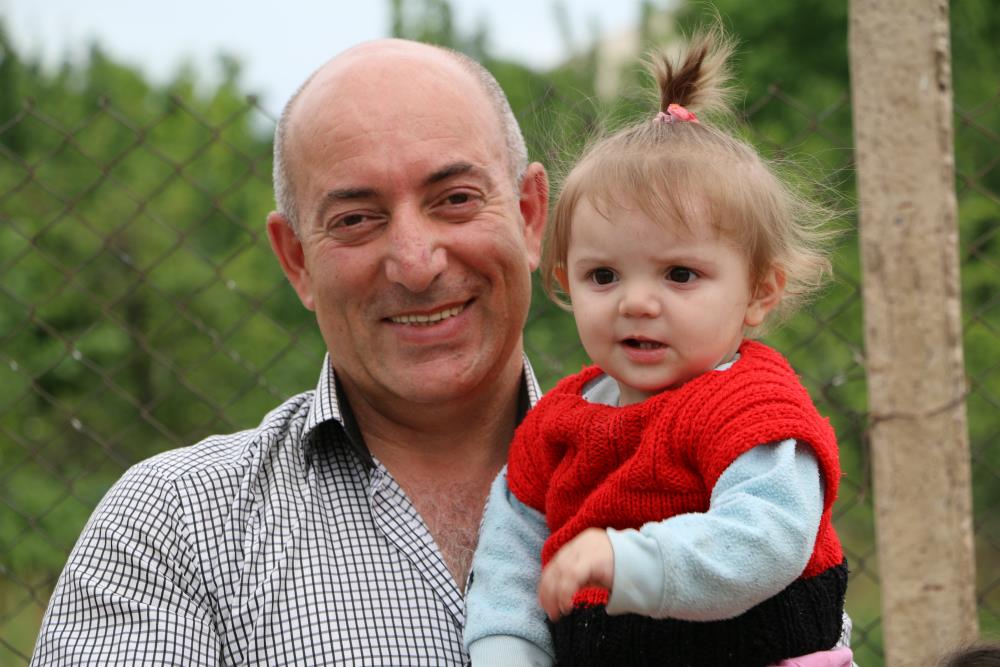 He thinks it is necessary to revise the mechanisms for the provision of benefits; to create job opportunities via government assistance; to ensure proper conditions allowing families with many children to start up small businesses. It's the government that should assume this mission at the legislative level.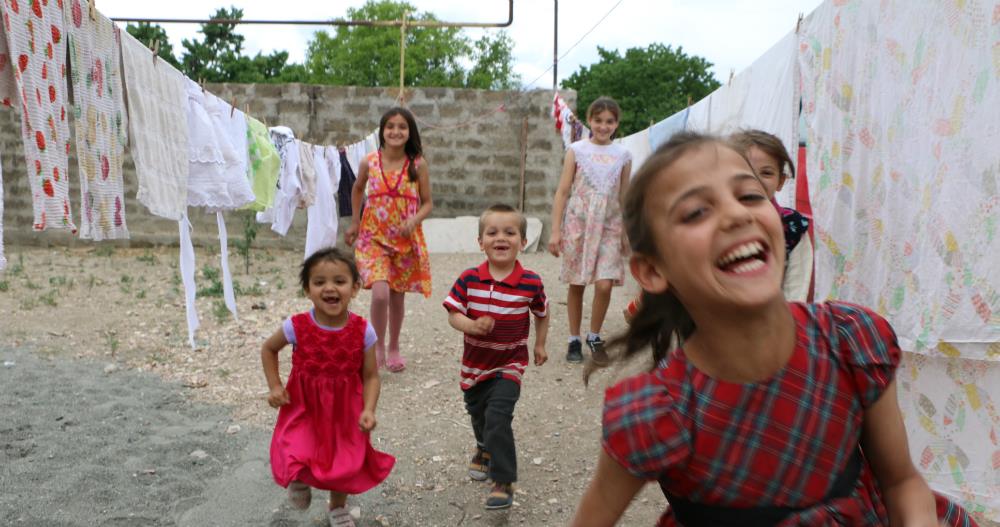 In addition, Marozyan suggests the introduction of tax breaks and other privileges for entrepreneurs who would provide jobs to the members of families living in critical social conditions. In his opinion, employers may show interest in this.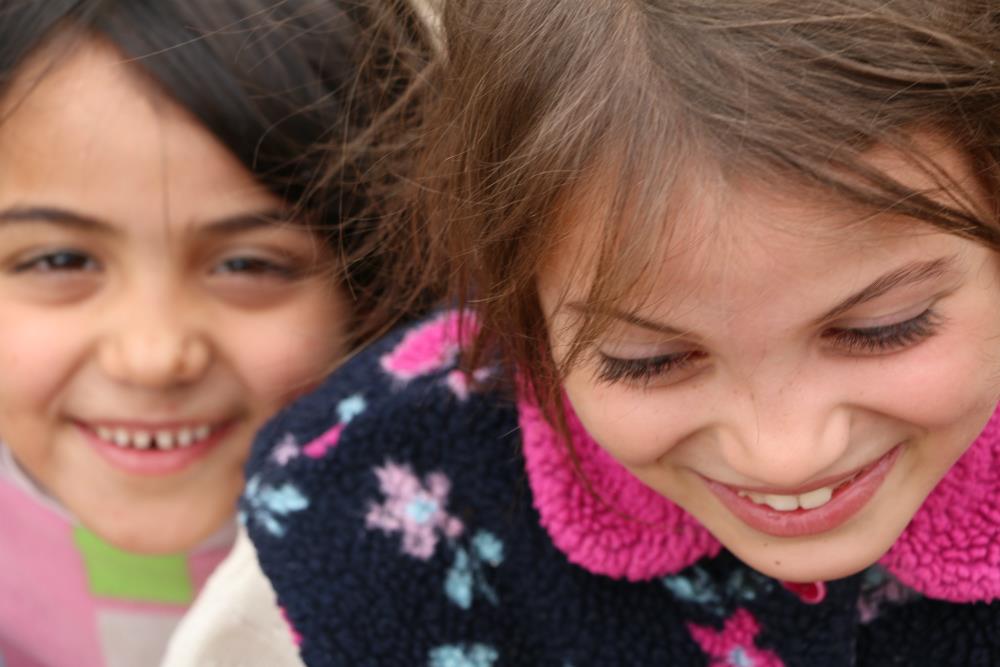 Even if the government fails to tackle all these problems, the Melkonyan family will continue improving and decorating their small corner. And that's due to Martik's optimism and Angela's incredible feminine power, hidden deep in her blue eyes.
The last population census in Armenia was conducted in 2011. There were 13 658 families with four and more children at the time. More recent data is not available.
Published: 18.06.2016