11 websites that you can learn from
There are a lot of free and paid websites for people who have a lot of spare time or, conversely, are short on time, but are willing to use it to learn something new or further develop the skills they already possess. No matter how old you are or what you are interested in, a relevant online course is always available to you. We have picked the best 11 websites for this.

Coursera is one of the most popular online educational resources available. They cooperate with universities and other organizations to make many of their interesting courses available online. On Coursera you can study humanitarian subjects and will find many desirable programmes, including medicine, biology, mathematics, computer sciences, economics and business. In 2014, Coursera had as many as 10 million online students and over 800 different subjects.
Among Coursera's partners are Stanford University, Berklee's, Brown University, John Hopkins University and other top higher educational institutions. The courses are available for free and are in English.

The Skillshare website offers a variety of courses. Want to learn some Adobe Photoshop or other web-design skills and new tricks? Or maybe you are interested in social media? Or perhaps you just want to promote your Instagram account? Skillshare offers a catalogue of video-lessons, from which you can choose your sphere of interest. In addition, you can register as a tutor, record and upload lessons and earn some money.
Each time a student takes your course, the website pays you for it.

 KhanAcademy – should you decide to register on this website (as registration is optional), you are offered three choices: 1. Register as a student and learn; 2. Register as a tutor and teach 3. Register as a parent and help your children learn. Khan Academy is a non-profit organization and therefore offers their services for free.
Unlike Coursera where the teaching style resembles that of a university (with a syllabus, academic staff and homework), on KhanAcademy you are offered more freedom. You decide individually what you want to learn and what to leave out. You are not required to do any homework.
Keep in mind that if you have problems with self-motivation, then Coursera will be better for you.

Memrise – this website is for those who want to learn a new language but don't want to waste their time with private tutors. You can learn French, master your English language skills or practice for the TOEFL or IELTS tests. The learning process starts with simple basic words. You can set individual daily goals and compete with friends and other students.

Duolingo – this website offers 18 courses in different languages absolutely free. Once you register on the website, you can choose how many minutes you would like to spend on learning per day. The website's simple interface and use of images will help you to quickly start communicating in another language.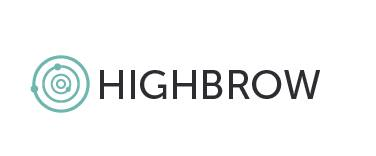 Highbrow – a website for busy people. It offers 10-day courses, divided into short, 5-minute lessons. Each lesson is delivered to your inbox every morning. Keep in mind that you won't be able to register for more than one course at a time.
A new course is available only upon completion of the previous one. You can learn quick Yoga poses in 10 lessons which will help you relax at work, as well as find out more about the solar system, the history of cinema and literature and so forth.

Codecademy – an online interactive platform that offers free coding classes in 11 different programming languages, including: Python, Java, PHP, JavaScript, Ruby, SQL, and Sass, as well as markup languages HTML and CSS. Codecademy students can usually develop and launch their projects long before they complete the course.

Free Code Camp – the perfect place for learning web development, especially if you are interested in JavaScript. The course starts with HTML5 and CSS3, then proceeds with JavaScript and JQuery.
Another advantage of this website, apart from learning to code, is that you can receive assistance from non-profit organizations in implementing various interesting projects and acquire practical experience.

Creativelive offers online courses for creative people. The website has an 'ON AIR' function that allows you to take part in a free programme offered live. In addition, you can also choose a programme from the paid courses' catalogue. It's a website for people who are interested in graphic design, illustration, music, photography and more.

Yousician will become your personal music teacher. The website provides detailed guidelines. When you play, a special application provides feedback and allows you to closely monitor your individual progress. You can learn to play guitar, piano, bass and even ukulele.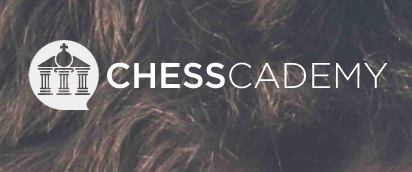 Chesscademy is perfect for those who want to learn how to play chess or improve their chess skills. On Chesscademy you can have videos lessons, learn chess strategies, practice and play as well.