11 Facts about Rio 2016
The Olympic Games' Opening Ceremony will commence at 20:00 local time on Friday August 5, 2016 in Rio de Janeiro. JAMnews presents some intersting facts about Rio2016.
1.     Rio 2016 will be the first time in Olympic history that a South American country has hosted the Games.
2.     The opening and closing ceremonies will be held in Rio's Maracanã Stadium, which boasts the world record for the most fans ever to attend a soccer game. Although its current capacity is around 78,000, the stadium squeezed in at least 173,000 fans during the 1950 World Cup final. Maracanã hosted the World Cup final again in 2014.
3.     Organizers say they will prepare 60,000 meals per day to feed the athletes. Brazilian staples like rice and black beans and barbecued meat will be accompanied by other local offerings, such as tapioca, pao de queijo (cheese bread) and acai (an Amazonian fruit and so-called superfood).
4.     A team of refugee athletes will compete for the first time at an Olimpic Games. This team of athletes who have been forced to flee their countries will be allowed to compete. The IOC says 10 refugees are qualified and will compete under the Olympic flag.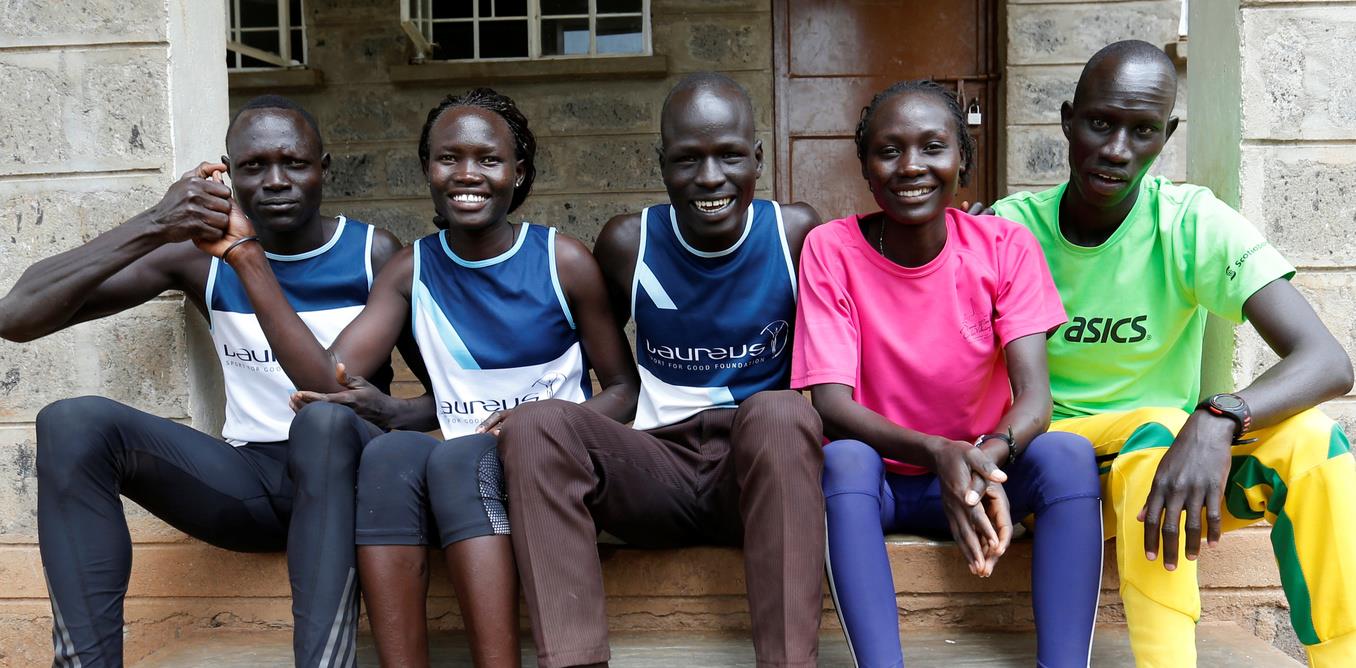 5.     The Rio games will be the first to feature Olympians born in the year 2000. Rules state that all competitors must have been born before Jan. 1, 2003. The youngest competitors are likely to be in diving and gymnastics.
6.     Rugby Sevens makes its debut at the Rio Games. Golf will return to the Olympics after an 112-year absence. The International Olympic Committee (IOC) decided to reinstate the sport, which previously had been played in the 1900 and 1904 Games. The 18 holes in Rio were designed by the American golf-course architect Gil Hanse, who is based in Malvern, Pennsylvania.
7.     The mascot for the 2016 Olympics is "Vinicius," a yellow and blue creature representing Brazilian wildlife. It resembles a cat or monkey that can fly and has the power to stretch its limbs and body. It is named after Bossa Nova musician Vinicius de Moraes, one of the writers of "The Girl From Ipanema."
8.     Brazilian Taxi drivers have learned English for the Games. In a bid to boost communication with taxi drivers and tourists, drivers have been given free English lessons, a four-month course, provided by the Rio 2016 Organizing Committee.
9.     In Rio 2016 there will be 70,000 volunteers, most of whom, 50,000 to be exact, are from Brazil. There are also volunteers from the U.S., U.K., Russia, and China.
10.  Around 85,000 soldiers and policemen will on duty — the largest security force assembled at any event in Brazil's history and twice as large as the security presence for London 2012.
11.  The event will be a family affair. There will be nine sets of siblings and four sets of cousins heading to Rio from Australia. Among Canada's 314 squad members, there are three sets of siblings and two sets of cousins. There are triplets, 3 sisters from Estonia and shooters: a mother and son from Georgia.
Publiched: 06.08.2016