108 people dead in car crashes in past three months in Georgia
 1,427 road accidents occurred in Georgia in April, May and June, as a result of which 108 people died and 1,929 been injured.
Statistics this year are just as worrisome as last year during the same time period, when 1,302 road road accidents took place, costing 116 lost their lives and causing 1,779 to be  injured.
• Alcohol, speeding and corruption – Abkhazia's terrifying road safety statistics
The Internal Ministry says the main causes of accidents are: speeding, changing lanes without signaling, crossing yellow lines, trying to overtake other vehicles in forbidden areas, drunk driving, pedestrians violating safety laws and vehicle technical failure.
Most of the accidents – 850 – occurred with passenger cars, while 58 took place with motorcycles and another 58 with trucks.
Car accident statistics in Georgia are alarming. Due to the high mortality rate due to accidents, the Georgian Ministry of Internal Affairs has decided to tighten control on the roads.
There are about 5,000 cameras installed on Georgian roads, and radar covering 700 kilometers of road.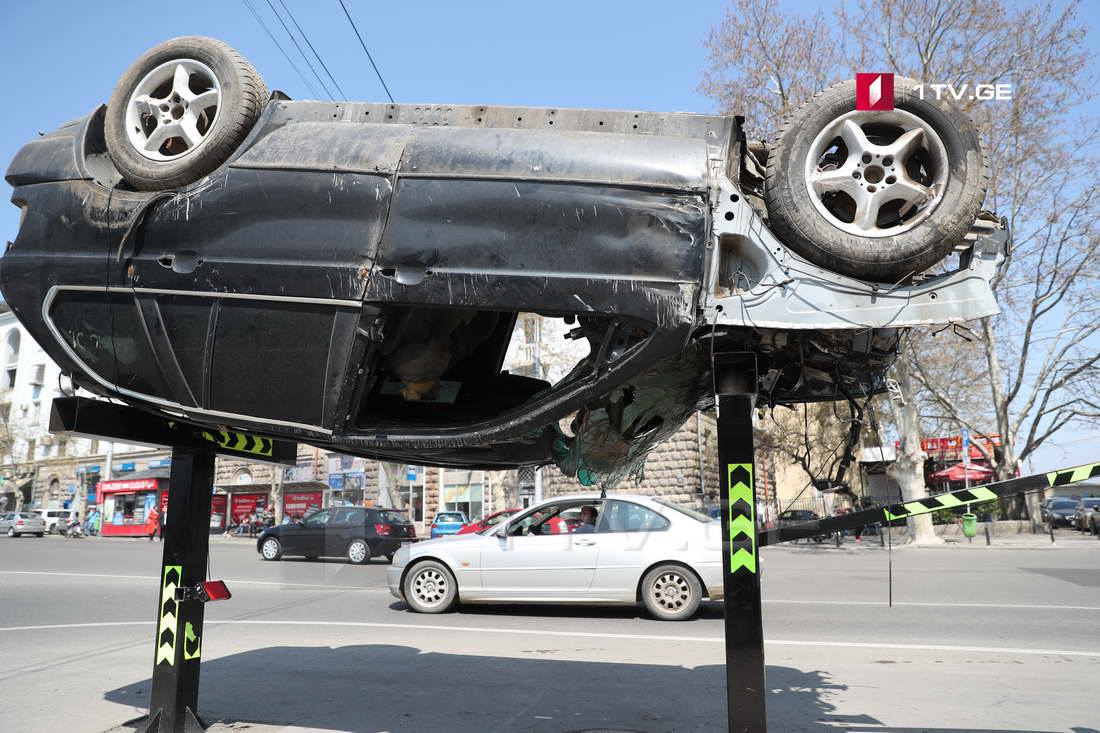 In April, installations appeared on Tbilisi streets with cars flipped upside down. This social campaign, initiated by the Ministry of the Interior, was called "For More Life" and reminded citizens of the consequences of traffic violations.