100 off-road vehicles tear up downtown Baku in celebration of Ilham Aliyev's victory in presidential elections
Azerbaijan's snap elections on 11 April 2018 ended as predicted, with preliminary data showing that the incumbent president Ilham Aliyev has taken the reigns once again.
The Central Election Commission says that voter turnout was 74.51%.
An hour after the polls closed, the executive secretary of the ruling Yeni Azerbaycan [Az. New Azerbaijan] party, Ali Ahmedov, spoke at a press conference where he said: "Three point nine million people voted in the elections. According to the exit-poll results, more than eighty per cent of voters cast their ballot for Ilham Aliyev. The Azerbaijani nation has cast its vote in favour of Ilham."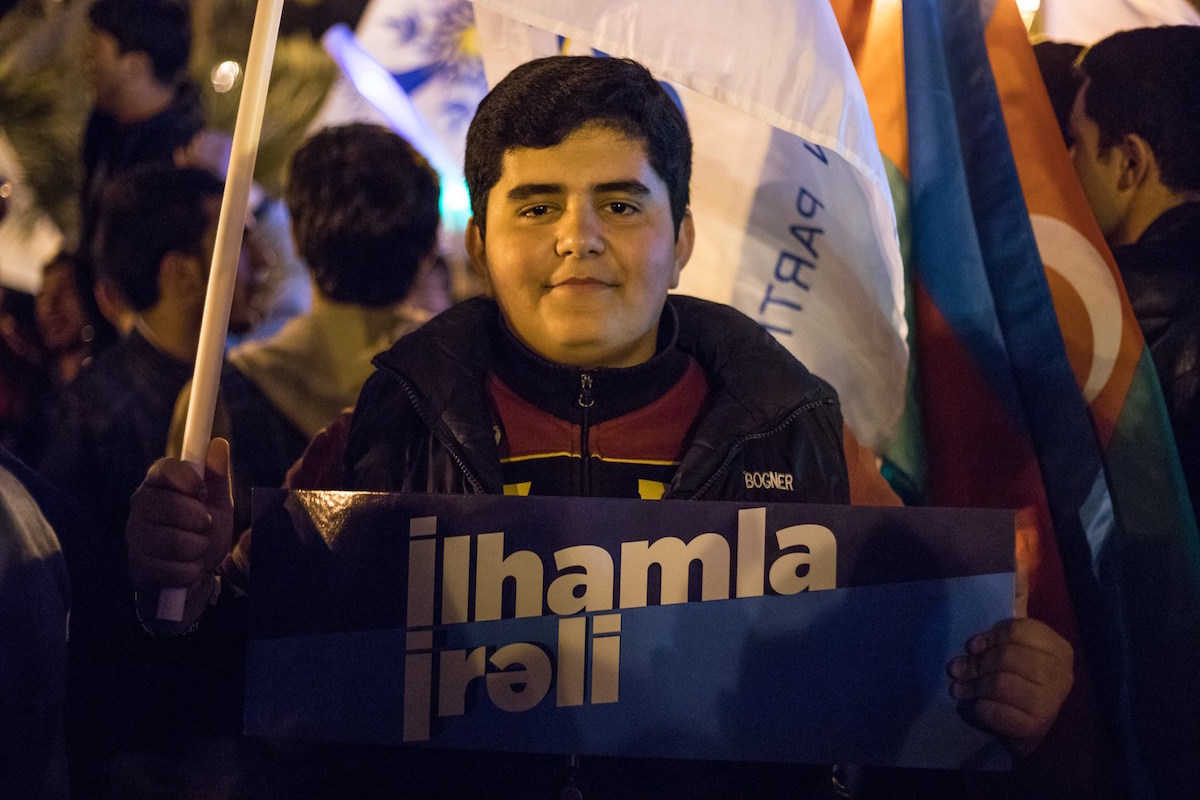 The Yeni Azerbaycan Party, together with the Automobile Federation of Azerbaijan, didn't wait for the final results of the elections: they organised a street car race in downtown Baku in order to celebrate Aliyev's victory.
The Trend News Agency reported that about 100 off-road vehicles took part in the event. They started from the Heydar Aliyev Centre and raced along the central streets, later returning to the starting line.
Seven candidates stood in the races:
Ilham Aliyev – Yeni Azerbaycan
Qudrat Hasanquliyev –  Whole Azerbaijan Popular Front Party
Araz Alizade – Social Democratic Party of Azerbaijan
Faraj Quliyev – National Revival Movement
Razi Nurullayev – Frontmen Initiative Group
Hafiz Hajiyev – Modern Musavat Party
Zahid Oruj – Independent
But the only real candidate who was really being considered was current president Ilham Aliyev.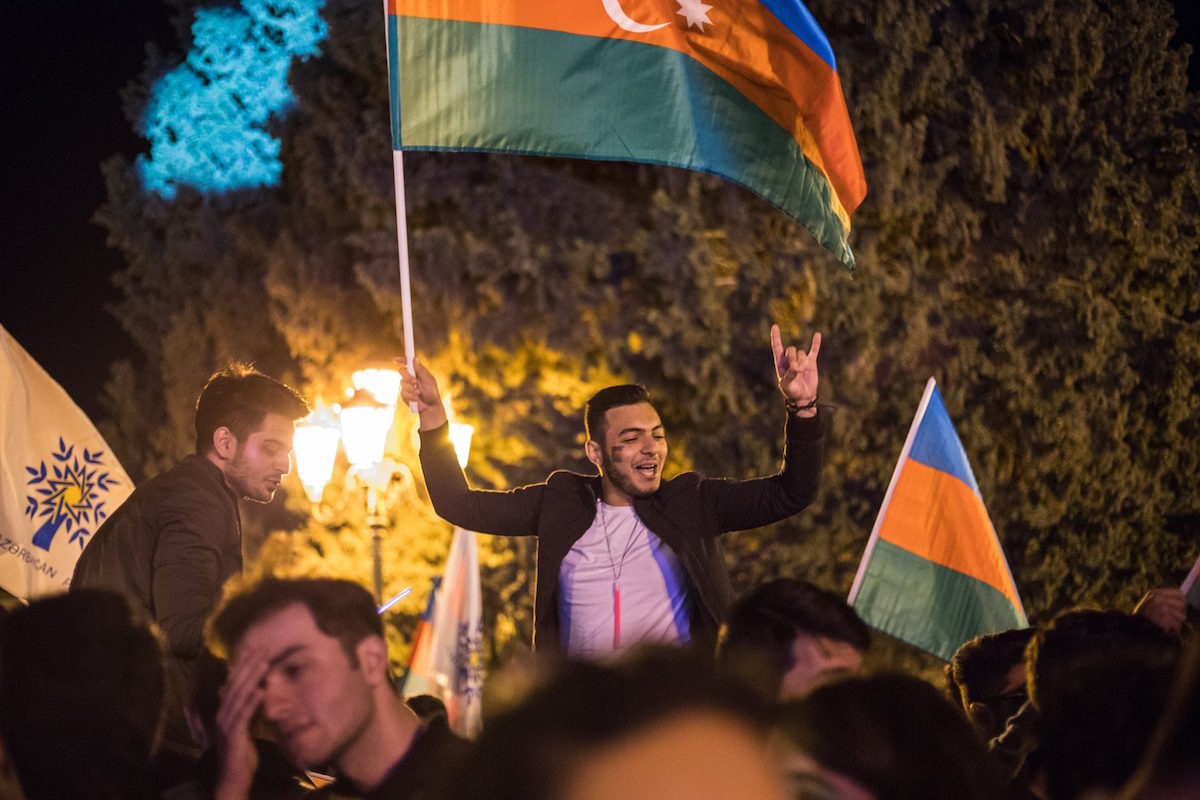 The American organisation Artur J. Finkelstein and Associates says Aliyev won 85.57 per cent of the vote, with none of the other candidates getting as much as even three per cent.
The French organisation Opinion Way, together with the Independent Center for Consultation and Assistance for Civil Society, also published exit-poll results, reporting that Aliyev got 86.53 per cent of the vote.
Violations and/or the absence thereof: preliminary data
The head of the Central Election Committee of Azerbaijan Mazahir Panahov stated that there were not complains about the voting procedures.
However, journalists claim otherwise.
Internet news outlet Meydan TV
reported
that at voting station No. 25 in the second Nizami voting district in Baku, a journalist was forcefully escorted off the premises despite having shown her accreditation.
Other journalists were also presented with obstacles while trying to report or photograph events during voting day, Meydan TV reports.
Regular elections were supposed to be held in Azerbaijan in October 2018. But on 5 February, a directive from Ilham Aliyev ordered the country to hold snap elections on 11 April.
After constitutional changes in 2016, the presidential term is now seven years (formerly five) and the president has the power to call for snap elections provided they be held no less than 60 days from the day of the order. There is no presidential term limit in Azerbaijan.
The National Council of Democratic Forces, Musavat Party and Azerbaijani Popular Front Party opposition parties boycotted the elections.