Will local Georgians get new Abkhaz passports?
A procedure of replacing old documents with the new ones will be launched in Abkhazia in 2016. This is a routine issue of document exchange for everyone. For everyone except Georgians residing in Gal and Tkuarchal districts.
The residents of Eastern Abkhazia, ethnic Georgians, who, having been granted Abkhaz passports, maintained the Georgian ones as well, have actually become the reason for passport replacement for the entire population. In summer 2015, Gal district administration conducted a survey among the population. According to the survey findings, 18 thousand Gal residents voluntarily admitted, they held Georgian citizenship.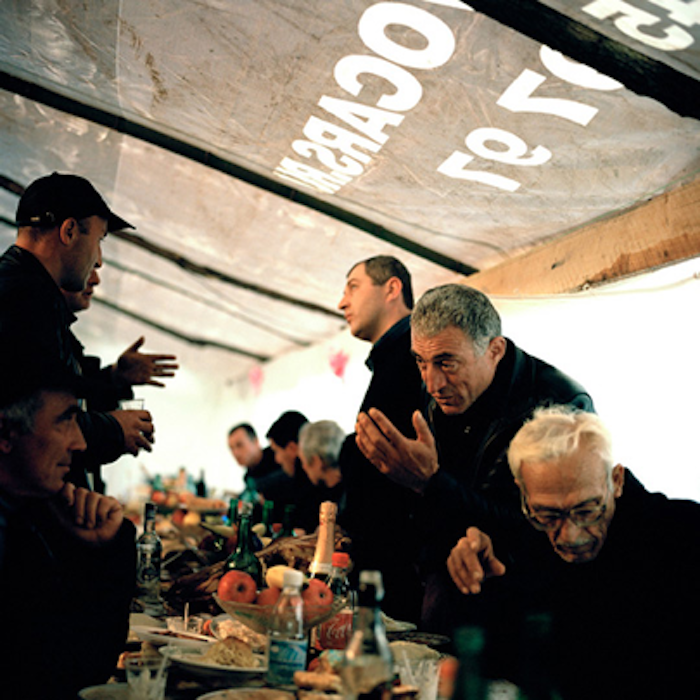 Market in Gal district center
Under the citizenship law, except for Russia, it is prohibited to hold dual citizenship, including with Georgia. In this regard, Abkhaz Prosecutor General's Office has already instituted criminal proceedings against Gal and Tkuarchal passport and visa service officers, who were engaged in issuance of Georgian passports to the Georgian population of Eastern Abkhazia in 2009-2014. Passport registration officers have been accused of illegal mass issuance of the civil national citizen's passports of Abkhazia to the Georgian citizens.
Issuance of passports in Gal district, predominantly populated by Georgians, began in 2009, during Sergei Bagapsh's presidency. It was decided then that before being granted Abkhaz passports, local Georgians (Samurzakans) should declare in writing that were not the citizens of Georgia.
However, it was obvious from the very beginning that the aforesaid procedure was just a formality. Because of unsolved Georgian-Abkhaz conflict, there are no official contacts between Tbilisi and Sukhum. Thus, it is simply impossible to check, who has really renounced Georgian citizenship, and who has not.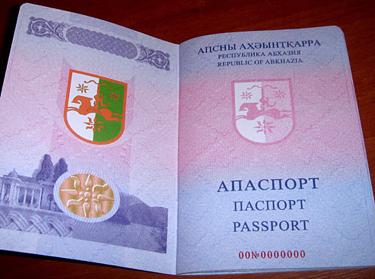 This is a loophole that the passport office officials used. Today, the passport and visa service officers are facing charges for turning a blind eye to all doubts and issuing passports to Gali district residents for a bribe in the amount of RUB 10-30 thousand [$150 – $400].
However, not only the low-rank officials transgressed in passport matters. Seeking to get more votes in elections, the central authorities also turned a blind eye on this process. Gal population, as a rule, vote for the incumbent government and leaving guaranteed electorate without Abkhaz passports was disadvantageous for the authorities.
Opposition was the only 'stakeholder', to which such situation was unfavorable. It regularly raised the 'passport' issue, opposing the authorities. It was the passport theme that helped then-key oppositionist, Raul Khajinba, to smoothly undermine Alexander Ankvab's presidency.
In April 2014, the oppositionist MPs' initiated parliamentary commission for inquiry into the passport issuance situation revealed numerous violations of the legislation in effect, that were completely ignored by President Ankvab. A month later, opposition supporters organized a mass rally in Sukhum, forcing Ankvab to resign.
It was then, that Abkhaz citizenship under the passports, issued to ethnic Georgians in three regions of Abkhazia – Gal, Ochamchira and Tkuarchal, was canceled. 27 thousand passports fell under the 'embargo'.
At present, these documents are valid only as ordinary ID passports. Though, the only thing that Gali residents are deprived of under a new status, is the right to vote in parliamentary and presidential elections.
In early 2015, Sukhum Center for Humanitarian Programmes (CHP) published the results of a major study on this issue. The CHP report notes that 'public and political debates over the status of residents of the eastern regions of Abkhazia were often harsh and unconstructive. These discussions did not reflect the opinion of the residents of eastern regions themselves. Both, the discussions and the subsequent steps towards withdrawal of passports caused panic among the residents of Georgian nationality.'
The CHP provided, inter alia, the following recommendations (published in abridged form, full Russian version available here).
– It is necessary, in shortest term possible, to elaborate a provision on the residence permit and provide the residents of Eastern Abkhazia with the right to choose between citizenship and residence permits based on requirements of the legislation of Abkhazia.
– It is necessary to hold formal and informal meetings and discussions between the representatives of the public, political parties, MPs and residents of the eastern regions in order to relax tension and create an atmosphere of greater trust and mutual understanding.
– It is necessary to step up measures to integrate the inhabitants of the eastern regions in Abkhaz society through economic development of the area, through the education system, teaching Abkhaz language; through the involvement of residents of the eastern districts in the nationwide Abkhaz activities; through creating conditions for adequate healthcare services, etc.
Abkhaz expert community tends to believe that not more than five thousand people out of 27 thousand Gal residents will be able to maintain Abkhaz citizenship after replacement of passports.
Gal district – an administrative entity in Abkhazia. According to the 2011 census, 98.21 percent of the population are Georgians/Megrelians. It is located in the direct proximity to the Ingur River (Inguri in Georgian version), which is considered a separation line in the Abkhaz-Georgian conflict. Abkhazia's most important power enterprise – Ingur hydro-power plant (HPP) is located in Gal district.
The opinions expressed in the article convey the author's terminology and views and do not necessarily reflect the position of the editorial staff