Why is Moscow offering passports to residents of eastern Ukraine?
About three million residents of the Donbass [ed. Eastern Ukraine, where for several years there has been an armed confrontation around the self-proclaimed Luhansk and Donetsk Republics] can now receive Russian citizenship within just three months from the date of applying.
Passport issuing offices will be issued at numerous points in the Donbass.
What has motivated Moscow to take this step, and how has Kyiv reacted?
• Crimea: propaganda vs. reality?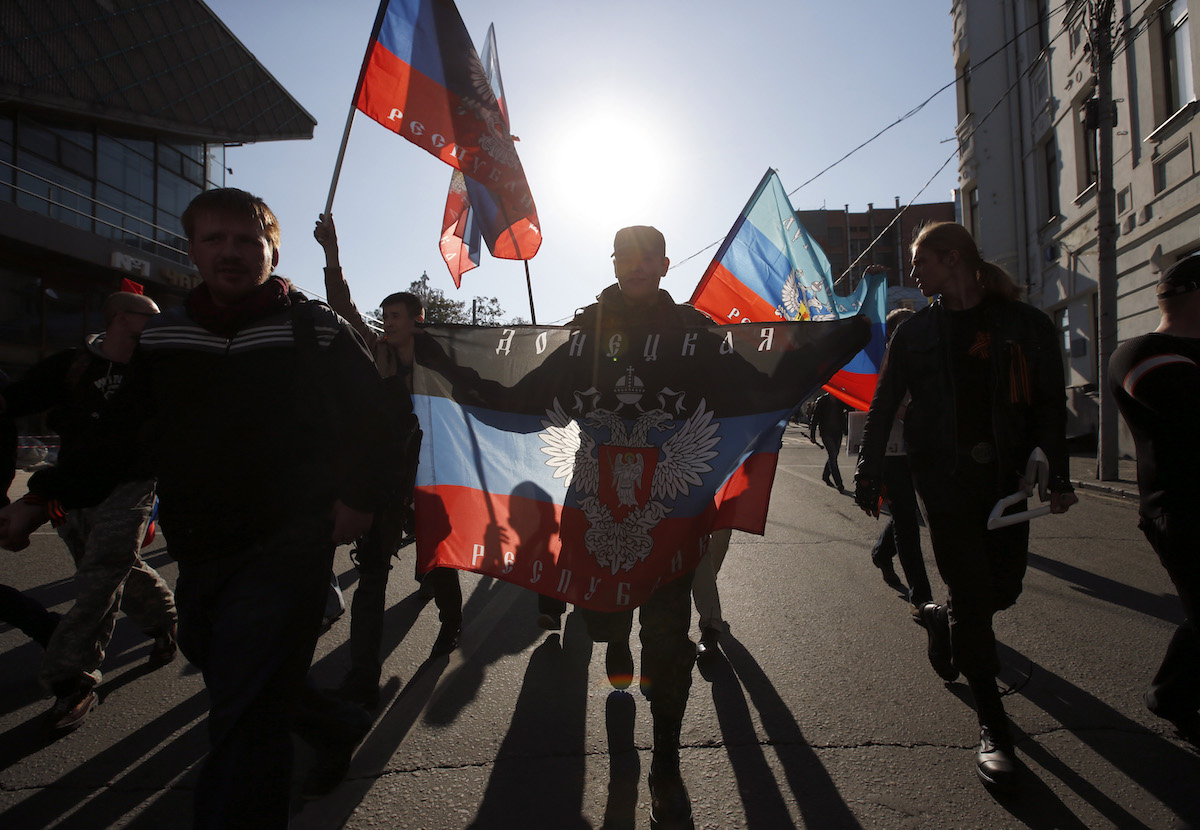 Russia's arguments
The Russian authorities claim that they are guided by humanitarian considerations.
Now about 500,000 people living on this territory receive a Ukrainian pension, but to do so they have to cross the border with Ukraine once every two months.
• The rest – tens of thousands of people – do not receive any pensions or benefits
• Ukraine: dying in lines waiting for pension payouts on the front
Ukraine's response
In Ukraine, the prevailing view is that facilitating the procedure for obtaining Russian citizenship is another step towards the occupation of the Donbass.
The presence of a large number of holders of Russian passports gives Russia an excuse to use military force in case of need – to supposedly protect its citizens.
Presidents face off
Russian President Vladimir Putin, explaining his decision, said that the step is not directed against the president-elect of Ukraine, Volodymyr Zelensky, with whom he is ready to discuss ways to resolve the conflict in the Donbas.
Zelensky responded that the distribution of Russian passports to Ukrainian citizens was in no way helpful, and he was ready for negotiations.
But, Zelensky added, it should be clearly understood: a full settlement of relations between the two countries is possible only after Russia's withdrawal from the Donbass and the Crimea.
• What will and won't president-elect Volodymyr Zelensky do for Ukraine?
Authoritative Russian economist Yevgeny Gontmakher says that, according to his estimates, the simplified procedure for granting Russian citizenship to residents of the Donbass could cost the Russian budget about $150 million.