Who is the half-Jamaican participant of the Tbilisi protests?
Rallies in Tbilisi have gone on for more than 20 days in front of the Georgian parliament, where protestors are demanding the resignation of Internal Minister Giorgi Gakharia.
The organizers call the demonstrations "anti-occupation rallies", as they followed the arrival of Russian MP Sergey Gavrilov in Georgia. 
When special forces dispersed the rallies on June 20 using force, the main demand of the rally became the resignation of the interior minister.
During this time, more than a hundred people have spoken at the rally. Among them was Luka.
This video in which a dark-skinned boy speaks about the Russian occupation in pure Georgian has been watched by thousands of people.
"მე მქვია ლუკა…ნახევრად იამაიკელი ვარ და ნახევრად მეგრელი. 7 წელი ვიცხოვრე ლონდონში და მოქალაქეც ვარ, მიუხედავად ამისა, რაც არ უნდა მოხდეს არ მინდა სხვაგან ცხოვრება… დრამატულად რომ ვთქვათ, მინდა აქ გავატაროთ ბოლო წუთები", – აქცია #სირცხვილიას ერთ-ერთი მონაწილე.

Posted by NEWS.On.ge on პარასკევი, 05 ივლისი, 2019
Luka said from the podium of the rally that he was born in London and is a citizen of Finland:
"But whatever happens, I want to stay here in my country, Georgia," he said.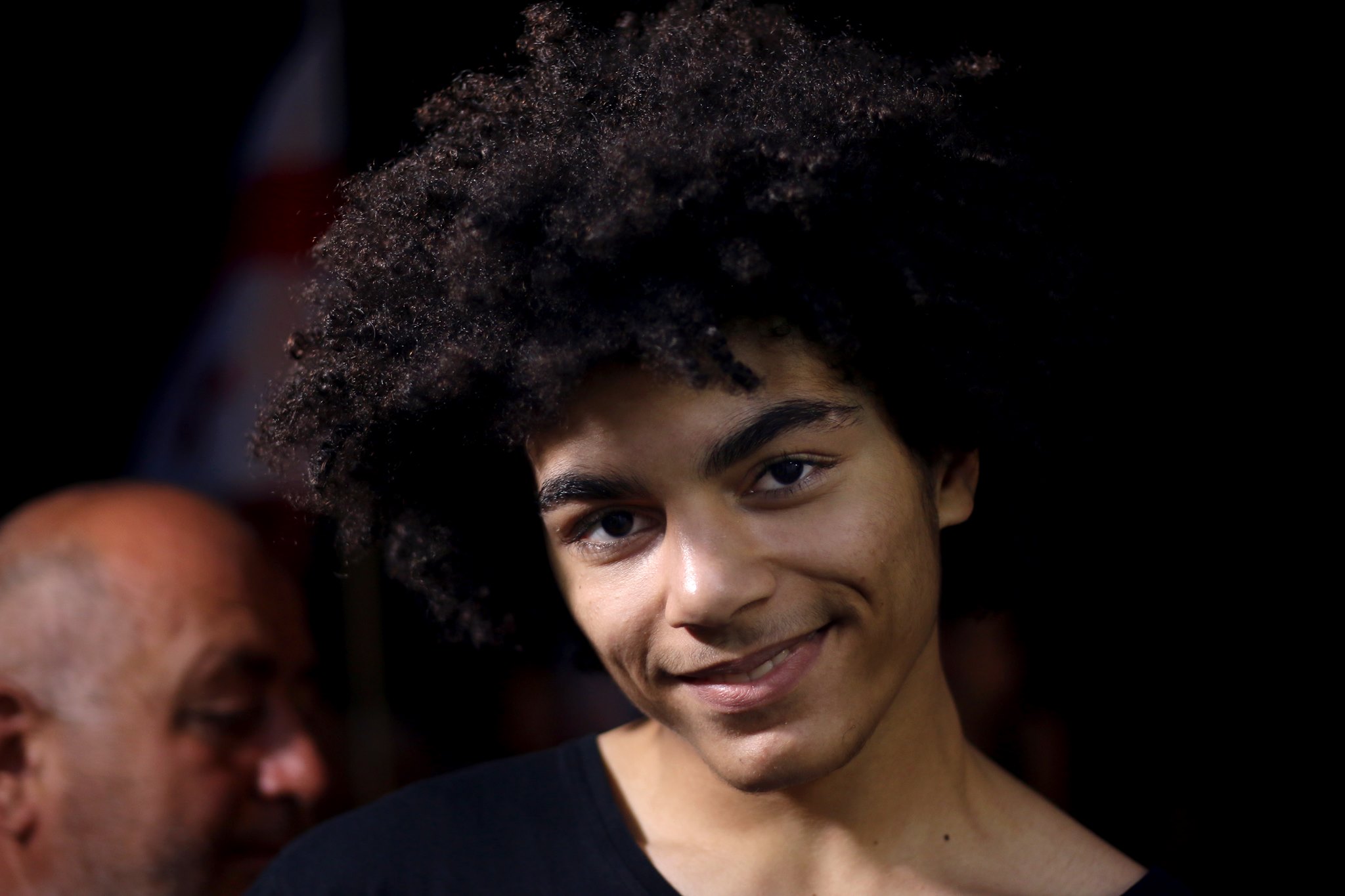 This is Luka with his grandfather – his main fan.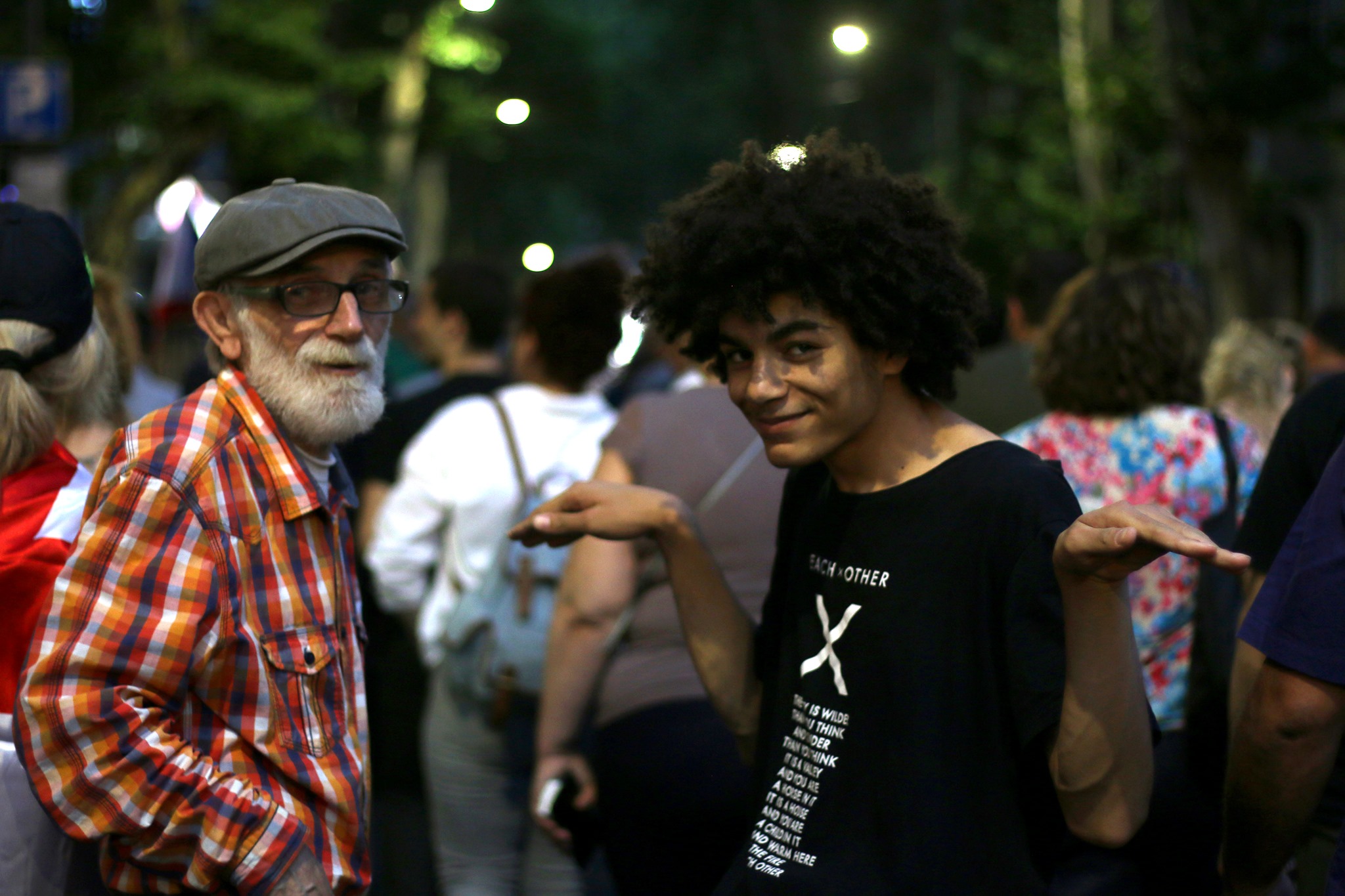 Luka is 14 years old. He wrote the text of the speech himself. First he typed it in on his mobile phone, and then gave it to his grandfather to look at. 
"Nobody interfered in his text, it was what he wanted to say and the form was his too. I told him that the only thing is to not be nervous. You will have a large audience and do not worry", Luka's grandfather said.
Turning from the podium to the crowd, Luka was calm. Among the participants was his grandfather, who said that in those moments he was smiling with pride.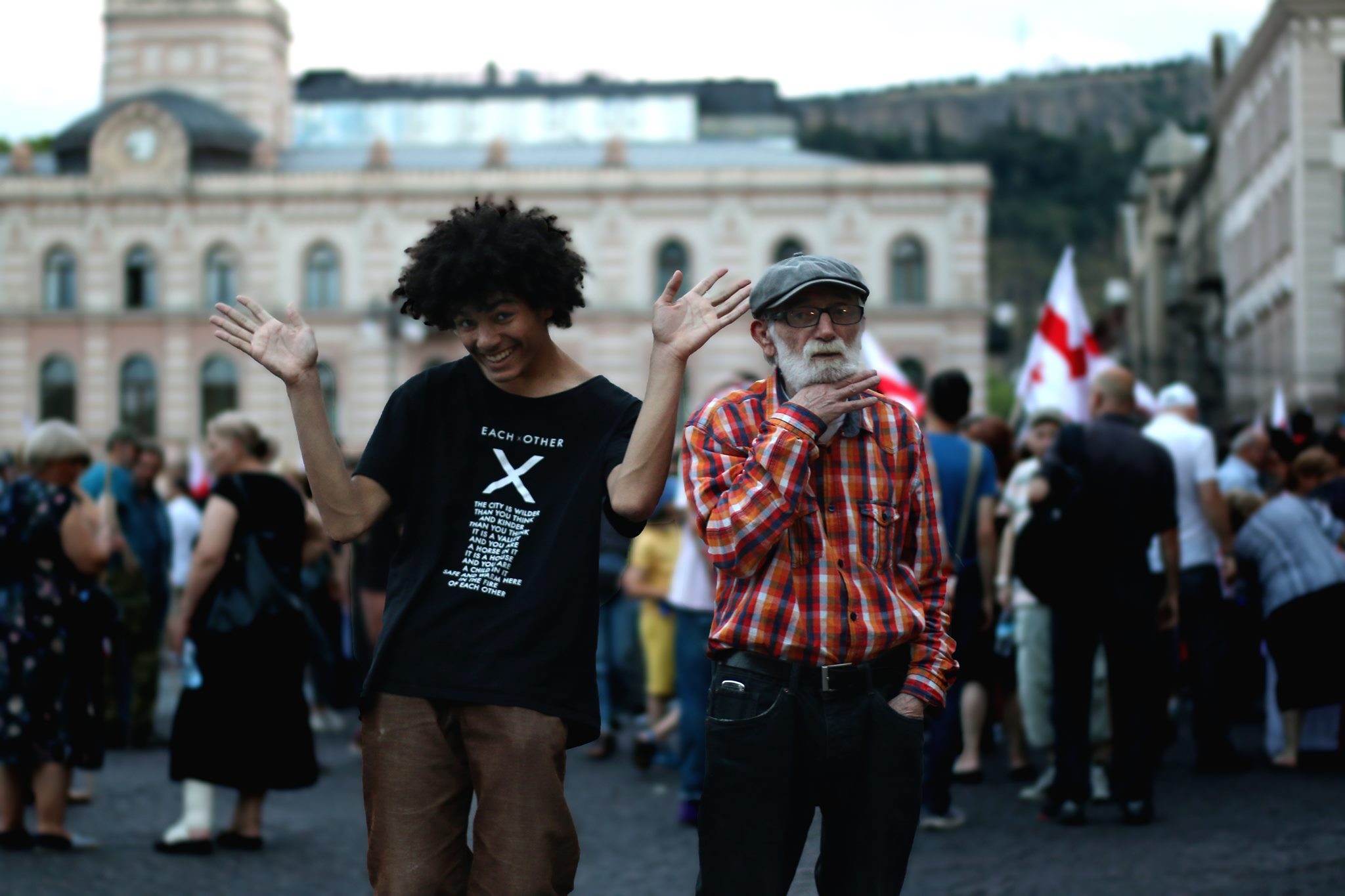 Luka's mother is a resident of London, originally from Jamaica. His father is Georgian.
Until he was eight, he lived in London. He would come to Georgia only in the summers, He was very fond of his grandmother and grandfather, the local atmosphere and the Tbilisi TV tower.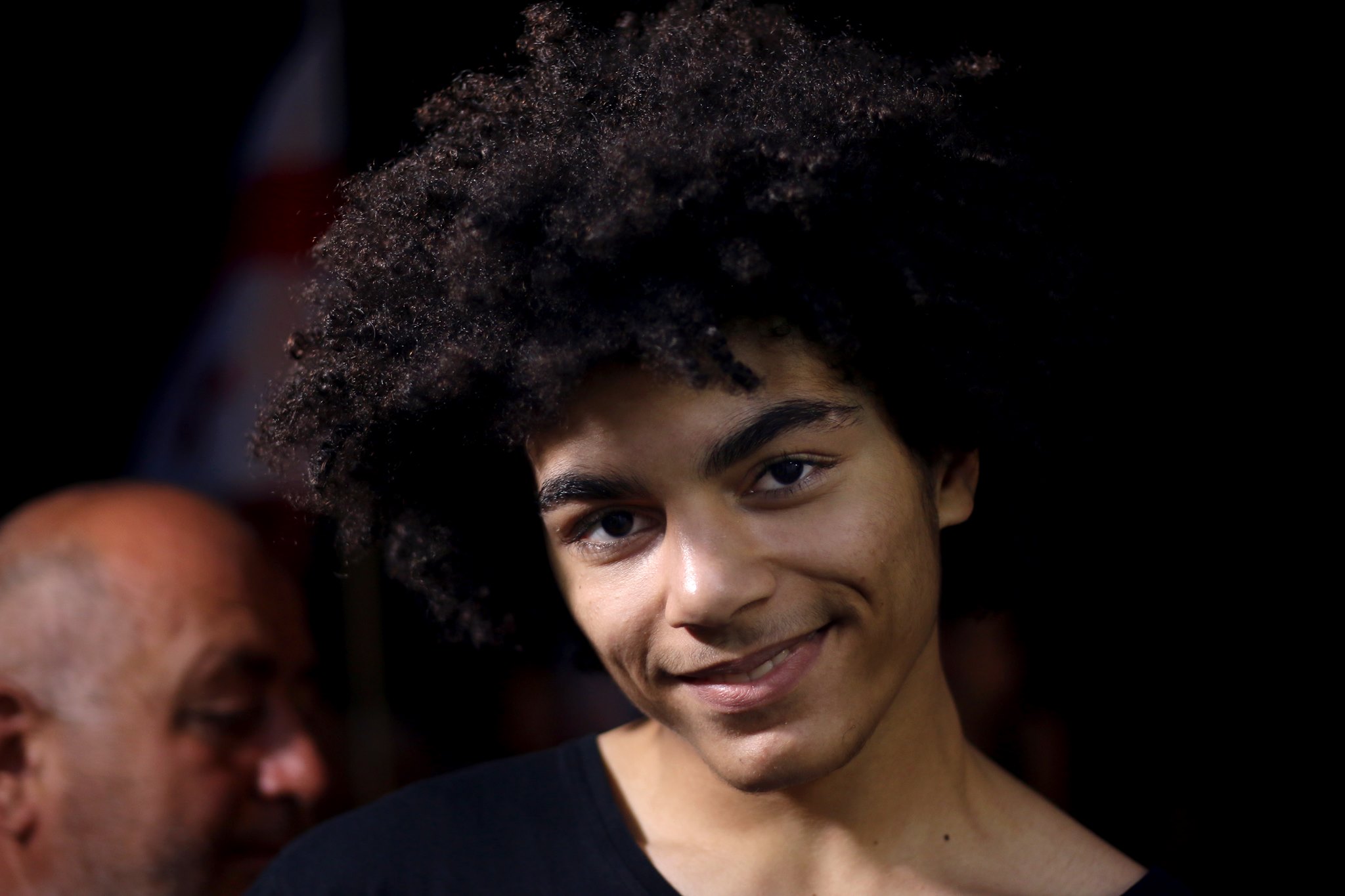 It was at his request that the family moved to Tbilisi.
The first word he learned in Georgian was "tower". Today, Luka speaks Georgian quite well.
He is still studying at school, but he is already avidly following Georgian political developments.
"In Georgia, the reincarnation period has arrived, as it were, when it should move away from Russia and become truly independent," says Luka.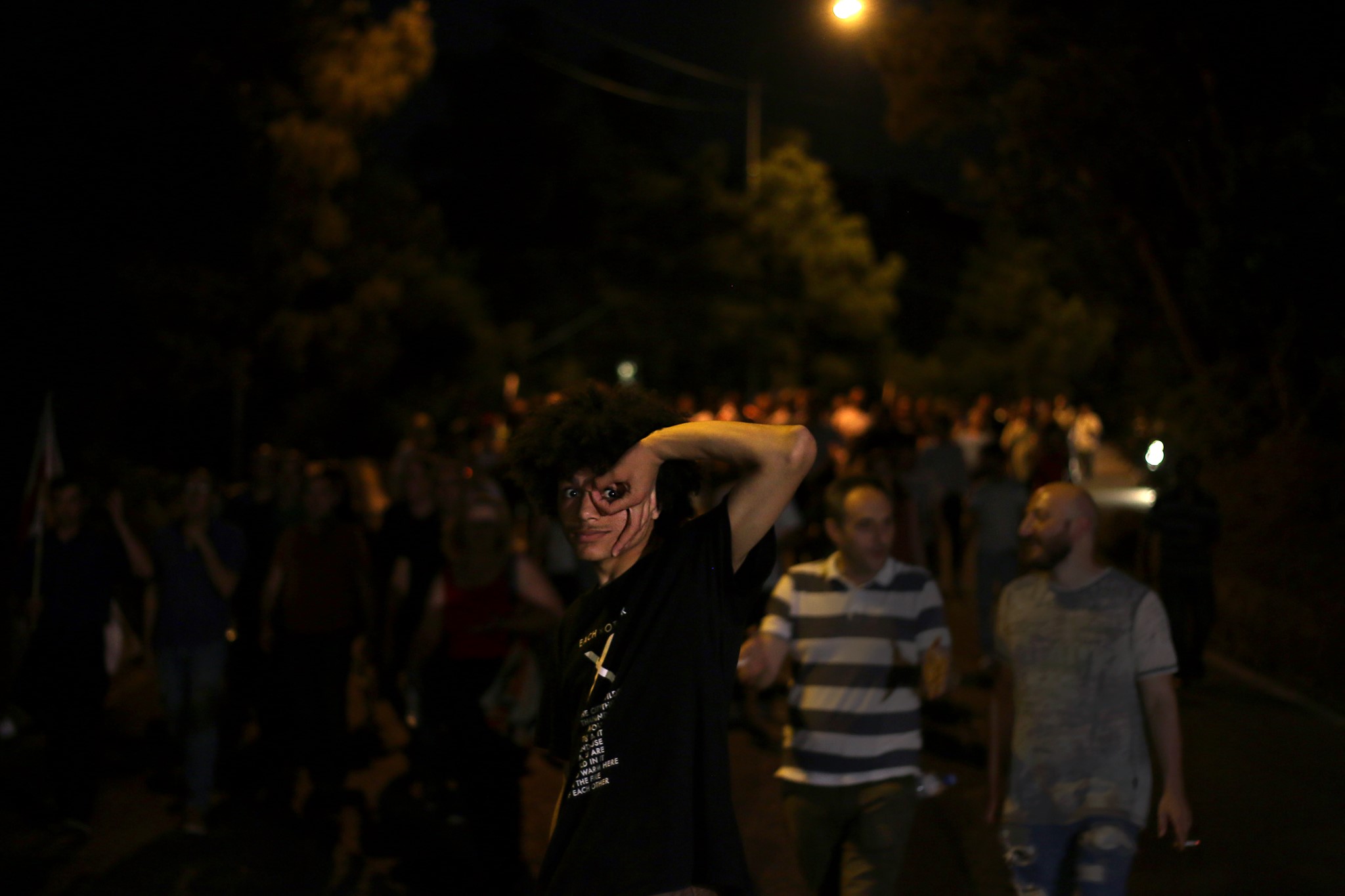 "It's very good in Georgia, I want to be here, and I am glad that I hope and know that soon it will be even better here. Because this protest is just for this purpose", says Luca.
* This text was published by Images of Diversity, the Institute of Tolerance and Diversity (TDI). You can see the full version

here