Well-known Chechen rights advocate to be released from jail before term expiration
Famous Chechen human rights activist, Oyub Titiev, will be released early – within 10 days, a Chechen court has ruled.
The struggle of journalists and activists for the head of the Chechen branch of the human rights centre Memorial Titiev began following arrest in March 2019.  He was accused of drug possession and sentenced to four years in prison.
•Frightened parents renounce their children while Chechen authorities persecute human rights advocates, LGBTI individuals and teenagers
On June 9, a court ruled that "there is no reason to serve the entire term."
Lawyer Pyotr Zaikin told Novaya Gazeta that the court's decision will enter into force in 10 days, thus the human rights activist will be released on June 21.
Read more about the details of this case.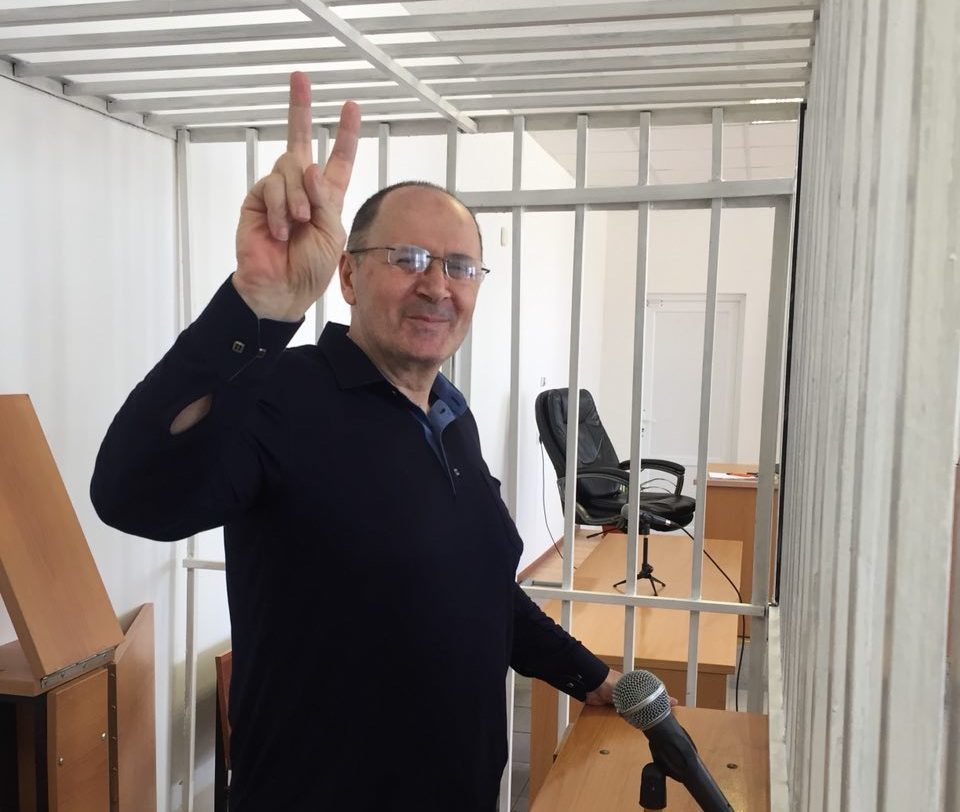 Even the head of Chechnya, Ramzan Kadyrov, welcomed the release of the human rights defender from prison.
"Punishment should serve as a tool for correcting and returning a person to freedom … and not to turn him into a repeat offender.  If the court [ruled] to release Titiev ahead of schedule, I am sure that all circumstances have been studied and an objective decision has been made", he wrote on social media.
What needed 'correcting?'
Oyub Titiev was detained on January 9, 2018 in Chechnya, when he was going to an appointment with a dentist.  Police officers allegedly found a package with 200 grams of marijuana in his car. Titiev denied the charges against him.
In March 2019, the court sentenced Oyub Titiyev to four years in prison on charges of drug possession.
In his final address to the court, Titiev stated that he was innocent and that the criminal prosecution against him was connected with his human rights advocacy work.
The defense insists that the drugs were planted on him, and the case against him was fabricated for political reasons in order to stop Memorial's investigative and human rights activities.
Well-known Russian and international leaders have repeatedly spoken out in defense of Titiev, and the European Parliament and the US Department of State have demanded a stop to his criminal prosecution.
Human rights organizations Amnesty International, Memorial and Humans Rights Watch recognized Titiev as a political prisoner.