Video and photos: Levsha, South Ossetia's Jack-of-all-trades
His name is Nikolai Khubayev, but everybody calls him Levsha [Russian for "left-hander"]. He spends his days in his workshop in the town of Tskhinval, making or mending shoes, repairing musical instruments, or cutting keys. He's left-handed – hence his nickname, given to him by his friends back when he was still a young boy, and the name of his workshop.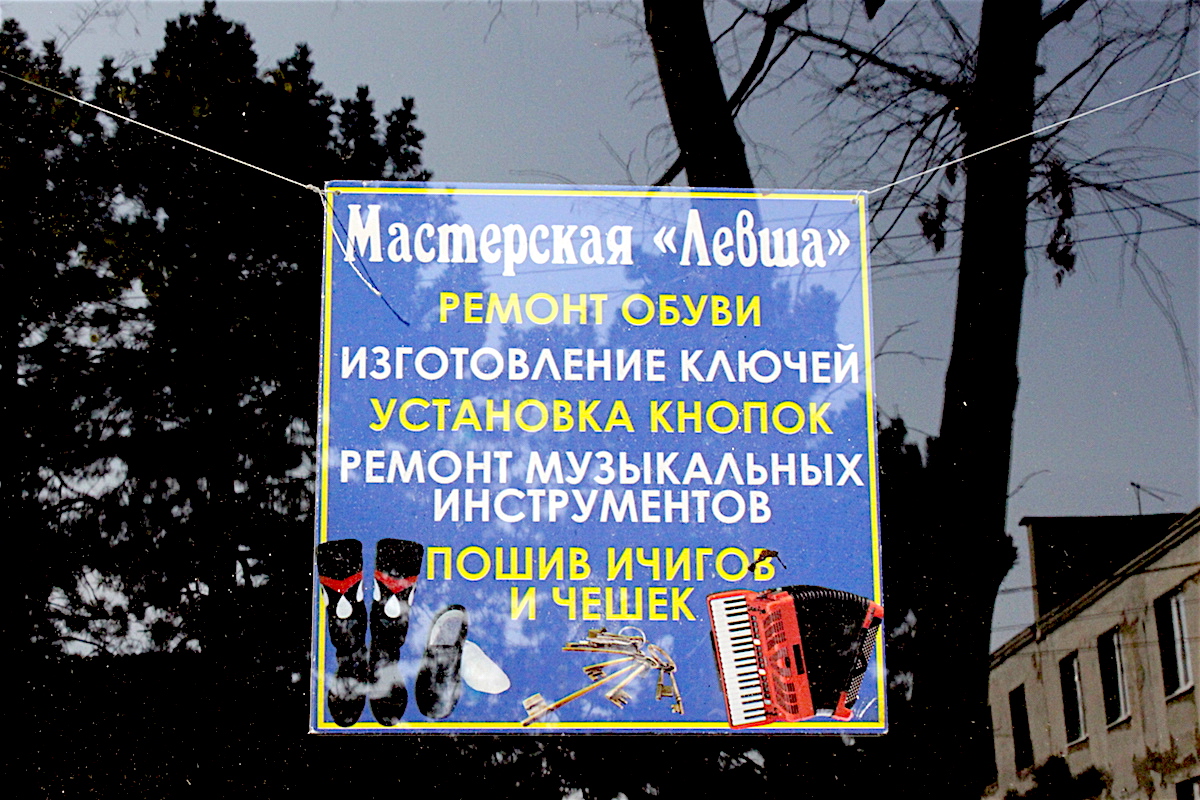 Levsha is 68 now. He was born and still lives in Khetagurovo, a village in the Tskhinval region. Proudly, he says he grew up as part of a big peasant family.
The village is not far from the town, and getting there is no big problem, especially so because there's often one neighbour or another who is happy to give him a lift to his studio in Tskhinval.
Levsha's father had a soft spot for accordions – he was an avid accordion listener, but he never learnt to play one himself. Levsha inherited the passion, but he took it further than his father had ever done – he learnt to play the instrument. He'd turned thirty by the time he did, though.
Around the same time, he decided to learn to repair musical instruments. He left for Russia and spent a year working at a musical instruments factory in the city of Tula. Once back home, he set about diversifying his business.
Today, he imports what stuff he needs for making and repairing shoes from the city of Goryachevodsk in the North Caucasus – it's cheaper there than at home. Several years ago, he scooped up a handful of old accordions in Vladikavkaz [North Ossetia] and has used them for spare parts.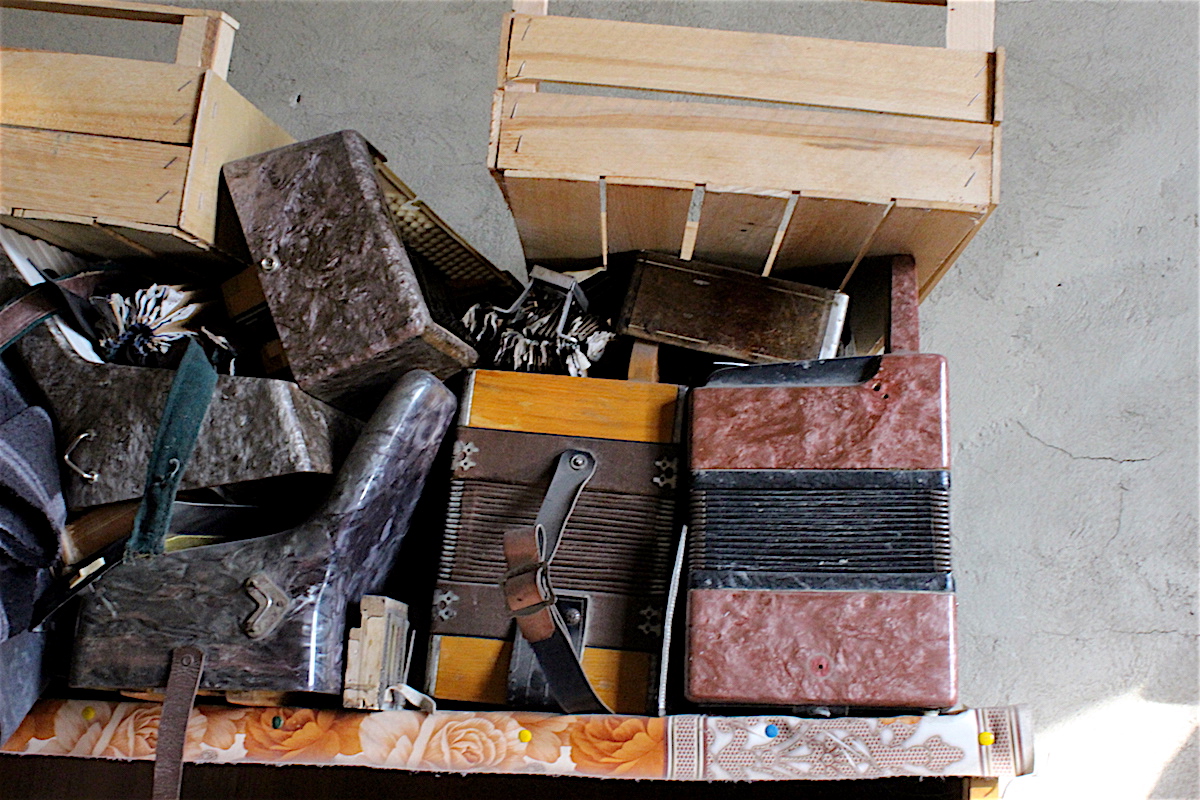 Levsha has three children, who are now all grown-ups with a life and kids of their own. His two grandchildren are good dancers.
Levsha has never stopped improving himself: at 45 years old, he learnt to play the balalaika; at 50, he got the hang of the panpipe; and at 60, he started playing the harmonica.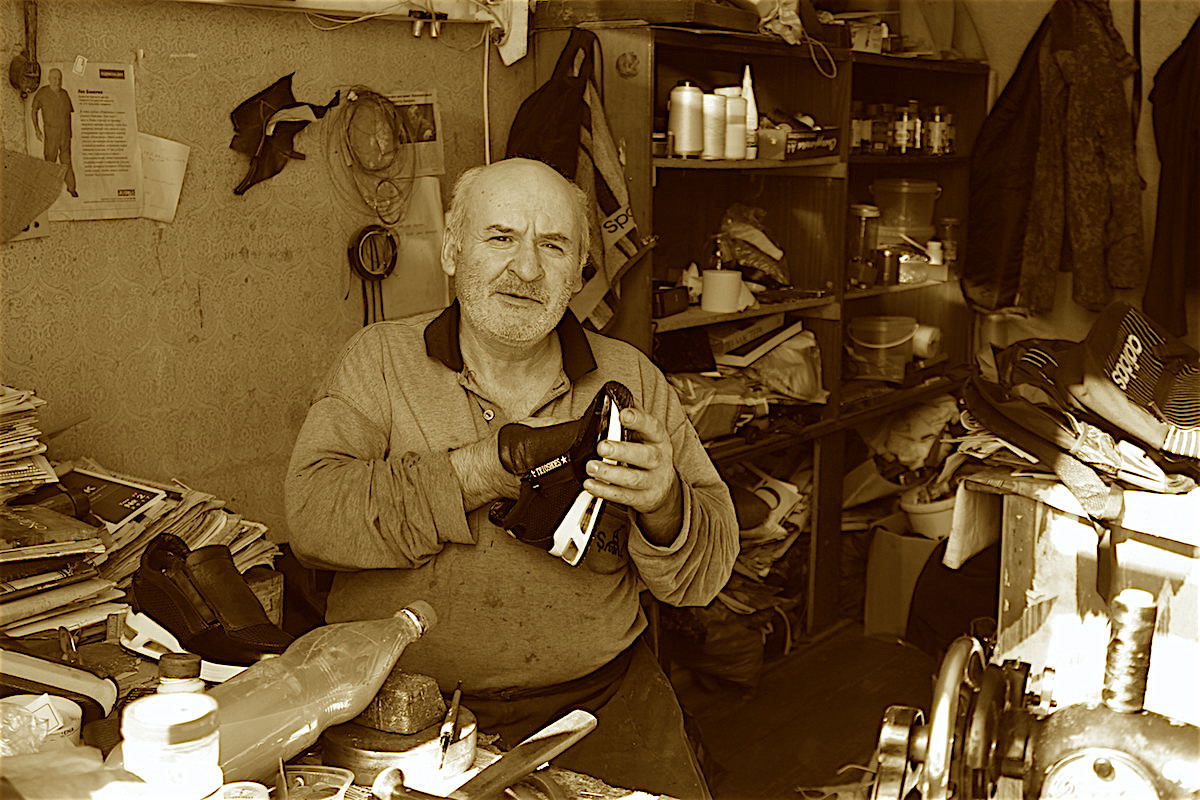 Toponyms and terminology used in the article, and views, opinions and strategies expressed in it do not necessarily reflect the views and opinions of JAMnews or any employees thereof. JAMnews reserves the right to delete comments it considers to be offensive, inflammatory, threatening, or otherwise unacceptable