Ukrainian girl who came to Georgia for a few days and stayed forever. Blog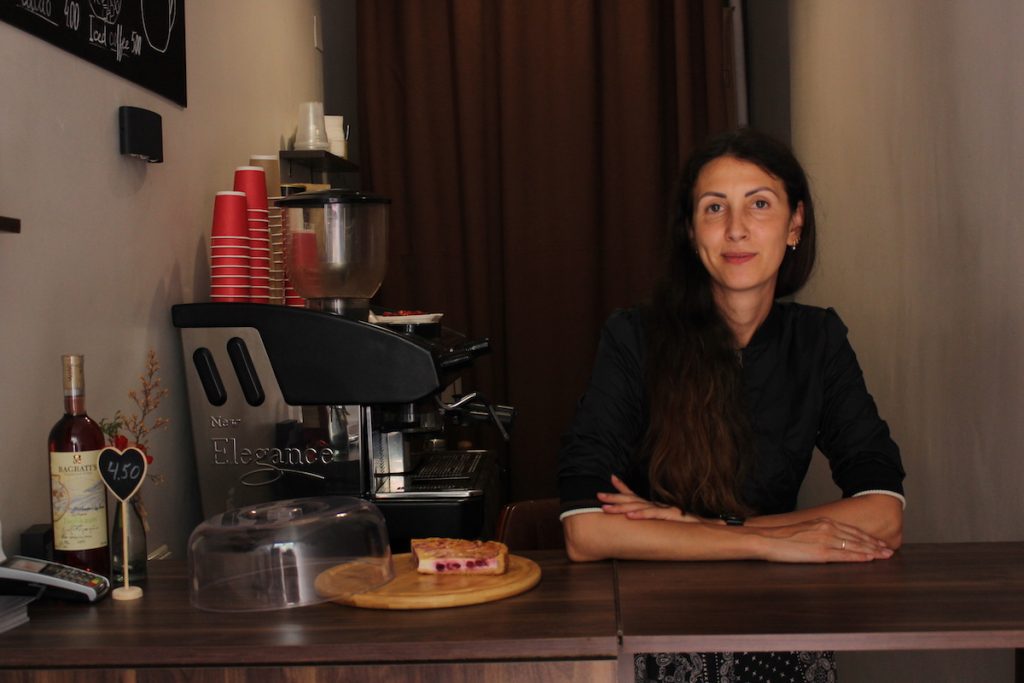 Ukrainian girl who came to Georgia as a tourist and never left
For the first time in Batumi, I found myself walking on the promenade almost alone. The rainy weather of the past days ousted people from the streets into the comfort of their sometimes more, sometimes less expensive hotels. For me, a small cafeteria became a shelter to escape the rain. The blackboard at the entrance introduces the place as "Kava ginda"- meaning "do you want a coffee?" in Georgian. And I do.
The place is really tiny, but the big smile on the face of the woman welcoming me makes it feel cozy. I order a cappuccino "to stay" and as the place is too tiny to sit there in silence while whipping the milk, Maryna starts telling me her story.
"My name is Marina Ponomarchuk I come from Ukraine and I am 35 years old. Four years ago, I came to Georgia to travel and I never left. I´ve met a man in Batumi and after four days of courtship, he proposed to me for the first time. Of course, I said no! But after one year, when he kept proposing every now and then, I said yes and I´ve never regretted it. Today, we have two sons, Niko and Ilia, and I run a small cafeteria Kava Ginda on Zurab Gorgiladze Street in Batumi.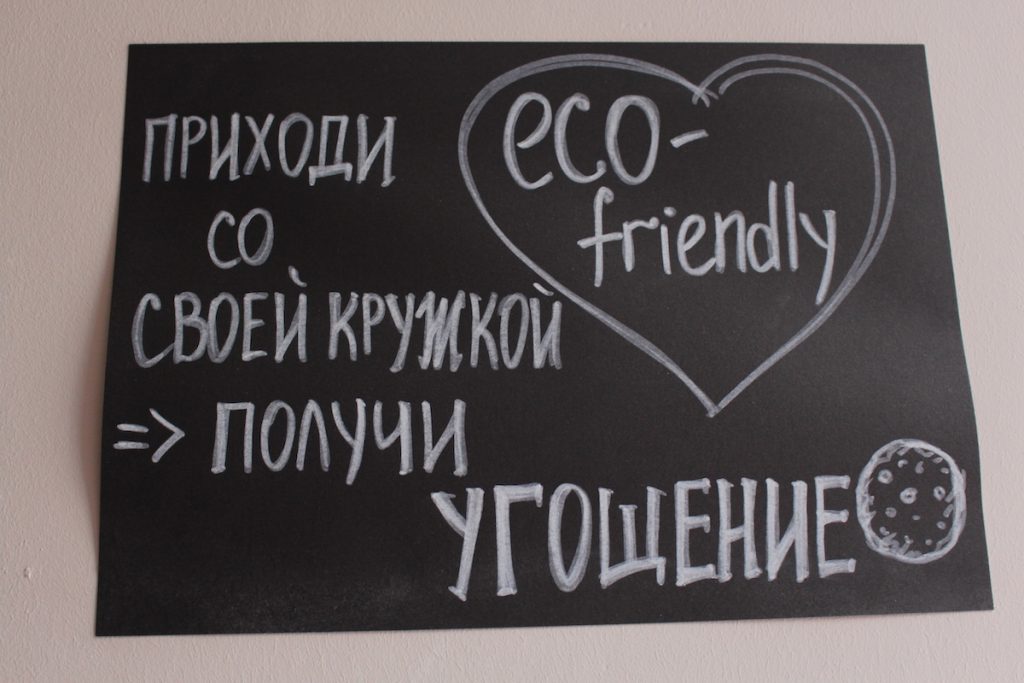 Owning a cafeteria has always been my dream. So far, I could only afford a small one, which I have now, but I hope that soon I will get enough regular customers to find a bigger and nicer place. This one, I´ve opened only four months ago and so far it works great. We are one of the best places for gourmet coffee in Batumi. I prepare the Italian Goriziana Coffee. My favorite type of coffee is cappuccino, with lots of milk and milk foam, but I can prepare coffee in nine ways, including latte, liquor coffee, macchiato and vanilla route.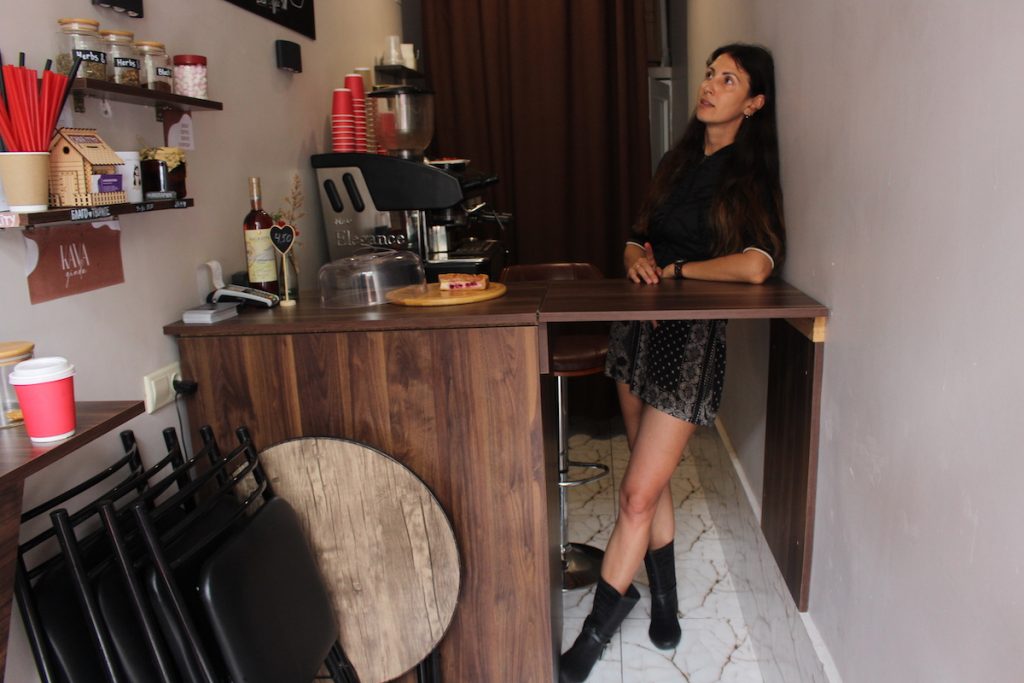 With my cafeteria, I also try to do good things. We are eco-friendly because we offer vegan milk options and we also support the dog and cat Batumi charity, which sterilizes stray animals. We sell the cups and the proceeds go to this place, where they do the sterilization and the aftercare. One of the girls I employ here is volunteering for them. After the sterilization, she takes the dogs home for two weeks to take care of them. I would also love to take one, but so far, two kids in a house are enough.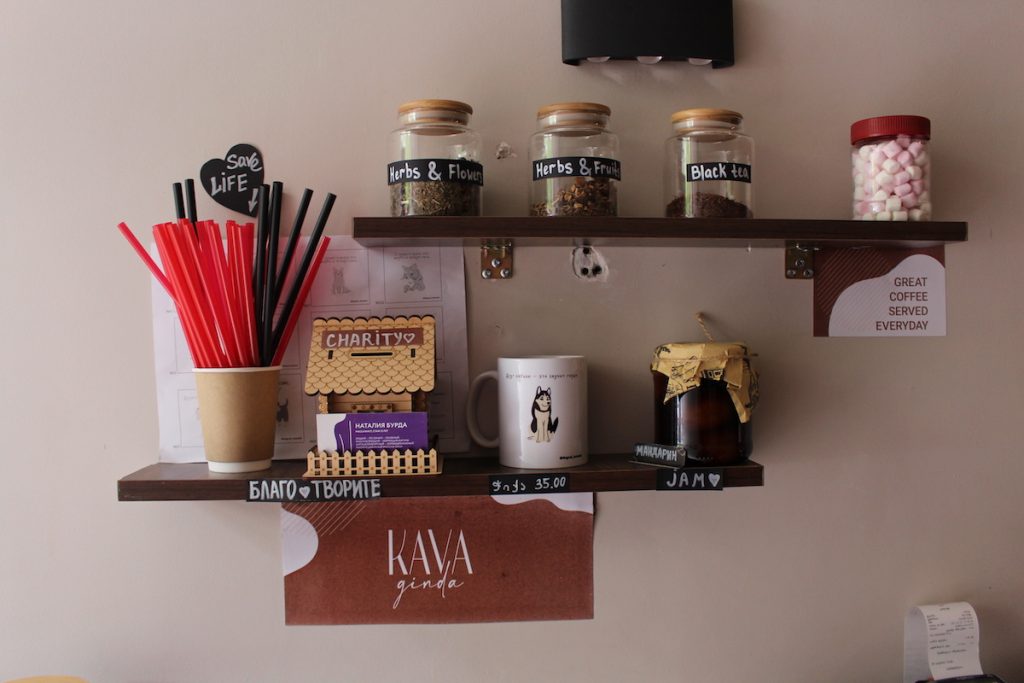 I really enjoy living in Georgia, because life here is very relaxed. My sister lives in New York and life there is very busy. We would like to live all together, my family, the family of my sister and also my parents, who are based in Ukraine now. My parents would like it here better because they need to rest, but on the other hand, the salaries in New York are much better, so maybe we could find some compromise, working in New York and having holidays in Georgia.
As a Ukrainian, I feel good in Georgia. In Batumi, there is a big community of Slavic girls – we even have a group on Telegram called Russian girls, where we share our ideas and where we can ask for any kind of help. There are more than six thousand girls based in Batumi. Then, there are also separate groups for mothers in Batumi. Of course, I don´t know all of them, but if I need anything, I know they will help me.
Some girls from this group also offer English clubs for anyone interested. They meet and discuss some topics in English. I really want to come, but I have never managed so far. With two kids and starting a business, I don´t have the time. My children speak only Russian as it´s also the language I speak with my husband. But in the future, I want them to go to Georgian school to learn the language".