Tomatoes unwilling to go to Paris
Musa, farmer-experimentalist
Famer Musa Abbasov lives in Algeti village, that is 10-minute drive from Marneuli district center. His life has significantly changed over the last three years – more work is to be done. Earlier, he, alike all his neighbors, cultivated tomatoes in his vegetable garden and sold them in Marneuli. Last year he decided to do a real business.
Musa was one of the first farmers in Georgia, who took agro-credit and became part of the new state-run Preferential Agro-Credit Program. It could be said that Musa became a volunteer "guinea pig in the state experiment, which envisaged allocation of cheap credits to villagers and making agriculture a profitable and prosperous branch.
Many farmers, who would also like to do it, say it is too troublesome to enlarge their economies and trade on the entire territory of Georgia and beyond its borders; it requires different kind of knowledge, greater efforts and financial investments.
Ilia Kvitashvili, Deputy Minister of Agriculture, has recently publicly admitted that "Georgian agriculture is characterized by a low labor capacity and restricted access to technologies and finances. As a result, there is high rate of poverty in the rural areas..
The Preferential Agro-Credit Program was developed to make progress and lead the agriculture to a civilized level.
That's exactly how the program worked in Musa Abbasov's case. He took the money, built three large greenhouses on 1 thousand hectare area and started growing cucumbers and eggplants alongside with tomatoes. Besides, he provided jobs to 8 fellow villagers. When the harvesting period starts, he hires some more workmen.
"There had been no jobs in our village before the greenhouses were opened. Now we have permanent job and wages are given in time, says Seimur Rakhimli, one of the workmen, whom Musa has hired to work in the greenhouse.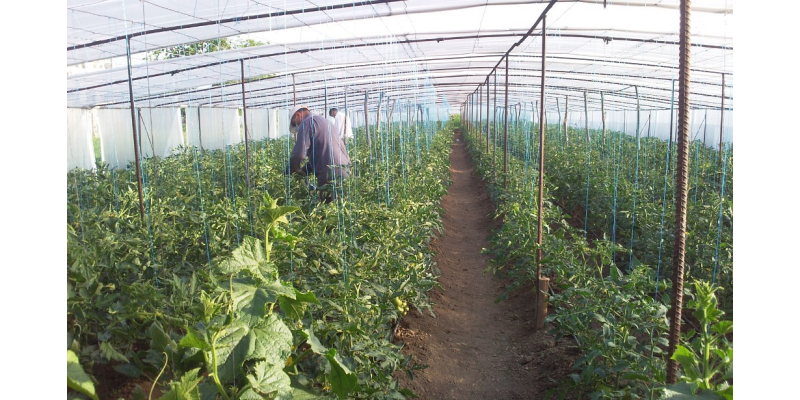 The geography of Musa's products sale has considerably expanded. Of course, he has not reached Paris and London yet, but he actively trades not only in Marneuli, but in Tbilisi as well. "If it had not been for this program, I wouldn't have achieved all that, says Musa.
However, if one thinks, this is a story about Georgian agriculture successfully approaching the European market – he/she is wrong. Just a few farmers benefited from the preferential agro-credits during the past three years. The reasons differ. For example, farmers in remote villages have not heard about such possibility at all.
Just a simple example. It should be noted that approximately five thousand people, mainly Azeris, are residing in Algeti village, where Musa does his farm business. The majority of the population is engaged in agriculture, they grow grapes, pepper, melons, tomatoes, cucumbers, eggplants, cabbage, grain crops, and tobacco. You can see greenhouses in almost all yards and their owners sell vegetables and fruits at Marneuli markets or from the vehicle on the roadsides.
The conversation with locals revealed that Musa Abbasov was the only person in the village, who had taken a credit. Some people think it is too risky, others are unaware of the program.
What is the Preferential Agro-Credit Program
The program was launched in 2013 with the co-funding of eight private banks. The program, in general, envisages three proposals:
1. Interest-free six-month loan amounting to up to GEL5 thousand
2. GEL5,000 -100,000 loan under 8% interest rate for the period of up to two years.
3. GEL60,000 – GEL1mln. under 3% interest rate for the period of up to seven years.
Musa Abbasov chose the third proposal and took GEL250,000 for the period of 5 years. He bought a mini-trailer for transportation of vegetables and fruits, several greenhouses and installed modern equipment at expense of that money. According to him, it is not difficult for him to pay interest rates, because technologies and his hard labor allow him to collect harvest at least trice a year.
Why doesn't the program work
It is noteworthy, that there is another reason for Musa Abbasov's success, which is not linked to his business – he understands Georgian language. Probably that's the reason, he learnt about the opportunity to get a preferential credit.
Almost 500 000 people live in Kvemo Kartli and most of them are Azeris. According to Zaur Khalilov, Chairman of the Civil Integration Foundation NGO, the low level of education and poor Georgian language skills are the main reasons, why almost nobody in Kvemo Kartli region took the credits and why the villages do not develop.
"Locals are in the information vacuum, they are unaware either of their rights or opportunities. People do not know Georgian language and that's why, they watch only Azerbaijani, Turkish and Russian TV channels. As a result, they either don't get any information on the ongoing developments in the country or get distorted information. That's why they are unaware of the existence of agro-credits.
Gaji Bayramov, another farmer-experimentalist, residing in Marneuli outskirts, has built his first greenhouse at expense of the agro-credit. He now grows tomatoes and sells them wholesale and retail from his car at Marneuli market. When asked, why other people do not do the same, Gaji responded that the people either did not possess any information about agro-credits at all or the information they possessed was insufficient.
Of course, the language problem is quite acute for Kvemo Kartli and, apparently, for Samtskhe-Javakheti as well, but judging from the overall situation in the country, this problem is not the major one.
"There is certain demand for the Preferential Agro-Credit program in two regions – Kvemo Kartli and Kakheti. In Western Georgia this project is not popular at all, though people there earn their living mainly at the expense of agriculture, breeding livestock and growing nuts. The main problem is that people are afraid of takings loans for business development. They do not trust the program and one of the reasons is that they know little about it, says Irakli Urushadze, an economist.
Jamal Nabiyev, a potato-grower from Tsurtavi village, shares the same opinion. He has also taken the agro-credit for the business development and managed to improve his business through it. He believes, people do not want to make use of the state's funds, because they are unaware of the preferential conditions of money return.
As it is pointed out in Georgia's Agriculture Strategic Development Program, particular focus shall be made on production of seeds and nursery plants, as well as on development of farmer cooperatives/associations. All that will be funded through the state budget. Besides, several donor countries and international organizations pledged to allocate grants and stand-by arrangements.
But the Preferential Agro-Credit Project has actually already failed. GEL29,6 million worth credits were to be allocated under the program. Approximately 25 thousand credits amounting to about GEL1 million were allocated by the end of 2015, three years after the program had been launched.
Jamal Nabiyev, a farmer, says, "people are afraid, because they are unaware. Those, who develop strategic plans of leading the country to the European market, apparently do not know that those people are unaware.
There are over three million hectares of arable lands in Georgia – that is 43,4 per cent of the whole territory. The country's agriculture productivity is very low: it accumulates over 50 per cent of the employed population and provides just about 9.2 per cent of GDP.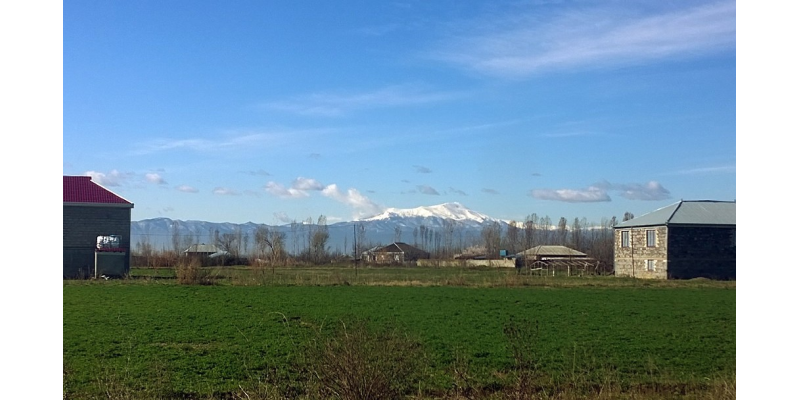 11.03.2016