"There's no bureaucracy here on any level" - stories of Russians who've come to live in Georgia
Over the past six years, 32 000 people have received Georgian citizenship. About 20 000 of them are Russians, many of which have businesses in Georgia. Novaya Gazeta spoke to several Russians who have come to live in Georgia, and recorded their stories.
Read the full story here.
Vladislav Zubov: "There wasn't a single place here called Chacha before me"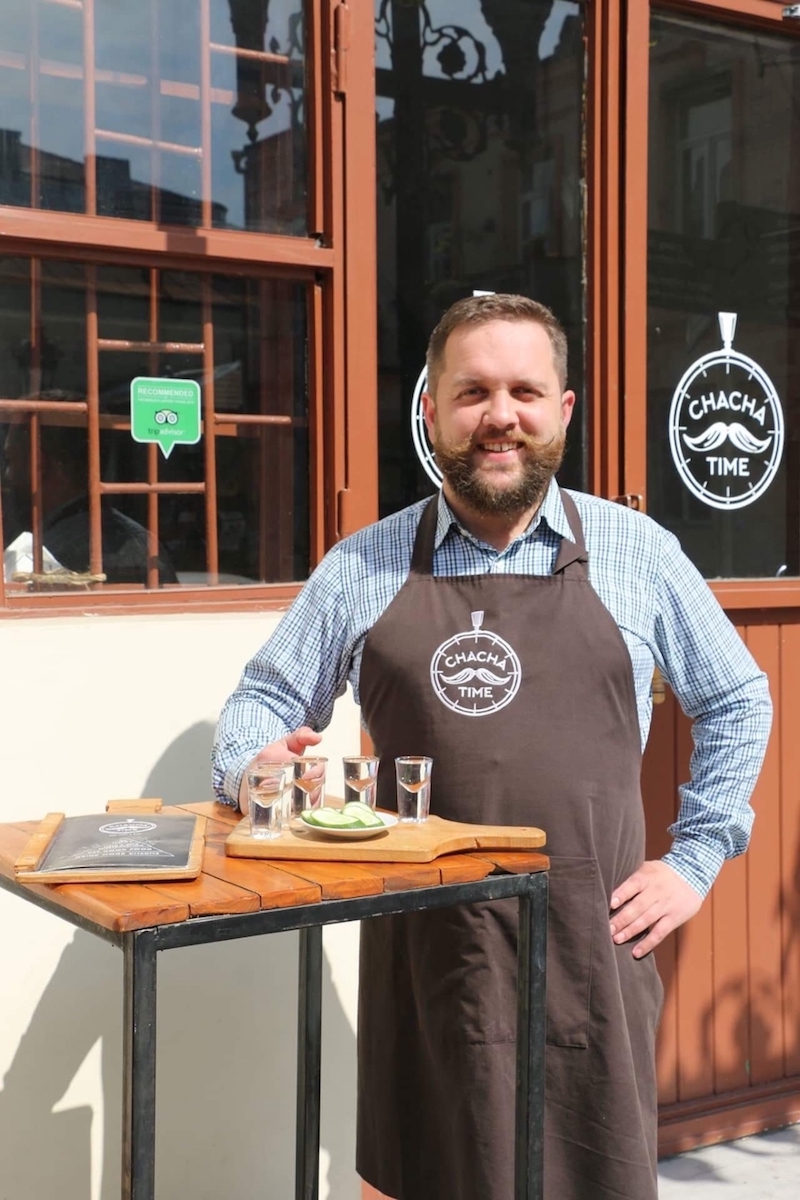 "I moved to Georgia from Moscow in 2015 because of my general dissatisfaction with what was happening in Russia. Georgians have done much, such as done away with corruption. I had some savings and opened Chacha Bar – first in Batumi, and then one in Tbilisi [chacha is a grape distillate and often referred to as Georgian vodka -ed].
"There are very interesting drinks here, but nobody was doing anything with it. Imagine, up until my bar in Georgia, there wasn't a single place called Chacha! On the market, homemade chacha costs about six lari per litre (2.5 US dollars). You won't die, but you won't feel so great in the morning either. At our place, 50 grams cost a minimum of 4 lari – 1.5 US dollars. But this drink is of high quality, and can compete with its Italian, Peruvian or any other 'equivalent'.
"In the beginning, I felt shy when Georgians came to me, such as owners of wine bars. I told them: 'Guys, I'm sorry I'm poking around in your business'. They responded: 'What are you talking about, we don't even understand how you do it!'
"They were surprised that I can detect notes and nuances in different kinds of chacha. Many of my Georgian acquaintances, bank clerks and other well-off people told me: 'What a shame that it wasn't us who were able to do this, this is ours after all, but we're wildly pleased that you've been able to'. I have been trying to develop national Georgian products, I'm not introducing anything all that new.
"Many think of chacha as a sort of home-made alcohol. But I've shown that it's a really surprising drink, and I'm making a culture out of it. Sometimes expats come with their Georgian friends, who turn their noses up, but then I talk to them and they become a bit more responsive.
"Up until 2015, we had travellers who just didn't have the ready-to-digest information from television, but they were better educated. Over the past three years, the atmosphere has significantly changed."
Kseniya Ivanova: "It would seem that we're made from the same stock, but we're not"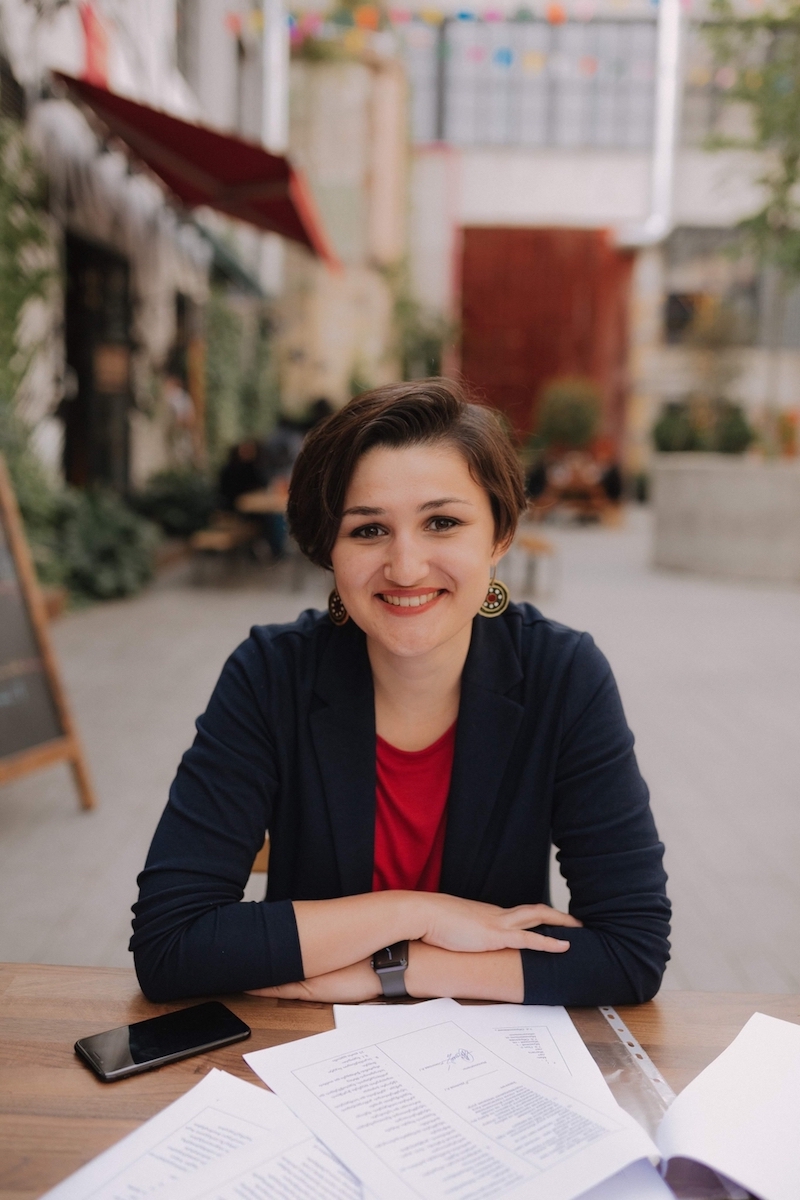 "I'm one-eighth Georgian myself, but I first came with my future husband to ski. We had our wedding here, and we came often on vacation. At one point I realised – why should I leave at all, if I feel so good here?
"The idea of doing something with HR came quickly: I studied psychology and in Moscow I had also worked in recruiting. Georgia is a country where everything takes place via acquaintances and friends, and things are hardest for expats. We decided to step into this niche.
"Our first clients were friends who had their own wedding agency here. First we thought that we would only work with tourism businesses, hotels, and restaurants, but then we decided that we were ready to help all expats with any vacancies.
"People come from Europe, America, Iran and Turkey to work in Georgia.
"It was easy to register our company, there is no bureaucracy in Georgia on any level. We went to the Justice House, and we had all the documents ready within one hour. The next day we received an SMS: 'Your company has been registered'. After that, we went to the tax department with an accountant and were registered there.
"The main conclusion I've drawn from living in Georgia for the past six months is that Georgians know Russian does not make them close to us in mentality. It would seem that we're of the same stock, but we're not in actuality.
"I was recently reading Georgian tales in order to understand how Georgians are different from us. You can understand [Russians] thanks to Ivan the Fool: he is lazy, but at the right moment he mobilizes and does what needs to be done. The Georgian national character is Natsarkekia, who is very resourceful and clever when it comes to figuring out how to do nothing.
"We don't come up against discrimination here every day, but I can say this: the number of Georgians with negative opinions of Russia is steadily growing. This is easy to see. When we watched the football championship, nobody rooted for Croatia in the match against Russia as wildly as the Georgians did. Maybe more than the Croatians themselves."
Dmitry Gordeev: "After Russia, doing business here is easy – just work"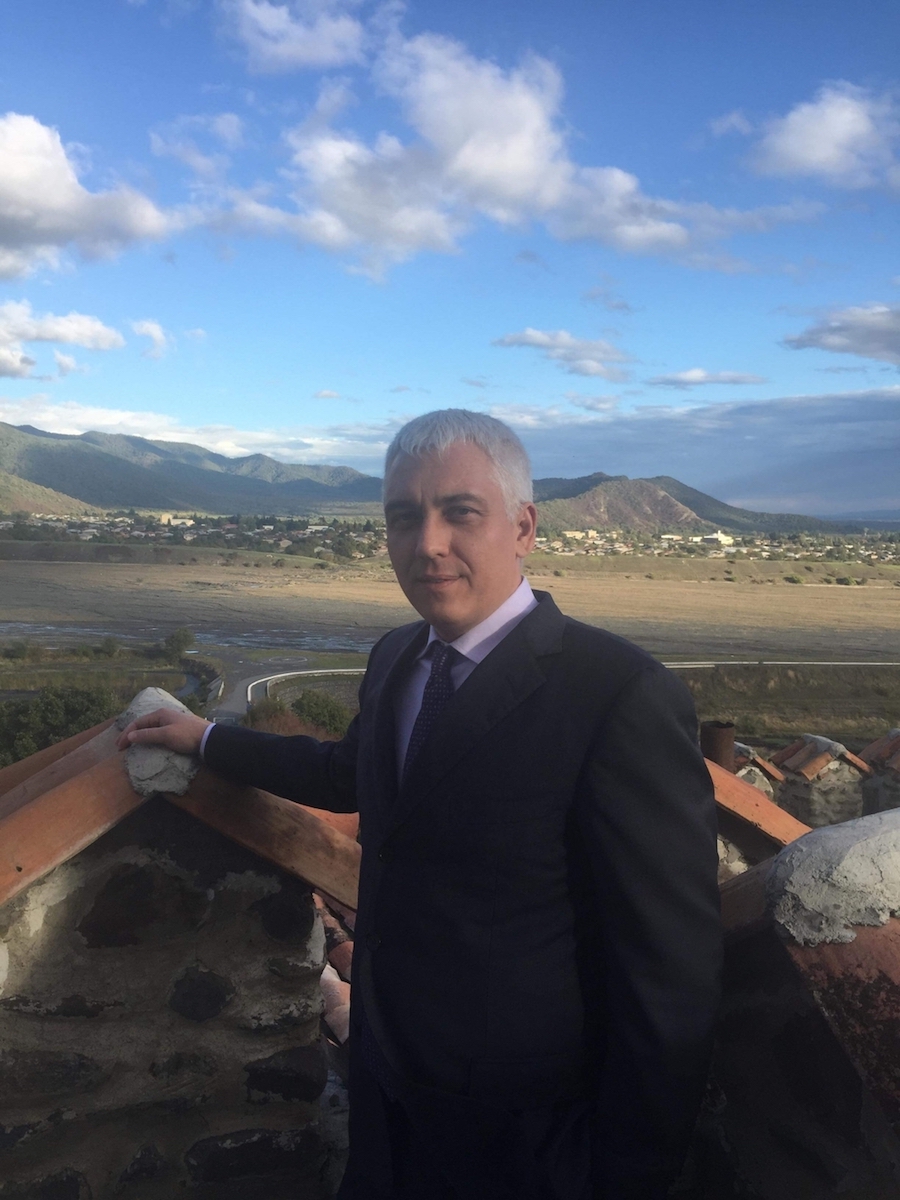 "In December 2018, I will mark seven years that I'll have been in Georgia. I was an MP in Novosibirsk and had my own construction business. They launched a criminal case against me and accused me, so I left for Georgia. I asked for asylum at the airport. While I was asking, I was being stripped of my authority as an MP in my homeland. I don't pay any attention to that old life [of mine]. I understand that it's all over. There is no justice in Russia. My entire family came with me.
"I had never been in Georgia before, but it turned out to be a comfortable place to live: there is no constant squabbling as there is in Russia. People are peaceful, and the atmosphere is comfortable. We have a lot of good Georgian friends.
"I began my own business in Georgia: I construct homes. We build one or two cottages per year, 100-150 square metres each. About 50 per cent of the buyers are Russians. There is no tax on property here, and many try to buy something here. After working in Russia, I see that doing business in Georgia is easy, just work. My spouse is in the tourism business, and is one of the top ten agencies in Georgia. My daughter speaks Georgian fluently, and goes to school under the auspices of the German Embassy.
"Georgians look first at your personality and your behaviour. I have never been discriminated against because of my nationality. Sometimes Russians come to Georgia on Victory Day with St George ribbons, which for Georgians is unacceptable."