Stories and photos from Baku's 'Coal Bazar'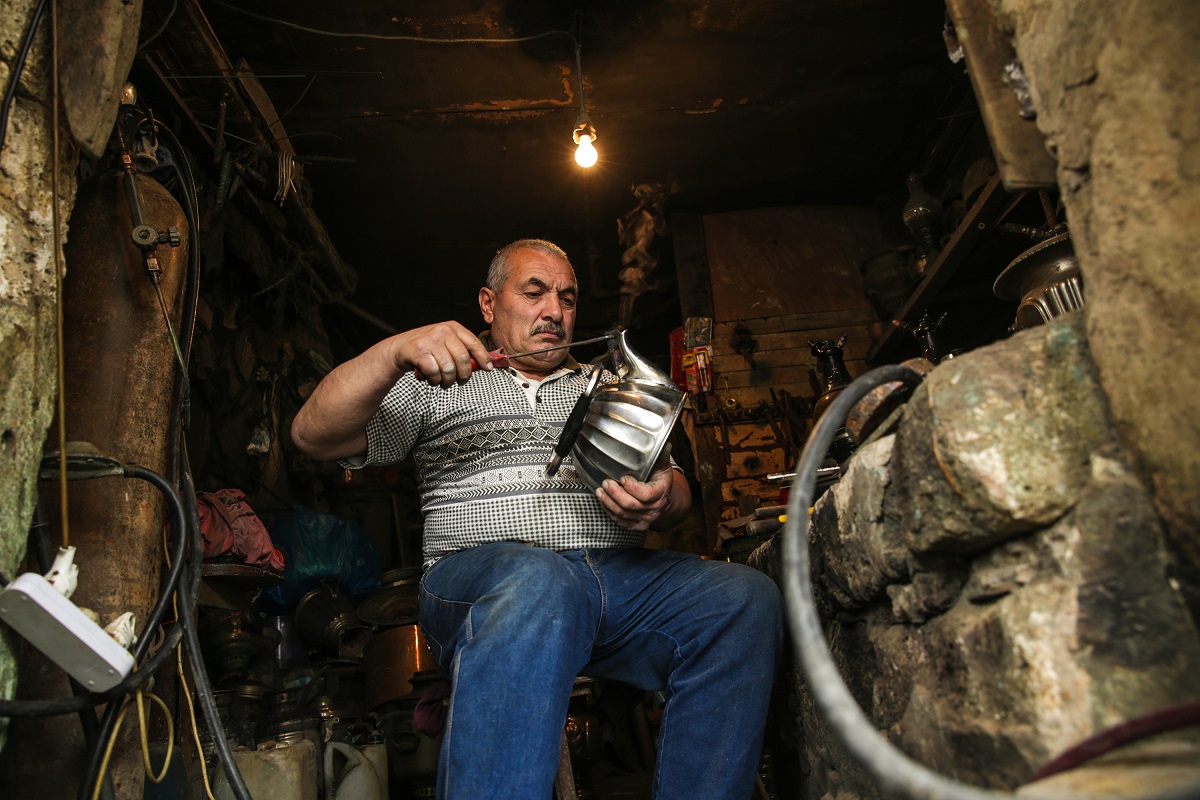 Master [a title given to someone who has skill in a profession regardless of any formal training -ed] Ziyad repairs metal utensils and resells old things. People bring him their cookware, samovars, and kerosene lamps. Most often these are old, very old items. However, his clients either want to save their belongings because of sentimental value, or they simply do not have the money to buy new ones.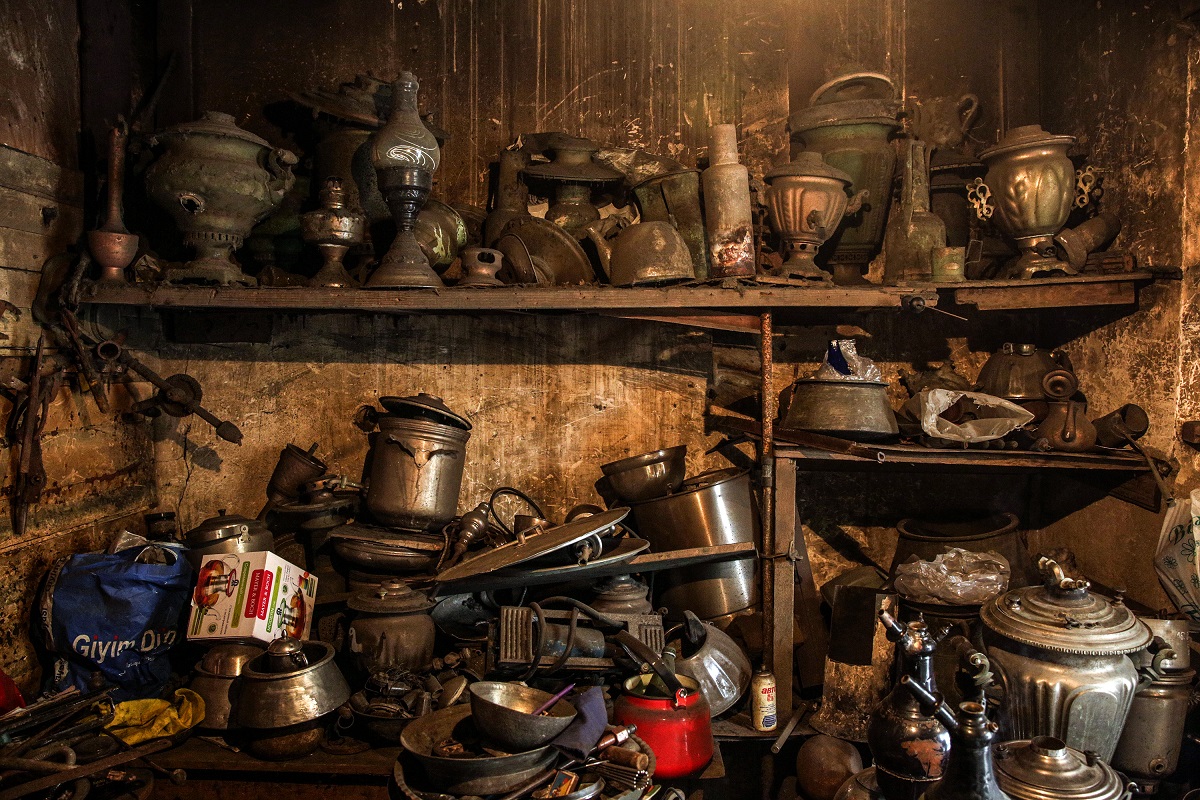 Master Ziyad was born in Agdam, in the west of Azerbaijan. Then the family moved to Lagich, the famous 'city of masters', in the Ismayilli region. Now his small workshop is next to the so-called 'Coal Miners Bazaar' in Kubinka, one of the most colourful districts of Baku.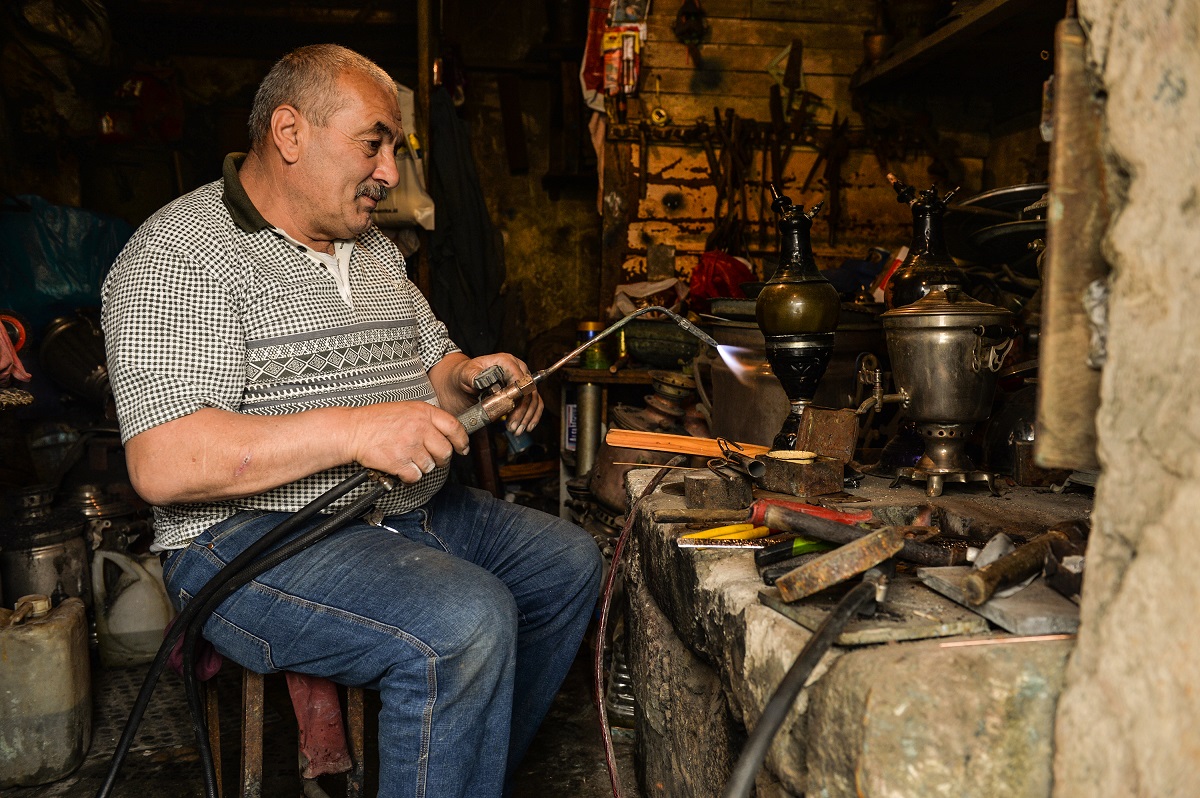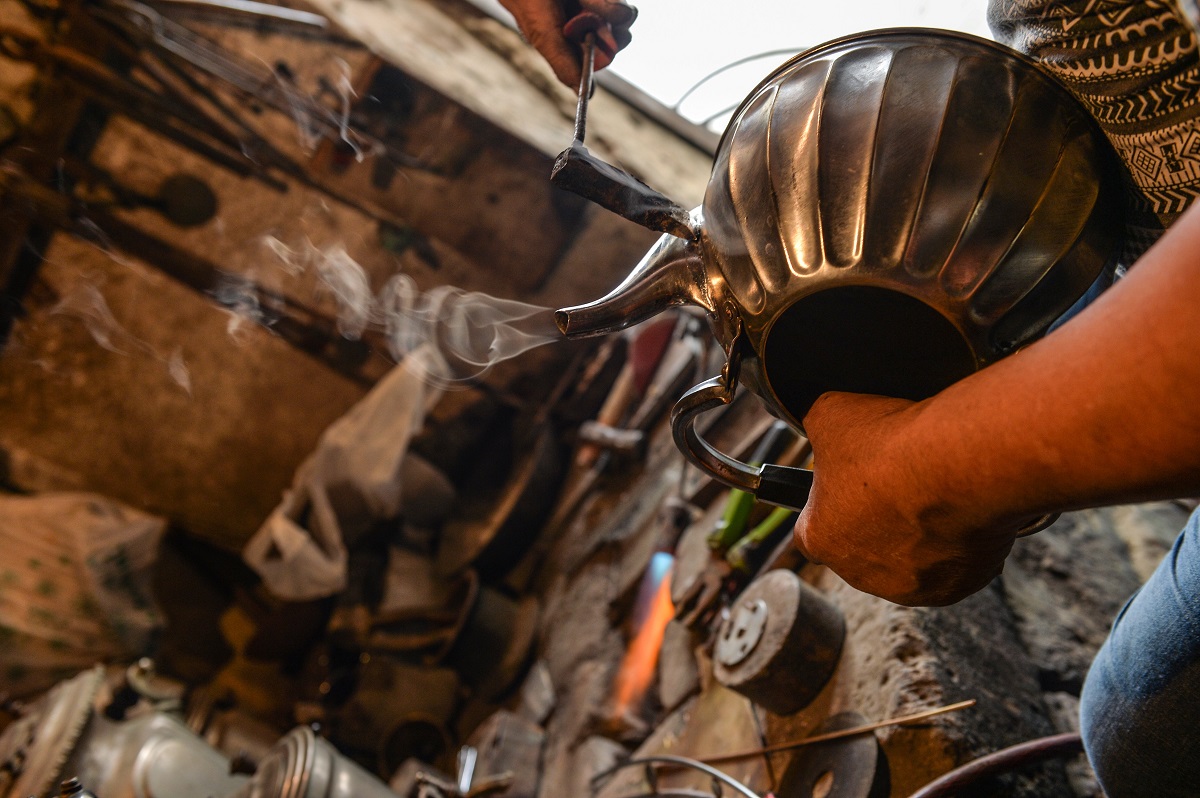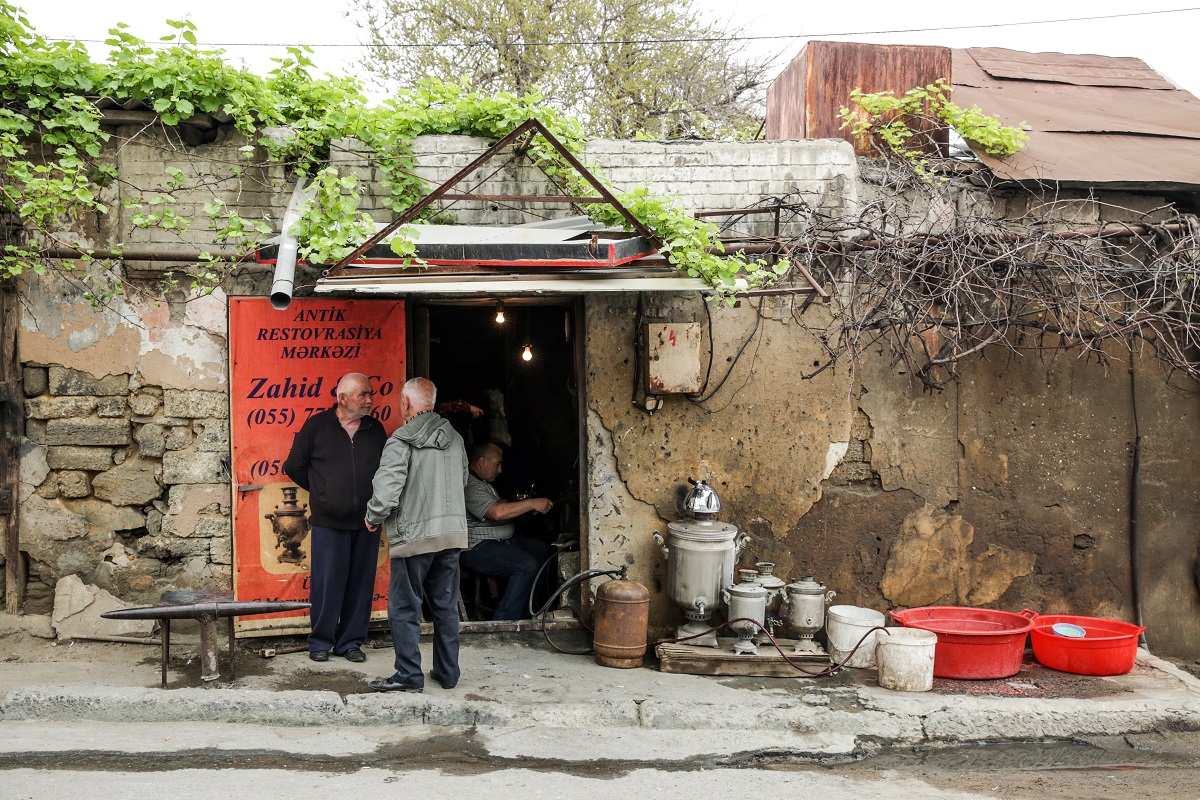 "It's very difficult to work with clients. For example, someone brings in a valuable item and tries to sell it cheap. Then I immediately realize that it was stolen, and I try not to buy it.
"Once, they brought me a figure of a wolf from an antique shop, and asked me to fix it. It was more than a hundred years old. I repaired it and put it aside. Then one woman came and brought in an iron pot to fix. I fixed it, then went to get her change, but the woman was gone. I was busy with work at first, and then realized the wolf was gone, too. I realized that the woman had stolen it – because there was no other customers after her.
"I quickly called all the familiar masters: 'Did someone bring you such a thing?' I asked. Master Fizuli on Torgovaya [the old name of the pedestrian street in the center of the city – ed.] said that my wolf was just sold to him for 25 manats. I had to go and buy it."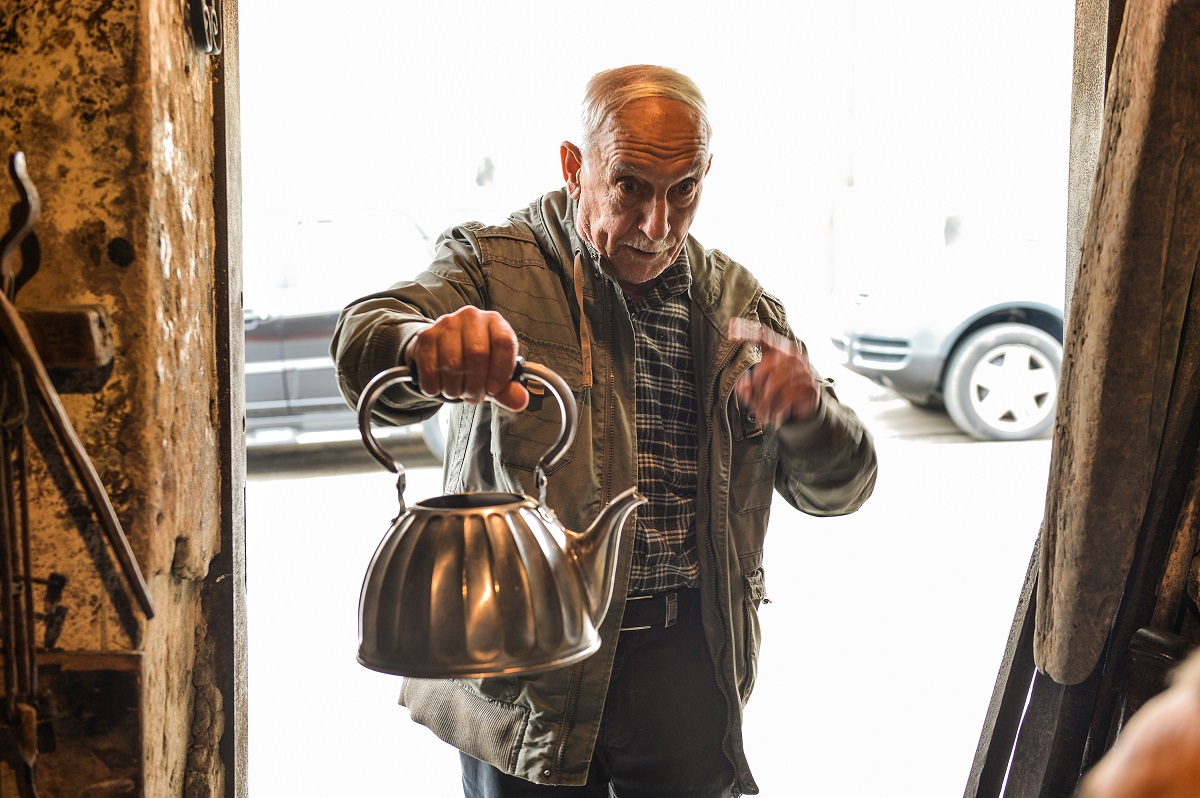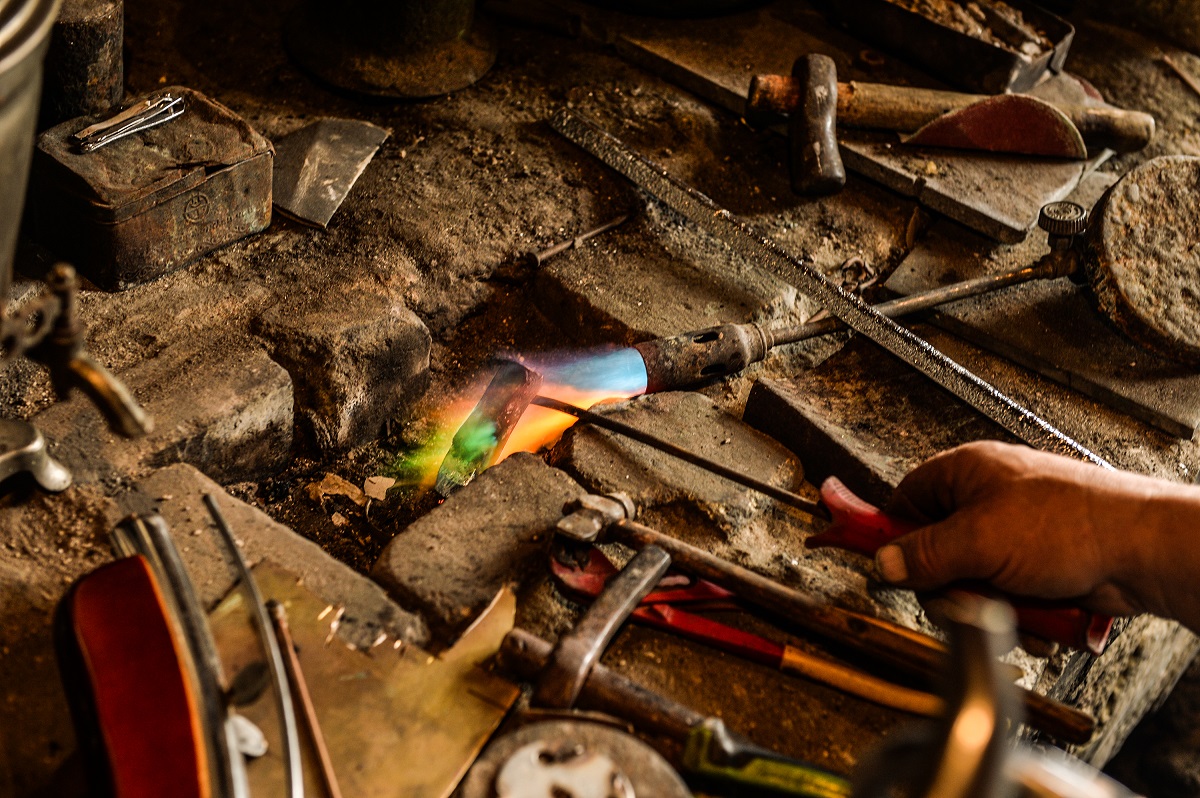 "Once I received an order from Khachmaz (a city in the north of Azerbaijan) to make three copper stars for a tombstone. We had not discussed the price yet, so I thought: If I don't bargain I might end up at a loss. I decided to play it safe and made three mock-ups from cheap material and mailed them to the customer.
"The next day he calls and says he likes it, make them of copper. Two days I sat with the order. The client could not come in person. He called and asked how much. I said 750 manats all together, and he said 'I thought it would be 200'. We could not agree and I took a hit.
"But a little time passed – and another customer liked the stars. Sold them for a good price. But then the first customer called and said 'I'm coming for the stars, I agree to your price'. 'But they are no longer here,' I said, 'sold'. I made him new ones and I set an even higher price this time because the other masters asked even more.
"And I took money for the order in advance this time."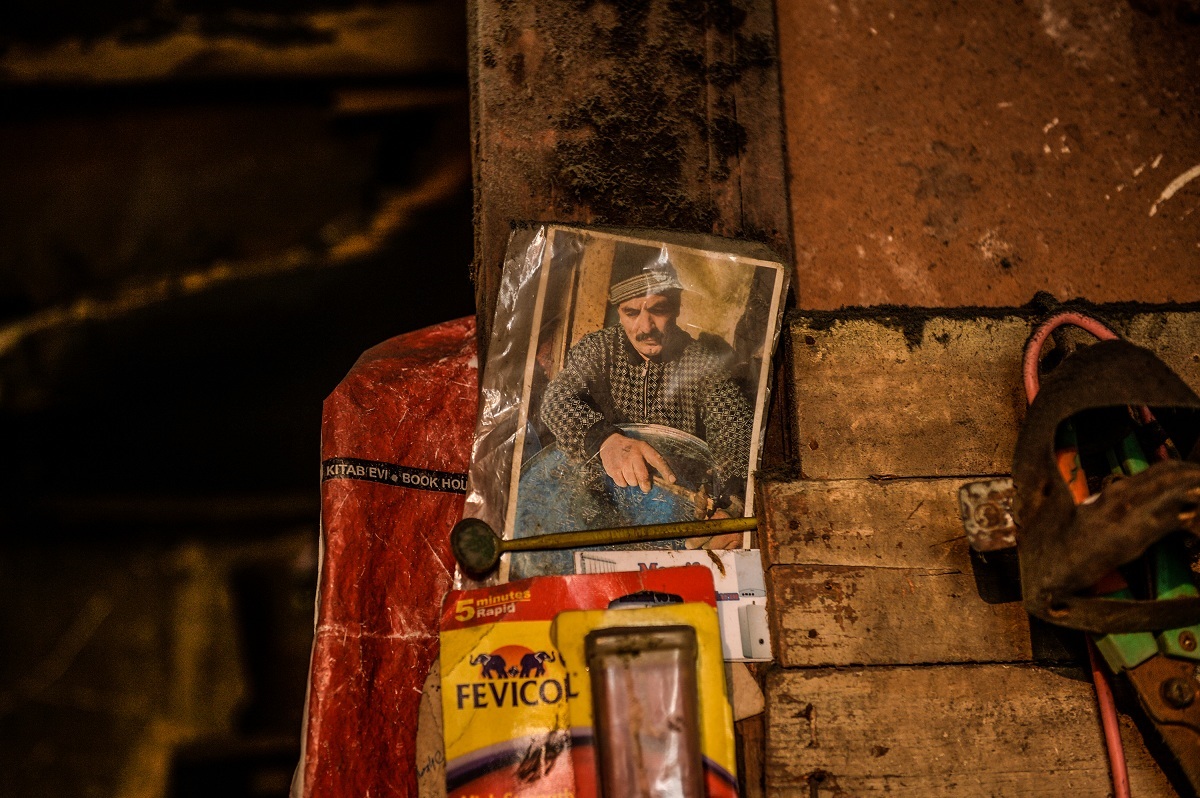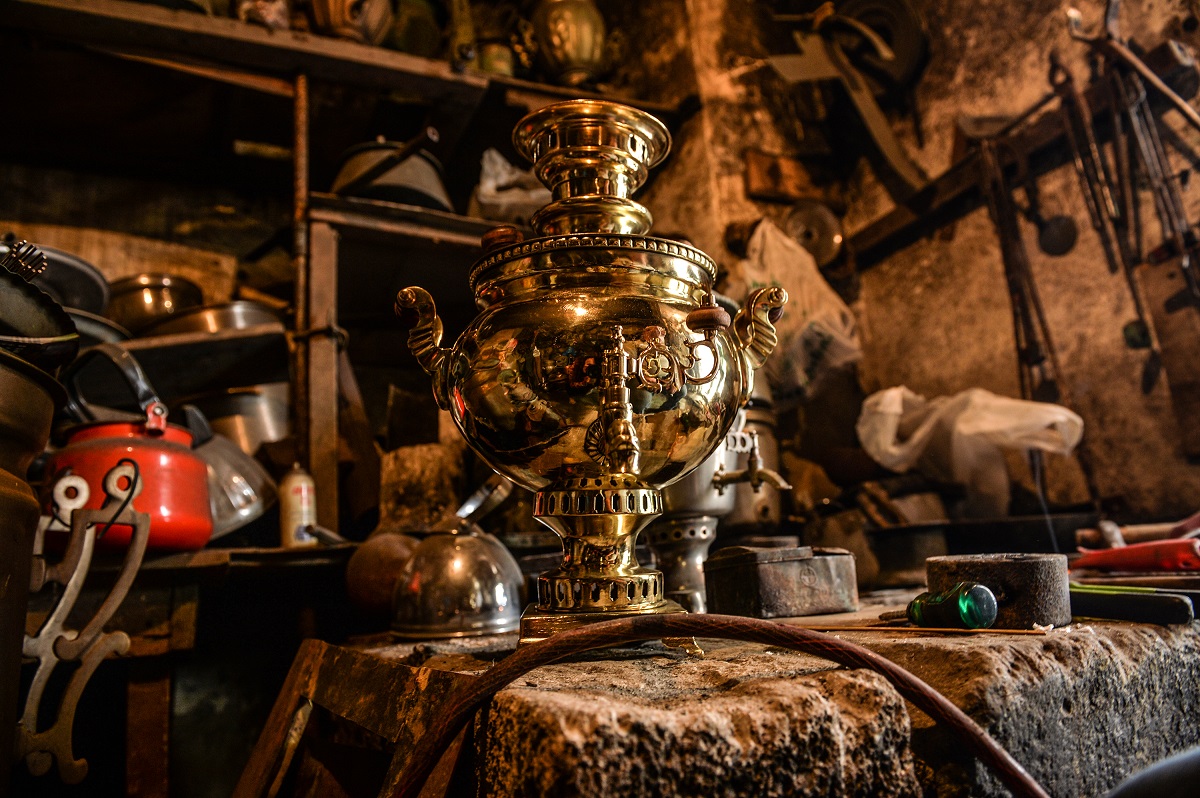 "Once a friend sent me a client who needed to clean a sculpture of a knight, with a helmet, sword in one hand and a shield in the other. The sculpture went dark, and they were going to send it abroad as a gift to someone.
"I started to work. The moment I switched on the burner, the knight began to melt with the heat. It turned out to be tin. And hollow on the inside.
"I filled it with cotton wool from the inside and tried to straighten the melted pieces. It took the whole day. I coloured and polished it and made it like new.
"The client came and took the knight. After some time I met the friend of mine who had sent the client. I told him the sculpture was bothering me. He said not to worry, everything was fine and that it was sent abroad and gifted."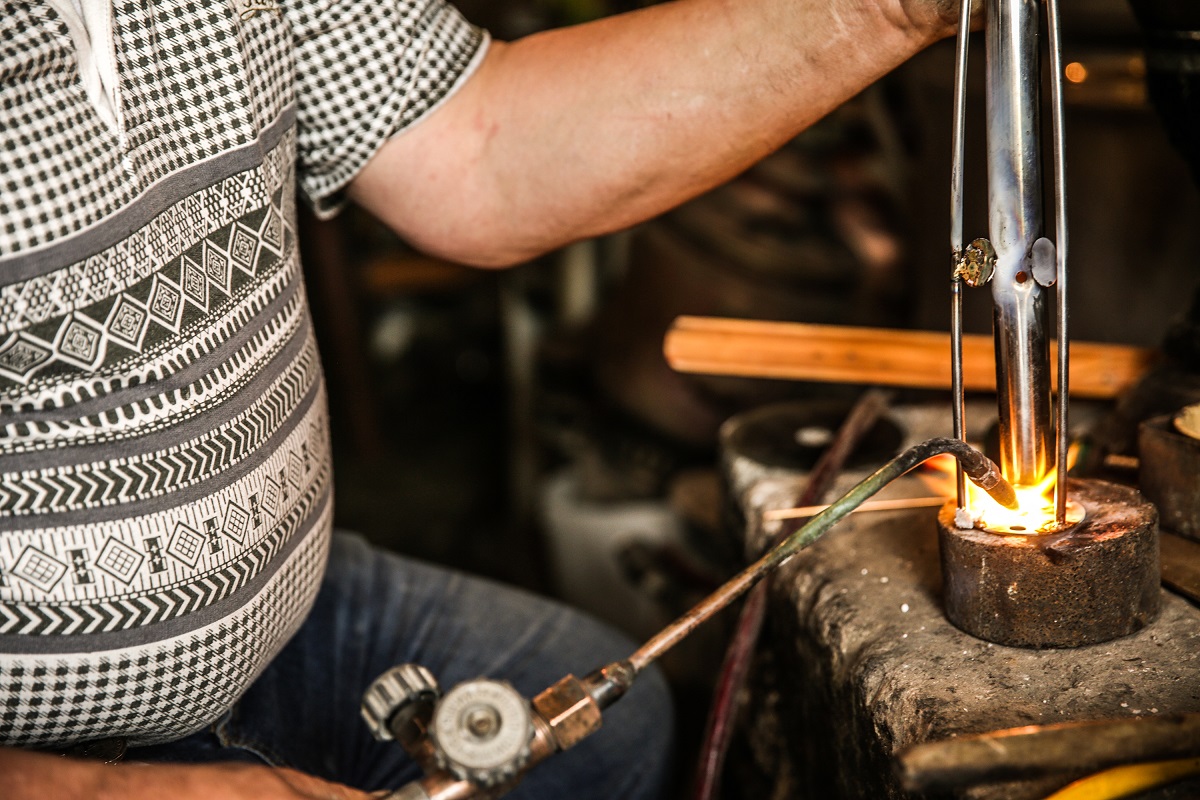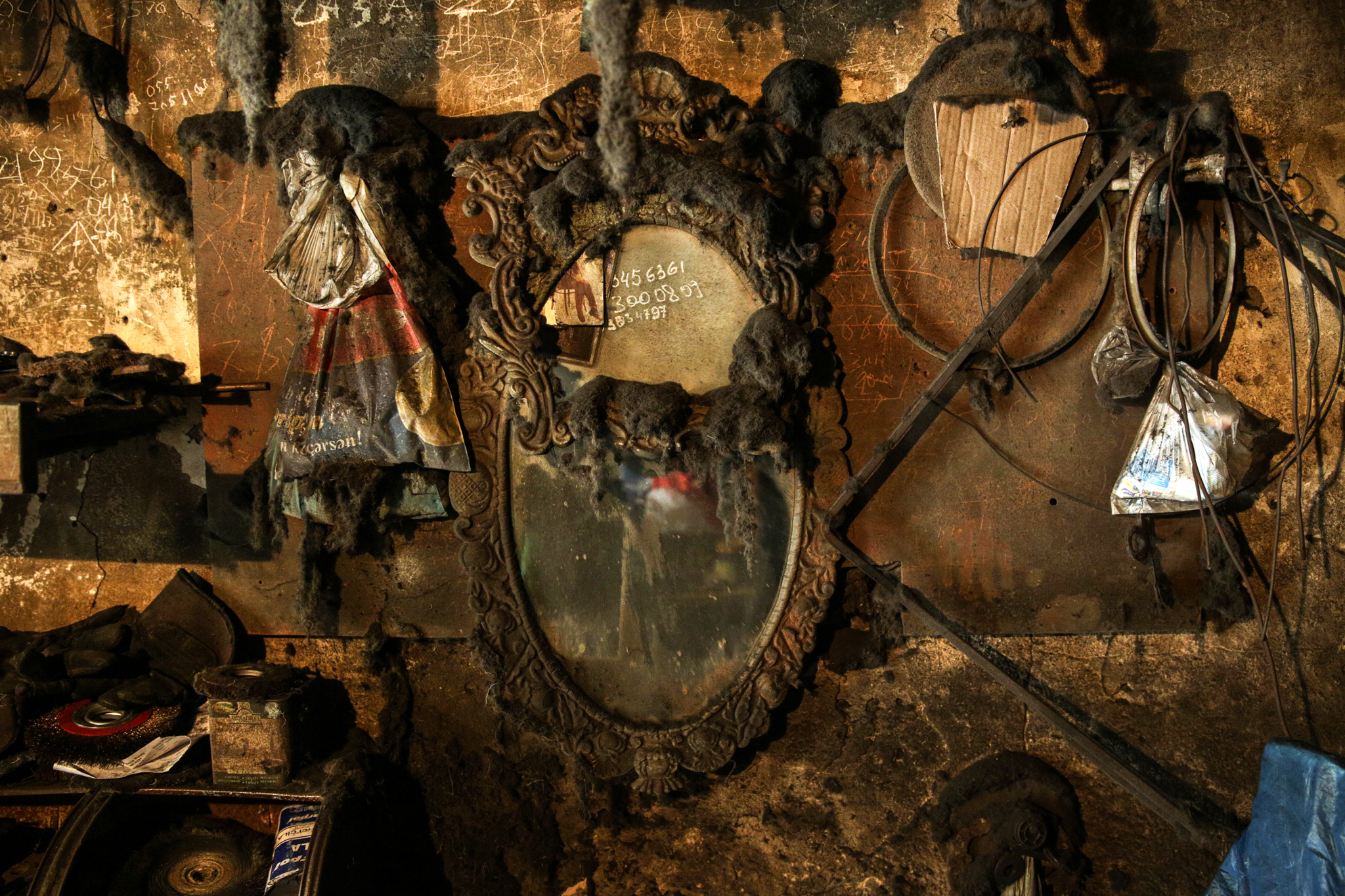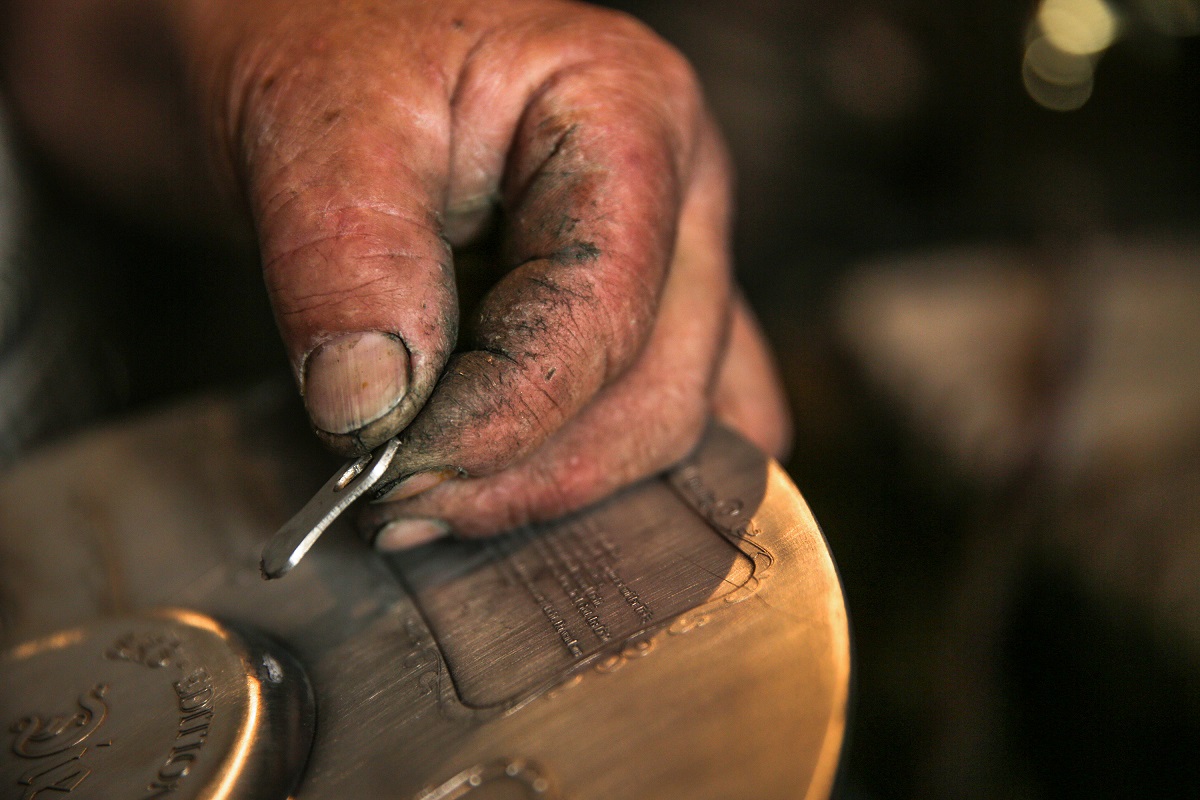 "Sometimes they bring very strange things. For example, decorative objects made of glass, plastic and other materials.
"Sometimes it's like this: I fix an expensive item, but its owner tries to underpay me. I would still understand if it was a poor person, but this is how very wealthy people act. The rich always try to underpay me. So much money is spent in cafes and restaurants, but I am underpaid.
"Actually, money is not the main thing in the craft. Sometimes we are ready to fix things and at a low price just so someone can keep it."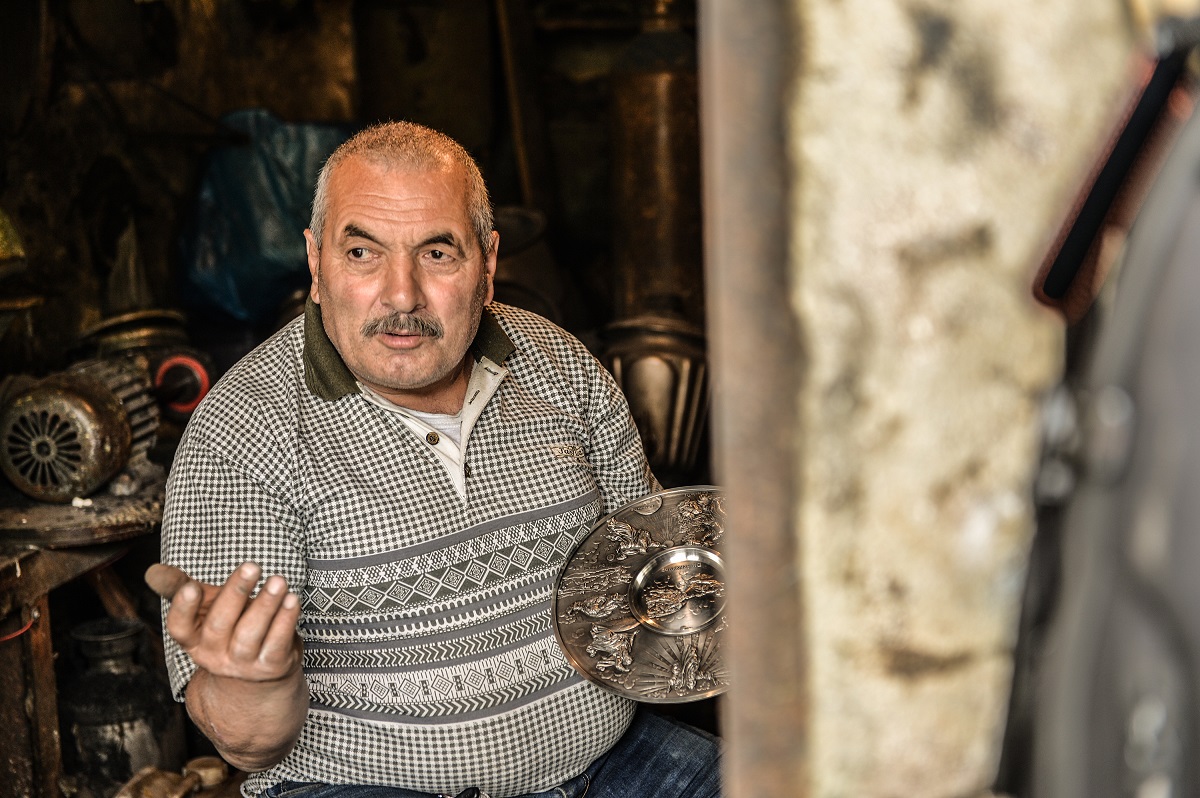 "The city is big, but masters are few. And I slowly grow old. I have a student. I try to teach him everything I can so that the craft will continue to live."