The lemurs and other inhabitants of Yerevan Zoo – photos and video
Yerevan Zoo was founded in 1940. At the time, it only housed some two dozen animals in an area spanning three hectares.
Today the zoo is still relatively small, though it is now housed on 34 hectares of land and shelters slightly under 1,000 animals of more than a hundred different species.
Among them are 18 species of predatory animals, 40 species of birds, about two dozens species of reptiles, in addition to primates and various rodents.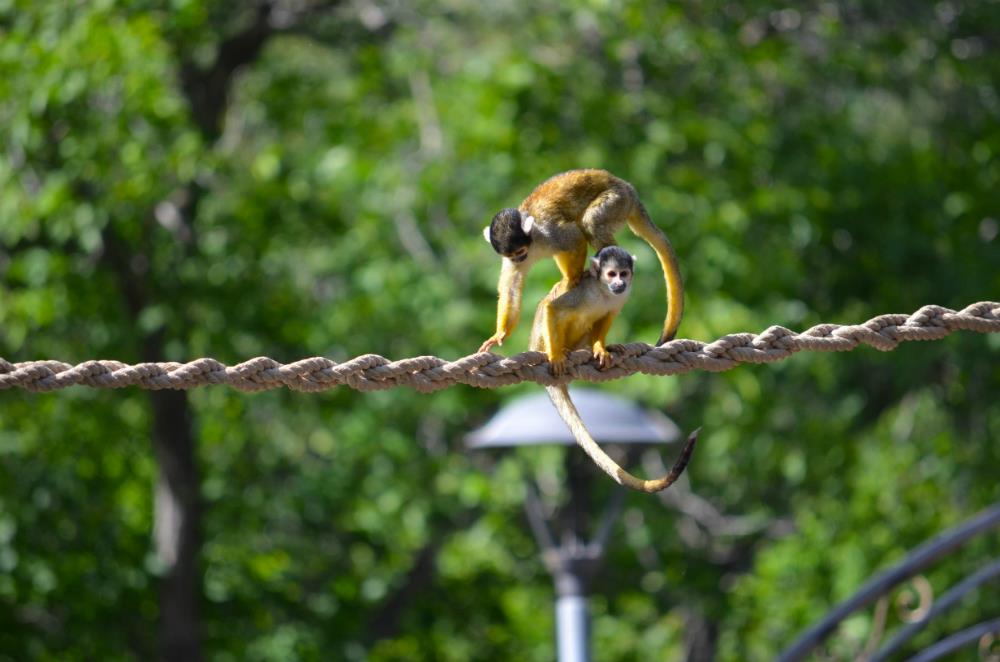 These are squirrel monkeys. The territory where they live is a vivid example of what the park seeks: the zoo's administration believe that animals should live in conditions close to freedom, that is, in open enclosures.
In fact, the animals live in a sort of hybrid system of freedom and captivity – there are no cells as such, but animals live on an island surrounded by water, and this lowers their likelihood of escape to zero.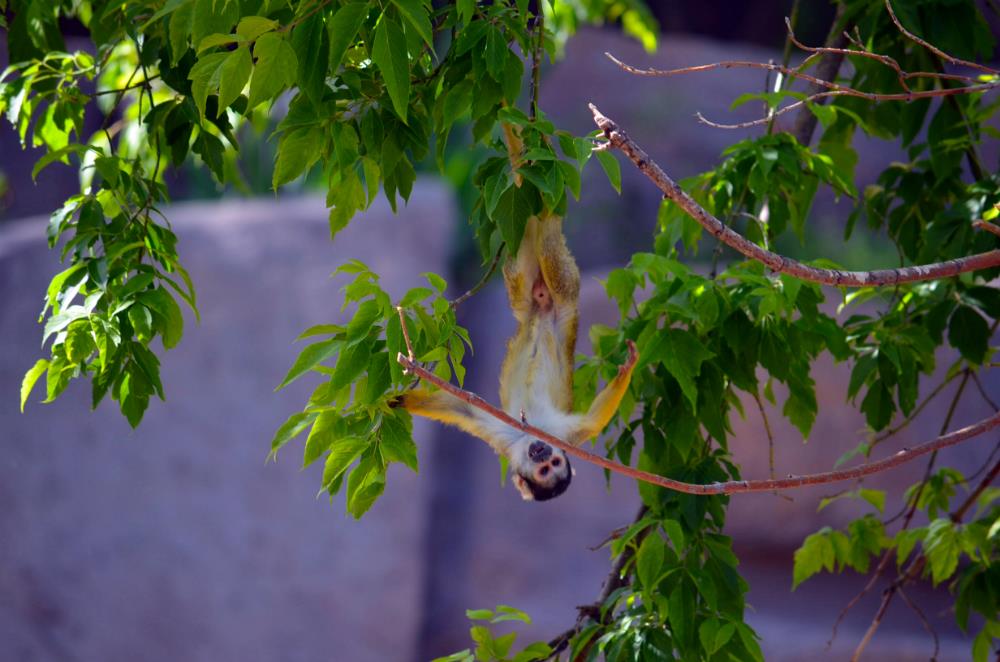 The squirrel monkeys are surrounded by water. Some hooved creatures live just behind a wooden fence. The question arises, why don't they run away? The answer is in the photo.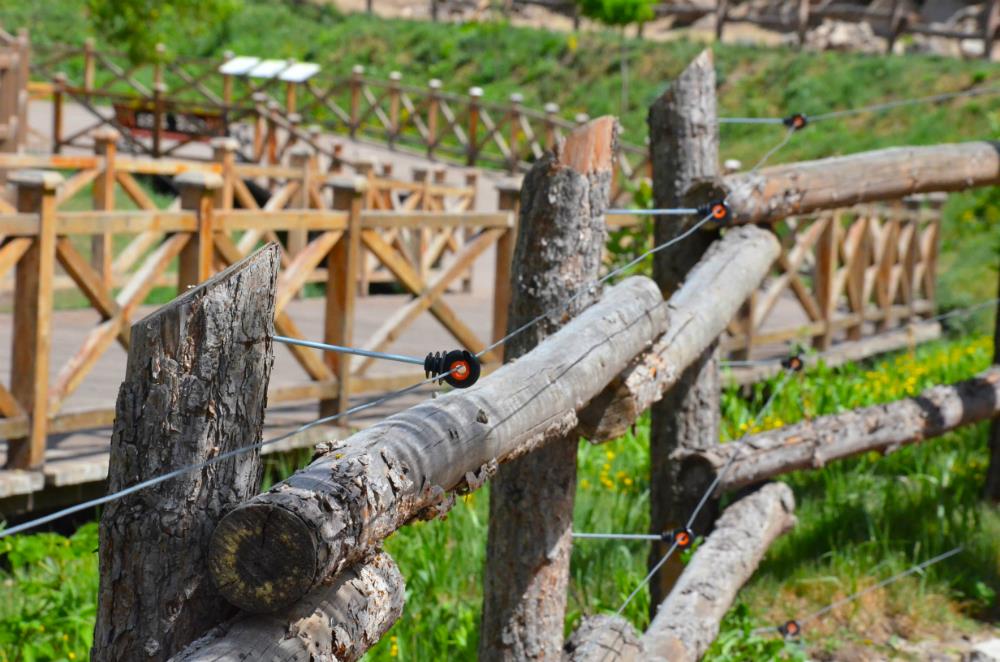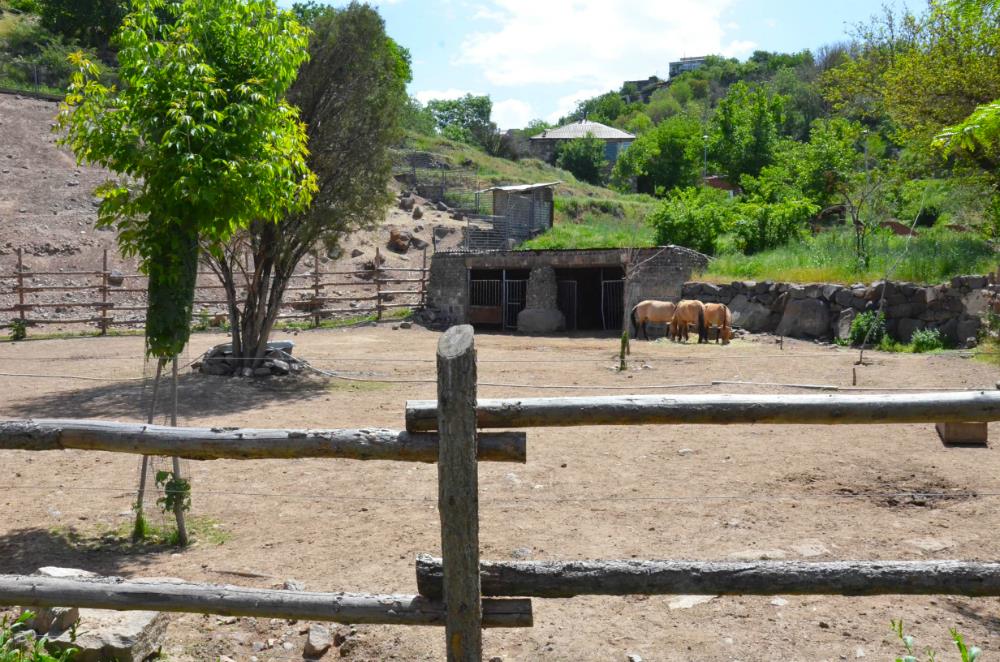 Among the innovations of the zoo is the tagging of animals. This allows zoo keepers to keep track of the age, gender, medical history and other information that may be required. The animals carry their own 'biography' with them.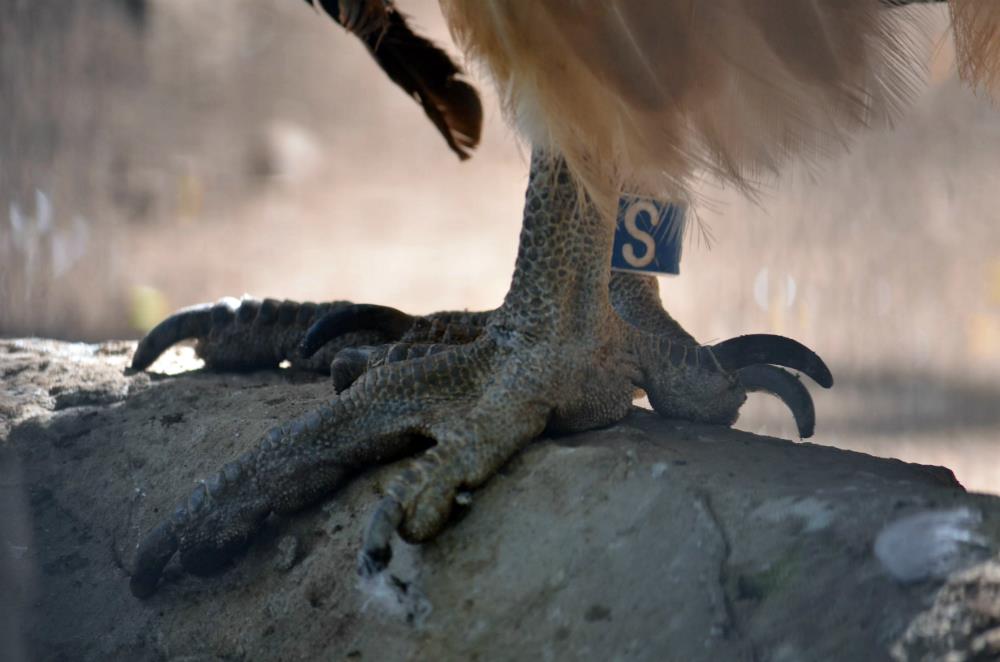 Since the introduction of a number of improvements, the zoo has become one of the few recreational destinations in Yerevan with an inclusive playground – in fact, the whole park can be called inclusive, since everyone can visit and enjoy it without any difficulty for those with certain needs.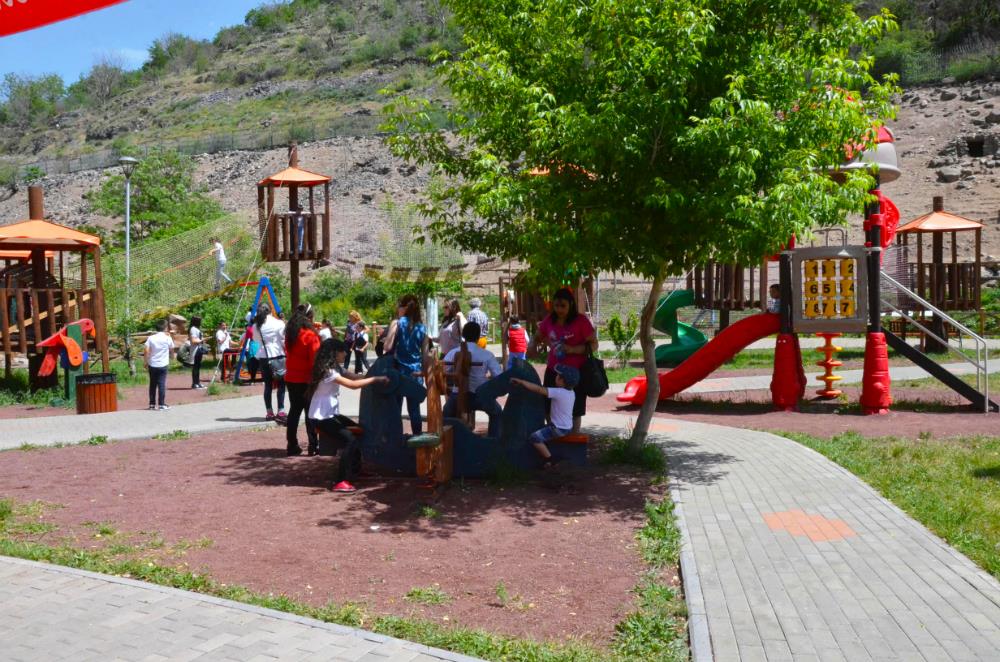 • Surgeons operate on elephant at Tbilisi Zoo to remove tusk
• Three years after the Tbilisi flood
The zoo has its own veterinary cleric. It serves not only the inhabitants of the zoo, but also all animals in need of medical care – and for free at that.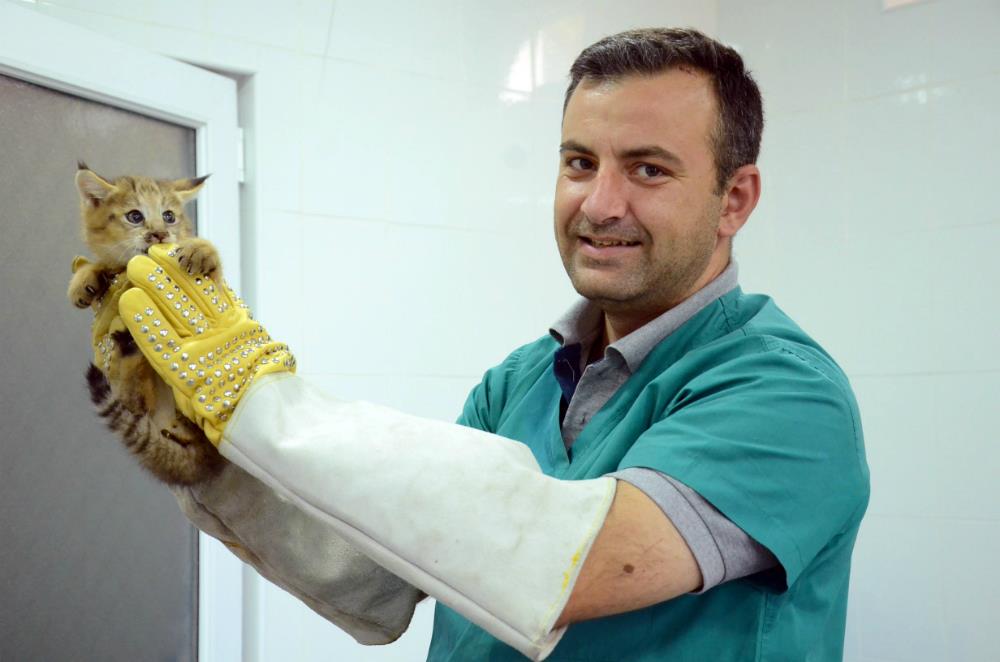 We were allowed to see how the vets provide assistance to a reed cat.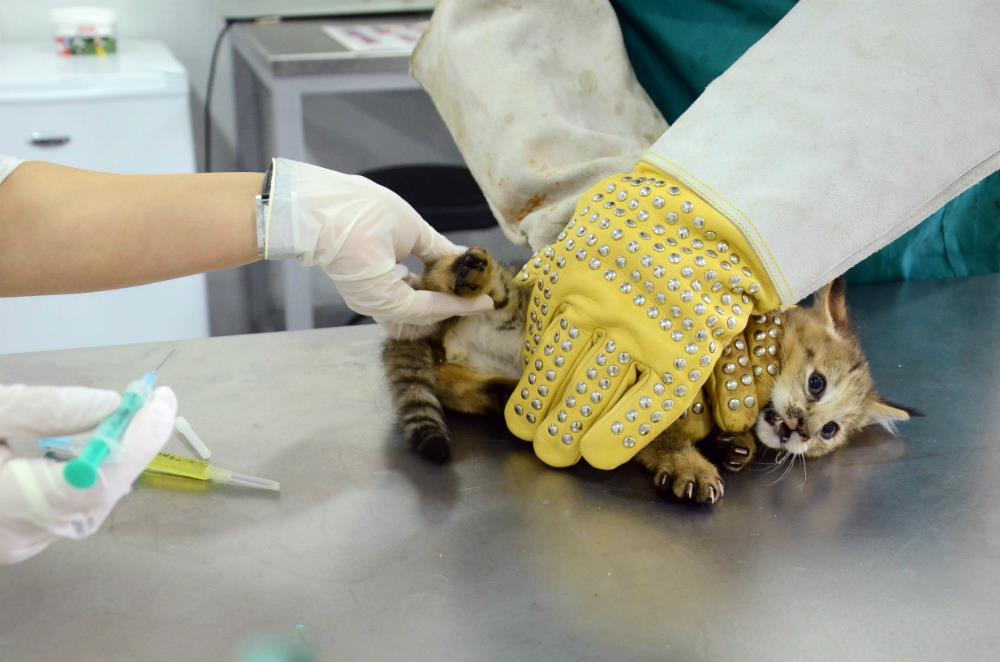 There are areas in which several species of animals live. They say that small family quarrels in such cases do happen. For example, mischievous squirrel monkeys often share an area with swans and, on occasion, try to steal their eggs.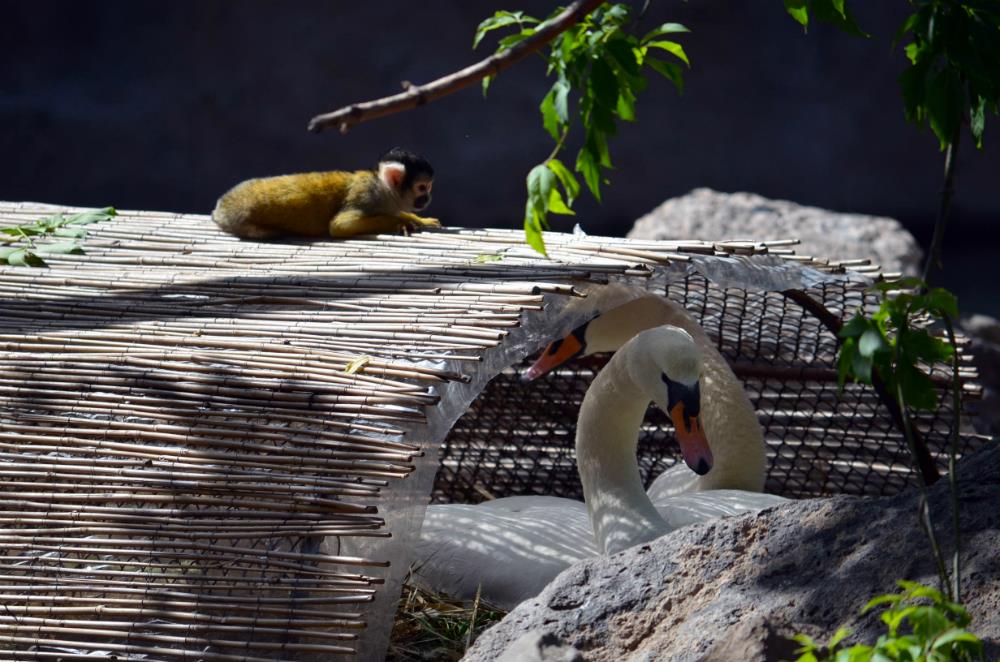 There is a griffon vulture that lives with rabbits. Surprisingly, it poses no dangerous to the animals – vultures feed only on carrion.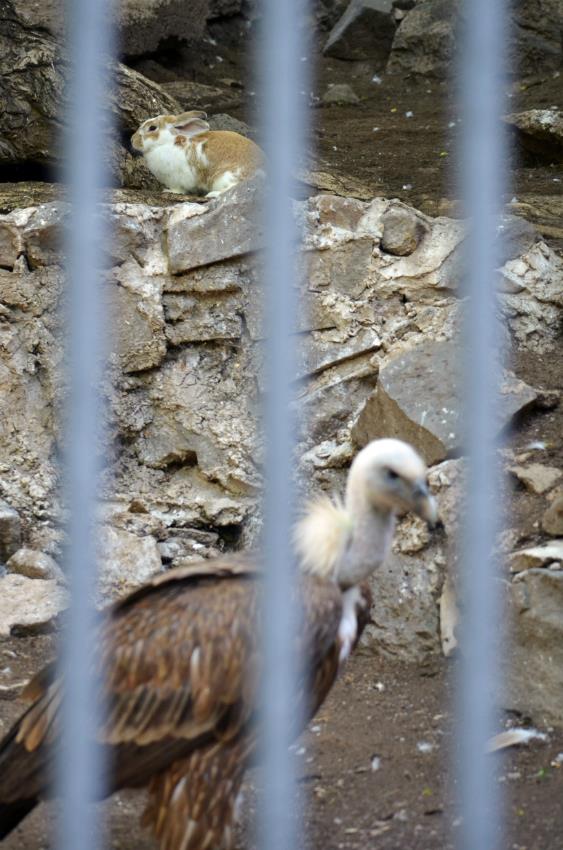 The restructuring of the zoo and the introduction of new methods of work began in 2011 and are still continuing. Local specialists constantly consult with their foreign colleagues, in particular with specialists from the ARTIS Amsterdam Royal Zoo.