In 90 seconds: Four years after the Tbilisi flood
Four years have passed since the 13 June 2015 tragedy in Tbilisi, when a disastrous flood in the Vere Valley claimed the lives of 24 people, including three employees of Tbilisi Zoo and several rescuers. The remains of two people have yet to be found.
Heavy rainfall hit Tbilisi on the night of 14 June 2015 and lasted till morning. The Vere River overflowed, flooding Tbilisi Zoo, Mziuri Park, a by-passing road near the park and Svanidze street, located in the valley. The material losses inflicted by the disaster totaled approximately GEL 50 million.
Tbilisi Zoo was almost completely destroyed as a result of the disaster. Most of the animals were killed in the flood, whereas those who managed to escape from their cages, ran off into the city. Five lions, six tigers, six bears and thirteen wolves ended up in Tbilisi's streets. Begy, a hippo, also found itself outside the zoo. Its photos attracted the attention of the international mass media.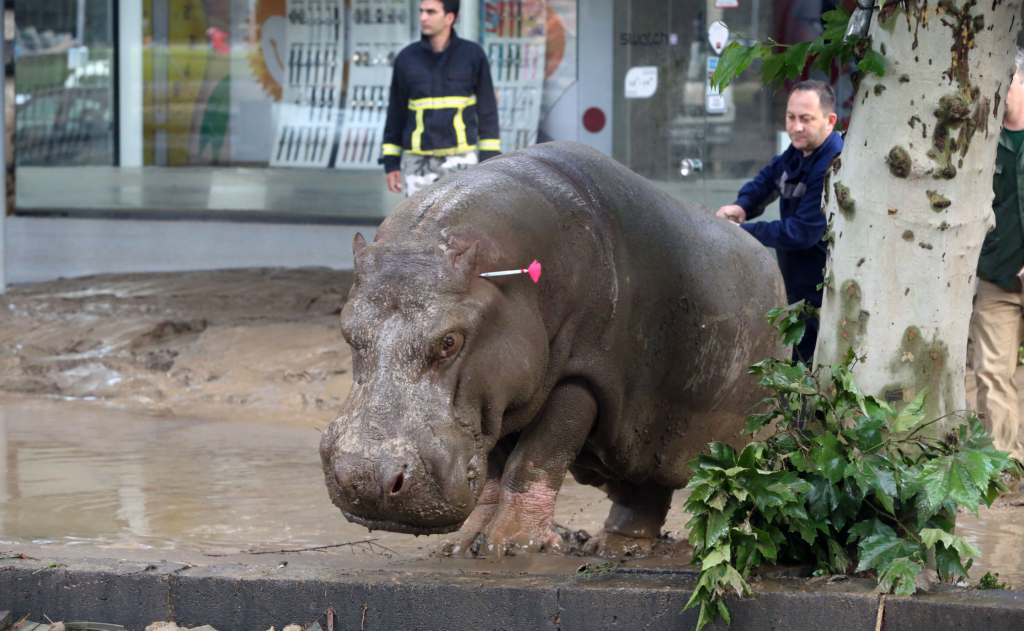 A tiger which had escaped from the zoo killed one person on 17 June.
Volunteers did a great job to assist the flood-affected population. They were actively engaged in flood clean-up work and were also collecting essentials for the flood victims. Their activities were planned through Facebook and hundreds of young people were engaged in this matter.
Experts claimed that this tragedy was triggered by a landslide on the road connecting the Tskneti and Betania settlements, where around 1 million cubic metres of land mass collapsed as a result of heavy rainfall. Debris flowed into the Vere Valley, causing a rise in the Vere River water level. As a result, the river overflowed its banks.