The Chevening Scholarship in Abkhazia - why it's important
Chevening Scholarship in Abkhazia
Local experts and students believe that the Chevening scholarship program in Abkhazia is one of the most important achievements in the field of education in recent years, because it gives the Abkhaz youth a unique, and perhaps the only opportunity to get an education abroad.
We spoke to some experts and Chevening Fellows in Abkhazia, but some of them refused to allow their names and photos to be published from fear of being suspected of "working for the West" on the grounds that they studied abroad.
What is Chevening

Chevening is a scholarship program that allows one to study for free in a master's program at any British university, even the most prestigious, on paid tuition. The program was established by the British government in 1983 and is funded by the Foreign Office and partner organizations.
Scholarships are provided to citizens of more than 200 countries of the world, including those from the post-Soviet realm. Over the years of the program's existence, a total of more than 50,000 scholarships have been awarded.
The main goal of the program is to strengthen the international relations of future leaders.
---
---
Rustam, an expert in the field of education:

For a long time on various international platforms we talked about the need to give Abkhaz youth the opportunity to study abroad. In Britain in 2016 I met someone in the education system and expressed my dissatisfaction about the isolation of our republic from the world. He asked what exactly we lacked and what could be done. I consulted with colleagues and suggested that the most acceptable option would be to launch the Chevening program in Abkhazia.
To do this, I proposed to designate the South Caucasus as a kind of umbrella organization. After all, territorially and geographically Abkhazia is a part of the South Caucasus. I invited this man from Britain to Abkhazia. We have held many meetings with young people, with representatives of government agencies and civil society. We were able to launch this project — the South Caucasus was added to the list of countries whence a student can apply.
Technically, students from Abkhazia holding Russian passports can apply from Russia. But in this case they will compete with students from all over Russia, with people who have completely different opportunities for development. So I wanted our young people to be able to come from the South Caucasus.
In the first year, fifteen applications were submitted and only five of them were completed correctly. It was very disappointing; the applications are complex. But the next year things improved a lot.
Since the Chevening scholarship in Abkhazia became available, more than ten people have gotten it. They are from very different fields. Not only political scientists and conflictologists, but also those who are engaged in art or have a technical specialization. But I would like more applications for practical, scientific specialties.
It seems to me that Chevening is popular in Abkhazia, especially considering that the program has never been advertised beyond word of mouth. I won't say that there is a rush, but interest is high. Last year four students studied under the program, and this is great for Abkhazia.
But it's not just learning, it's also living in a new environment. And, in fact, our students become ambassadors of Abkhazia abroad. This is a great opportunity to convey our position to a large audience.
Many of us believe that if a young person leaves, they will be brainwashed there. But I know that it usually happens the other way around – no has turned coat and they have effectively conveyed their own arguments to our, so to speak, "enemies".
Asta, University of East London, HR Management, 2021:

I always knew that someday I would go abroad to study. I periodically looked for scholarships around the world and studied their conditions. In 2019, in my last year at the Faculty of International Relations at Abkhaz State University (ASU), I decided to apply for a Chevening Scholarship. Although I went through several stages of selection, after the interview I received a negative answer. But I didn't get upset. I had offers from universities, I asked to keep my place for the next academic year, and in 2020 I reapplied with absolute confidence that I would receive a scholarship that year. And so it was.
It was very interesting to study and absolutely everything was different from my experience of studying at ASU. The year has been wonderful.
I met a lot of smart and interesting people from different parts of the world. Basically, these were people who studied on the same scholarship as me. Chevening Fellows make contacts with each other very easily. For me it was an opportunity to talk about my little republic, and many friends are planning to come visit.
Given the isolation in which we exist, this is a great chance not only to get a quality education, but also to talk about our people. We were so happy when our flag flashed on the official video after the Chevening Summit.
Ilona Khvartskaya, London Film Academy, filmmaking, 2022: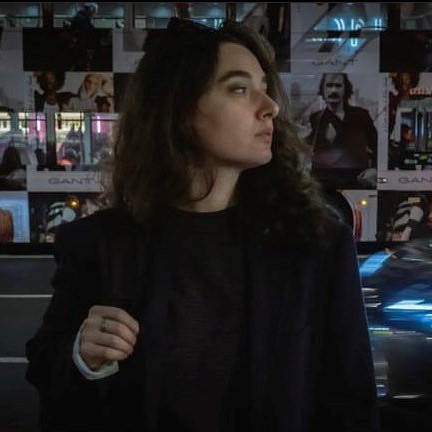 Studying here is not just lectures, notes, seminars. We have a lot of practical work with actors, with technology. The advantage of this film school is that there is a lot of practice and little theory. You have to study the theory yourself.
I believe that any opportunity to receive a scholarship and education abroad is a contribution to our republic.
I've been in London for a little over a month and during that time I've met dozens of people. People don't know where Abkhazia is and express curiosity. It's cool to talk about your country and know that you were the one who introduced it to people.
Eduard Yezhov, London Film Academy, filmmaking, 2022: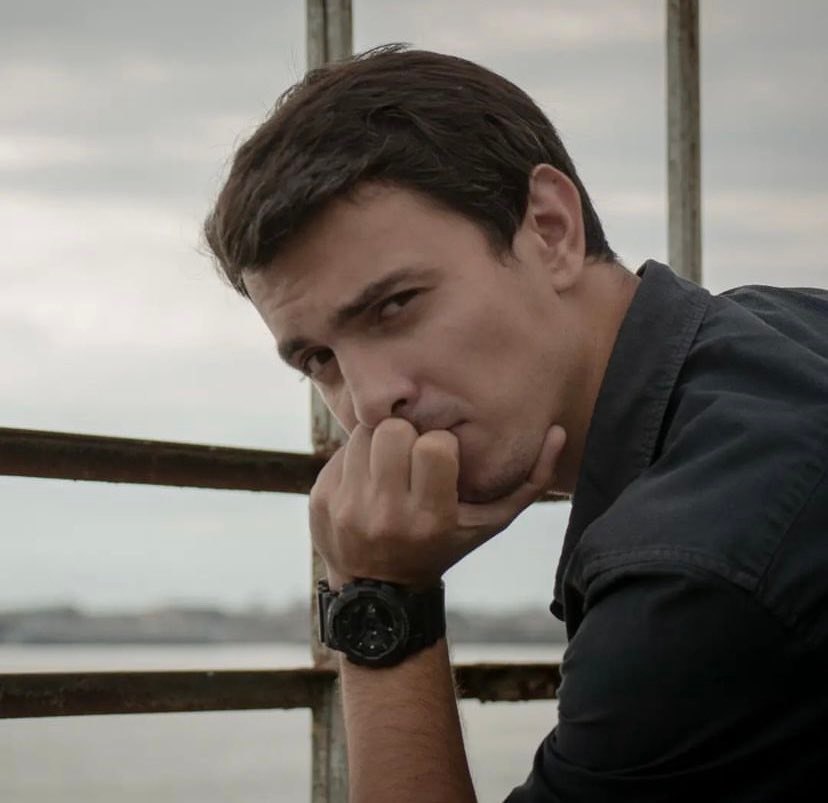 I'm studying filmmaking. It's a comprehensive course: directing, lighting, sound and so on. I really like the process and we get a lot of practice. The approach to education is different; here you are more engaged in self-education, while being in constant contact with the group.
Chevening is an awesome opportunity for anyone who wants to get an education in the UK without any associated political costs. In addition, Chevening allows you to make new acquaintances and share information about Abkhazia with a large number of people. To tell people who we are, that we even exist. Each time I get the question "Where are you from?" I get to talk about country.
---
Toponyms, terminology, views and opinions expressed by the author are theirs alone and do not necessarily reflect the views and opinions of JAMnews or any employees thereof. JAMnews reserves the right to delete comments it considers to be offensive, inflammatory, threatening or otherwise unacceptable