Suspect in murder case of 8-year-old girl in Gori followed and photographed victim
The recent attack and murder of an 8-year-old girl in Gori, Georgia, may have been sexually motivated, police say. 
Images found on the suspect's phone show that he likely followed the victim for some time before attacking her.
On 25 October Nana Beriashvili, 8, was on her way to dance classes when she went missing. Although the school where she danced was close to her home, she never arrived.
Beriashvili's body was found on 25 October in the courtyard of the Gori District Court on the banks of the Liakhvi River. Witnesses say that her limbs were bound by metal wire and a plastic bag was tied over her head.
The main suspect, 34-year-old Iago Nebieridze, was detained the next morning. He denies the charges against him.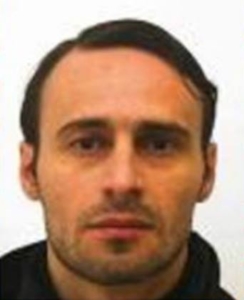 Nebieridze's mother told reporters that he had a previous conviction for which he spent nine years in prison. He was released early 2018.
Nebieridze was found and detained in a house located close to that of the Beriashvili family.
He was hired to renovate the home he was arrested in.
The police say they inspected all the homes along Beriashvili's route from her own house to the school. They also brought in dogs who detected traces of blood in the basement of the home he was renovating.
Preliminary information has it that Beriashvili was murdered in this location.
•  Georgian public demands immediate investigation into brutal murder of 8-year-old girl
•  Shepherd confesses to murdering Georgian-American family
•  Abkhaz pedophile caught in the act, mothers sold him their children
He presumably loaded the body onto a wheelbarrow and left it on the bank of the Liakhvi River near the city court building. Locals recalled that they saw Nebieridze walking along the road with a wheelbarrow the same day Beriashvili's body was found.
A 15-year-old case. What is known about the main suspect?
This was not the only case related to child abduction that Nebieridze was involved in.
Another, similar case took place in Gori some 15 years ago.
In 2004, an 11-year-old boy was kidnapped from the Berdzenishvili family and held for ransom. His relatives agreed to the demands of the kidnappers and were ready to pay, but they were not contacted again. The child was never found.
Since then, the boy's family got in touch with journalists.
The child's grandfather, Zakro Berdzenishvili, told Rustavi-2 that Nebieridze was arrested previously for his involvement in the kidnapping of his grandson.
This information was then checked and corroborated by Rustavi-2's journalists. However, he had only been sentenced for extortion, not for kidnapping.
Zakro Berdzenishvili recalled the events of 15 years ago:
"Iago Nebieridze and his father were working on a garage that was being built near our house at the time. My grandson was darting about the house as usual, made friends with Nebieridze and helped him with the garage. One morning, the child disappeared without a trace. We were contacted and told to pay a certain amount if we wanted to see our grandson again. We agreed, but no one got in touch with us after that. He would now have been 26 years old."
He says the family immediately suspected Nebieridze of kidnapping the young boy, given that they had been spending a lot of time together.
"Iago Nebieridze kidnapped him 15 years ago, but they could not prove it. Why do you think he was imprisoned?" Berdzenishvili said.
Rustavi-2 also reported on another abduction case in which Nebieridze was involved. His neighbors told journalists in an interview that Nebieridze was arrested for kidnapping a woman and demanding a ransom.
Nebieridze was sentenced to 17 years in prison. However, after serving nine years he received amnesty and was released on presidential decree in February 2018.
Rustavi-2 also found Nebieridze's name mentioned in their archives in a 2004 report from the Public Defender of Georgia.
The report says Nebieridze was severely beaten in prison.