So as not to be ashamed of reading it
Ordukhan Teymurkhan, 46, Azerbaijani national, a video-blogger, lives in the Netherlands now. In his video-blogs he criticizes the Azerbaijani government. He also organizes protest campaigns against the Azerbaijani authorities, like, for example, a symbolic dismantling of Heydar Aliyev's monument maquette in Berlin.
After this campaign, Ordukhan Teymurkhan published on social media an audio record of his phone conversation with his sisters, who were crying and begging their brother to hush up: 'Please, think about us."
"25 police officers came to my sister's house, while they were having a family celebration. My 4 sisters, a 2-year-old niece, my brothers and their children, 12 people in total, were taken to the police. My sisters called me from the police department. Then I talked to the policemen. They insisted that I closed my Facebook page and quitted my activity."
The Interior Ministry didn't comment on this case.
In the blogger's words, not only the relatives, but also his classmates, have been subjected to pressure.
Ordukhan Teymurkhan says, all his relatives, except for his brother and nephew, were released after the interrogation.
Agil Laijev, a lawyer of the blogger's relatives, told Radio Liberty that after the interrogation in Sarukhan district court, Khanlar Dadashev, the blogger's brother, and Sabuhi Zeynalov, his nephew, had been sentenced to 30-day administrative detention. Under the court ruling, they were found guilty of disobeying police officers' legitimate order, at their house, on February 19.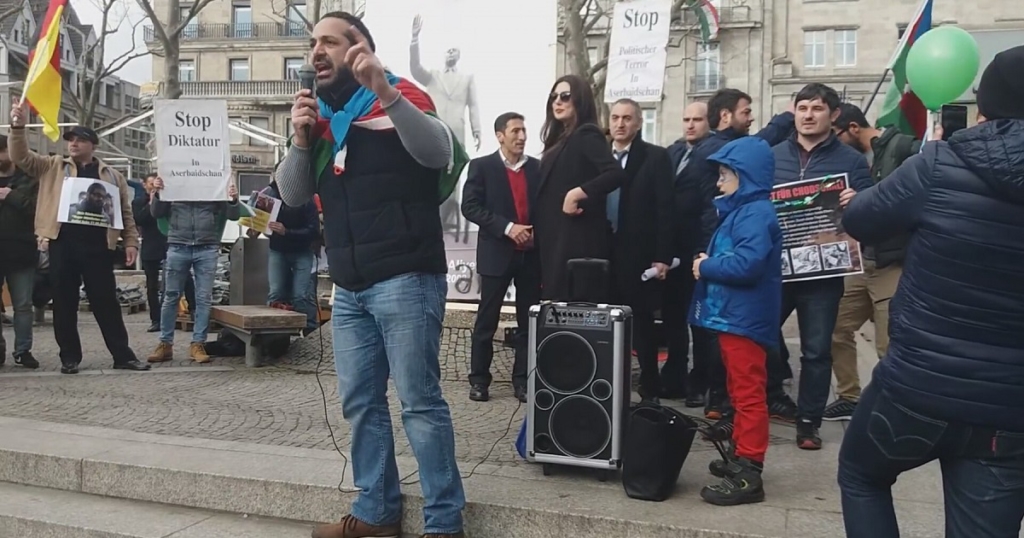 Ordukhan Teymurkhan is hardly the only blogger complaining about pressure on part of the Azerbaijani authorities. There are some other high-profile cases, like, for example, the arrest of Mehman Huseynov (Sancaq TV), who earlier also complained about tortures in the police, when he had been arrested for interrogation and then, on March 3, sentenced to 2 years for libel. In his video clips, Mehman used to criticize the government officials and conducting vox pops on provocative issues.
Abdul Abilov, another blogger, had spent 3 years in prison and the was released on parole. He had been sentenced to 6,5 years in prison for drug sales. In his last plea during the trial, Abilov said that the reason for his arrest was his FB page 'Let's say stop to flatterers'. Abdul Abilov was declared a political prisoner by the Amenesty İnternational.
Umma Safarov, a student at Baku State University, told journalists, the university administration had threated to expel him from the university for posts against the government and the president, and even for putting likes to similar statuses.
This list could be further continued. In 2015, there was a scandal around a critical social media post, related to the Azerbaijani MoI. Namely, Arif Mammadov, ex-envoy of the Organization of Islamic Cooperation to EU, published a post, criticizing Azerbaijani leadership in connection with the fire in a residential building. It was followed by dismissal of one of the Azerbaijani diplomats serving abroad. Mass media linked the aforesaid to the fact that the envoy's son had put a 'Like' to this post. Azerbaijani Foreign Ministry Spokesperson, Hikmat Hajiyev, another person who also liked the post, later apologized to the Azerbaijani government for 'Like' on this post:
"I, as a citizen of Azerbaijan, remaining faithful to the legacy of the nationwide leader of Azerbaijani people, Heydar Aliyev, as well as to the domestic and foreign policy, pursued by President Ilham Aliyev. From technical point of view, putting 'Like' on a social media status implies that one has 'seen', 'read' or 'familiarized' with it. Nevertheless, I would like to offer my apologies for a misunderstanding over 'Like' on A. Mammadov's social media status about fire in a residential house."
"There are such things written about our country's leadership, our top official, honorable President, on Meydan TV and Sancaq Internet-resources, that it's even embarrassing to read it. You will hardly find any other country in the world, where the President is affronted this way. We don't have a law on Internet-television, press. Therefore, I call on you to pass a law on Internet-TV broadcasting."
It's a fragment from the address of Malakhat Ibragimgyzy, MP from the ruling Yeni party, in Parliament, in September 2016. The matter concerns a new bill that serves to finally put the Azerbaijani online-media within the arm's reach of the legislation.
Azerbaijani Internet-space has been, in no way, 'regulated' by the criminal code all this time. The overwhelming majority of activists, who attribute their arrests to their Internet-activity, have been sentenced on different charges, for example, drug sales or disobedience to the police. Milli Majlis (Parliament) members have been long been demanding to rectify that omission.
For example, Siyavush Novruzov, MP, has suggested that social media users should be register by their ID numbers, so as to 'bear responsibility for their statements'.
Milli Majlis (Azerbaijani Parliament) announced in February this year about introduction of amendments to the Law on Information, Informatization and Protection of Information and the Law on Telecommunication. Bakhar Muradova, Milli Majlis Deputy Chairman, reported that both documents had been submitted to President Aliyev for consideration.
On March 10, Azerbaijani Parliament approved both bills on legislative amendments.
What changes will there be?
Under the amendments to the Law on Information, Informatization and Protection of Information, in case of publication of 'prohibited information' on the website, a relevant executive agency (apparently the Ministry of Communications) will issue a warning to the website and a host provider. If the website administration fails to remove the aforesaid information within 8 hours after issuance of the aforesaid warning, the website will be closed at least for 5 days. If the state agencies consider the information as dangerous for state and public, posing risk to people's health and life, then the website will be closed first and only afterwards a lawsuit against it will be filed. The website will be closed until the court delivers its judgment.
The website administration, a domain owner, host and Internet-providers, will be held liable as prescribed by the law.
[toggle title="What does 'prohibited information' imply?"]
Under the amendments bill, 'prohibited information' implies propaganda of violence and religious extremism, open calls for national, racial and religious hatred and hostility, for violent overthrow of government, organization of mass riots; as well as information violating personal inviolability and other data, dissemination of which is banned under the legislation of the Republic of Azerbaijan.
The government officials claim that the amendments aim to ensure cyber-security, prevention of cyber-attacks and keeping track of Internet-resources; setting rules for dissemination of information on Internet-resources and responsibility for violation of the aforesaid rules.[/toggle]
Opinions
As APA news agency reported, Azerbaijani Press Council members held a meeting on March 3, during which they 'noted the importance of introduced amendments to the aforesaid bill.'
Meanwhile, media representatives, human rights activists and media experts believe that the purpose of the proposed amendments is to restrict freedom of expression in Azerbaijan. In their opinion, under the pretext of 'prohibited information', the Azerbaijani authorities actually seek to eliminate the Internet-resources that criticize them.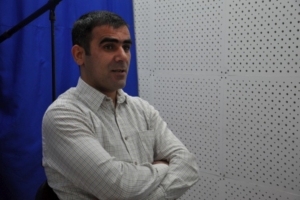 According to Khalid Agaliyev, a media expert, despite the fact that 'prohibited information' concept is repeatedly mentioned in the bill on amendments, its 'terms' section doesn't provide any explanation as to what kind of information is that:
"The grounds foreseen in the bill are numerous and extremely vague. As it is pointed out in the bill, if the Communications Ministry deems the information as libelous or insulting, it may demand that this information be removed, whereas in case of failure to comply with the demand, to block access to the given Internet-resource. But how will the Ministry decide, whether the report that 'a certain official takes bribes' is slander or not? It should be up to the courts, rather than the ministries and agencies, to decide whether this or that information is prohibited or not.
I could be conclude that this bill contradicts the Constitution's provisions on the freedom of information, expression, as well as the relevant articles of the European Convention that Azerbaijan has joined, and the European Court of Human Right's case-law on freedom of expression," the expert stated.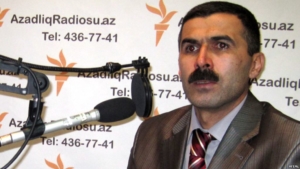 Oktay Gulaliyev, a human rights activist, says that Azerbaijani leadership has toughened control not only over the websites, but also over social media:
"Special units have been set up at the Communications Ministry for that purpose. We say that based on information from the activists who have been summoned to the police departments.
Policemen tell the interrogated persons that their publications are being monitored, that they publish critical, unsubstantiated posts. The police officers themselves admit that numerous people are involved in tracking the social media posts. As far as I've been informed, this work is carried out in several ministries, in the Yeni Party of Azerbaijan itself, as well as in a couple of para-governmental structures, in 5 agencies in total."
According to the list, drafted by Oktay Gulaliyev in February this year, 50 persons were imposed administrative penalty in Azerbaijan for criticizing the leadership on Facebook. The human rights activist says, those are only the activists who aren't afraid to openly report about their arrest, while the rest of the activists keep silence out of fear for their families.
When asked about the reports on setting up special units for monitoring social media in the Ministry, Ehsan Zakhidov, Azerbaijani MoI Spokesperson, responded as follows:
"It isn't anybody's business, what departments are set up in the MoI, is it? The republican law-enforcement agencies, including the MoI, continuously take relevant measures as prescribed by the law in order to combat crime and ensure public order and safety. Does it make any difference, what department has been set up here? If you haven't done anything wrong, there's nothing to worry about."
Ehsan Zakhidov, who didn't list to our next question to the end, put the phone down on us and didn't answer the phone calls anymore.
Having listened to our question, the Yeni Party press service promised to answer it in a couple of hours, and afterwards hung up the phone. But then the press service didn't pick up the phone the whole day.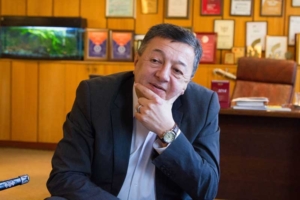 Elchin Shihli, Chairman of the Azerbaijani Journalists' Union, Editor-in-chief of Ayna.az website:
"When they say 'information that is prohibited for dissemination', there should be a list of such information. What kind of information is it? Who has drafted that list? None of that is known. Therefore, I believe that those legal amendments will seriously obstruct the freedom of expression."
Hebib Müntezir, Meydan TV Deputy Director, who is known for his criticisms of the Azerbaijani leadership, believes that the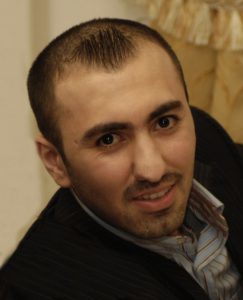 aforesaid legal amendments aim to ban independent mass media in the country:
"Of course, if any of the published materials contains false information, libel, it can be removed from the website. In any other case, we are not going to remove information from the website, even if it may lead to its closure.
In addition, access to the Meydan TV website is anyway blocked in Azerbaijan without any court ruling. Therefore, we recommend to use VPN, TOR browsers to access blocked websites."
"All fundamental freedoms are ensured in Azerbaijan. The freedom of speech is ensured by 100%. Hundreds of print media are operating in Azerbaijan. At the same time, there are no Internet access restrictions. The Internet is free and there is no censorship. There are about 72% of Internet users in the republic," Azerbaijani President, Ilham Aliyev, stated at the news conference in Germany, two years ago.
According to the Freedom of Press 2016 report by the Freedom House international organization, Azerbaijan was ranked among 'Not Free' countries.
[toggle title="More about Freedom House rating"]As the same organization pointed out in its last year's Freedom on the Net report, the Internet in Azerbaijan was partially free. Azerbaijan showed relatively positive results in the Freedom House' 2015 rating – 56points, whereas in 2016, the country was ranked among 'Partly Free' countries, scoring 57 points. According to Freedom House rating, other Caucasus countries with free Internet were: Georgia (25 points) and Armenia (30 points). Azerbaijan's other neighbors – Turkey (16 points), Russia (65 points) and Iran (87 points), were ranked among 'Not Free' countries in Freedom on the Net rating.[/toggle]
According to the World Press Freedom Index, a report by the Reporters Without Borders (Reporters sans frontières/RSF) organization, which covers the period of the past 5 years, in 2012, Azerbaijan was ranked 162nd among 180 countries; in 2013 – 156; in 2014 – 160, in 2015 – 162 and in 2016 – 163.