"Russia plans to stage a hostage-taking coup in Moldova" - Maia Sandu
Sandu on Russian plans
Moldovan President Maia Sandu said at a briefing on February 13 that Russia is planning a coup in Moldova, the Moldovan edition of Newsmaker writes.
"It will be organized under the guise of opposition protests and with the involvement of people with military training disguised as civilians. The plan also involves citizens of Russia, Belarus, Serbia and Montenegro entering the country. They will attack government buildings, take hostages and try to change the government in the republic."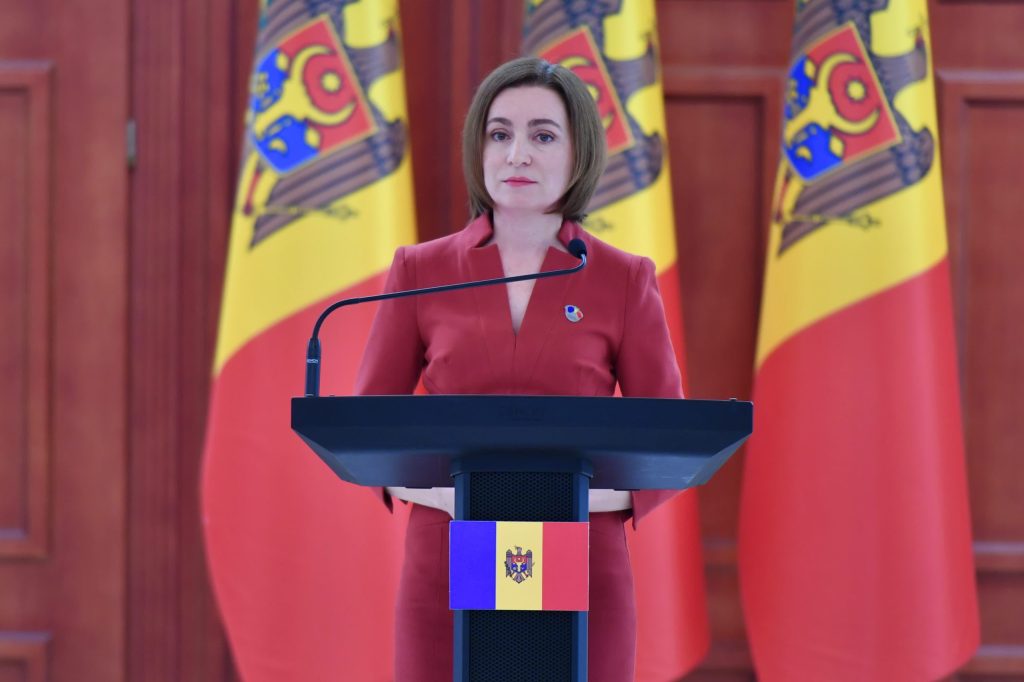 "The criminals are counting on some internal forces, in particular on criminal groups such as the Shor party, former law enforcement officers and people known for their ties to the oligarch Plahotniuc."
This is not the first time Russia planned to destabilize Moldova, Sandu said. According to her, such attempts were made last fall, "but thanks to the prompt intervention of the Moldovan security agencies, they were unsuccessful."
"The purpose of these actions is to overthrow the constitutional and legitimate government in Chisinau to an illegitimate, pro-Russian one, so that Russia can stop the process of European integration of the republic and use Moldova in the war against Ukraine," Sandu said.
She vowed that even now law enforcement agencies were working to prevent these provocations and keep the situation under control, and called on citizens to be vigilant and trust official information, since "the most aggressive form of attack is an information attack."
---
On February 9, at a meeting of the European Council in Brussels, Volodymyr Zelensky said that he had informed Maia Sandu that Ukrainian intelligence "managed to intercept a detailed Russian plan to destroy the political situation in Moldova." Zelenskiy said at the time that it was not yet known whether Moscow ordered the plan to be carried out.
The administration of the President of Moldova also confirmed Zelensky's words. They stressed that Maia Sandu and her Ukrainian counterpart are continually exchanging views on the situation in the region.