Saakashvili asks new president of Ukraine to restore citizenship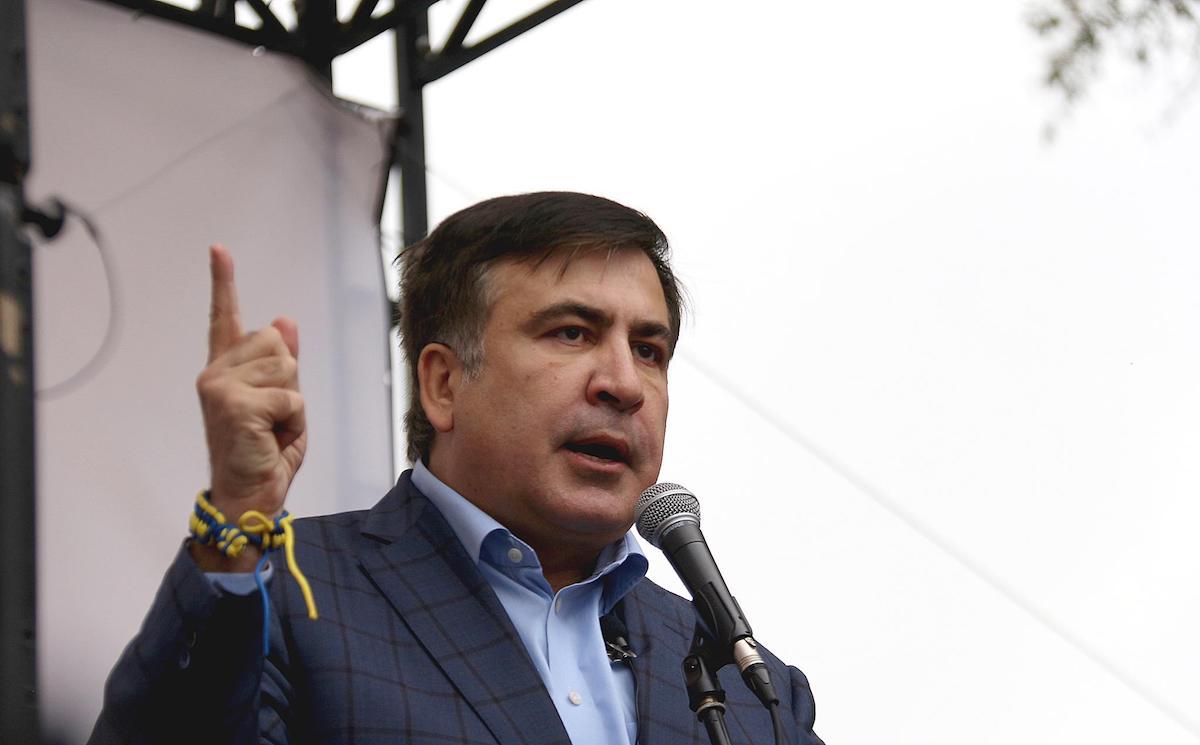 The former president of Georgia and former head of the Odesa region of Ukraine, Mikheil Saakashvili, has filed an appeal to President Volodymyr Zelensky asking him to restore his Ukrainian citizenship, his lawyer Russian Chernolutsky has reported.
"We are continuing the new stage and active defense on the return of Mikheil Saakashvili to Ukraine. A new era has come — a new president!" he wrote.
• Op-Ed: Saakashvili in Ukraine, the beginning of the end
Chernolutsky said that he filed the appeal on May 22.
Earlier, Saakashvili said that he had appealed to the Minister of Internal Affairs, the border service and the Security Service with a request to lift the ban on his entry into Ukraine.
On the day of the presidential election in Ukraine on March 31, Volodymyr Zelensky said he would welcome the return of Saakashvili to Ukraine.
"Let him come. I think that Mikheil Saakashvili plays a large role now when he defends the democracy of Ukraine in Europe and shows this by his actions. He is a serious diplomat and a serious consultant for all people, for all candidates who go into politics today…I think that the help of such a person as Saakashvili will be needed by everyone."
How Saakashvili received and later lost Ukrainian citizenship
Ukrainian citizenship was granted to the former president of Georgia by the president of Ukraine Petro Poroshenko in 2015, when Saakashvili was appointed governor of the Odesa region.
At the end of 2016, Saakashvili resigned and accused President Poroshenko of corruption and unwillingness to carry out reforms.
Saakashvili announced the creation of his own party and his departure into the opposition. In July 2017, President Poroshenko deprived Saakashvili of his Ukrainian citizenship.
The reason for the decision was that Saakashvili, while obtaining citizenship, allegedly concealed information about criminal cases initiated against him in Georgia.
In December 2017, Saakashvili was accused by the Ukrainian prosecutor's office "of assisting members of a criminal organization and supporting criminal activities to the detriment of the state's interests." The prosecutor's office say he had received money to organize protest actions from Russia from people close to the former president of Ukraine Yanukovych.
Saakashvili was arrested, but the next day a Ukrainian court released him. In February 2018, Mikhail Saakashvili was deported from Ukraine to Poland. He currently resides in the Netherlands.