"Russia's best" – why is a Russian senator from Karachay-Cherkessia standing trial for murder?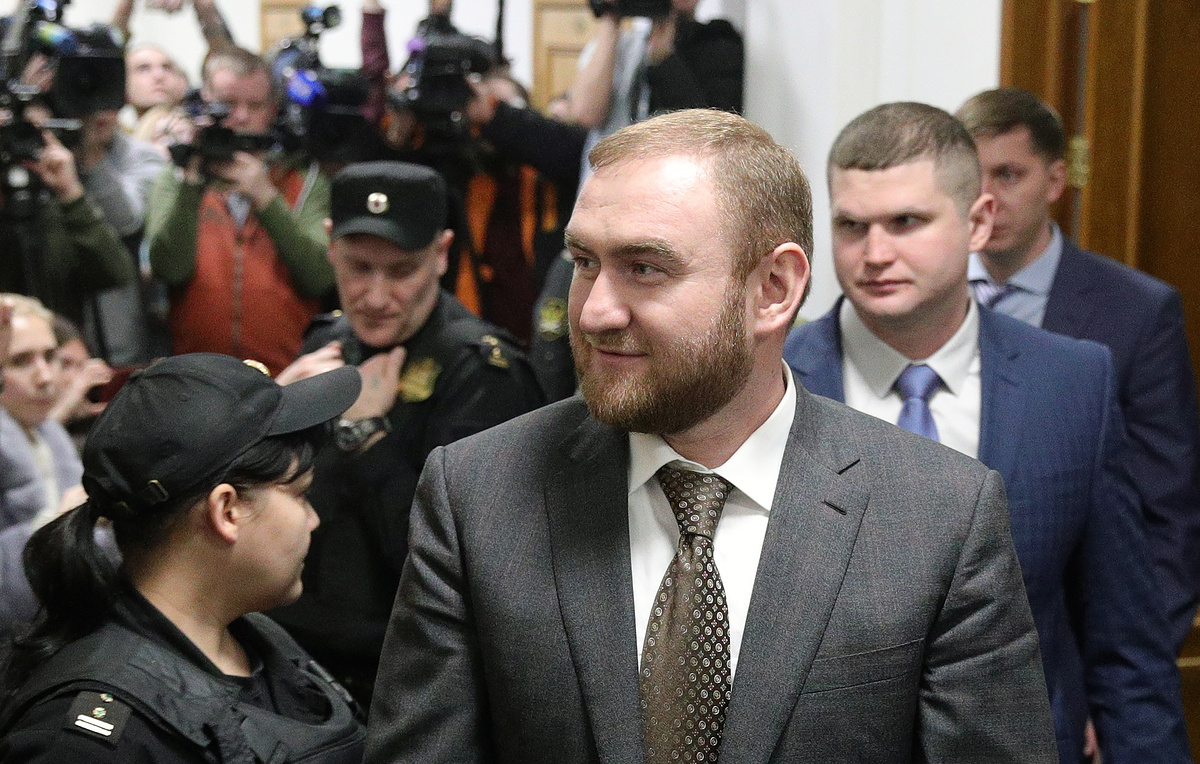 Based on material from Novaya Gazeta
A Russian senator from the Karachay-Cherkess Republic in the North Caucasus, Rauf Arashukov, was arrested on 30 January at a session of the Federation Council (the upper chamber of the Russian parliament).
Before the arrest, the meeting was announced as closed to the press. Later, however, the senators told reporters that Arashukov had been trying to escape.
In the evening of the same day, the court gave the Russian senator two months pre-trial arrest.
• ECHR recognizes political motive in Navalny arrests 
• Russia: the authorities are attacking the youth
Arashukov has been charged with murder, participation in a criminal community, and putting pressure on a witness.
He has been charged with the murder of at least two people.
In March 2010, the leader of the Adyge-Khase youth organization, 36-year-old Aslan Zhukov, was shot dead. In May the same year, a candidate to the chair of the government of the Karachay-Cherkess Republic, Fral Shebzukhov, was also killed.
In addition, it is reported that the senator is involved in at least two other murders committed in 2003 and 2006.
Arashukov denies the charges against him.
Raul Arashukov, the father of Rauf Arashukov and adviser to the general director of Gazprom Mezhregiongaz, was arrested on the same day as his son.
Arashukov Sr. stands accused of embezzling natural gas to the amount of about 30 billion rubles ($460 million).
According to investigators, Arashukov and other persons supplied gas to fake consumers, and then sold the gas to real consumers for cash.
From MPs to criminals 
Rauf Arashukov remains a senator despite the accusations. This means that his arrest is the first among the current members of the upper chamber of the Russian parliament.
However, former members of the Council are far from  innocent – over the past 10 years in Russia, 12 former senators have been convicted under various articles, right up through to murder.
House Speaker Valentina Matvienko said that Rauf Arashukov's case should not cast a shadow on the Council: even if it is proven that he has committed crimes, he committed them while he was not a senator.
Commenting on Twitter about the arrest of Arashukov and criminal cases against former members of the Federation Council, the Russian opposition member Dmitry Gudkov said:
"Twelve members [of the council] have been convicted over the past 10 years, from murder and rape to shooting and theft. Four more senators are also wanted. In total … every tenth senator is a criminal. [They are] the best Russia has to offer!"