Russian authorities resort to forceful settlement of unrest in Ingushetia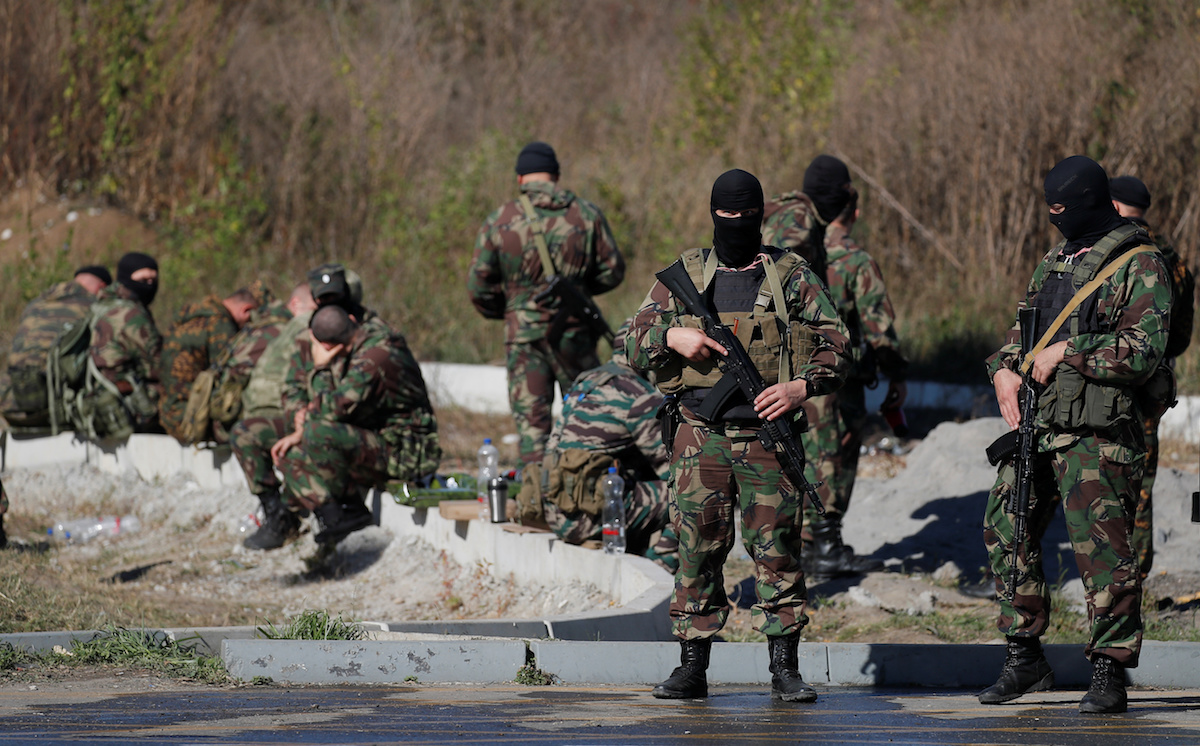 Based on an article by Novaya Gazeta
Search and detain operations are being carried out in the Russian republic of Ingushetia in the North Caucasus, with the aim of putting an end to protests taking place against the relocation of the administrative border of Ingushetia with neighboring Chechnya.
About 40 people have been detained, and four have been criminally charged.
On 15 April, Russian law enforcement officers surrounded the Karabulak home of Magomed Mutsolgov, the chairman of the Mashr human rights movement, with armored vehicles.
The organization's office was then searched.
Magomed Mutsolgov and his brother and colleague Ruslan Mutsolgov took part in all the protest rallies regarding the border with Chechnya, in which the republic has been actively engaged in since autumn 2018.
• Chechnya loses out on border deal
The search lasted for approximately five hours.
"Documents and the seal of the organization were confiscated, as were lists of phone numbers. They also took video cameras which were around the house and office," Magomed Mutsolgov commented on the results of the police operation.
No charges have been laid against him.
Home searches and the arrests of protest leaders and active participants in rallies have been taking place in Ingushetia since 2 April.
Most of the those who have been detained have received administrative arrest for 10 days, while others have received fines ranging from 50 to 250,000 rubles (approximately $800 to 4000 dollars).
There were several dozen attempts to appeal against the arrests and fines, but the court has not granted any of them.
Four protest leaders, Akhmed Barakhoev, Musu Malsagov, Barakh Chemurziev and Bagaudin Khautiyev, were imprisoned on 3 April in the neighboring republic of Kabardino-Balkaria. They were accused of using violence against a representative of the authorities and calling for riots or participating in them. All participants in the case say the prosecution is purely political.
Protests in Ingushetia have been ongoing since last fall, when it was announced that an agreement was signed between the leaders of the Ingush and Chechen republics concerning the consolidation of the administrative border between them.
This signing took place without the public's participation and against the background of suspicions that more territories would be ceded by Ingushetia to Chechnya.
Ingushetia protested for two weeks, but the Constitutional Court of Russia confirmed the legality of the agreement. The protesters went home, but in mid-March the protests resumed after a paragraph dictating the necessity of holding a referendum in order to alter the republic's borders disappeared from local legislation – as the authorities later explained, "by chance".
During the protests, clashes with law enforcement officers occurred. Allegedly, 10 law enforcement officers were injured in the process.
Currently, all the major settlements of Ingushetia are being patrolled by internal troops of the Ministry of Internal Affairs of Russia.