"Do you really want to be vassals of Putin?" - Reviews of the trial of Saakashvili
Reviews of the Saakashvili trial
High-ranking officials from Ukraine and the European Parliament have reacted to today's trial of Mikhail Saakashvili. Adviser to the President of Ukraine, Mikhail Podoliak, stated that the torture of the former President of Georgia, Mikhail Saakashvili, continues. According to European Parliament member Petras Auštrevičius, "Georgia is losing its patriots."
Saakashvili, currently in prison, participated remotely in today's court hearing. During his statement, he talked about his health and lifted his shirt to reveal his physical condition. Judging by his protruding ribs and stomach, Saakashvili has significantly lost weight.
Chief of the Ukrainian Presidential Administration, Andriy Yermak, said, "Release Mikhail Saakashvili from unlawful detention. Saakashvili is a symbol of freedom, justice, and democracy. His arrest and imprisonment constitute a violation of human rights."
European Parliament member Petras Auštrevičius remarked, "Former President of Georgia, Mikhail Saakashvili, is in court today. This gravely ill man was denied a visit from EU medical experts. Georgia is losing its patriots and its dream."
The former President of Georgia Micheil #Saakashvili at the court hearing today. This seriously ill man us denied permission for EU medical experts examination. #Georgia is loosing its patriots and dream…. pic.twitter.com/T8bUsHvLj5

— Petras Austrevicius (@petras_petras) July 3, 2023
Advisor to the President of Ukraine, Mikhail Podoliak: "Georgia continues its slow and cynical torture of former President Mikhail Saakashvili. An incredible and historic… suicide. What is this? Do you really strive so much to gain Russia's support? Do you truly want to be beloved and obedient vassals of Putin? Do you enjoy openly tarnishing your own European prospects to such an extent? The motives of the instigators and executors are clear. Must 'Georgia' become synonymous with cannibalism?"
Member of the European Parliament, Rasa Juknevičienė: "What the ruling party, 'Georgian Dream,' is doing to the former president is inhumane. It is the responsibility of the entire nation. Torture is prohibited by international law. I still hope that President Salome Zurabishvili will have the courage to pardon Mikhail Saakashvili."
---
---
● On June 16th, Mikhail Saakashvili stated his intention to be "very active" in Georgian politics.
● Mikhail Saakashvili has been in prison since the fall of 2021. He was arrested for illegally crossing the border of Georgia.
● Saakashvili's health has deteriorated while in prison. Since May 2022, the politician has been in the VivaMed clinic in Tbilisi. Over 20 independent doctors have stated that Saakashvili is in a critical condition.
● On May 12th, 2023, the European Court of Human Rights rejected Mikhail Saakashvili's request for transfer to Poland for treatment. According to Saakashvili's lawyer, the Strasbourg court has not yet reached a final decision on his case, and this response is only a "temporary measure." The Georgian Minister of Justice stated that this indicates that "all actions of the state were correct and in line with the highest standards of human rights."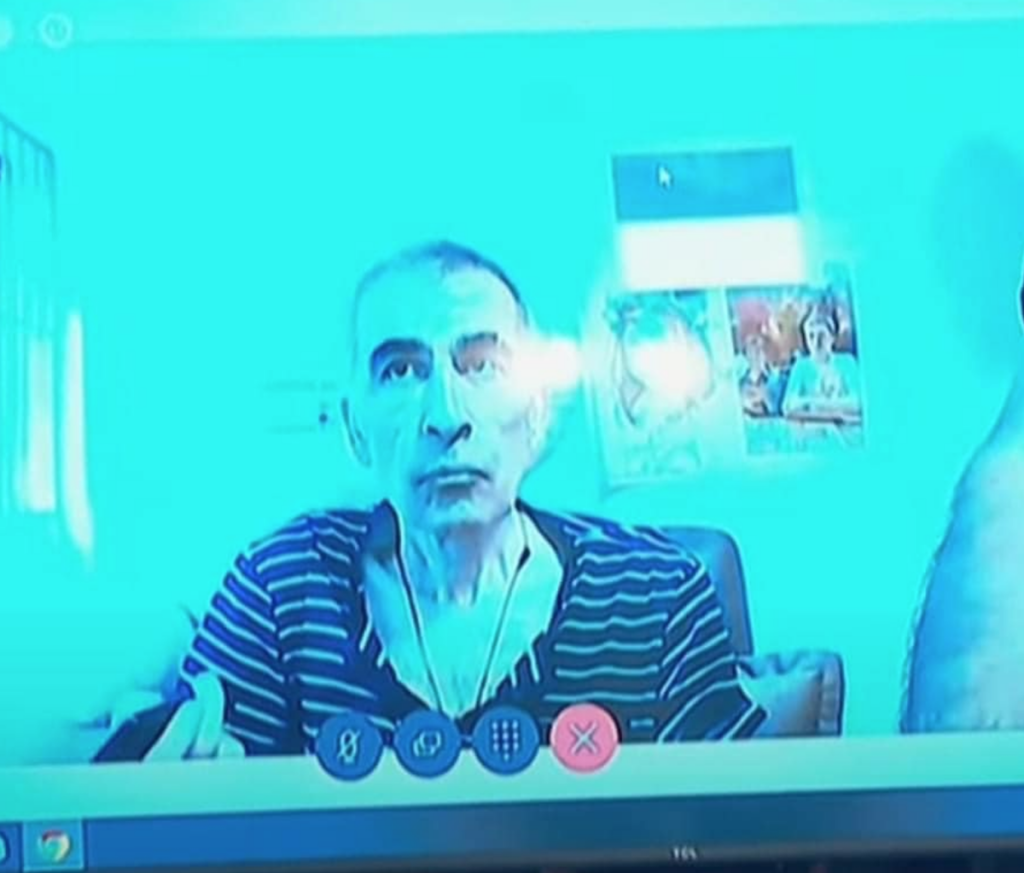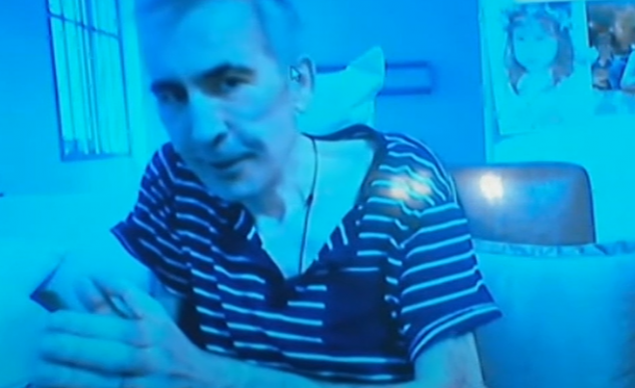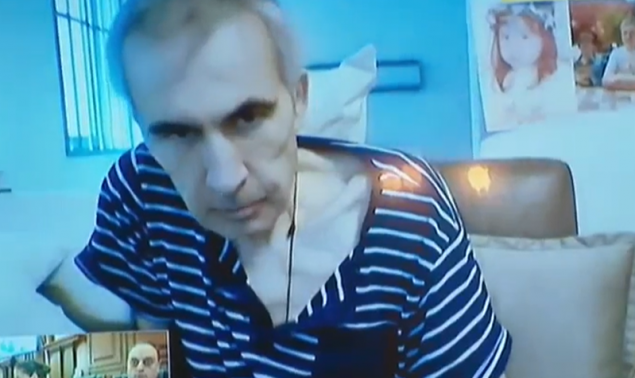 Frames from Mikheil Saakashvili's video
Reviews of the Saakashvili trial