Protest action in Javakheti, Georgia - cows stolen from villages bordering Turkey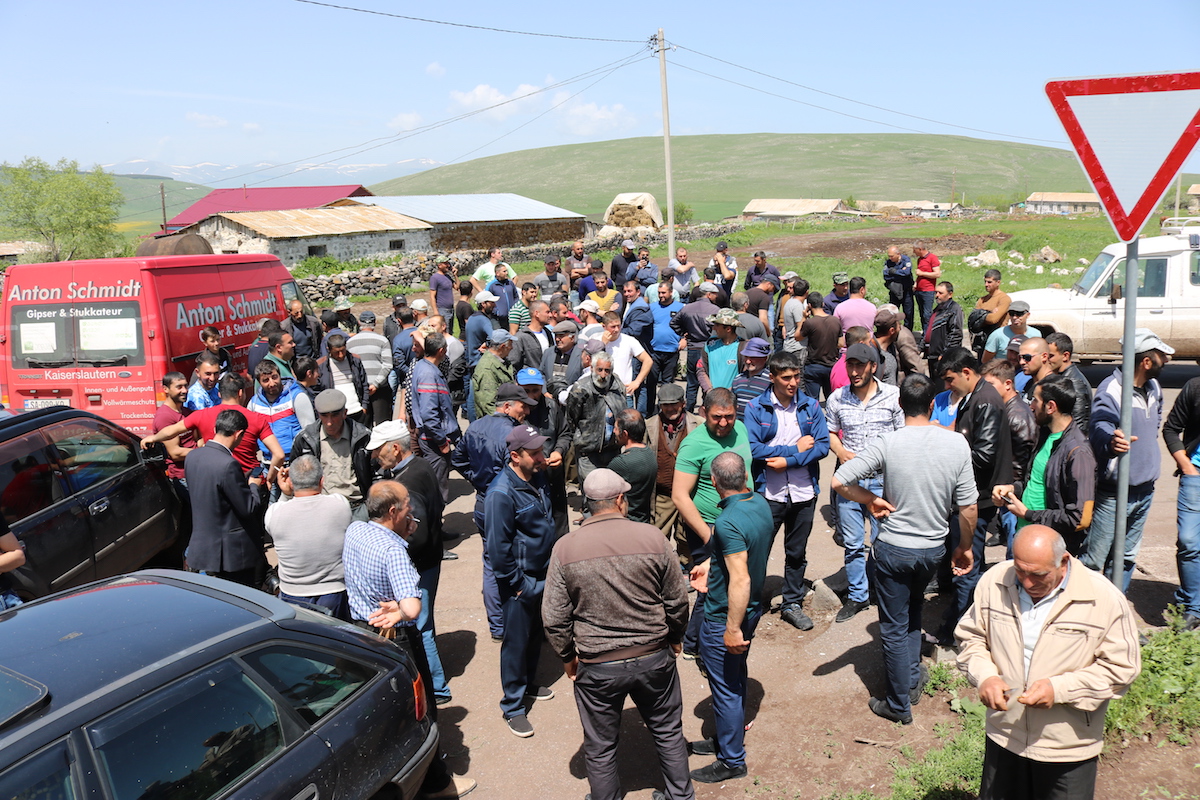 Since the morning of 28 May, the road from Georgia to Turkey near the village of Sulda in the mountainous region of Samtskhe-Javakheti has been blocked.
About 70 locals went on strike after 63 cows were stolen the night before. Residents say that during the night while the shepherds were sleeping they were attacked by four people. Eight shepherds were tied up by hand-made handcuffs and cattle were stolen.
According to one of the shepherds, those who did it spoke Turkish. Those who live around the border villages of Akhalkalaki district are mainly Armenians. Local residents say that livestock theft occurs quite often here, and that it is done by people who come over from Turkey.
The striker's main demand is to strengthen the security on the border with Turkey.
Residents say that cattle are frequently stolen secretly at night, directly from the their yards. Representatives of the local administration, namely the Mayor of Akhalkalaki and parliamentarian Yenzel Mkoyan, came to talk with the strikers. They promised to look into the situation.
Together with the local population, the shepherds from Georgia's Tusheti region also joined in. They suffered from this theft too as they brought their livestock to the rich pastures in Javakheti for summer.
Eight trucks which were going to Turkey are stuck on the blocked road, as well as about 10 cars.