How the president of Chechnya rose to fame in Abkhazia
A bizarre mystery story has unfolded in Abkhazia, starring an abducted Russian businessman, the local police and the Chechen President Ramzan Kadyrov.
The events unfolded as follows:
Three months ago Russian businessman Maxim Yakovlev was kidnapped in Abkhazia. The abduction was brazen: his masked kidnappers broke down the door to his hotel room in Novy Afon (Akhali Atoni aka New Athos) and dragged him out while the hotel staff was locked in a back room.
The Abkhaz police searched for Yakovlev for three months, albeit unsuccessfully. The relatives of the businessman then appealed to the President of Chechnya, Ramzan Kadyrov.
Representatives of Kadyrov soon arrived in Abkhazia, and the businessman was found in one of the villages of the Gudauta district. Daur Amichba, head of the Investigation Department of the Prosecutor General of Abkhazia, said that doctors examined Yakovlev and that the police interrogated him, but did not provide any further details.
Abkhazia wasn't Yakovlev's first port of call: back in 2013, Kyrgyzstan announced him wanted, and he ended up on Interpol's radar for the illegal acquisition of property. Yakovlev first hid in Thailand, but then felt he would be safer in Abkhazia. He was wrong.
Now he is in a St Petersburg hospital and is not communicating with journalists.
Read also: How Abkhaz resorts have scared away Russian tourists
Kadyrov later went public. He posted a clear message on his Telegram channel which stated that he was responsible for securing Yakovlev's release.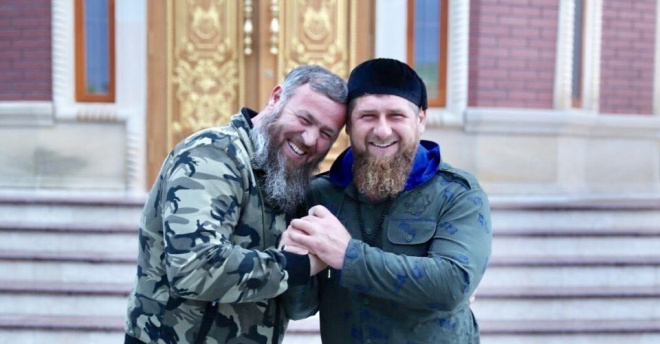 Kadyrov told the story of how the businessman's relatives appealed to him, and he thanked his adviser, State Duma Deputy Adam Delimkhanov:
"It was a difficult process, but it's the end result that is important: Maxim Yakovlev is free. I sincerely thank Adam [Delimkhanov] for the successful resolution of the problem, and I wish Maksim Yakovlev a speedy psychological and physical recovery."
The story of Kadyrov's intervention has become very popular on social media in Abkhazia, with people writing about the inefficiency of law enforcement agencies in the fight against crime. Many say they even dream of having a leader such as Kadyrov.
Comments made by social media users were full of praise for Kadyrov:
"Why do we need all kinds of democratic institutions if there is no benefit from them? It's better to have some kind of despot who is responsible for restoring order."
"We have not a single politician that is responsible [for his words], but he [promised] and did it [saved Yakovlev]. And we didn't even have to wait that long."
"We should bring him to Abkhazia for at least a year – all of the rubbish [of society] would dive for cover."