Political prisoners 'pardoned' in Azerbaijan: a sign of change?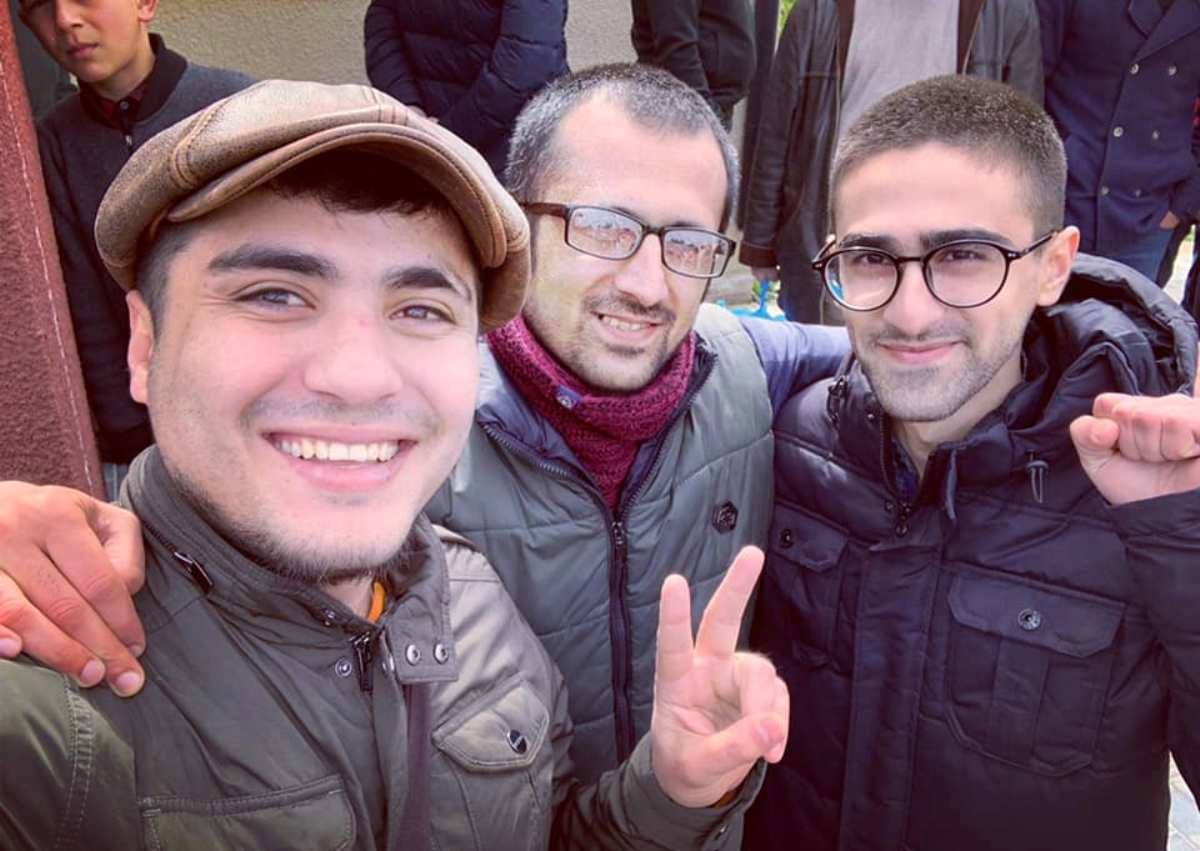 On 16 March President Ilham Aliyev signed an amnesty decree which released 399 prisoners, including about 50 political prisoners and prisoners of conscience. A few dozen political prisoners remain in prison, among them journalists Afgan Mukhtarli and Seymur Hazi.
US State Department: human rights situation in Azerbaijan is deplorable
Where is the red line for Azerbaijan's journalists
The public and pundits react
The reaction on social media and of political and public figures was divided into three main camps:
1. Gratitude to the president 
Some public figures such as Avaz Hasanov, the head of the Society for Humanitarian Studies, reacted by thanking the president and political émigré Emin Milli, the head of opposition website meydan.tv.
"Ilham Aliyev has been in power for 16 years, but what is happening now can strengthen his power," wrote Milli.
Until now, Milli has been an implacable enemy of the government, and the site he heads was even recently blocked in Azerbaijan for criticizing the authorities. Therefore, comments to his Facebook status were of the persuasion that: "If even someone like yourself says so, then who else can the people believe in?"
2. Optimism about changes in government policy
Erkin Qadirli, a member of the governing board of the opposition party Republican Alternative, took the opportunity to call on his fellow opposition members to prepare for active participation in the parliamentary elections scheduled for autumn 2020:
"These elections will be freer than the previous ones. The country is changing," Gadirli wrote on his Facebook page.
3. Dissatisfaction with the fact that not all political prisoners were released
Proponents of this position have published their posts on Facebook with the hashtag #hamısınıazadet ["free everyone"].
Human rights activist Intiqam Aliyev (himself a former prisoner of conscience) believes that the pardoning of political prisoners cannot be regarded as an act of humanism, since these people were convicted unfairly. This position is shared by the majority of the opposition.
The authorities' stance
The authorities do not officially recognize the existence of political prisoners in Azerbaijan.
Therefore, commenting on what happened, officials and pro-government experts talk about the pardon as a whole.
Thus, the head of the Ses [Az. voice] media outlet and political expert Bahruz Quliyev called the pardon "a good indicator of the humanistic policy of the head of state". However, he reproached international organizations for not appreciating this step:
"Their aim is to conduct a smear campaign against Azerbaijan," said Quliyev.
Released prisoners on their future plans

Some of the country's most famous political prisoners were released under the amnesty decree.
In their interviews with the BBC and Meydan TV, NIDA civic movement activists Qiyas Ibrahimov, Bayram Mamedov and Ilkin Rustamzade said that they would continue the struggle for democracy and the release of all political prisoners.
[youtube youtubeurl="https://www.youtube.com/watch?v=YrIWKal-XtY " ][/youtube]
The deputy chairman of the opposition Azerbaijani Popular Front Party, Gozal Bayramova, intends to fight not only for freedom for political prisoners, but also for fewer women in prisons:
"I will ensure that women who have not committed serious crimes receive alternative punishment, [not] imprisonment."
Former Minister of Health Ali Insanov is more critical:
"The release of political prisoners was possible thanks to the West. This is not the mercy of the government. I will continue my struggle to save Azerbaijan from collapse, on the verge of which it is located. True, I don't know yet whether I will join the opposition or it will join me."