Opposition protest in support of political prisoners takes place in Baku
The National Council of Democratic Forces has held an opposition rally in Baku.
Demonstrators demanded the release of blogger Mehman Huseynov, who has been on a hunger strike in prison. Huseynov's hunger strike is in protest of additional charges levied against him on the eve of the expiration date of his prison term.
In response to his hunger strike, numerous political prisoners, journalists and political activists have also gone on hunger strike in solidarity with Huseynov.
The rally is a link in a chain of opposition and civic protests that began in late December since Huseynov went on strike. The prison administration, however, has claimed from almost the beginning that Huseynov is not on hunger strike.
On 17 January, the European Parliament passed a resolution demanding that the Azerbaijani authorities "immediately release Mehman Huseynov and drop all charges against him".
The police closed the entrance to the stadium 15 minutes after the start of the rally, and mobile internet was turned off in the area around the stadium so that no one could broadcast live on social media.
According to official data, 2,800 people gathered at the rally. The opposition says it was more like 20,000. JAMnews correspondents placed the number of attendees at around 7,000.
Representatives of the Musavat, the Republican Alternative and the Popular Front of Azerbaijan opposition parties, as well as political activists, spoke from the podium.
In their speeches, they criticized the authorities of the country, talked about corruption, the bad economic situation and the violation of human rights in Azerbaijan.
The chairman of the Popular Front Party called on all those who gathered to come to the next rally the following week on 26 January.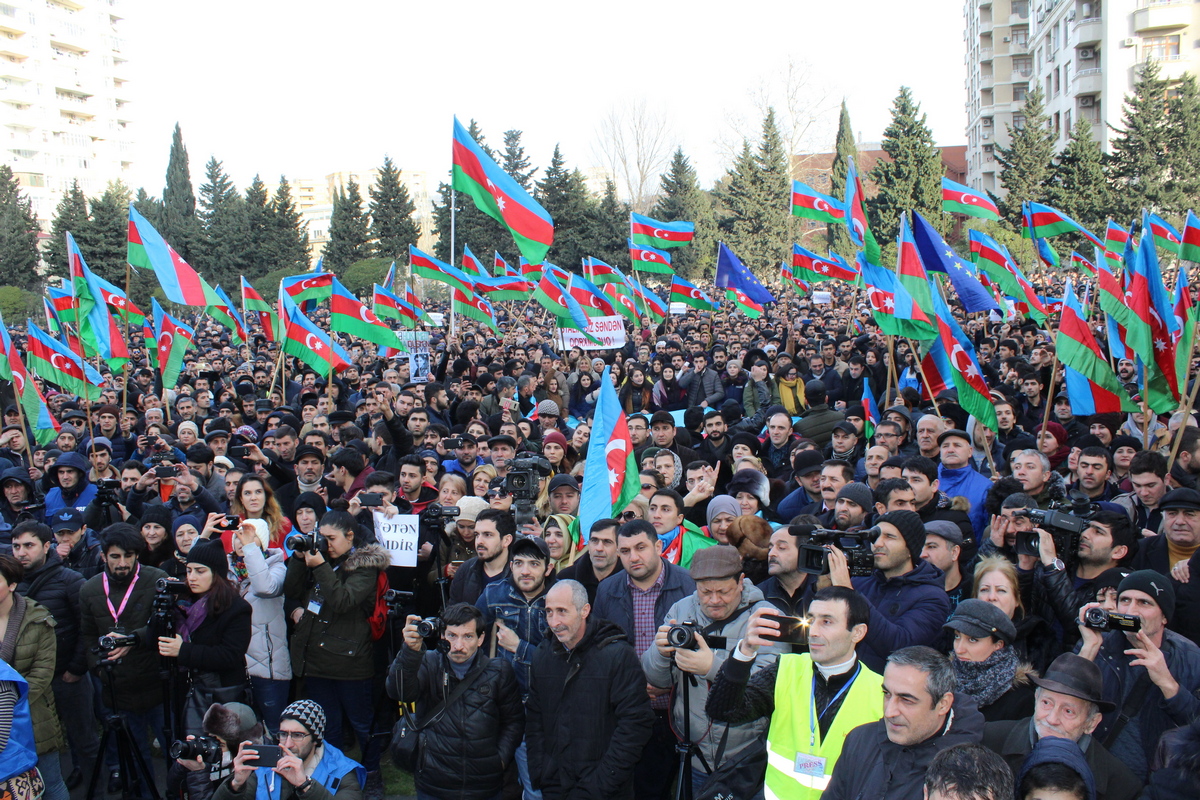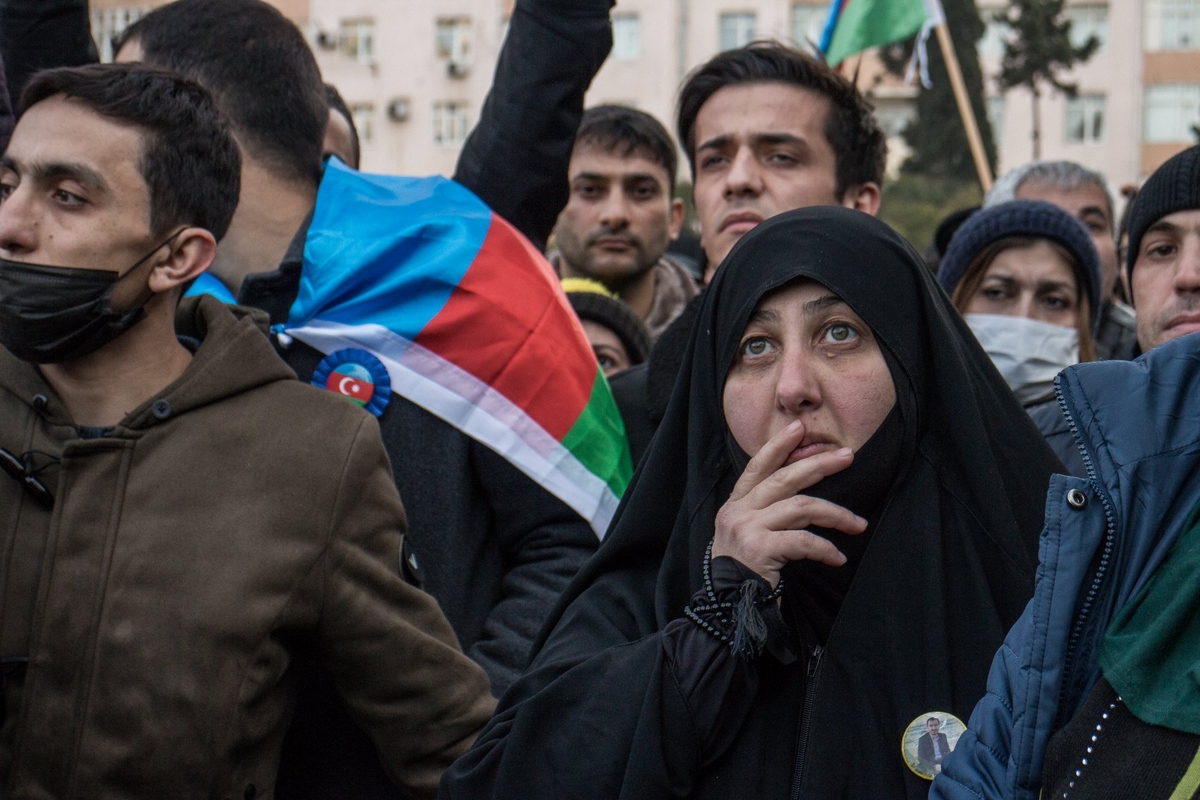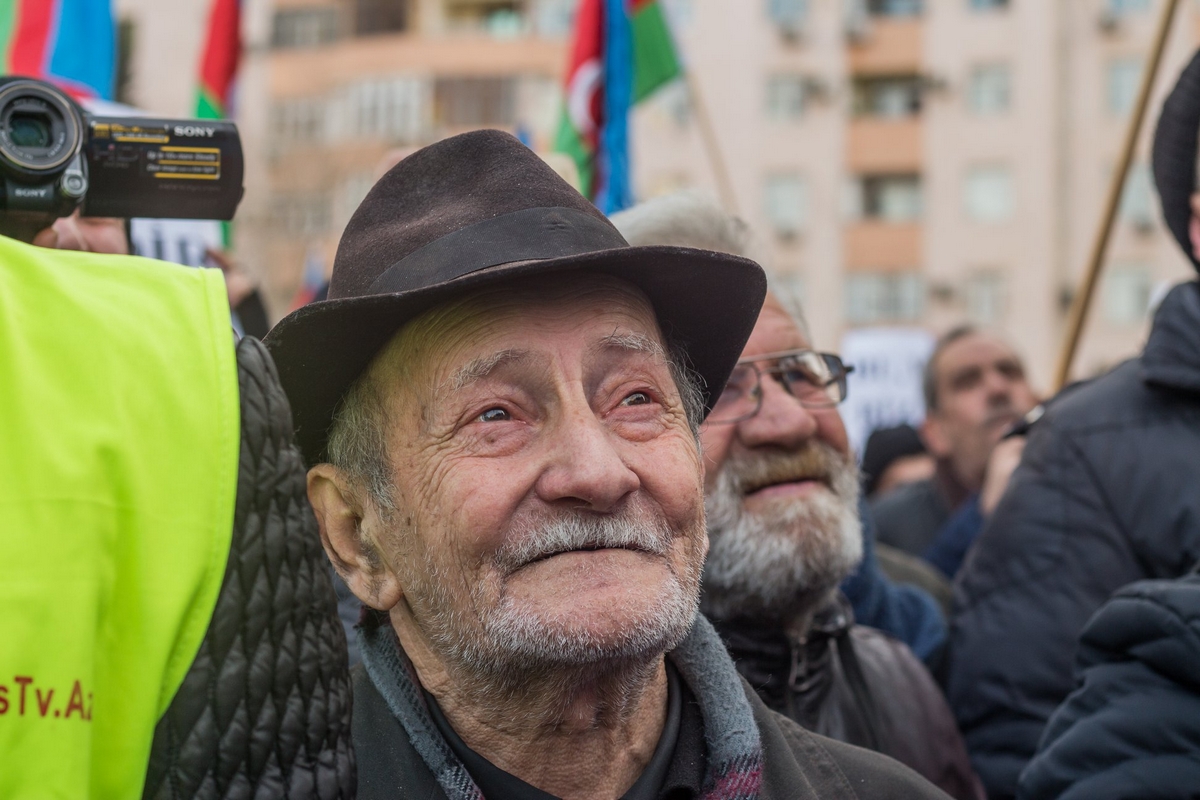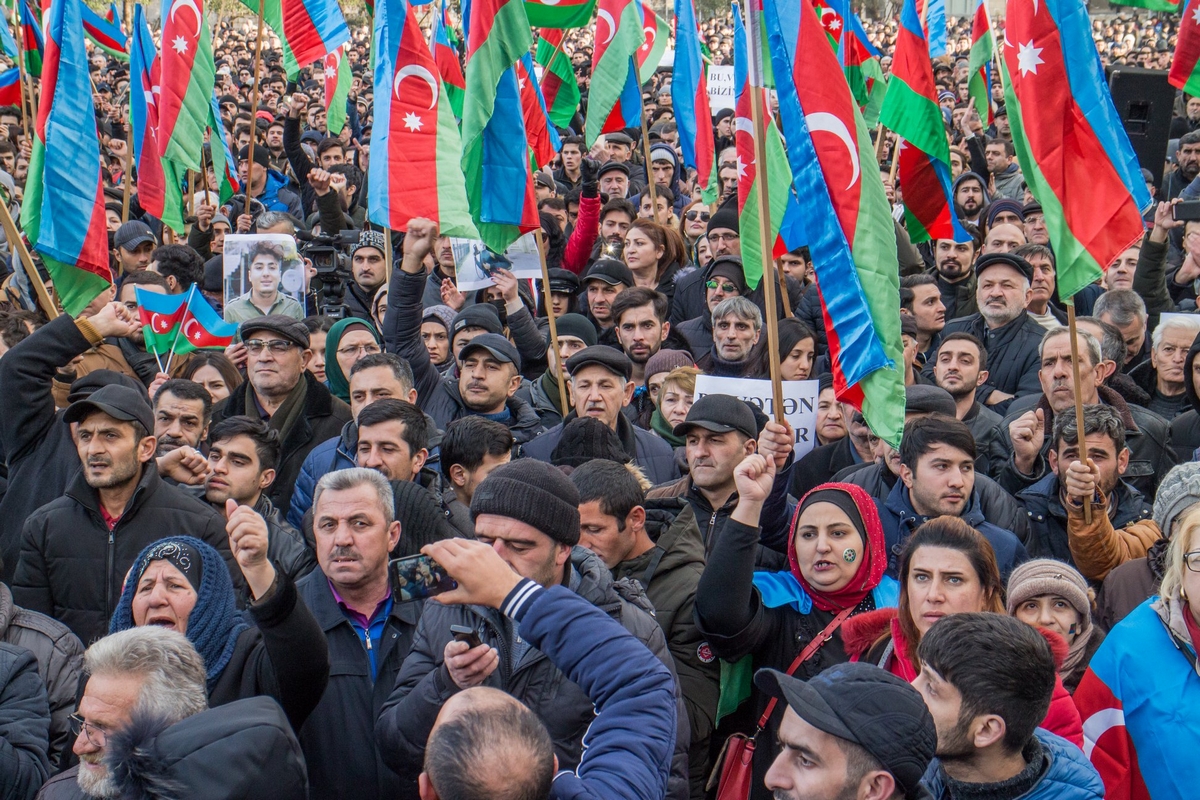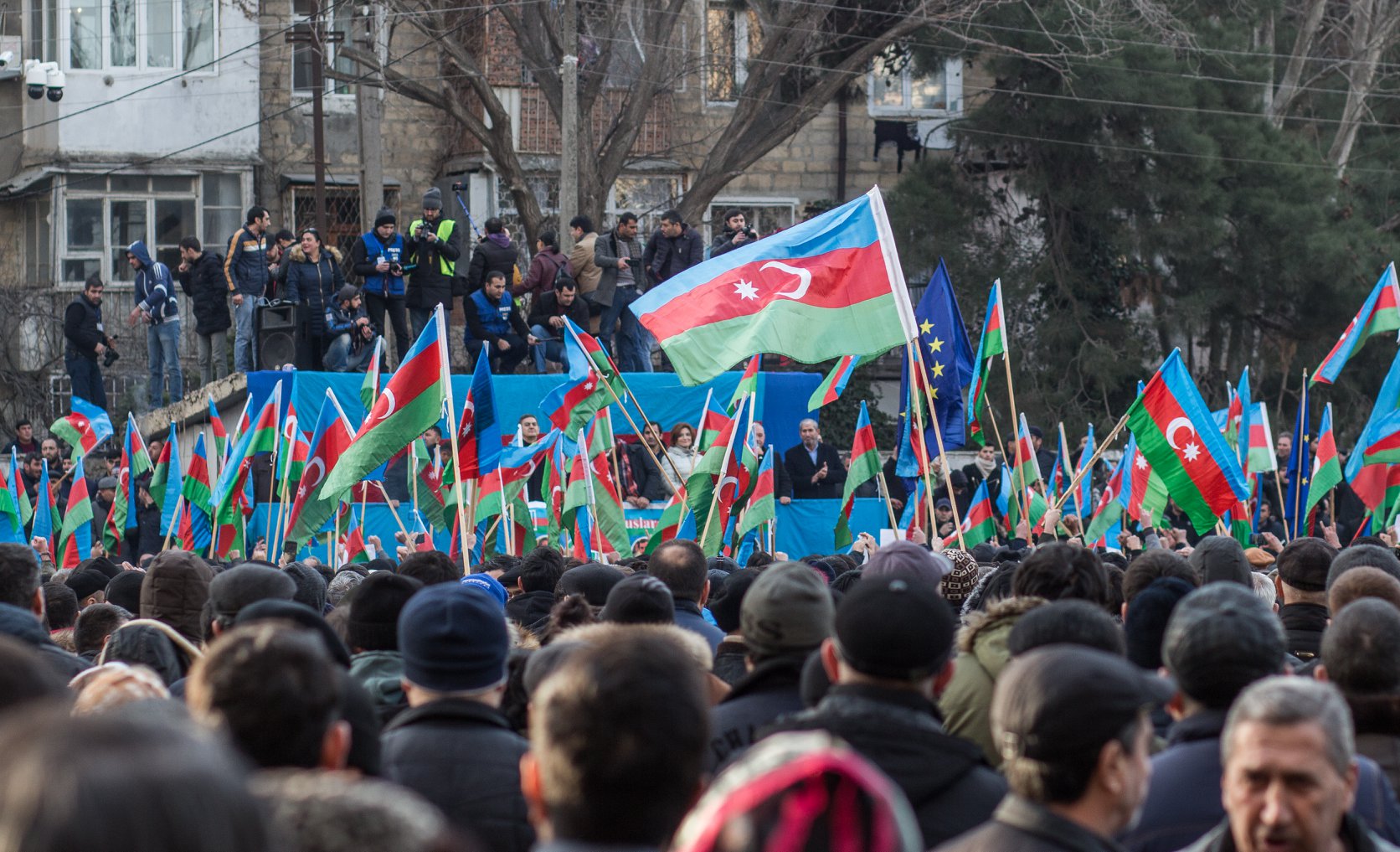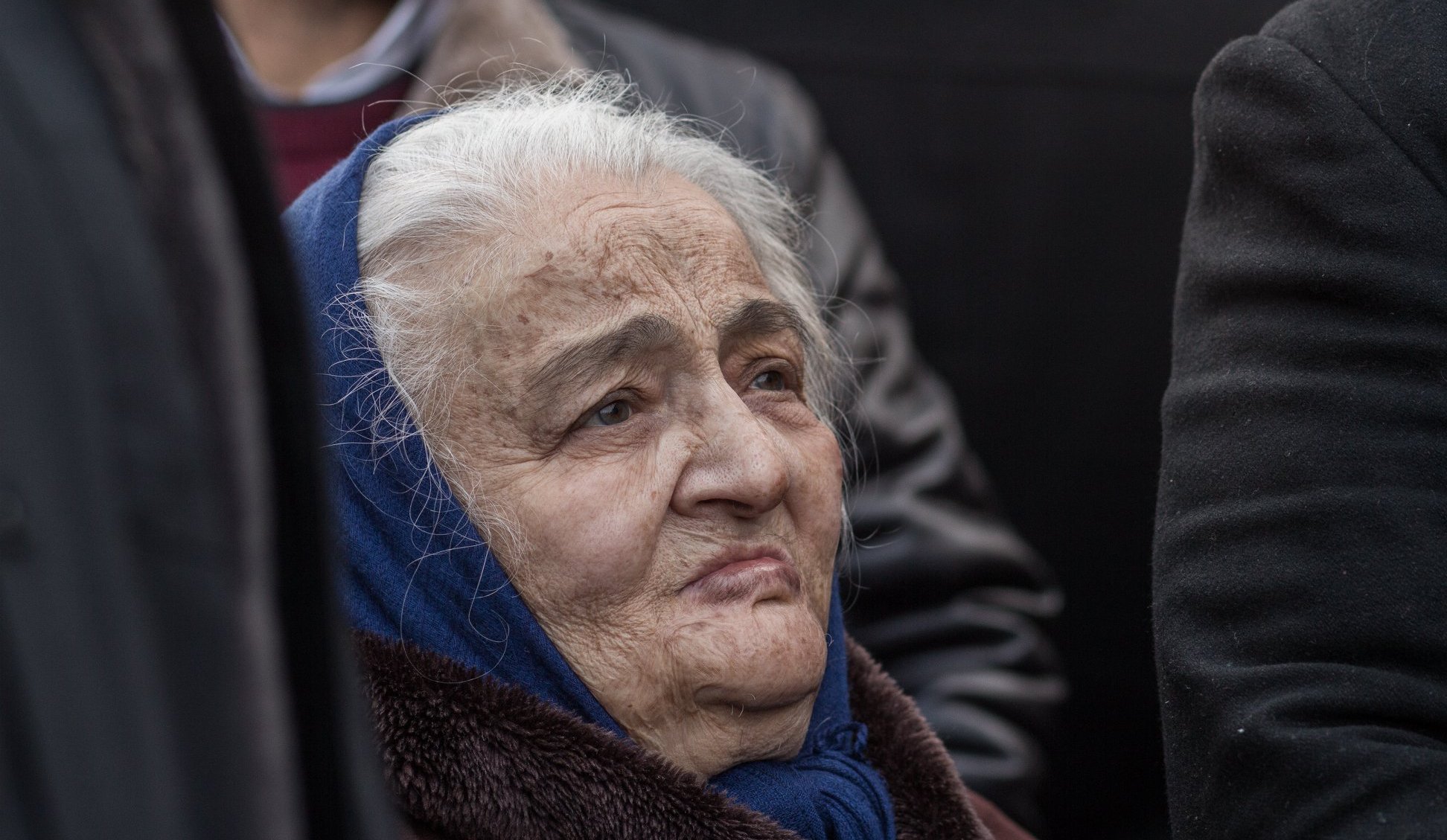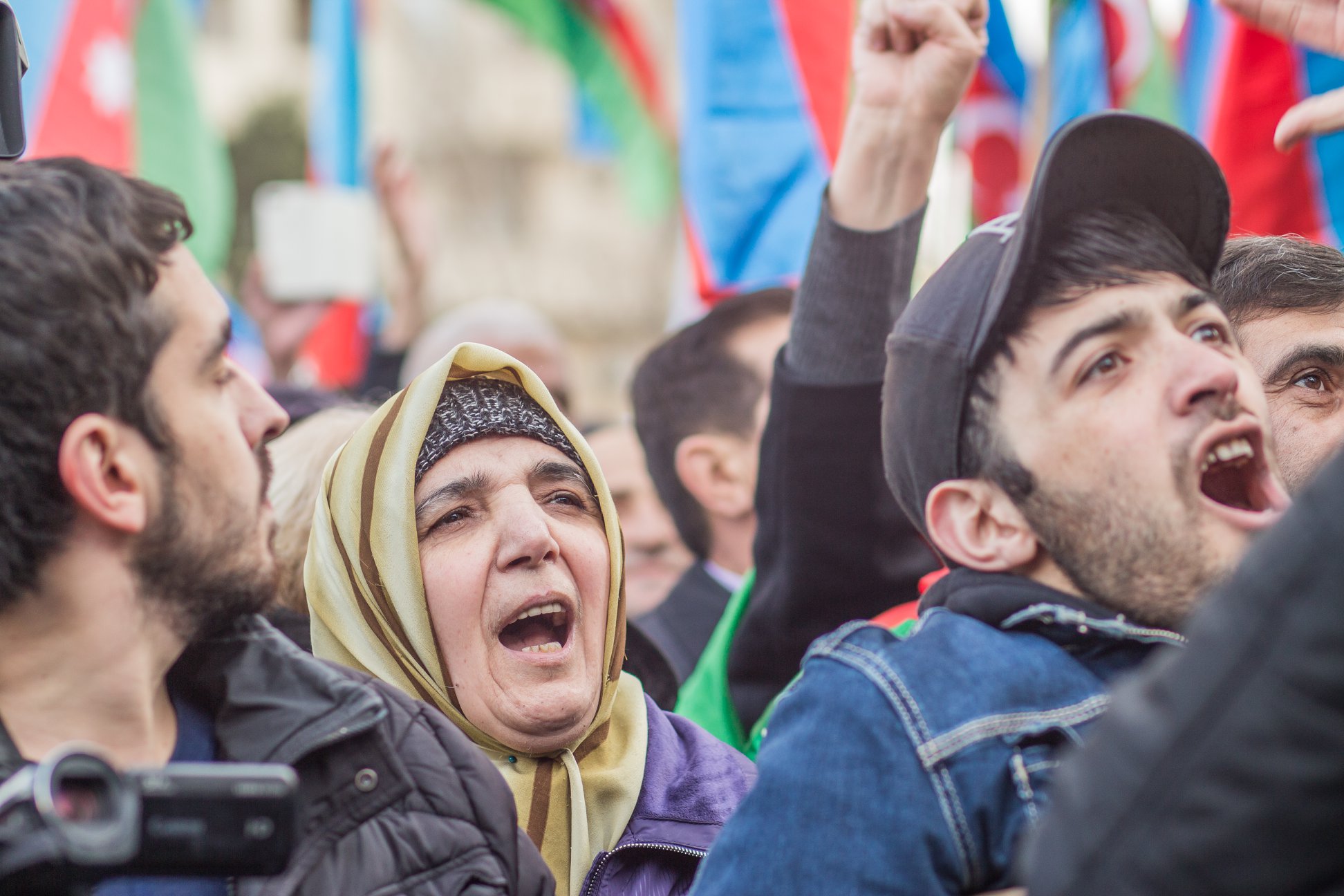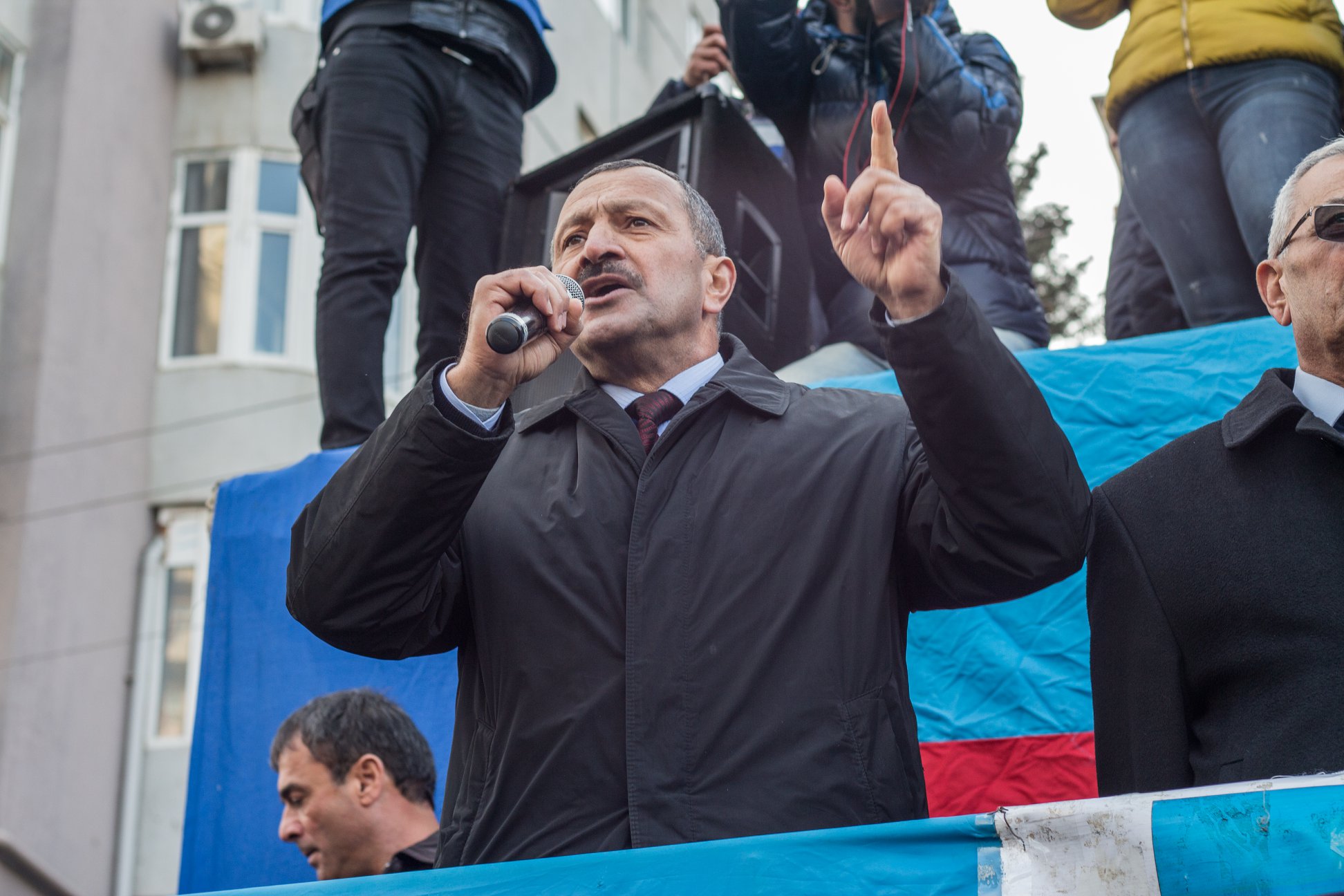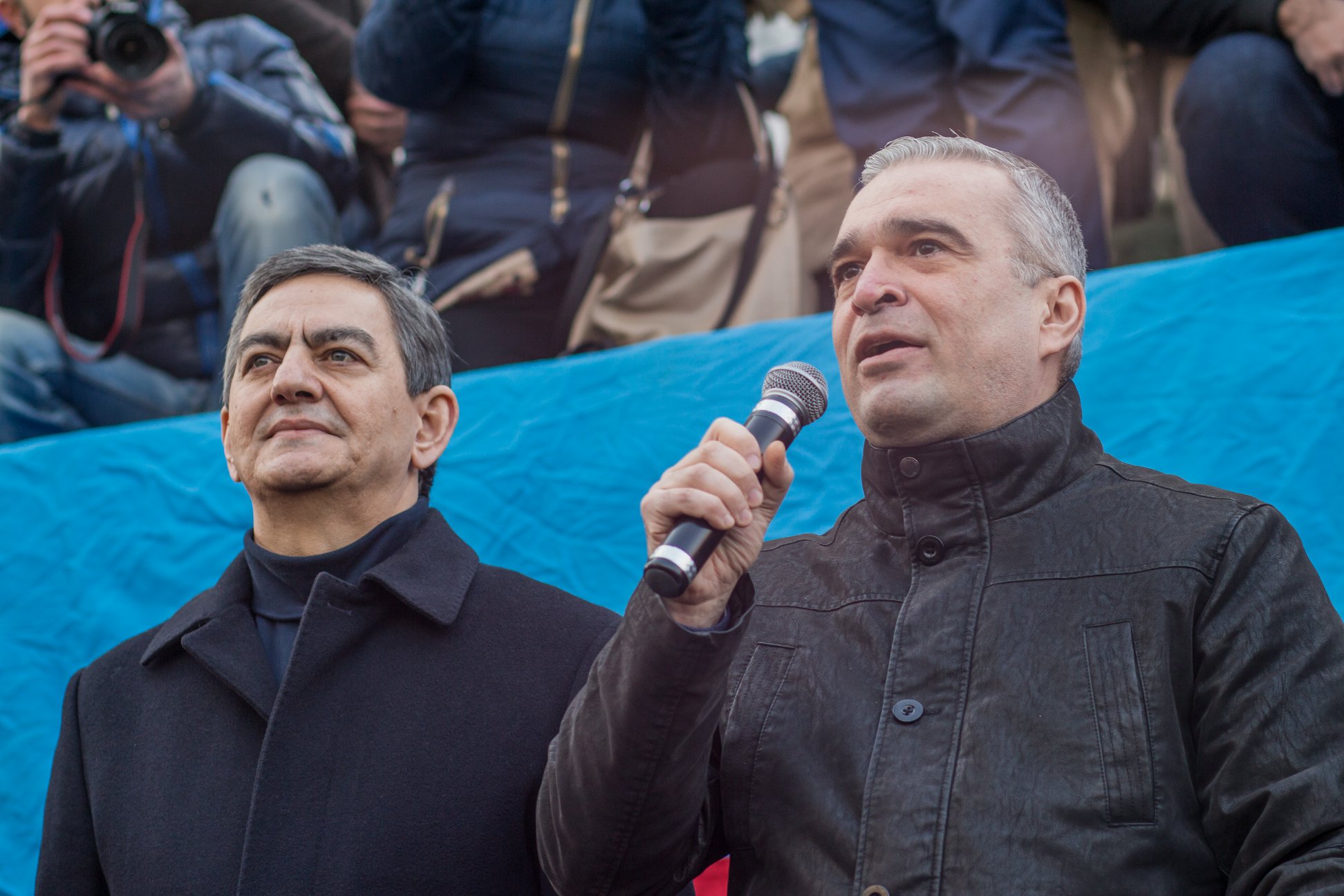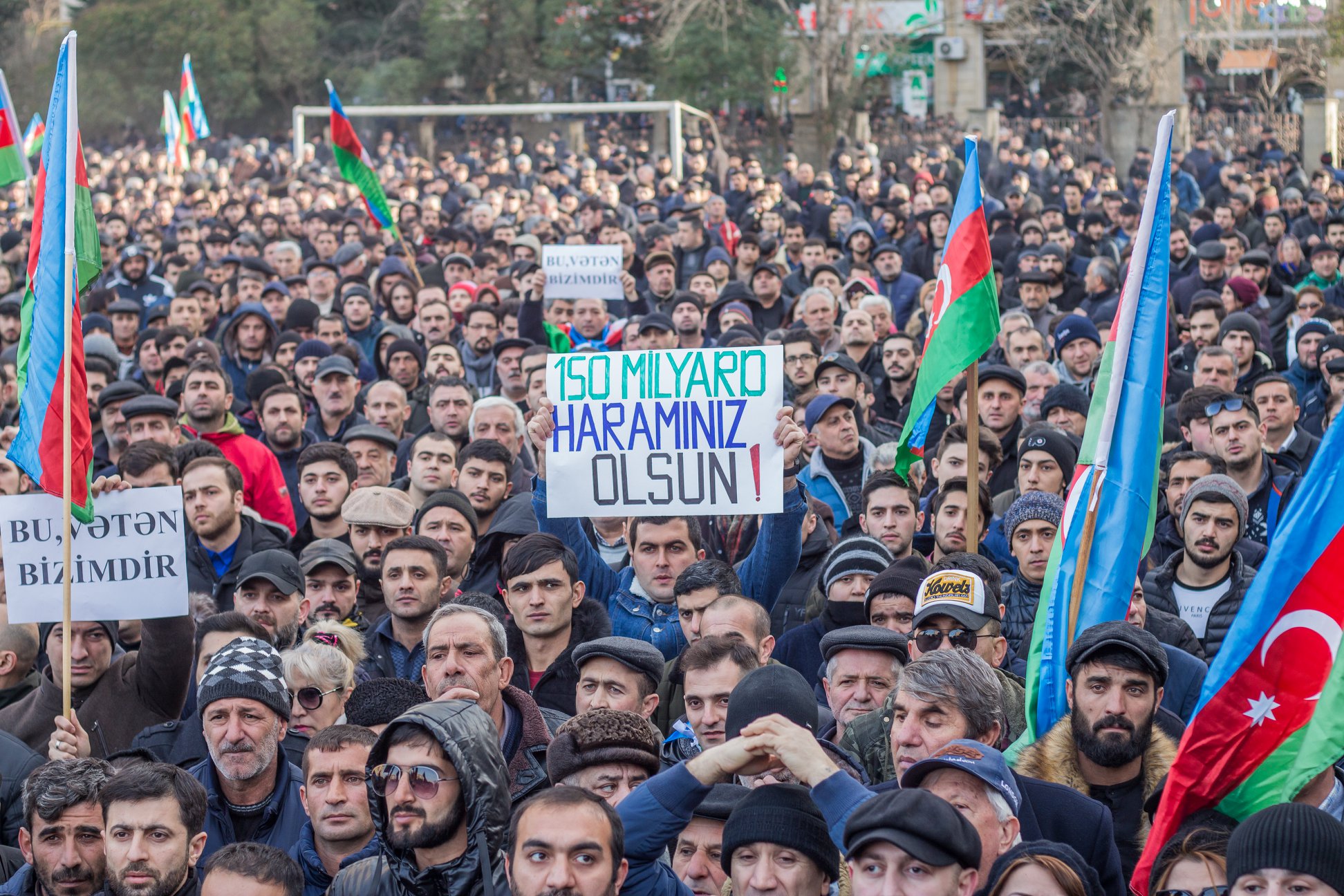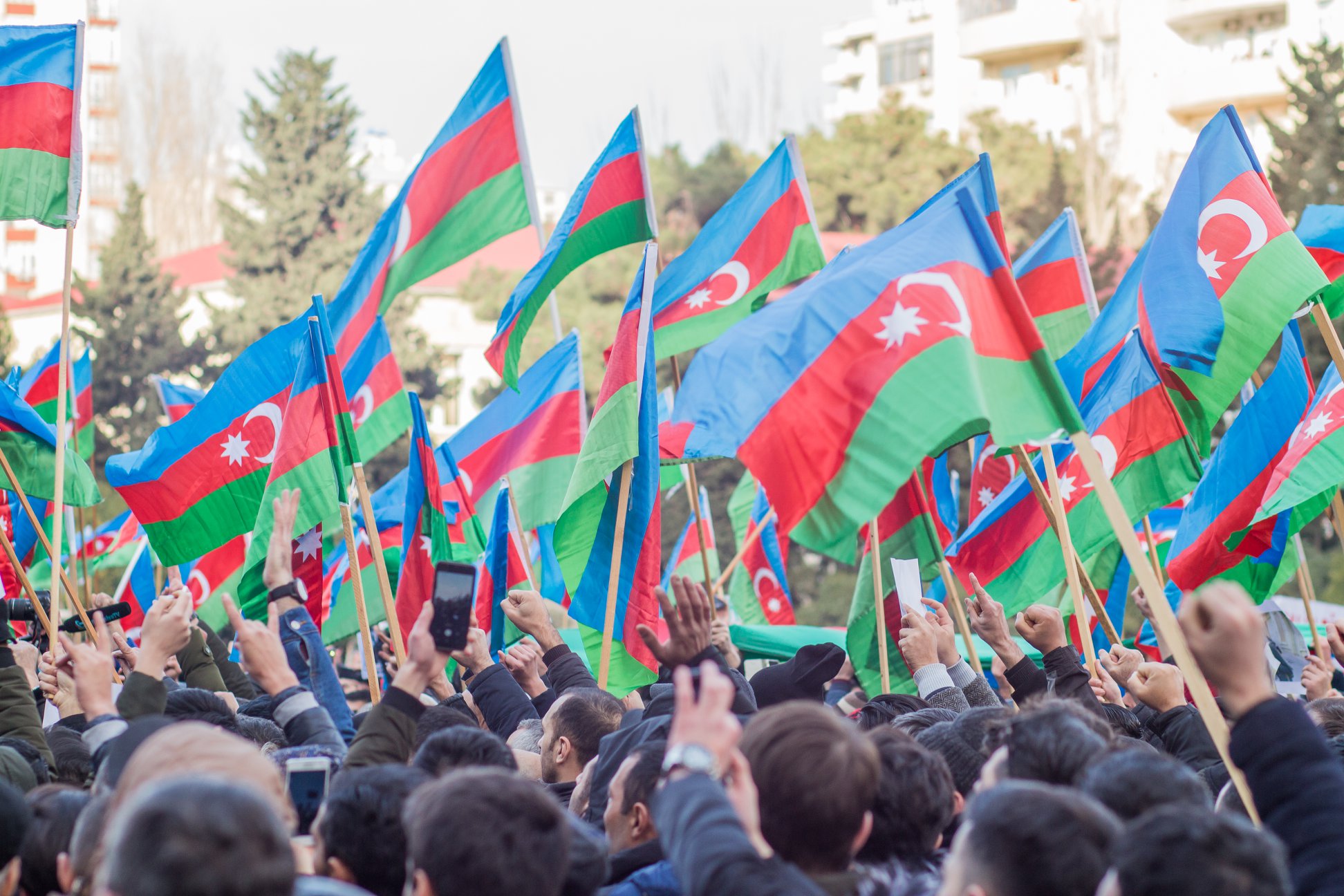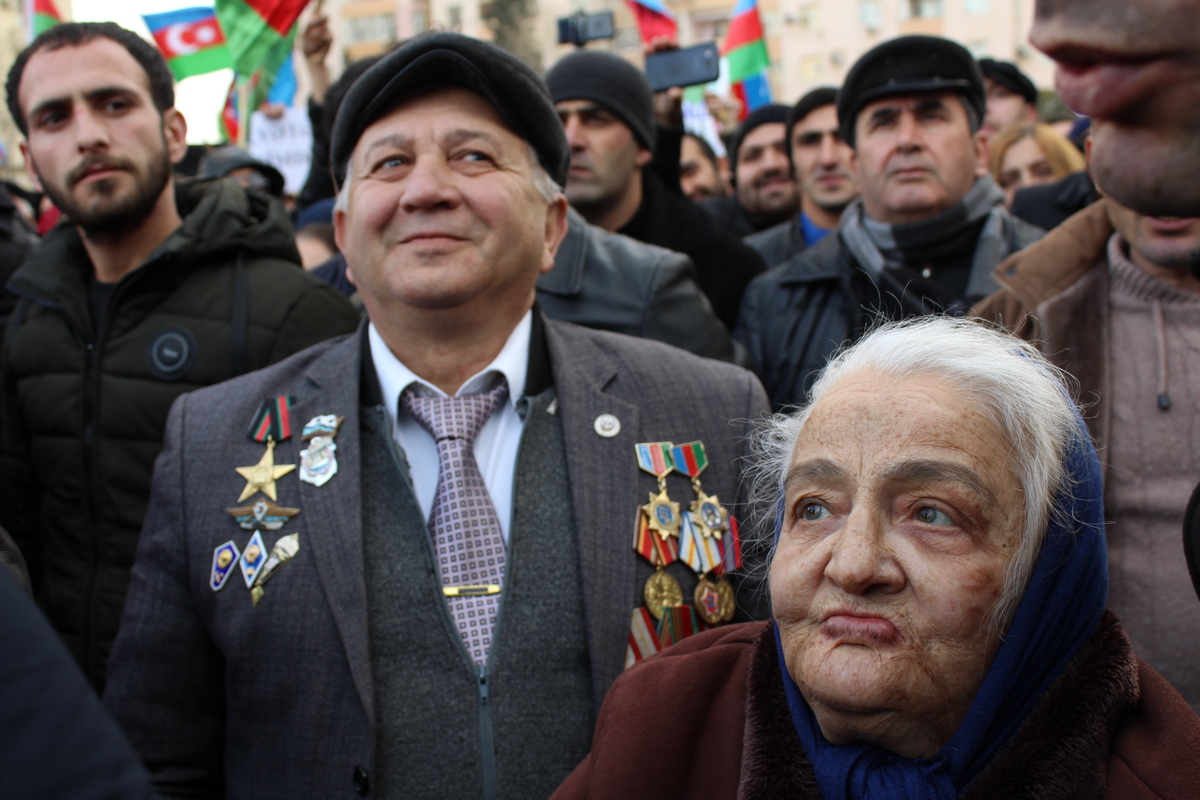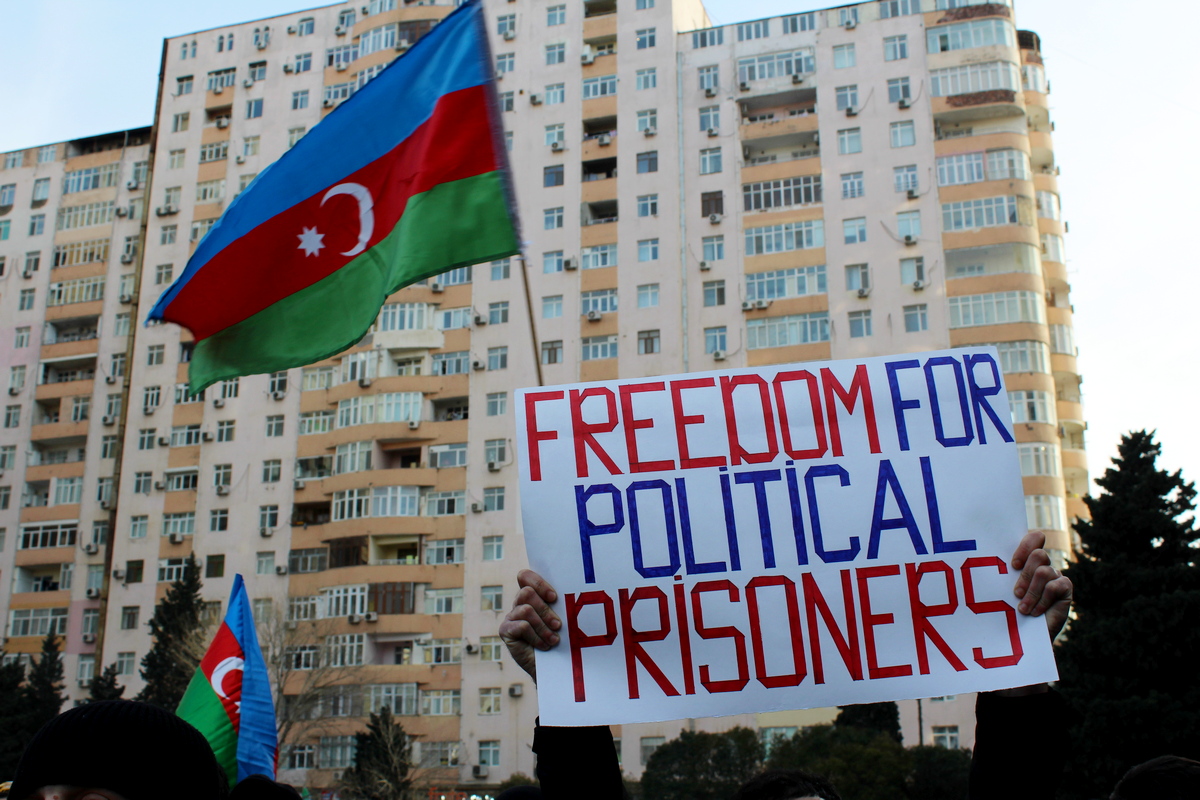 Who is Mehman Huseynov
Mehman Huseynov, 26, is a popular video blogger. In his videos, he is critical of the authorities and corrupt officials.
Huseynov was sentenced to two years in March 2017 on charges of libel against the head of a district police department in Baku. He said that he was tortured at a police station, but the court considered these words to be slander.
The human rights organization Amnesty International has recognized Huseynov as a "prisoner of conscience".
Huseynov's term was due to expire in March of this year, but in the end of December he was charged on new allegations of beating a prison guard and may face up to seven years in prison.
Chronology of events concerning Mehman Huseynov
26 December – Huseynov goes on a hunger strike, demanding that the new charges against him be dropped.
3 and 6 January – Two unauthorized rallies were held in support of Huseynov; many participants sentenced to twenty days in prison or fined.
5 January – Activists of various opposition parties went on hunger strike in the offices of the Musavat Party in a show of solidarity with Huseynov.
7 January – Huseynov's attorney reported that Huseynov was continuing his hunger strike, but has consumed a small amount of dairy products.
7 January – MP Siyavush Novruzov says that Huseynov committed a crime and should be punished.
10 January – A handwritten message appeared in the press in which Huseynov says that he did not want to create commotion around himself and that his health was normal.
11 January – An EU representative in Azerbaijan and the staff of the embassies of European countries visited Huseynov.
14 January – Five political prisoners announced a hunger strike in solidarity with Huseynov.
15 January – Well-known journalist Khadija Ismailova joins the hunger strike.
16 January – Some opposition figures stop their hunger strike, others take their place.
17 January – The blogger's brother, human rights activist Emin Huseynov who lives in Switzerland, sent an open letter to the members of the European Parliament asking them to vote to save his brother and other political prisoners.
On the evening of 17 January, the European Parliament adopted a resolution demanding that the Azerbaijani authorities "immediately release Mehman Huseynov and drop the new charges made against him".