Opposition activist sentenced to 11 years in prison on 'extremism' charges in Belarus
One of the organizers of the protests in Belarus, Maria Kolesnikova, was sentenced by a Belarusian court to 11 years in prison. Her colleague Maxim Znak was sentenced to 10 years. The oppositionists did not admit their guilt.
As Euroradio reports, the oppositionists were found guilty of "conspiracy to seize state power", "calls for actions aimed at damaging the national security of the country" and "creation of an extremist group".
---
---
During the August 2020 elections, Kolesnikova and Znak worked at the headquarters of presidential candidate Viktor Babariko, and after his arrest, they participated in protests.
Kolesnikova was taken into custody on September 8 last year. The day before, unidentified persons kidnapped her in the center of Minsk and tried to take her out of the country, but she tore her passport at the Belarusian-Ukrainian border.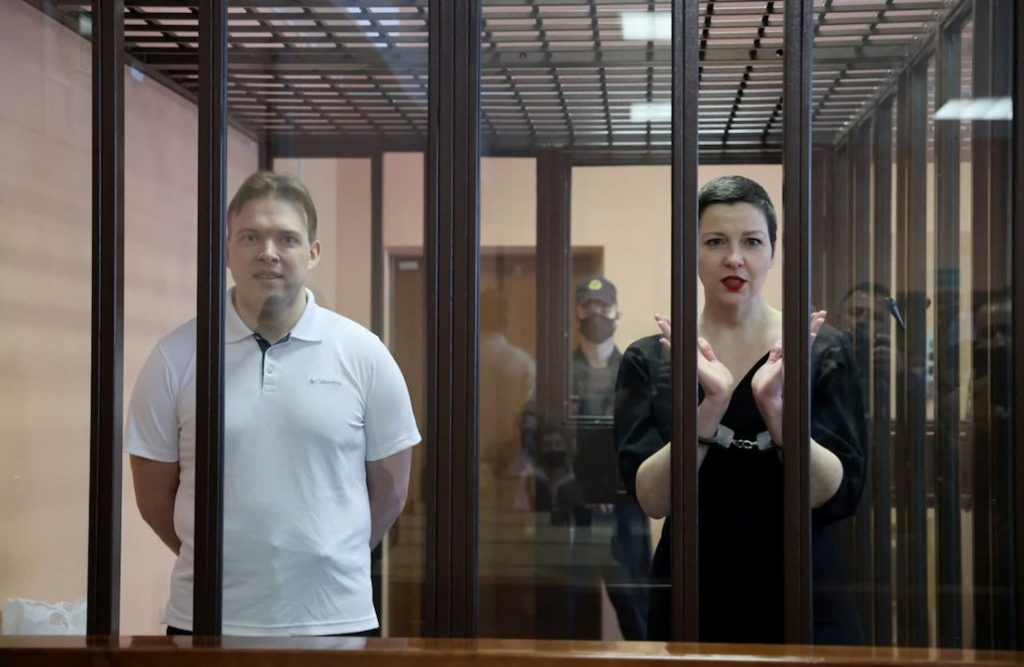 The trial of Kolesnikova and the Znak began on 4 August. It was held in a closed format, but the announcement of the verdict was open. The relatives of the defendants were allowed in but not the foreign diplomats.
Kolesnikova and Znak did not admit their guilt – during their testimony in court, they consistently denied all accusations. The verdict is not final and can be appealed.
Mass protests in Belarus began after the presidential elections of August 19, 2020. The opposition accused President Alexander Lukashenko of electoral fraud. The authorities responded to the protests with reprisals – dozens of people were killed, thousands were injured or detained.
Many oppositionists and journalists who have not left Belarus have received lengthy prison sentenced or are currently under investigation.
Cover photo: A protester in Minsk with a portrait of Maria Kolesnikova, October 4, 2020, 2020. REUTERS