A day at Tbilisi's central market: Photo report
Dezerter bazaar is one of the biggest in Tbilisi. It is located just next to Station Square. You can find everything there – starting from fresh vegetables and fruits, home-made cheese, famous Georgian sweets called churchkhela, to second-hands clothes, birthday decorations and fake Nike air max. What is the story behind the stalls? What does an ordinary day at the bazaar look like? Who are the sellers? A day at Tbilisi's central market.
The Bazaar wakes up very early – at 5 a.m. sellers from different Georgian regions gather in the area, start preparing their stalls and get ready for a long day which will not finish till 5 p.m. or later.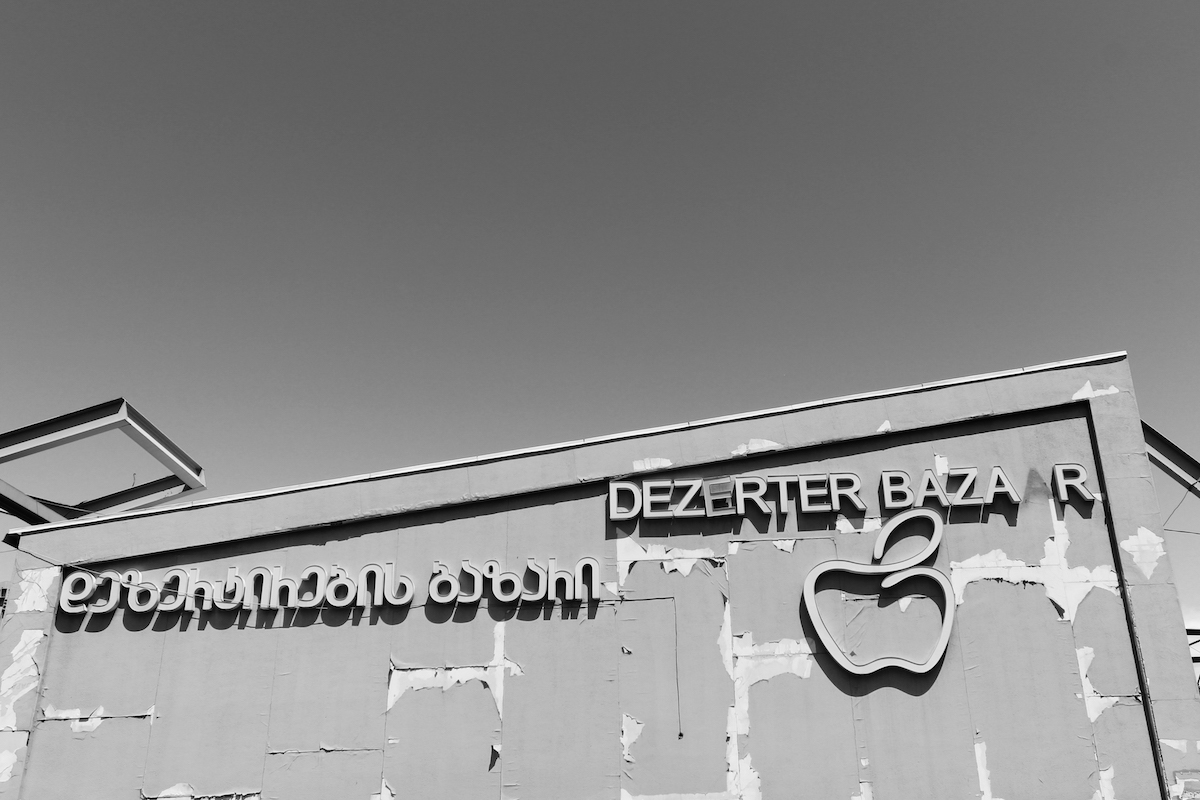 Jura doesn't have a long way to get to work. He lives just nearby his stall, in a small room at the bazaar. He is alone since his wife passed away. He sells birds (both dead and alive) and he is the bazaar's caretaker from time to time.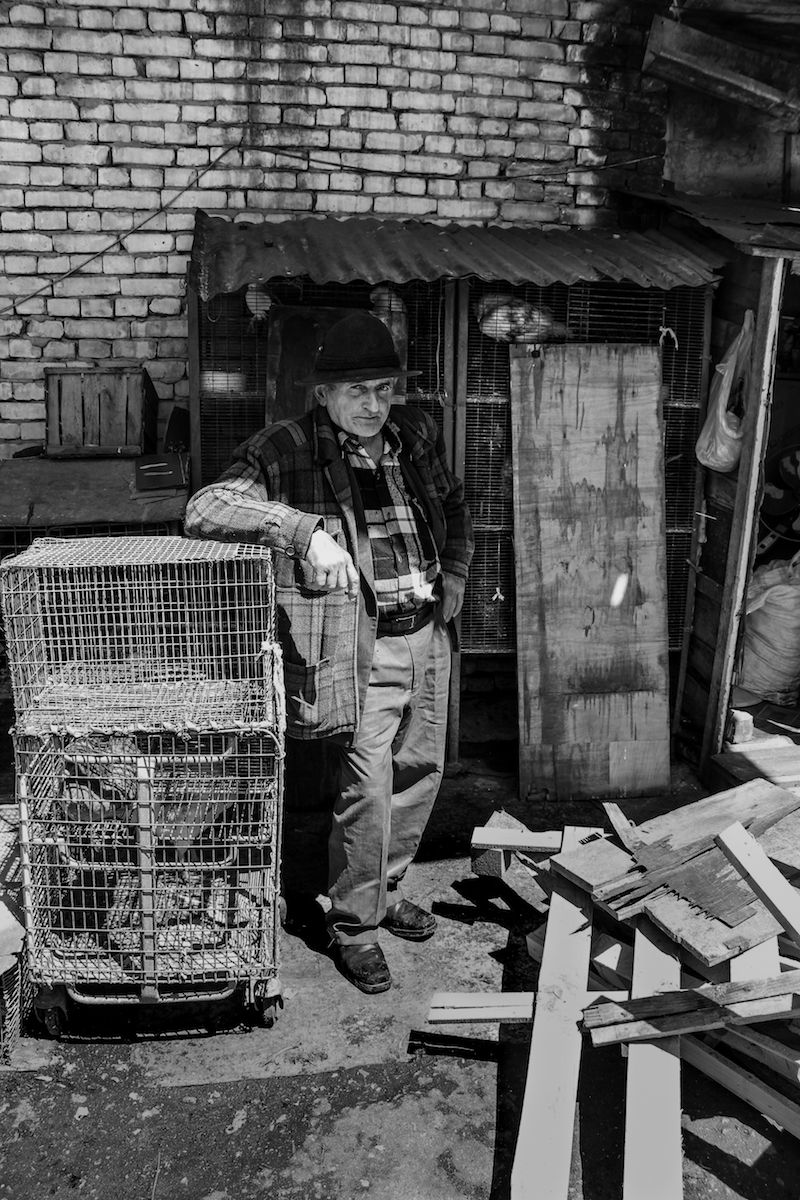 "I don't like it now. I preferred the communist times, life was much easier back then. Now I'm struggling, I don't like my job, I'm not making money, barely anybody is comes here," said Jura.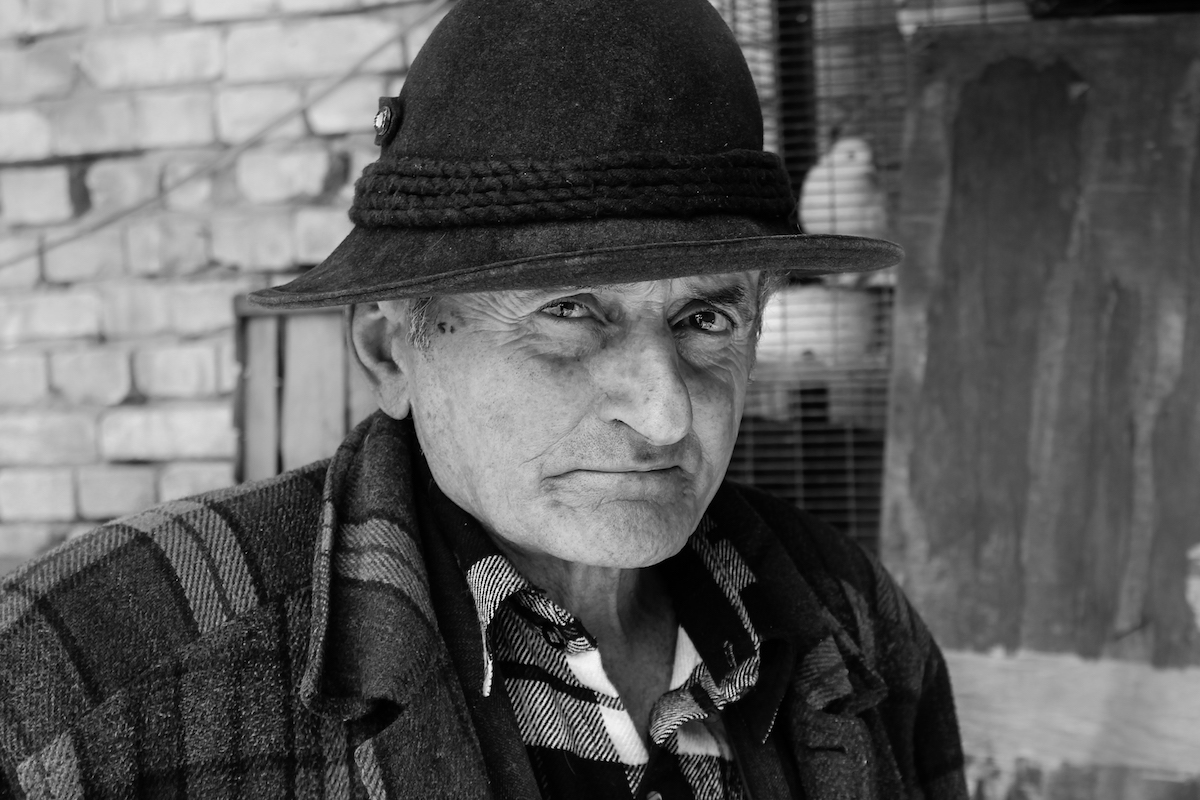 Glorification of communism is popular here. As most sellers are elderly people, they feel abandoned nowadays, by both the government and the healthcare system. They simply can't find themselves in today's situation.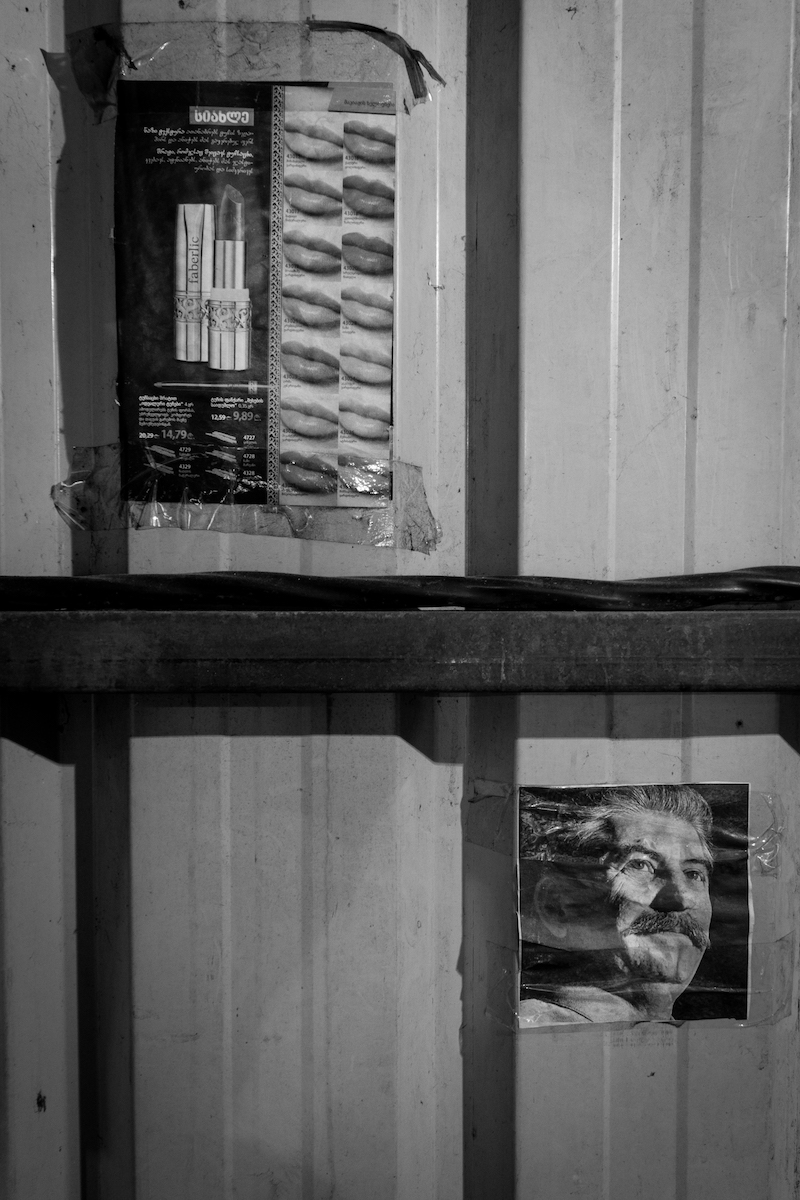 Although the bazaar looks crowded almost the whole day, sellers complain about wages and competition from large supermarkets.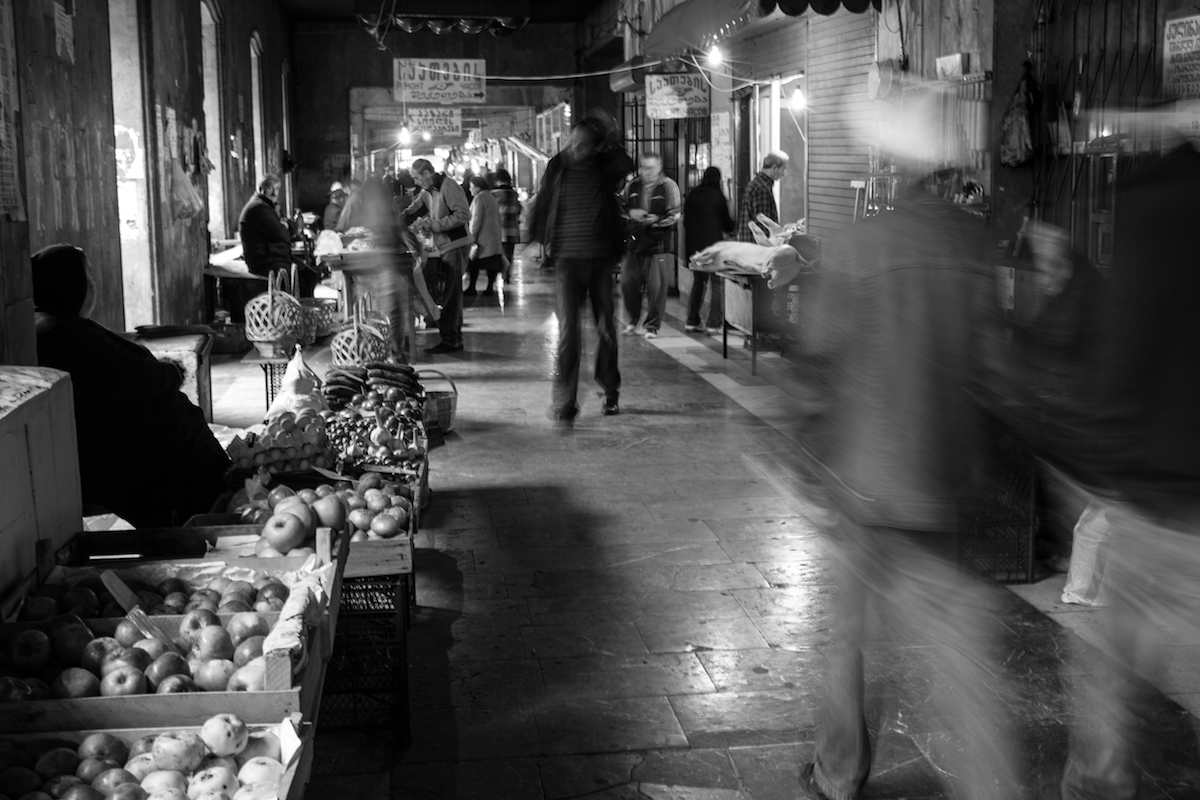 A man is standing in front of his stall with spices and home-made corn flour, waiting for customers.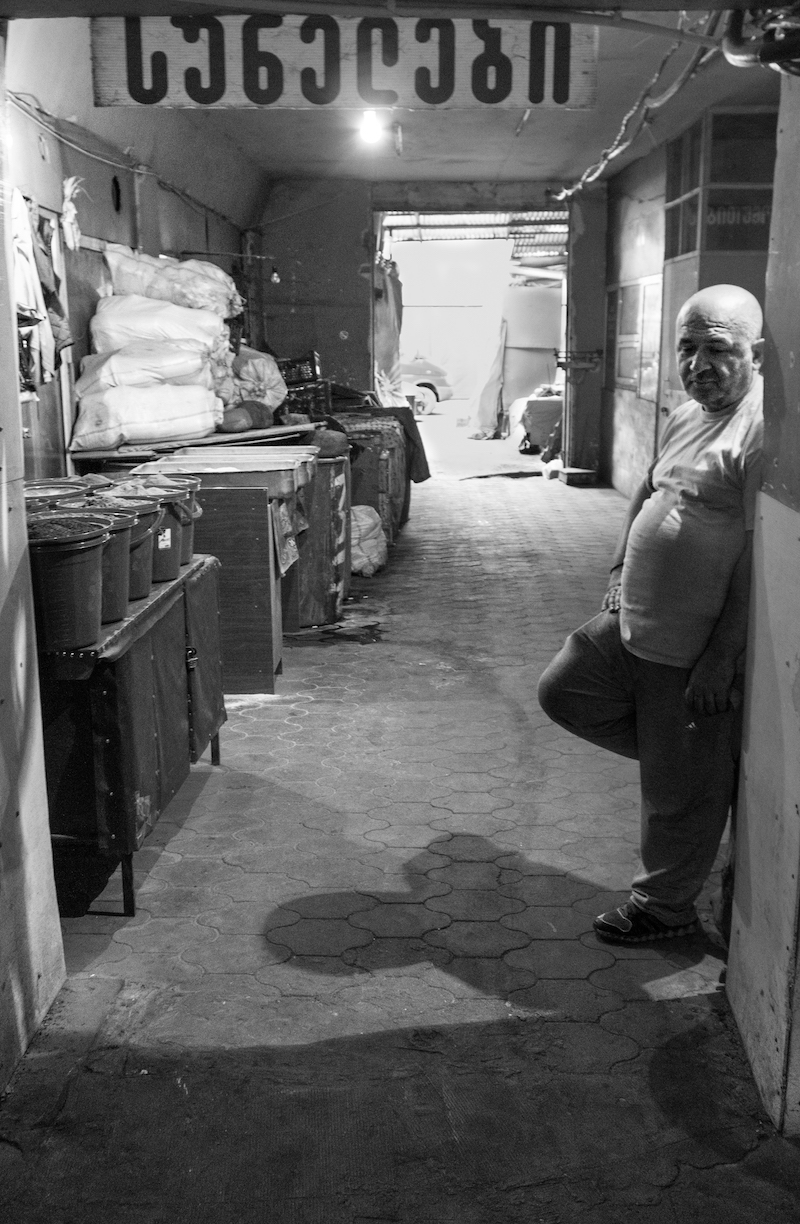 Dinara is at the market every day. She is very cheerful even if her banana business is not doing so well. She has a whole social network at the bazaar, and it seems like she knows everyone. Her husband is a painter, back in their home near Batumi, and her son has a small business – he provides supplies to restaurants.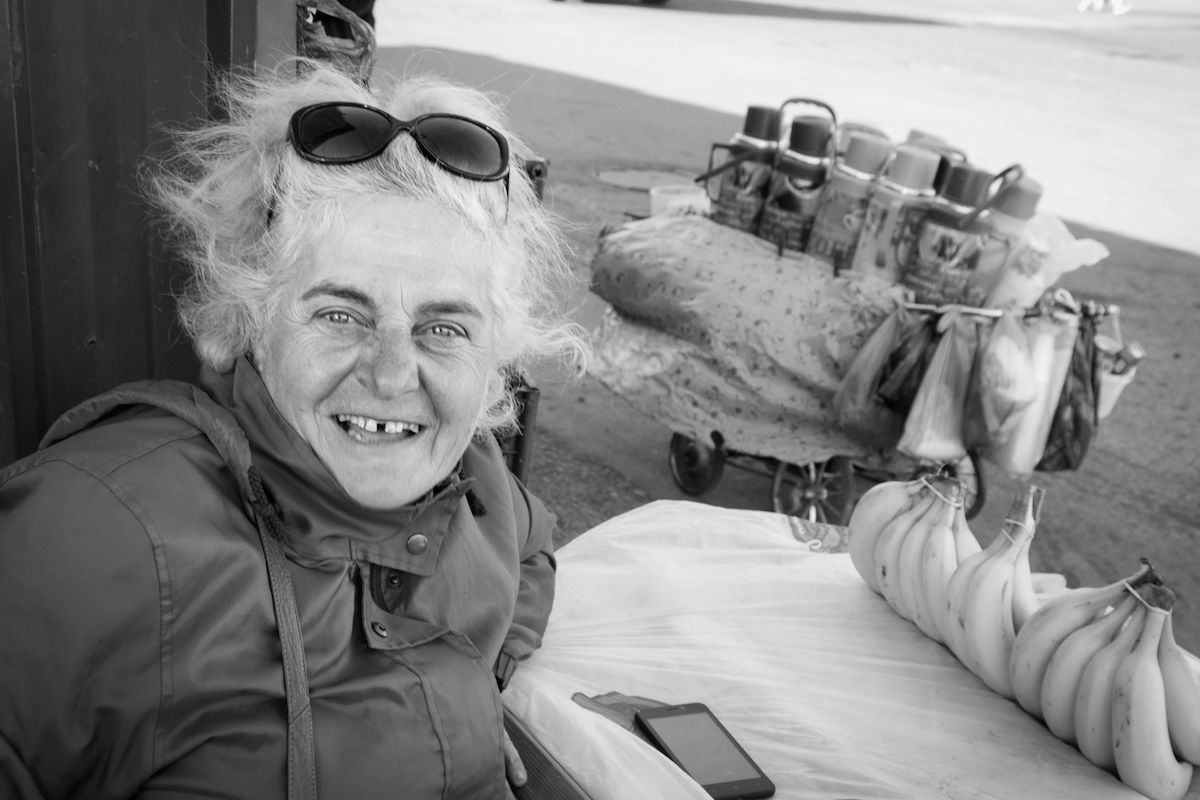 "Oh, I love taking pictures," Dinara said. "Most of all I like to take portraits of old people. They are so beautiful, you can see every wrinkle, and signs of time which make their faces looks so pretty."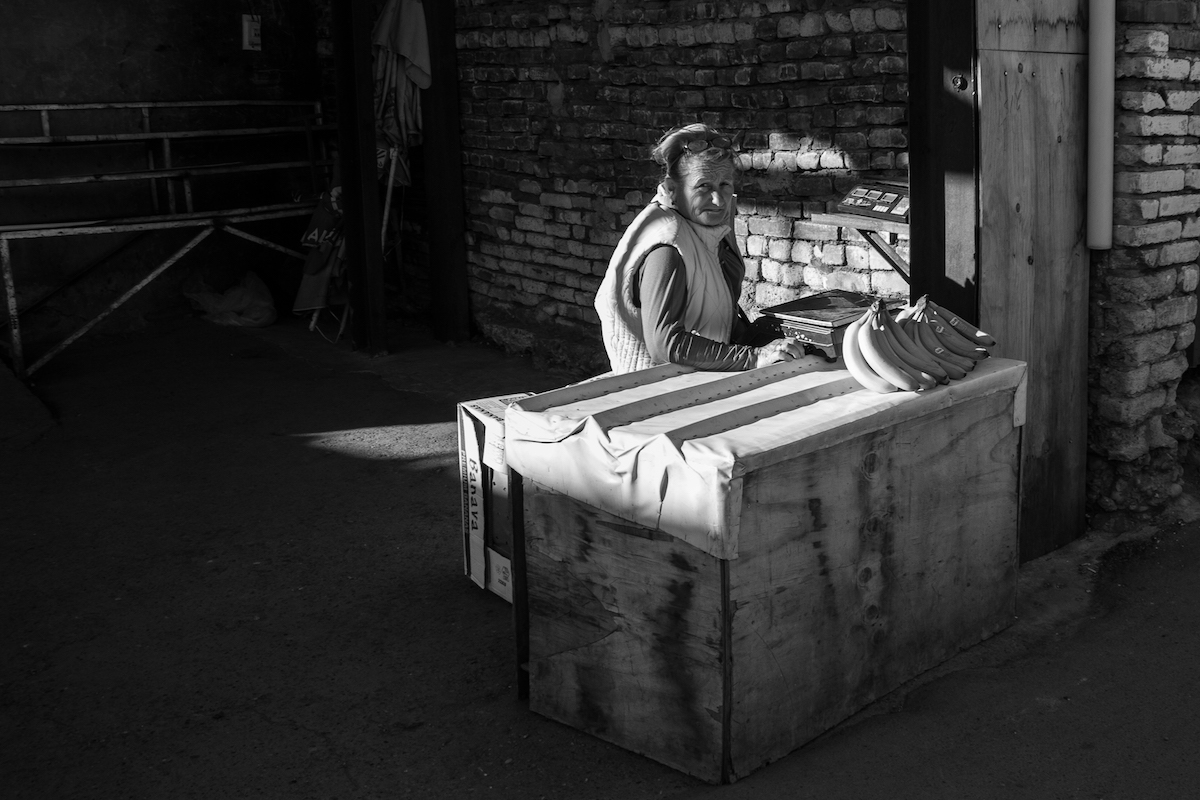 As there aren't so many customers during the day, the social life flourished. A couple playing checkers while waiting for customers.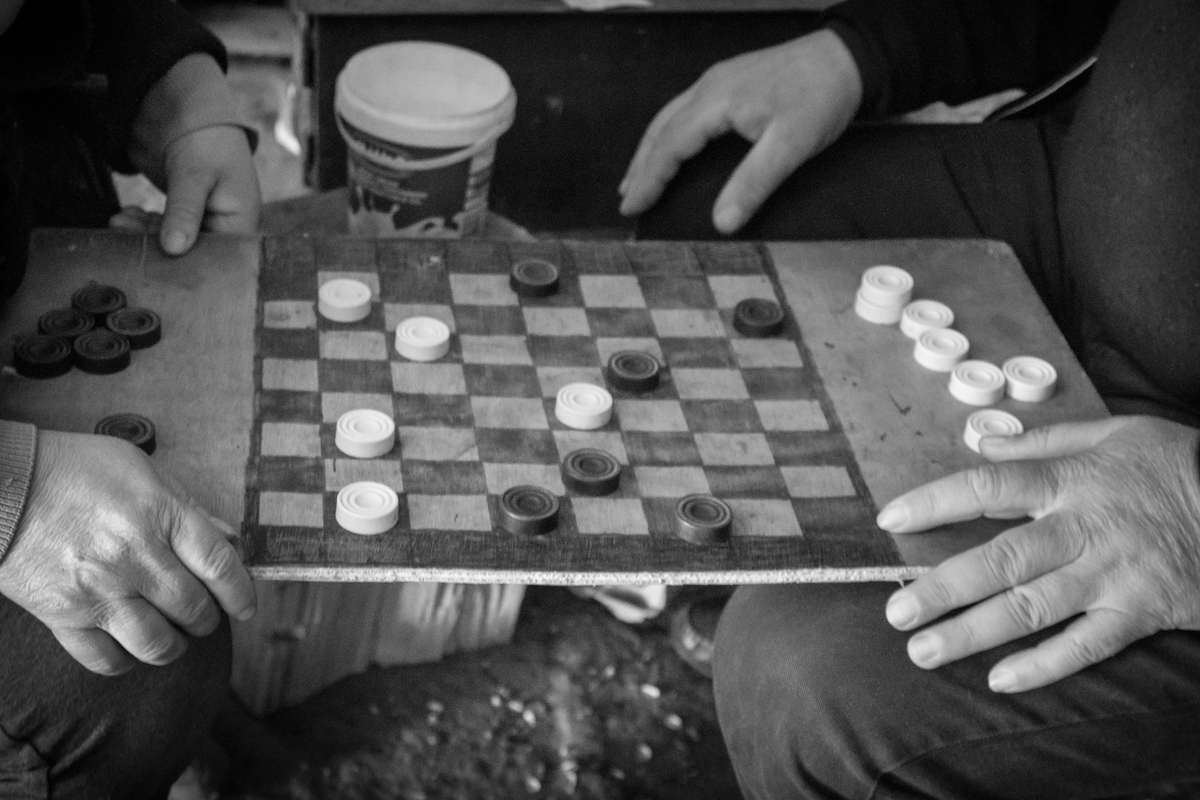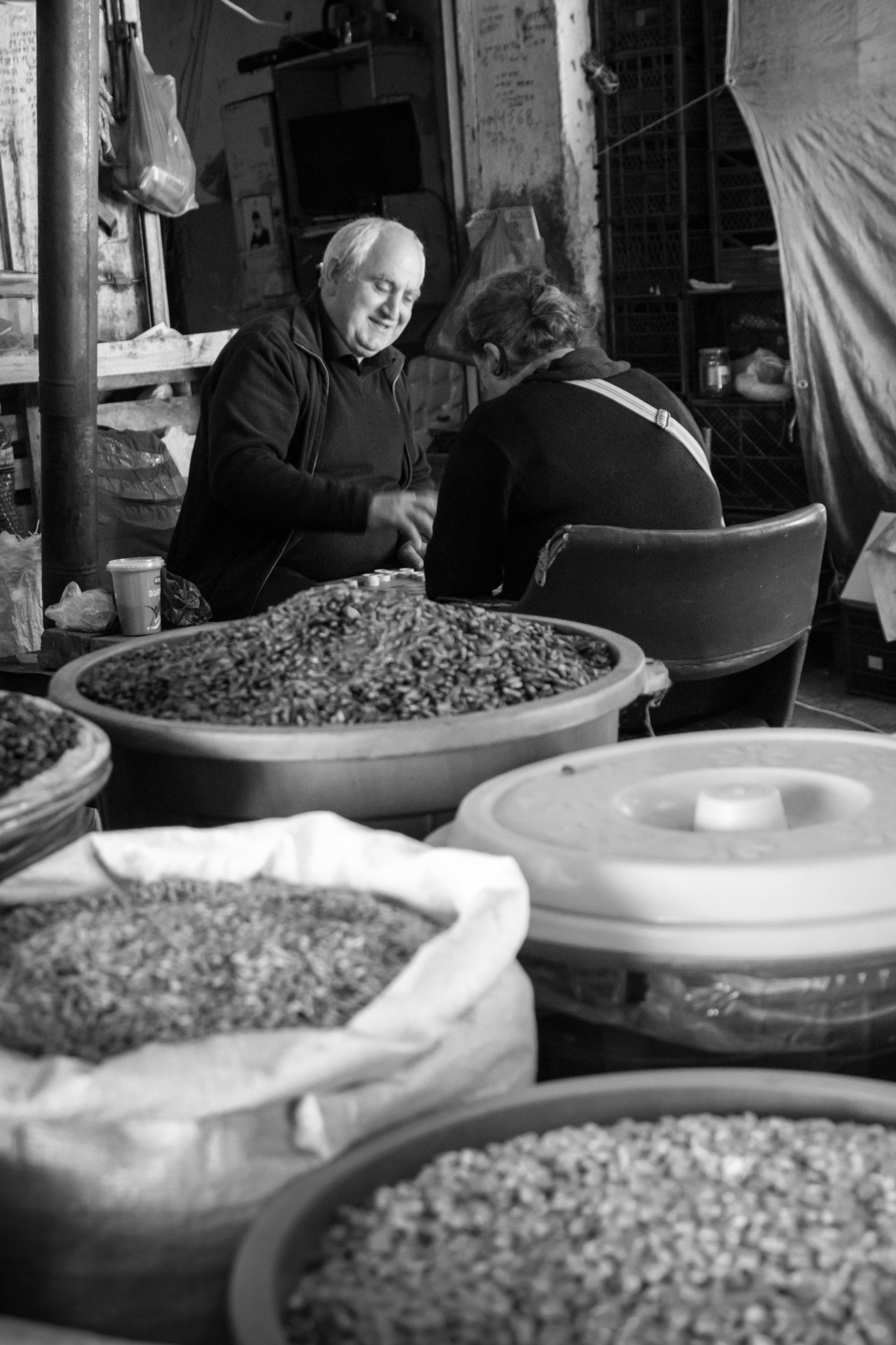 Ramzi is selling nuts from his yard outside of Tbilisi.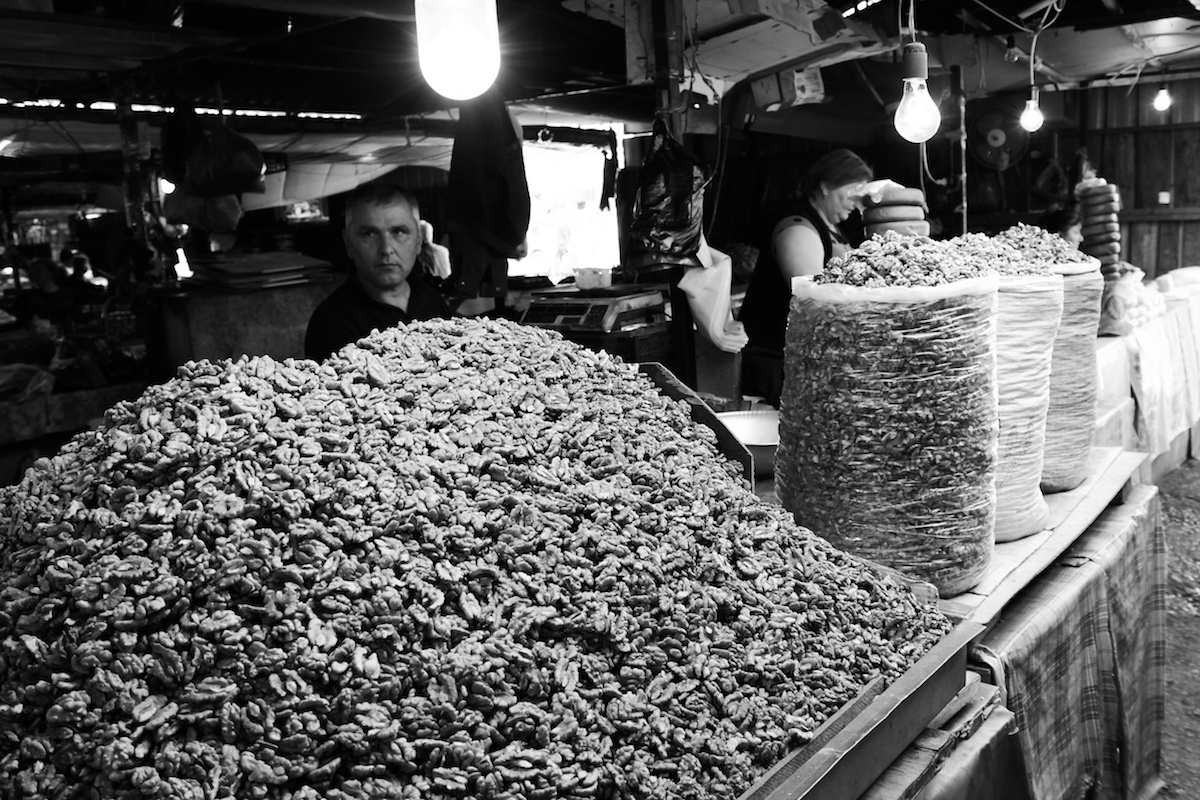 Nuts are one of the main ingredients in Georgian cuisine, so you can find plenty of places where people sell delicious, home-grown hazelnuts.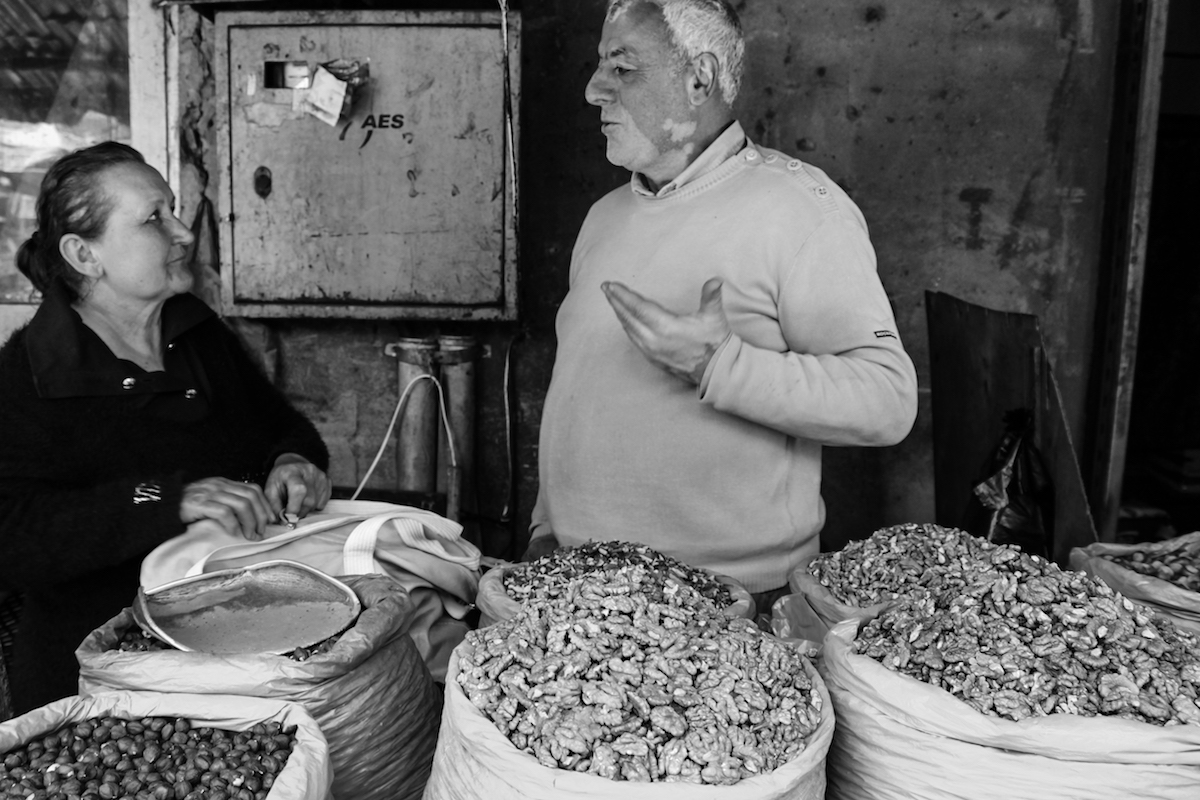 The bazaar entices you with millions of items everywhere around.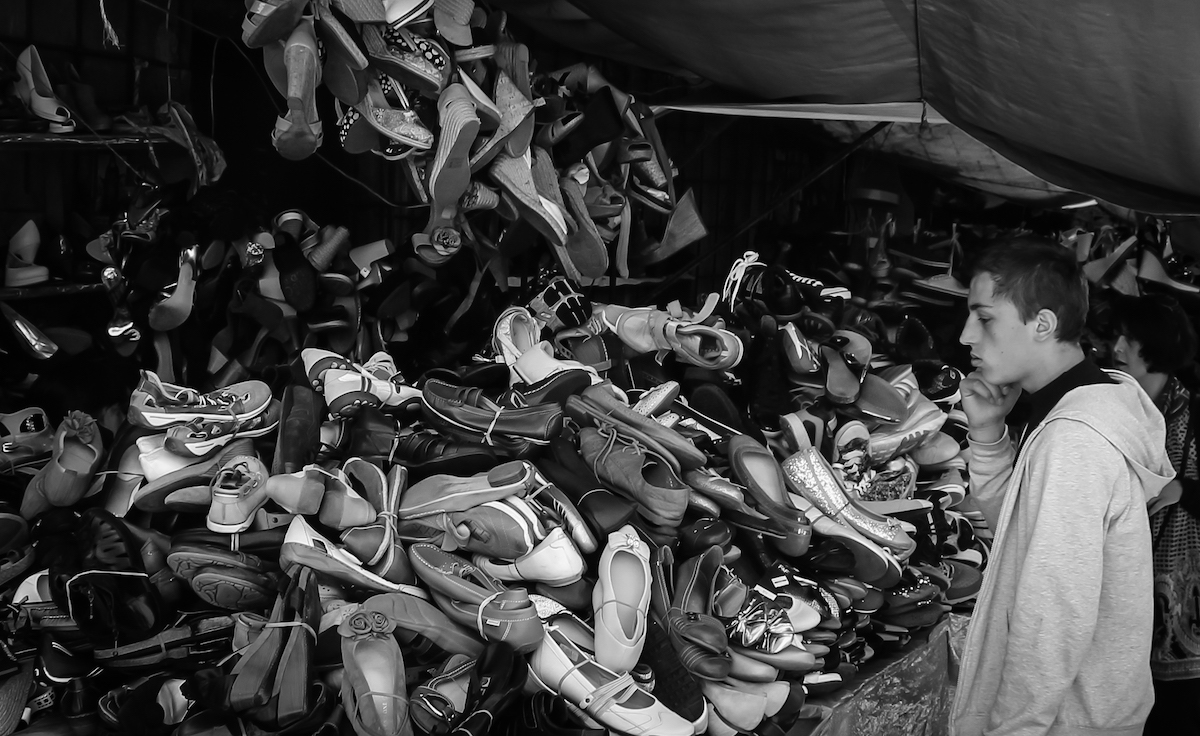 Mzija came from Abkhazia, 25 years ago. She moved together with her family (husband and two kids) except for her mother, who stays in Suchumi. Mzija's dream is to visit her, but for now she can't afford a visa and the travelling expenses. She is the only breadwinner of the family.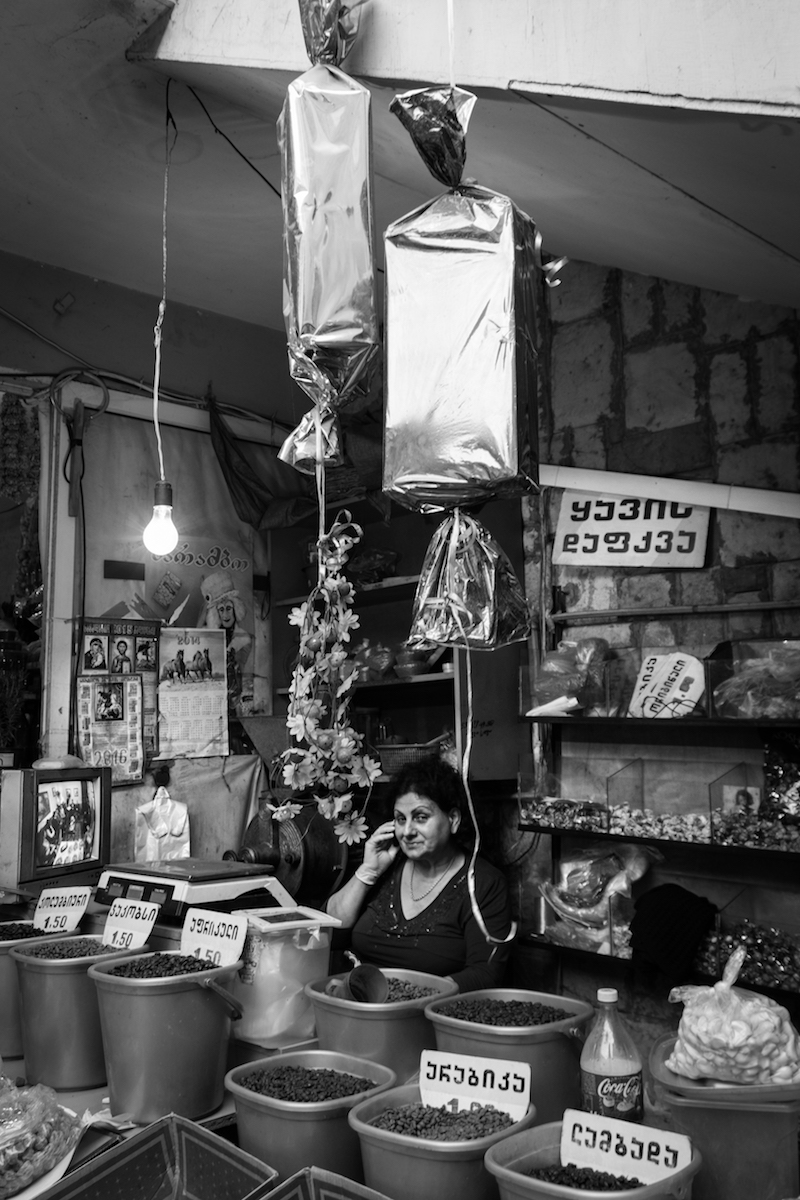 Mzija sells coffee and sweets, but her main income comes from garlic, which she is peels during the day and provides to the restaurants.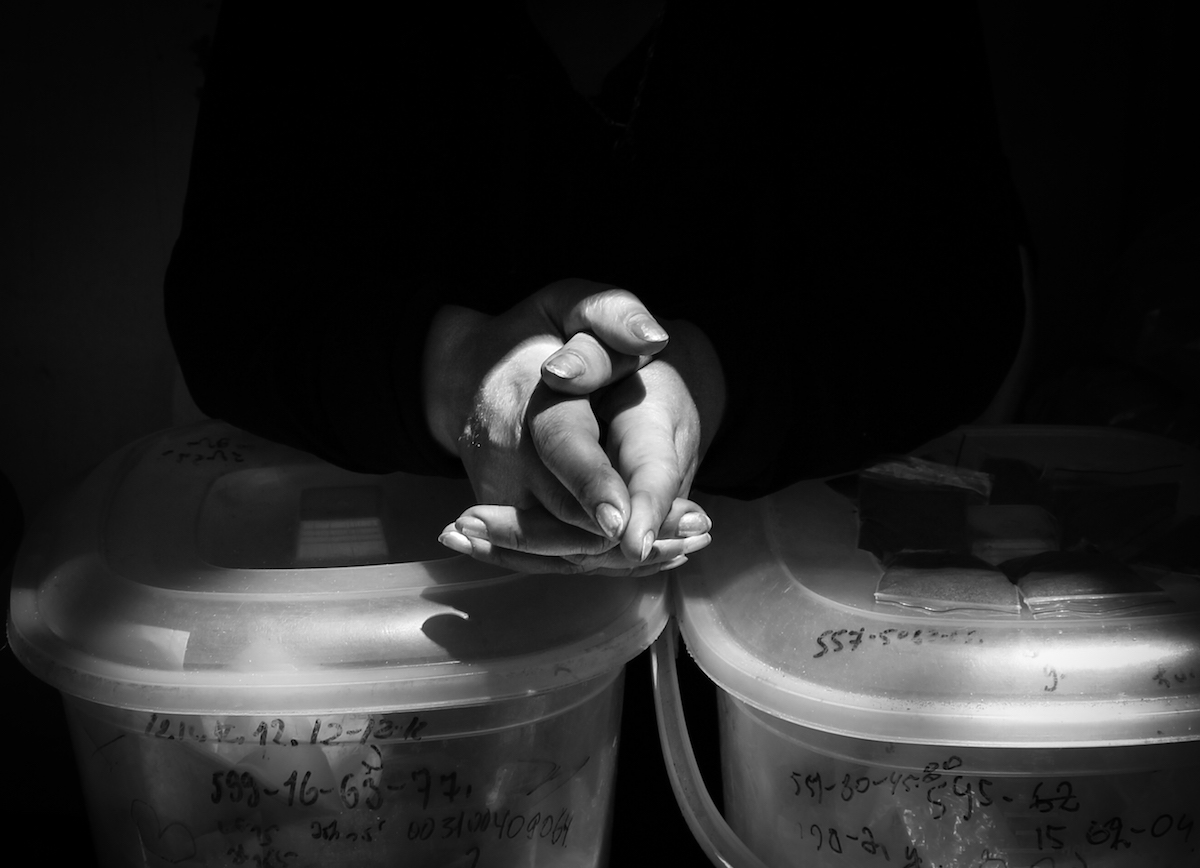 A man who sells churchkhela takes a quick nap at his work place.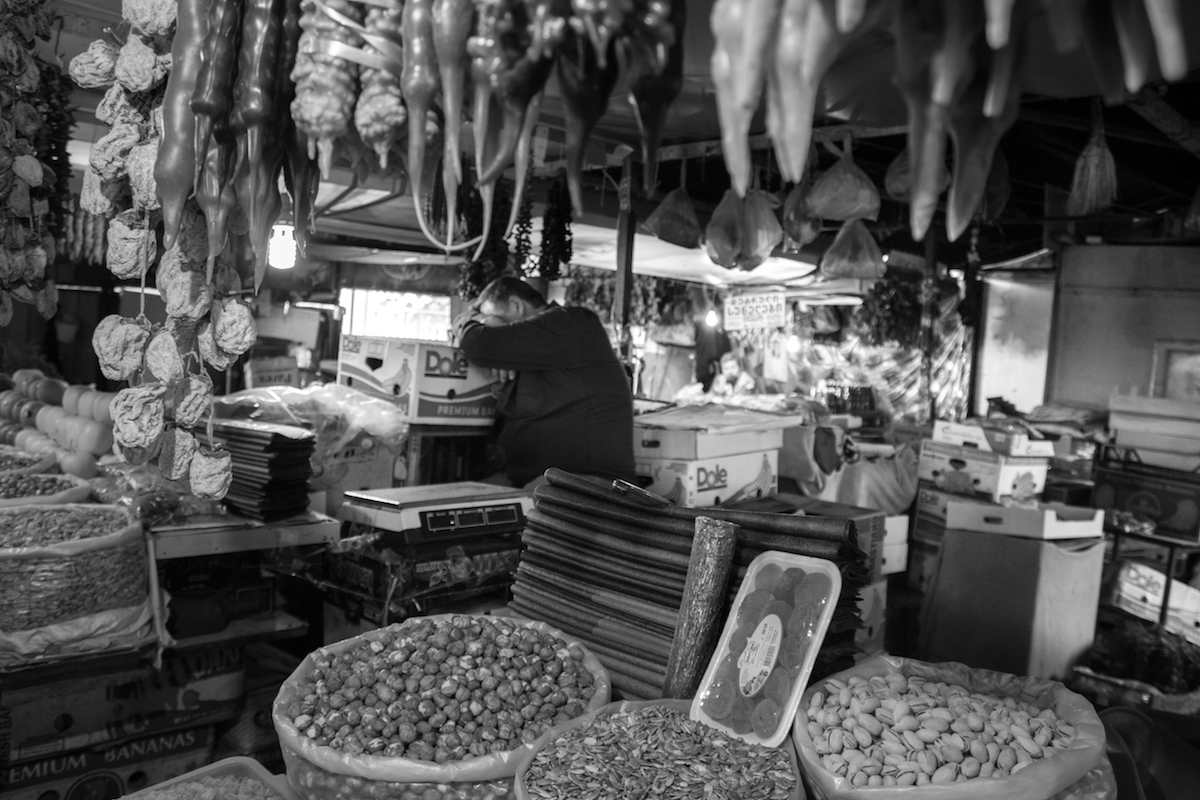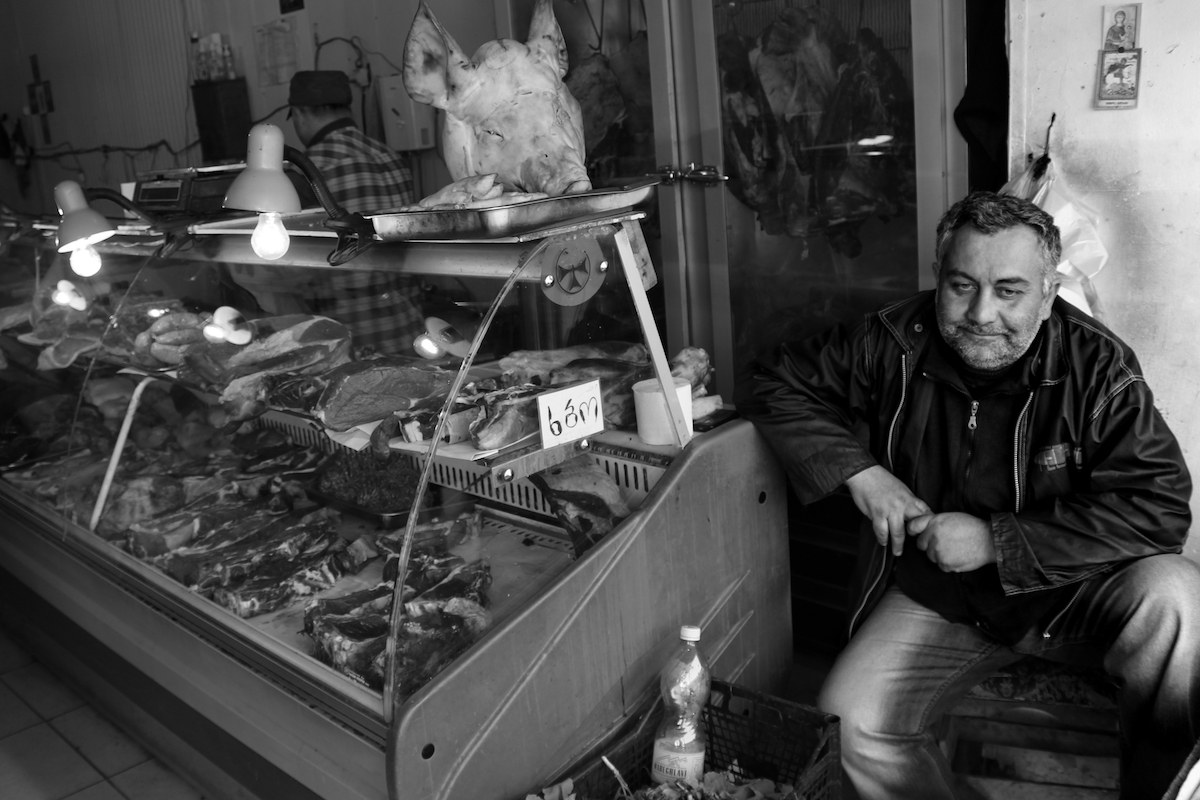 In the late afternoon the day comes to an end. All sellers pack up their goods and go home. They don't have much time to rest, as the next morning at 5 a.m. they will be here, once again.