North Caucasus: situation getting worse
In 2016, Russia intensified harassment and persecution of independent critics and further toughened control over the freedom of expression, freedom of association and assembly. Salafi Muslim communities, human rights activists and journalists in the North Caucasus turned out to be under the Russian leadership's severe pressure – reads a reported released by the international Human Rights Watch organization on January 12. 
30 NGOs closed within 4 years 
As it is pointed out in the report, throughout 2016, the Russian authorities had used a 2012 law that demonizes advocacy groups that accept foreign funding to list as 'foreign agents' more than a hundred nongovernmental organizations, including the country's leading human rights groups and independent think tanks.
"At time of writing, the 'register of foreign agents' by Russia's Ministry of Justice includes 148 NGOs. Between 2012 and 2016 at least 30 groups closed rather than accept the label," reads the Russia section of the Events of 2016, included in the 'World Report 2017. The Dangerous Rise of Populism: Global Attacks on Human Rights Values'.
In this regard, the report authors recall the case of Valentina Cherevatenko, a human rights activist; dissolution of AGORA, an interregional association of the public human rights organizations; imposition of fines for failure to display ' foreign agent' labels on publications, namely a fine against the Human Rights Center 'Memorial'. 
In addition, the Russian authorities increasingly refused to sanction public protests organized by government critics and political opposition and punished protesters participating in unsanctioned peaceful gatherings and single-person pickets.
As it is pointed out in the report, in 2016 Russia adopted some legal restrictions, including the 'Yarovaya Law', requiring Mass Media to report funding from all international sources, holding internet search engine owners with more than 1 million daily users accountable for content appearing on their sites and requiring Russian-language search engines and those advertising for Russian audiences be owned by Russian companies or citizens.
"From mid-2014 through 2016, Russian courts delivered at least five guilty verdicts, with at least 15 cases pending, on criminal separatism charges for material posted online," reads the report.
Links with ISIS and crackdown on Salafi Muslims
The report section dedicated to the developments in Russia in 2016 provides separate coverage of the situation in the North Caucasus. According to the report authors, armed confrontations between Islamist insurgents and law enforcement agencies continued in the North Caucasus, particularly in Dagestan. Russia media continued to report on North Caucasus residents leaving Russia and joining the Islamic State (also known as ISIS) as well as on cases of detentions of North Caucasus residents allegedly affiliated with ISIS.
"Salafi Muslim communities in Dagestan were subject to intense scrutiny and harassment as law enforcement largely equated them with insurgents or their collaborators. Authorities placed Salafis on watch lists, repeatedly detained and questioned many of them without specific grounds; raided Salafi mosques; and carried out mass detentions of believers. They closed several Salafi mosques, including 'Nadiria' mosque in Makhachkala, Dagestan's capital," reads the report.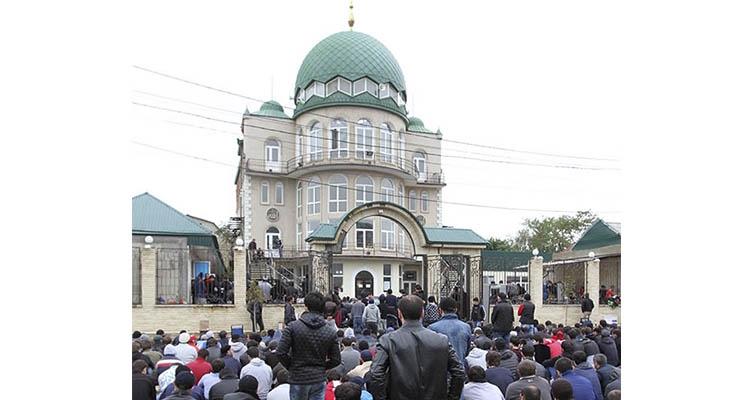 Chechnya
The authors concluded that the situation was nearly the same in Chechnya, where Ramzan Kadyrov, asserted that Salafis have no place in Chechnya, instructing police to punish those who stray from Sufi Islam, traditional for the region.
"Police raids against Salafis were widespread. Authorities also pursued collective punishment, including punitive house burnings, against relatives of alleged insurgents," it is pointed out in the report.
The human rights situation in Chechnya further aggravated ahead of September elections for the head (governor) of Chechnya.
"Local authorities targeted critics and those deemed disloyal to Kadyrov, including through abductions and enforced disappearances, ill-treatment, death threats, and threats of violence against relatives. Chechnya's authorities also attacked critical journalists and human rights defenders," reads the report.
To illustrate the aforesaid, the report authors recalled an attack on a minibus with Russian and foreign journalists traveling to Chechnya on the Chechen-Ingush border, as well as that on the leader of Joint Mobile Group for Human Rights Defenders in Chechnya (JMG). Afterwards the JMG withdrew its team from Chechnya for security reasons.
https://youtu.be/SIEmG1N4rEs
"In May, Chechen police arbitrarily detained and threatened a Russian journalist researching a punitive house-burning. In September, following an unfair trial, a Chechnya court sentenced 23-year-old local journalist, Zhalaudi Geriev, to 3 years in prison for fabrication of drug possession charges, apparently in retaliation to his work with Caucasian Knot, known for critical coverage of Chechnya," reads the report.
On December 28, 2016, the Supreme Court of Chechnya upheld the Shali district Court verdict, under which Zhalaudi Geriev was sentenced to 3 years for possession of hash. At the trial Geriev flatly rejected the investigation's version, claiming he had given a testimony under the pressure.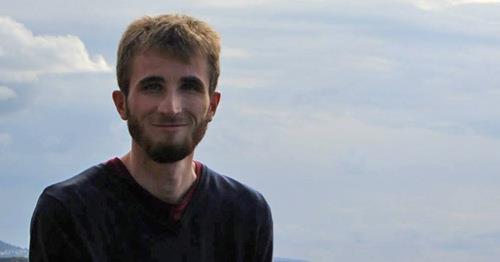 The report also covers the developments in Beslan (North Ossetia). During the events commemorating the victims of September 2004 school hostage-taking, police roughed up and detained several activists wearing T-shirts and holding a poster that read: 'Putin is the Slaughterer of Beslan.'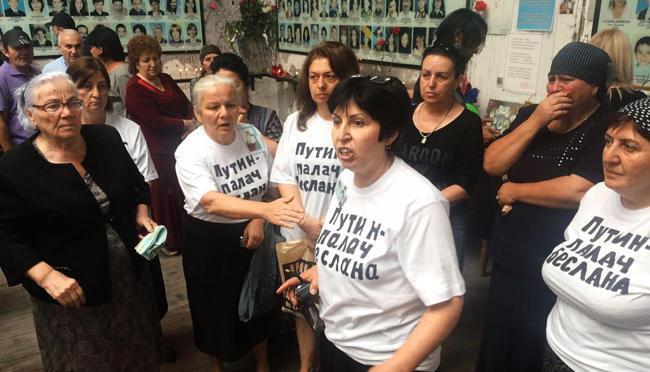 "Journalists Elena Kostyuchenko (The Novaya Gazeta) and Diana Khachatryan (Takie Dela), who covered the developments in Beslan, were attacked by a group of individuals, presumably acting as proxies of the local law-enforcers. After the attacks the journalists were beaten at the cemetery. Kostyuchenko was later diagnosed a brain contusion," reads the report.
Other parts of the report look, respectively, into the rights of disabled people, palliative care, sexual and gender identity – the fields where, the author says, violations of rights are many. The report also cites international watchdogs as they criticize Russian laws and foreign policies.