Medications with Georgian labels withdrawn from sale in South Ossetia
Employees of the Ministry of Internal Affairs of South Ossetia have seized medicines with Georgian inscriptions from pharmacies.  
According to the press service of the department on February 17, "during the inspection, illegal pharmaceuticals from two pharmacies were discovered and confiscated, including Voltaren, Flukold N, Krestor, Hemoral, Kolkhuri, Tolarin plus and others  medicines with Georgian inscriptions."
• South Ossetia closes crossing point again
• Russia is using South Ossetia to finance self-proclaimed republics in Eastern Ukraine
• Op-ed: "Georgians have chance to rethink past, rebuild relations with Ossetians"
Verification of pharmacies began in accordance with the decree of the government of South Ossetia "on the suppression of the sale of Georgian medicines.
The actions of the South Ossetian security forces are aimed at breaking ties and contacts with the rest of Georgia at any cost, said Ketevan Tsikhelashvili, Minister for Reconciliation and Civil Equality of Georgia, commenting on the case.
"Unfortunately, no one is protected from diseases, and medicines are vital for the entire population of the Tskhinvali region … Due to the fact that the medicines have Georgian labels, they are confiscated and therefore they neglect the vital interests and needs of these people and sacrifice them," Ketevan Tsikhelashvili was quoted by Civil.ge as saying on February 17.
The seizure of medicines with Georgian inscriptions is directed against people, and not only Georgians, but also many ethnic Ossetians are suffering from these acts, since everyone needs medicines, the minister said.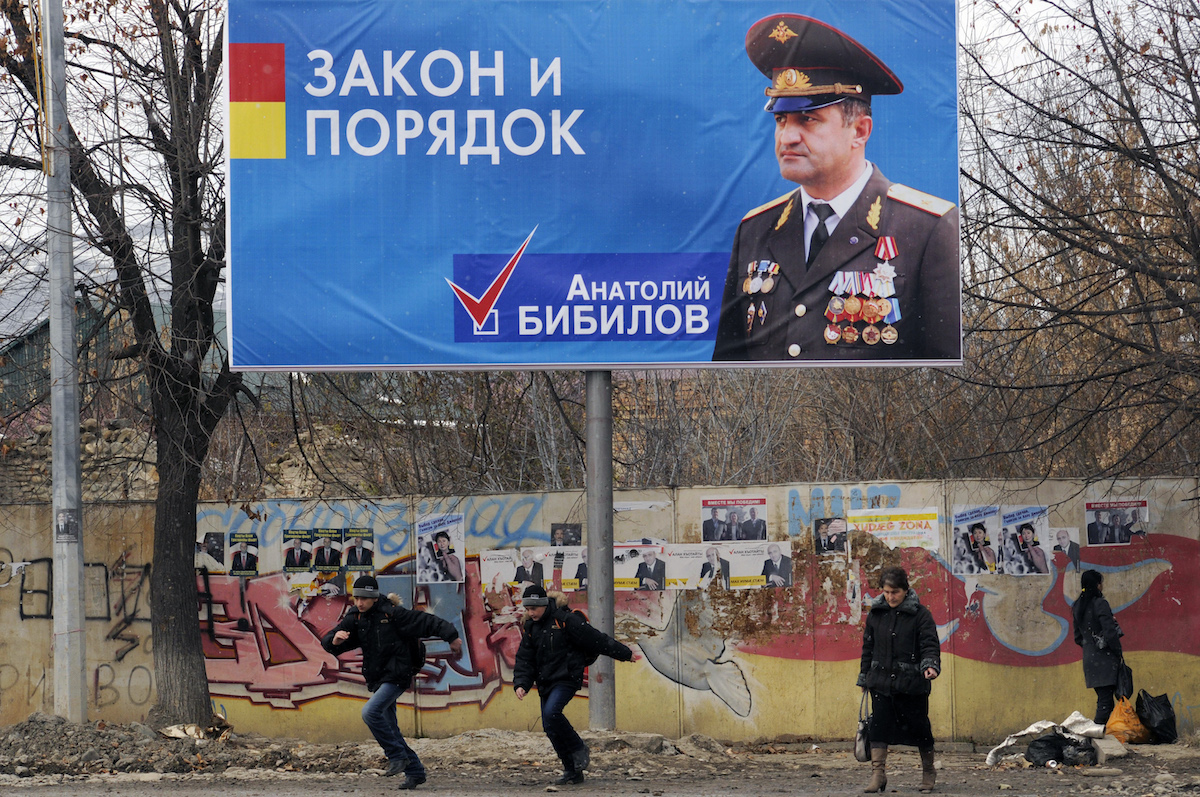 South Ossetia lacking access to proper pharmaceuticals
The seizure of drugs with Georgian labels from pharmacies is taking place against the backdrop of residents' complaints about the lack of medicines.  
According to the Caucasian Knot, the South Ossetian Prosecutor General's Office, after complaints from patients, began checking medical warehouses, the Central Hospital and the pharmacy department.
Since the end of 2019, user posts about the lack of medicines in hospitals appeared on social media, which has led to an inspection of the Central Republican Hospital by the deputy commission.
"We talked with doctors, with patients…in a private conversation they say that the hospital does not even have band-aid and bandages, let alone medicines necessary for  full treatment," one of the commission members told a Caucasian Knot correspondent.
"My relative is in the department of traumatology.  There aren't even crutches there so he can get up," said a relative of a patient at the Central Hospital Sergei Kochiev.
"We have free medicine, I told the doctors.  Medicines should be provided at the doctor's office.  To which they replied that they would be happy to provide them, but they simply are not available, and it is not known when they will be," said Marina Tedeeva, a patient of the hospital.
Toponyms and terminology used by the author, as well as views, opinions and strategies expressed by them are theirs alone and do not necessarily reflect the views and opinions of JAMnews or any employees thereof. JAMnews reserves the right to delete comments it considers to be offensive, inflammatory, threatening or otherwise unacceptable