Mass detentions, closed metro stations, disconnected Internet - how Azerbaijani authorities prevented the opposition from holding a rally
To prevent an unauthorized rally of the opposition, the Azerbaijani authorities detained about a hundred people, closed several metro stations, and shut off mobile internet in Baku today.
The rally was organized by the National Council of Democratic Forces.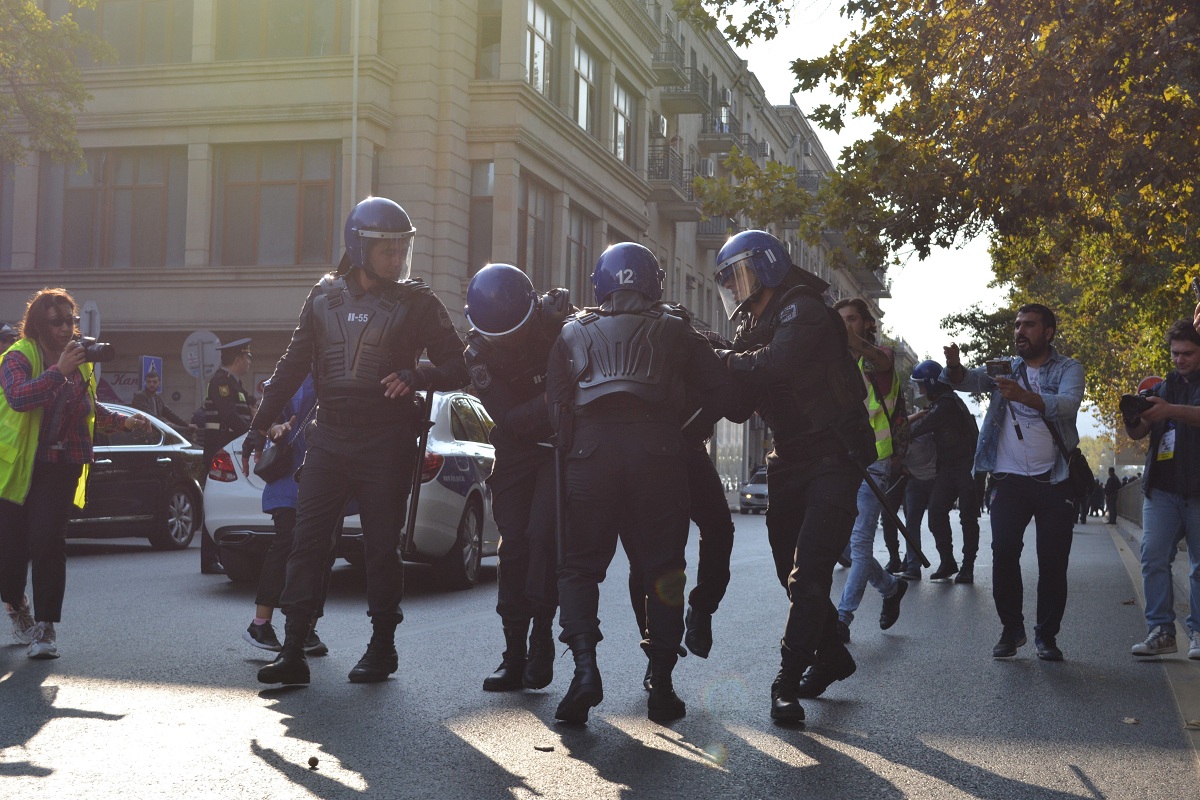 The National Council wanted to hold a rally to the city center, but the authorities did not gove them permission. Instead, they invited the opposition to rally in Lokbatan, a village on the outskirts of Baku.
Not wanting to go so far out of town, the National Council decided to hold an unauthorized rally in the center. Namely – in front of the metro station "May 28", near the railway station.
The authorities, in turn, warned that they would disperse this rally.
How events developed
A few days before the rally, the opposition began to complain about the detention of members of the National Council.
The rally was to be held on October 19 at 15:00.
On this day, already in the morning, the entire area in front of the metro station and the neighborhoods adjacent to it were cordoned off by the police and special forces.
The May 28 station itself and several other nearby stations were temporarily closed.
Throughout the center and surrounding areas of the city, mobile internet was jammed.
Even screenings of films in downtown movie theaters were cancelled.
Closer to the time of the rally, the situation began to heat up. Mass detentions of protesters began.
Ali Karimli, the leader of the Popular Front party, a member of the National Council, was detained at the exit of his house.
Members of the National Council Coordination Center Vahid Maharramli and Tofig Yagublu were also detained.
According to preliminary data, overall the police detained about 100 people.