It kicks off!
Today's match – France vs. Romania at the unique Stade de France stadium will mark the launch of the UEFA's 15th European Championship. The football festival will last for a month and will finish at this same stadium on July 10.

The host 


France was chosen as the result of a bidding, in which it beat out Italy and Turkey and will host Europe's major football tournament for the third time, the first two times being in 1960 and 1984. 

France won the European Championship twice–in 1984 and 2000. Probably everyone remembers the unique final of the latter, in which David Trezeguet's extra-time golden goal made French fans rejoice.
What's new about the Championship

For the first time in the championship's history, the Euro-2016 tournament will be a competition between 24 teams. There will be six four-team groups at the final stage and the playoff will begin from the round of 16. 


The stadiums
The matches will be played in 10 cities throughout France:  Bordeaux (Stade de Bordeaux); Lille (Stade Pierre Mauroy); Lens (Stade Bollaert-Delelis); Marseille (Stade Velodrome); Nice (Allianz Riviera); Paris (Parc des Princes); Saint-Denis (Stade de France); Saint-Etienne (Stade Geoffroy Guichard); Toulouse (Stade Municipal) and Lyon (Stade des Lumières).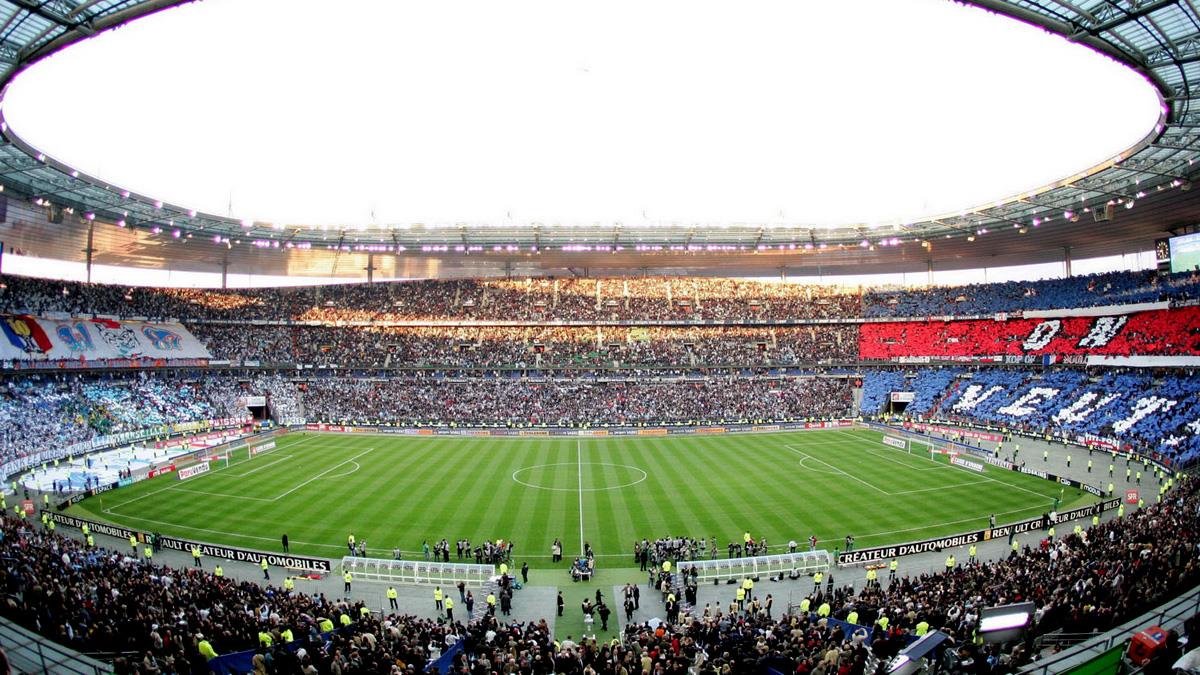 The tournament mascot
The official mascot for the Euro 2016 championship, Super Victor, is a boy in a jersey of the French national football team. This name was chosen by football fans as the result of online voting.
Super Victor has his own story: his father used to be a good footballer and, since a very young age, he has always loved playing football with his friends. He is not as good as his father was, but he is always trying to improve his skills. For him the most important thing when playing football is to have fun and play fair! One day, he was playing football with some of his friends; it was a very tight game. Their team received a free-kick just on the edge of the box and, feeling confident, he stepped up to take it. He missed the goal and the ball went behind a fence where they could not see it anymore. When he was looking for it, he saw a very mysterious shape hiding in the high grass. He got closer and discovered a very old magic chest. He was very curious about, so he decided to open the chest and found three items: a red cape, a pair of brand new stylish football boots, and a ball. His red cape enables him to fly up high into the sky and travel all around the globe at super-fast speeds. His magic football boots gives him great skills and he can even invent new tricks. As for the ball, he always takes it along with him and it never fails to bring everyone together for a game.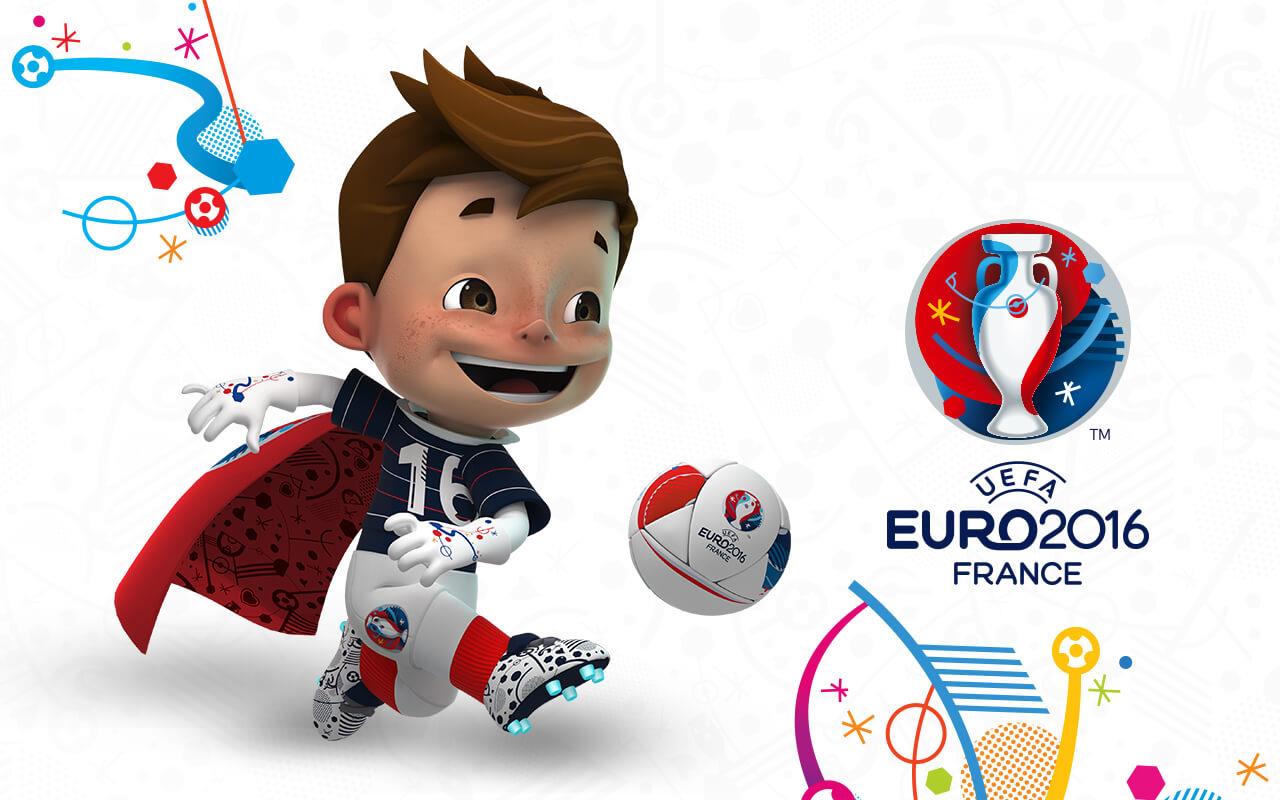 The Euro 2016 ball
Beau Jeu (beautiful game)-the official match ball produced by Adidas, was unveiled on November 12, 2015, by former French player, Zinadine Zidane, on his Instagram page.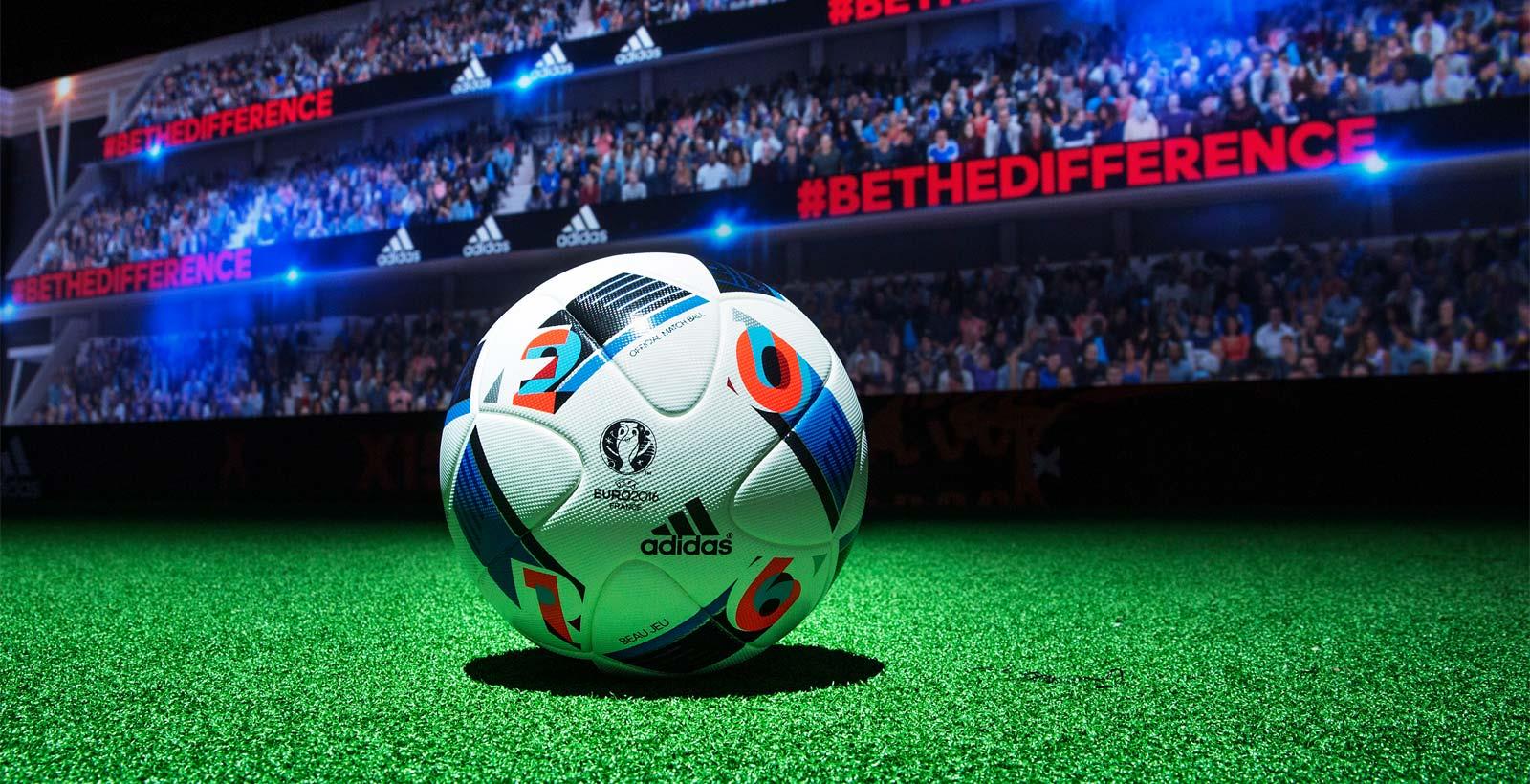 The Championship anthem
The European Championship's official anthem -"This One's For You" by David Guetta (France) featuring Zara Larsson (Sweden), was introduced on May 13. 


Who has been left out of Euro 2016?
The Euroforum's major loss is certainly the Dutch squad that failed to qualify for Euro 2016. 

Also, on the decision of the French national team coach, Didier Deschamps, the following football players will have to watch the tournament on TV: Karim Benzema; Mathieu Valbuena, as well as Hatem Ben Arfa (who has had a perfect season, but despite that, the coach left him out and preferred such players, as: Dimitri Payet from West Ham and little wunderkind, Kingsley Coman).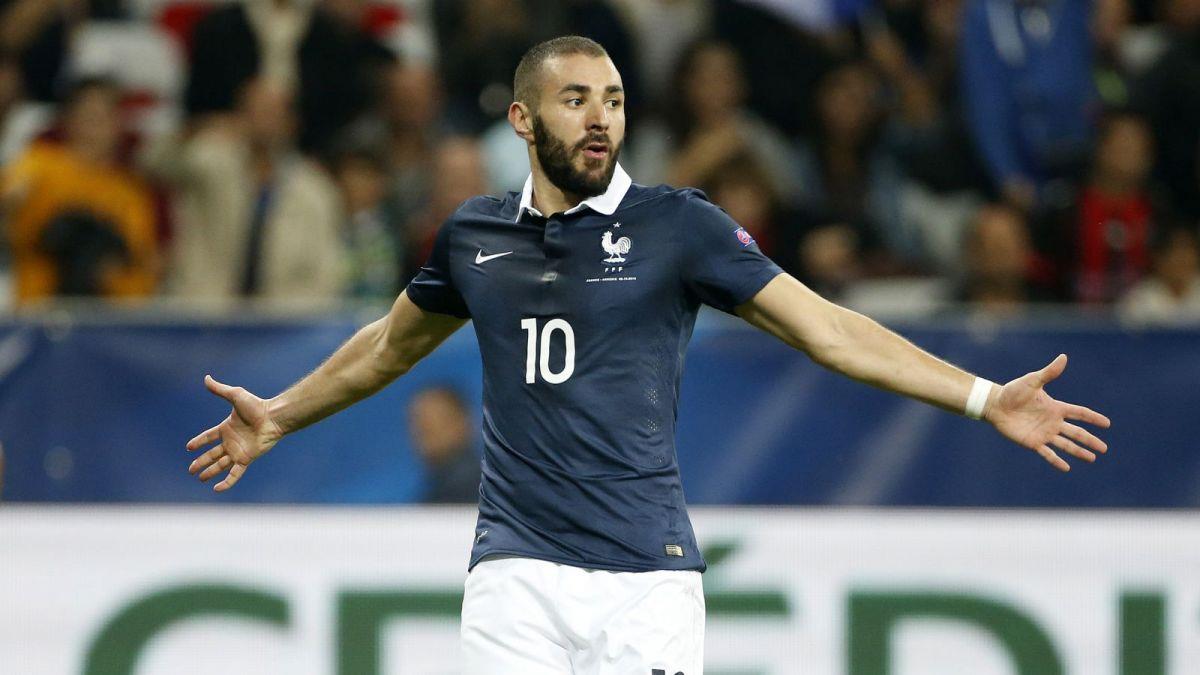 Karim Benzema
Fábio Coentrão and Daniel "Dani" Carvajal Ramos, the Spanish right back, are set to miss the championship. The latter will be replaced by Héctor Bellerín Moruno from Arsenal FC. Vicente del Bosque, the coach of Europe's reigning champion, did not even think of taking Bellerín, who was not even included in the expanded version of the team's roster. If it had not been for Carvajal's injury, this talented football player would have been left out of Euro 2016. 
Marco Reus (Germany) will also be a spectator in this tournament. It's the same as in 2014, when he missed the World Cup due to an injury. This year he has found himself in the same situation.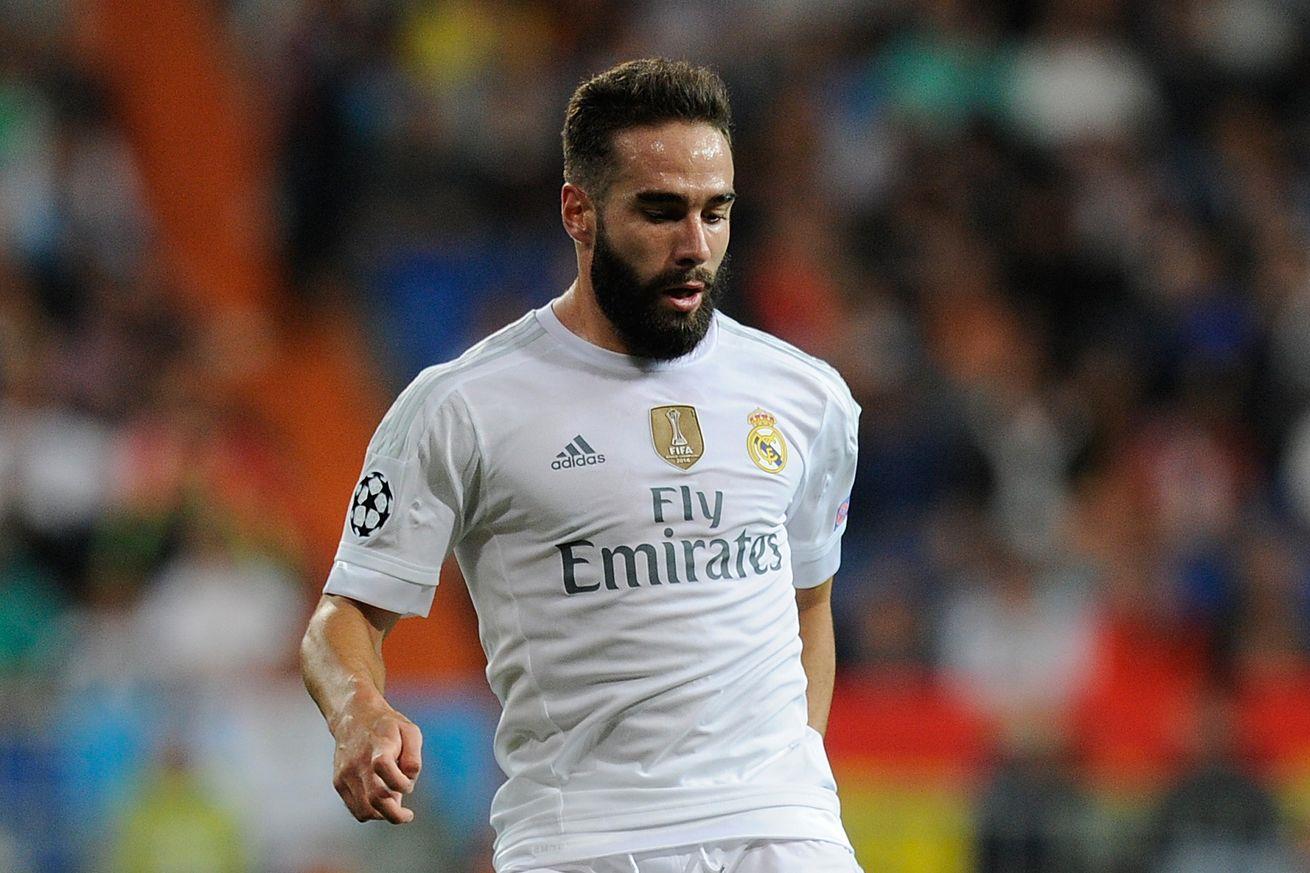 Daniel Carvajal
The debutants
Simultaneously, the European Championship will feature players who are unknown probably even to the most avid of football fans. Albania, Iceland, Northern Ireland, Slovakia and Wales, are debutants in the championship. The worth and age of some of their players is just ridiculous.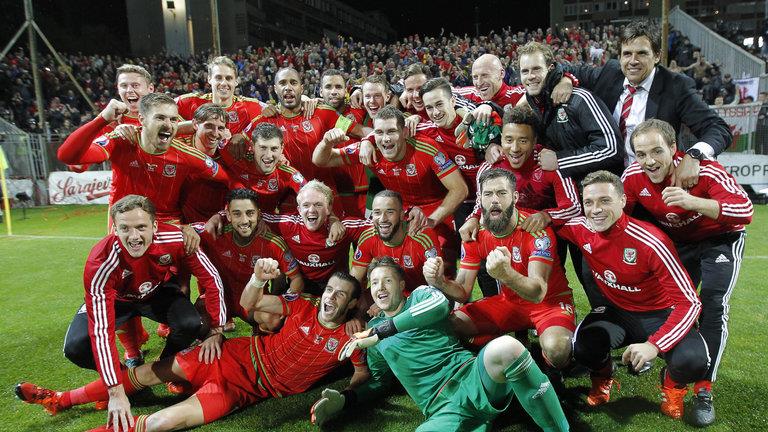 Wales Football Team
For example, Ansi Agolli, 33, a defender, who currently plays for FC Qarabağ, has been valued at 300,000 EUR; Conor McLaughlin, 24, a defender (Northern Ireland), has been valued at 250,000 EUR. He is Fleetwood's right back (English Third Division). Ingvar Jónsson, 26, the Iceland squad's goalkeeper, who plays for Sandefjord (Norwegian Second Division), has been valued at 100,000 EUR. And there are many others, who play for the debutant teams, who have had some real miracle moments in their home countries.
The most expensive football players
Cristiano Ronaldo, a Portuguese football player, is on the top of the most expensive players' list (with the total transfer fee amounting to 110 million EUR); then comes Gareth Bale, Wales squad forward (80 million EUR) and Thomas Müller, Germany squad forward (75 million EUR). Among the top ten most expensive football players also are: Robert Lewandowski (Poland); Antoine Griezmann and Paul Pogba (France); Eden Hazard and Kevin De Bruyne (Belgium); as well as Koke and Sergio Busquets (Spain). Interestingly, the total transfer fee of the top ten players amounts to 730 million EUR.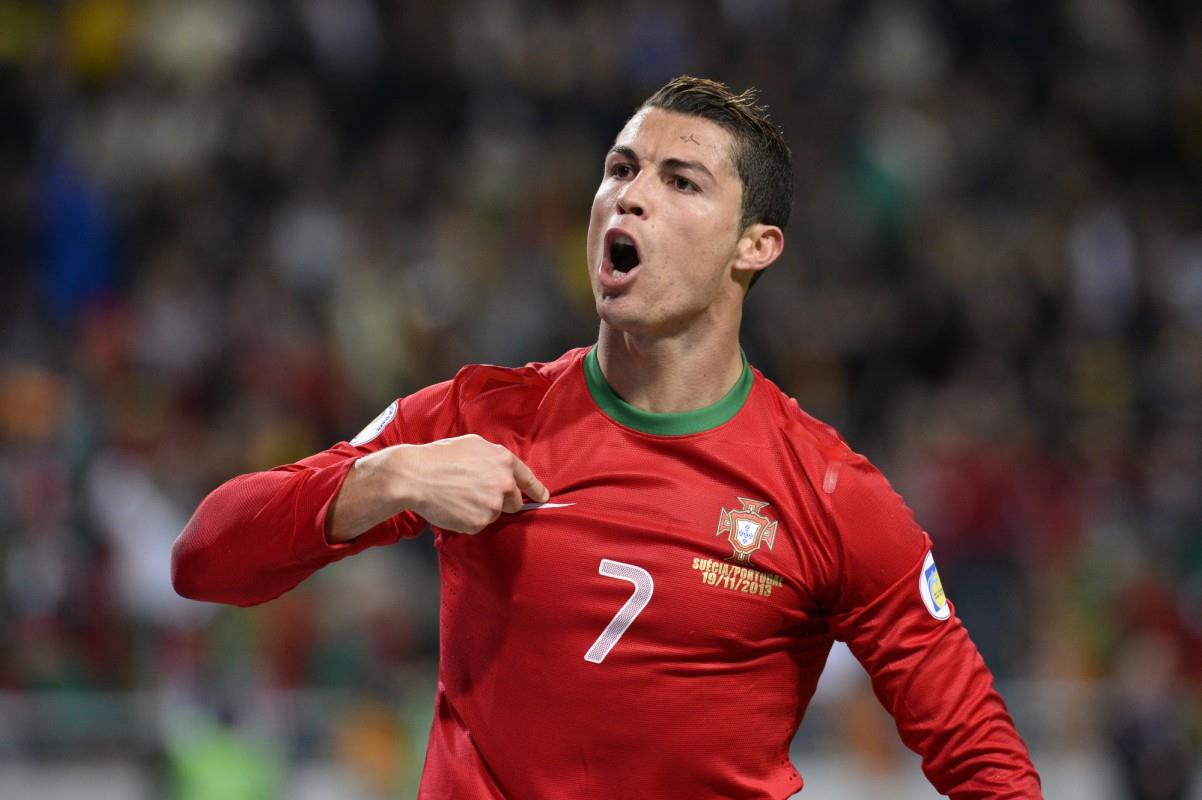 Cristiano Ronaldo
Predictions
As far as predictions are concerned, the bookmakers presume that the host country – France has the biggest chance to win the championship. And no wonder, the team's halfback and forward line is regarded as the best in Europe – Paul Pogba; Leicester' champion, N'Golo Kanté (who has been predicted the second coming of legendary Claude Makalele); Dimitri Payet; Blaise Matuidi; Antoine Griezmann, France's brightest hope on offense'; and certainly Olievier Giroud (FC Arsenal).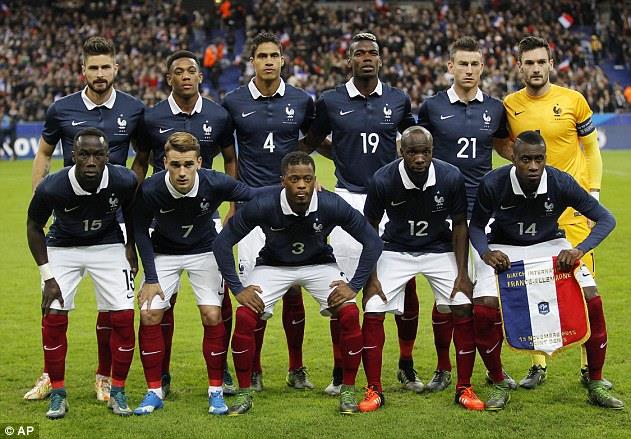 France Football Team
France is followed by the world's reigning champion – the German squad and Europe's current champion- the Spanish national team. The latter is probably not in that good of a mood, since it failed in its own territory for the second time over the last decade and the most surprising is that it was Georgia's national team that defeated it. 
English fans are also very hopeful. A young and well-balanced team is one of the leaders in the competition for the title of European champion, especially since even the oldest football fan vaguely remembers the English squad's last one. They particularly pin their hopes on two guys from Tottenham – Dele Alli and Harry Kane.

And certainly the Belgium squad deserves to a mention. This is a really great team that has been gradually moving towards achieving its goals and if one believes its goalkeeper, Thibaut Courtois, Belgium has pretty a good chance of becoming the European champion. 

However, Belgium obviously doesn't have luck in the group stage, since in the so-called 'group of death' it is side by side with the Italian, Swedish and Irish national teams. What can be said about Italy? Only that it is Italy, and it is unpredictable. Moreover, its head coach is a man, for whom nothing is impossible. Antonio Conte's team, that will have to play without Marco Verratti, has the weakest composition it has ever had for this tournament.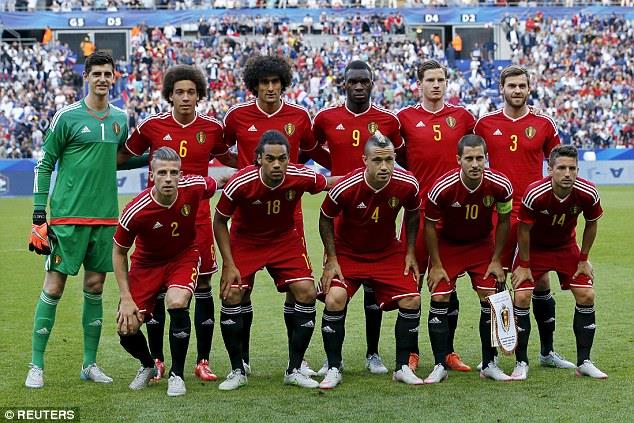 Belgium Football Team
No tournament could start without experts asking for Pele's opinion. In his words, England and Spain are the favorites of the European Championship. That hardly pleases enraged British fans, since Pele's predictions never come true.
Cover photo: Ukrainian Fans. Source: uefa.com
10.06.2016