Why did Abkhazia's Foreign Minister resign and then change his mind, and what does the Kremlin have to do with it? Opinion
Inal Ardzinba's resignation

Inal Ardzinba led everyone to believe that he was resigning from the post of Abkhazian Foreign Minister, but a few days later he announced that he was staying. During this time news spread that he was returning to work in the Kremlin administration.
But most likely it was all just rumors.
"Kremlin past"

Initially, for the very ambitious Ardzinba the post of head of the Interior Ministry of Abkhazia, which he took in November 2021, was just an opportunity to restart his stalled career.
At one time a very young Ardzinba, a graduate of the Russian Higher School of Economics, was brought to the Kremlin administration by then all-powerful Vladislav Surkov.
Under his wing, Ardzinba made a dizzying career in a short period of time, reaching the position of the head of the department of the Russian president's department for socio-economic cooperation with the CIS countries, where among other things he was in charge of the Ukrainian sector.
---
---
He made a name for himself on the Ukrainian issue, which was later included in all existing sanctions lists. And at the same time, in the Kremlin itself, again because of Ukraine, he also fell into disfavor together with his handler Surkov.
What can one do as a minister?

Of course, the post of Minister of Foreign Affairs of a republic which is recognized by only a few states was clearly not the limit of his dreams. But even here he could benefit himself. At the very least, he could regain the Kremlin's lost confidence.
And at the same time he could have tried to become president of Abkhazia (which is the dream of every Abkhazian politician in one way or another). But this task turned out to be more complicated: trust of the Kremlin alone is not enough, you need the support of local elites and civil society.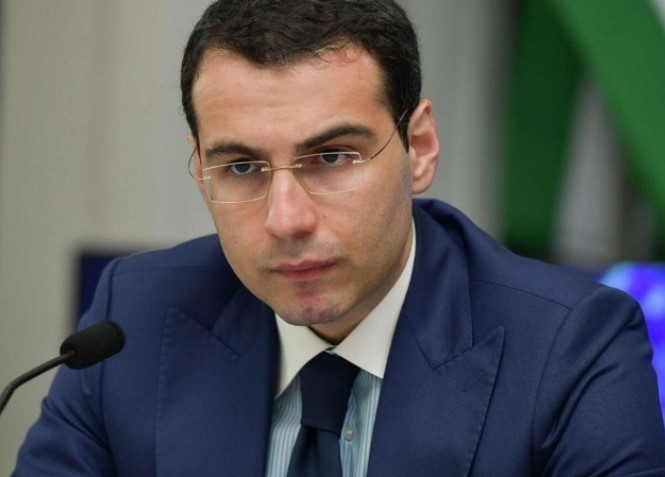 Ardzinba, of course, understood this. But he did not succeed with the elites at once – there was too much competition, and besides, they did not perceive him as "their own".
And he did not really try to please them, betting on public support, especially since he had certain skills in working with the masses.
As a result, promotion of his person and creation of an image of a statesman capable of leading the country out of crisis became his main task.
Ardzinba took this task up with enthusiasm and imagination.
He could, for example, organize the Abkhazian-Russian economic forum without coordination with the government and without participation of Abkhazian economists themselves.
At times he took on functions of the head of the state security service, leader of youth organizations, minister of education, information and propaganda. He was in charge of computer technology, culture and sometimes "substituted" for the Russian ambassador to Abkhazia.
But all this amateurism had no special effect. Ratings of public trust, if not decreased, then certainly did not increase. And the near future did not promise changes for the better. Something had to change.
The trick failed

And then last week it became known that President Aslan Bzhania was firing his chief of staff Jansukh Nanba, as he failed in his mission to promote the scandalous bill on apartments.
Shortly thereafter, on September 1, Ardzinba gathered the staff of the Ministry of Foreign Affairs and bade it farewell.
Over the following weekend, a Ukrainian TV channel reported that Ardzinba resigned because he was returning to work in the Kremlin.
Then this news was picked up by Russian and Abkhazian media.
And on September 5th the press service of the Abkhazian Foreign Ministry says that "the reports about alleged resignation of Inal Ardzinba do not correspond to reality".
Half an hour before this denial, a decree from President Bzhania on appointment of a new head of the presidential administration Abesalom Kvarchia was published.
I don't think this is mere coincidence. Most likely, Ardzinba decided with the help of such a multi-purpose combination to offer his candidacy for the attractive vacancy. But it did not work out.
Perhaps, after such a hoax with "transfer to work in the Kremlin" Inal Ardzinba's road to the Kremlin will be finally ordered. Moscow clearly does not like such forfeits.
This means that the post of foreign minister will be a place for him, which he will have to hold on to very tightly.
---
Toponyms, terminology, views and opinions expressed by the author are theirs alone and do not necessarily reflect the views and opinions of JAMnews or any employees thereof. JAMnews reserves the right to delete comments it considers to be offensive, inflammatory, threatening or otherwise unacceptable