How extreme sports stemmed labour migration from this Armenian village
A hundred and forty kilometres north of Yerevan lies a village which, at first glance, doesn't seem any different from the hundreds of other villages in Armenia: one and two-storey homes made of tuff next to garages and cowsheds.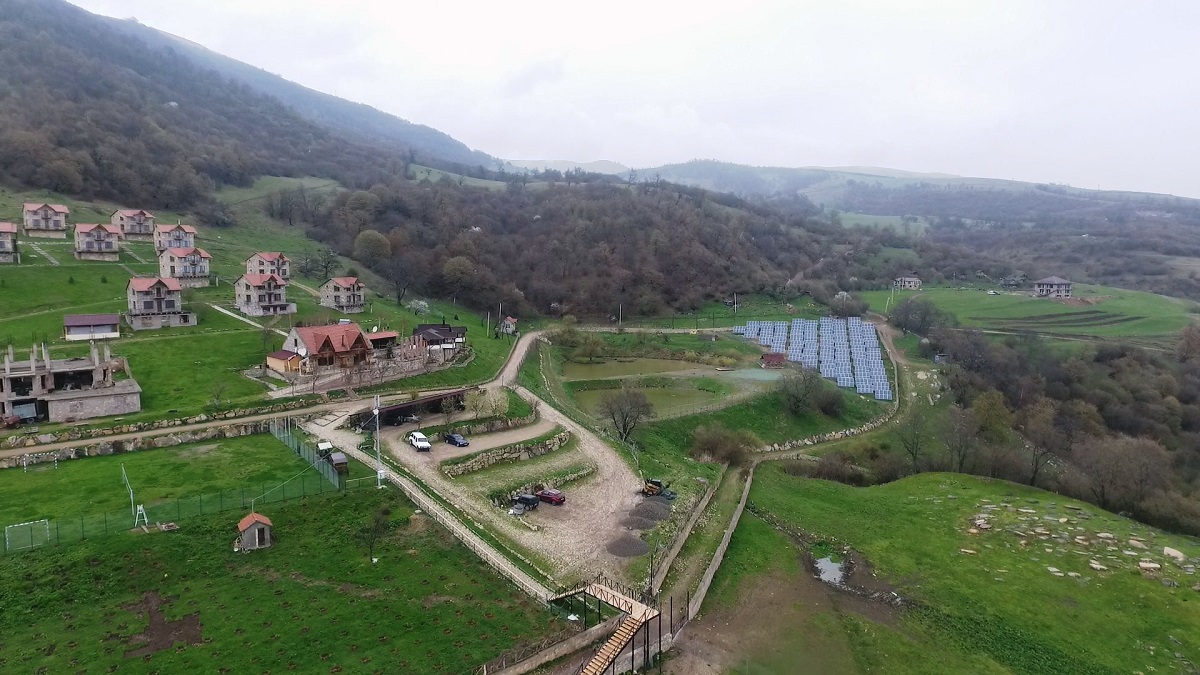 However, Enokavan is nevertheless unique. People aren't leaving the village at all. The population has in recent years actually increased in size from 480 to 554.
• Armenia to help Georgia not lose Russian tourists
All of this is thanks to the fact that the village has become a favourite spot for those who love extreme and adventure tourism.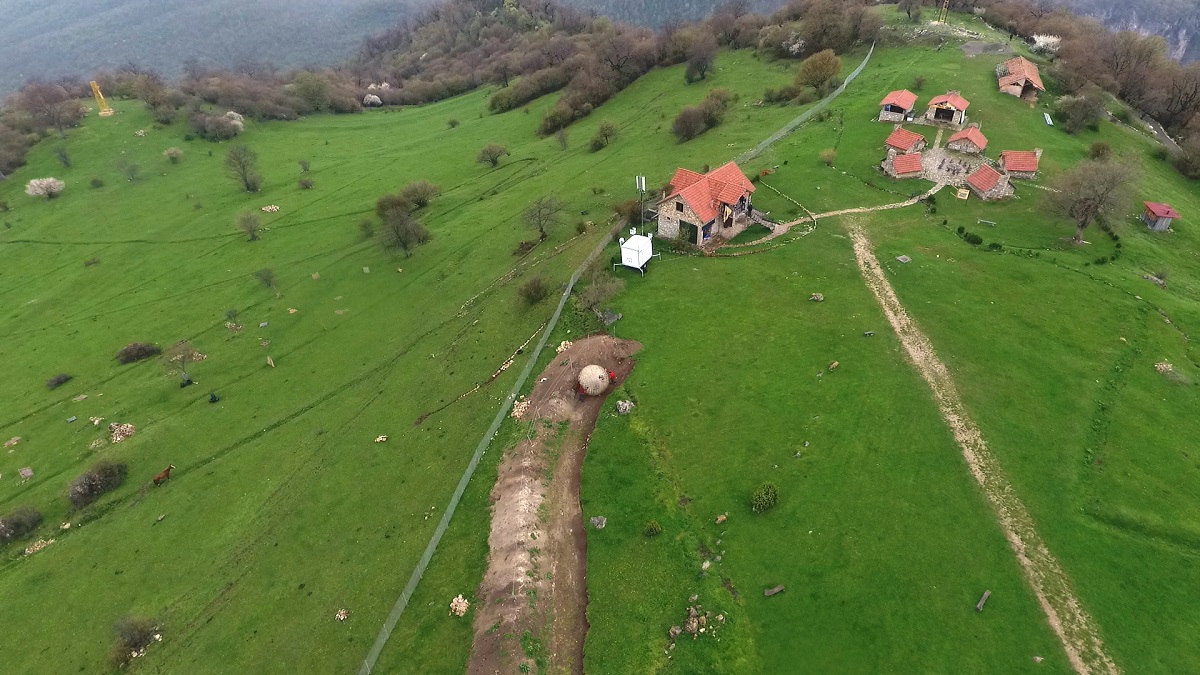 Yell Extreme Park, which is about a kilometre away from Enokavan, was founded by a village local. The mountains and valleys between them provided an excellent opportunity for setting up a zip line.
Four years ago the project existed only on paper, but in 2015 the park began to take in its first guests.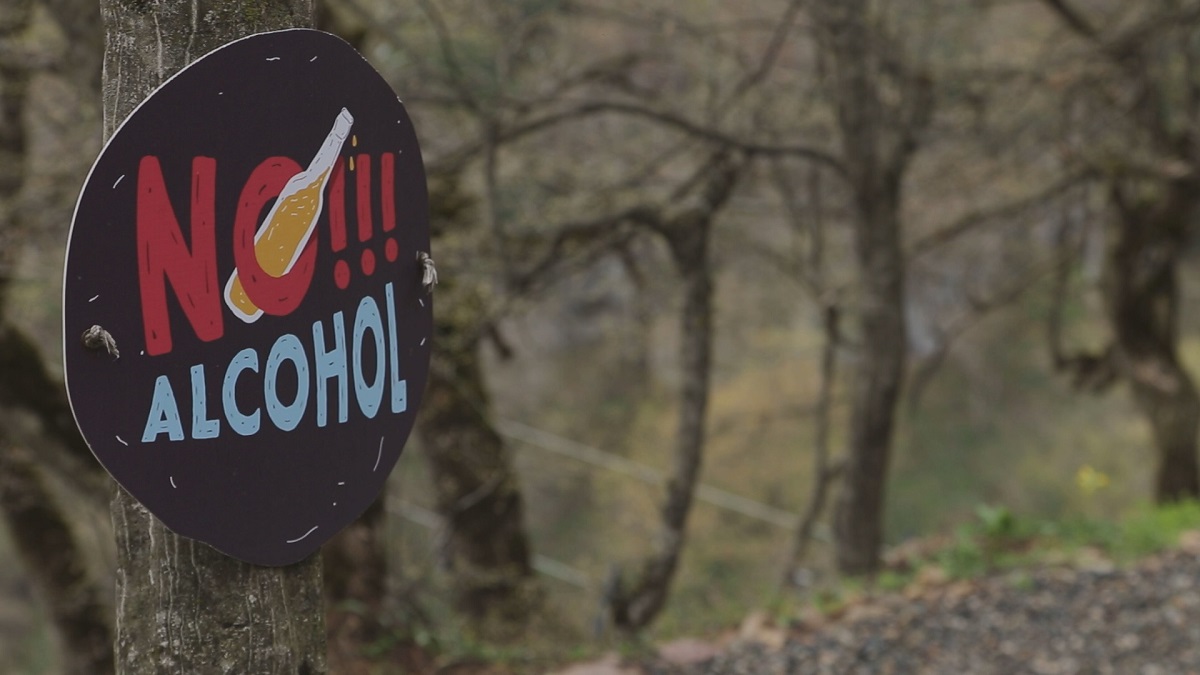 On entering the park, visitors first enter a dressing room where their instructors help them put on special equipment for the ride. The base is located a little further from the zip lines themselves, leaving guests unsure as to what to expect.
Some hesitate upon reaching the starting point, but, as the local instructors say, very few have refused the opportunity to glide down from the mountain tops and see the surroundings from a bird's-eye view.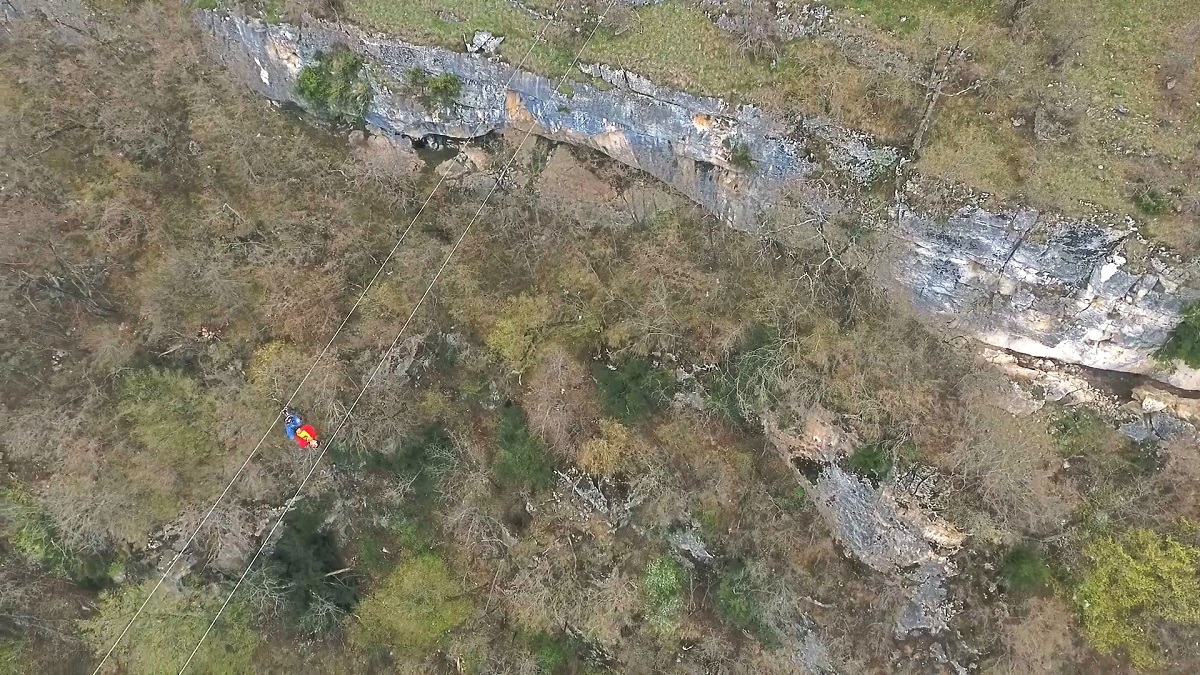 The lines tightly span over the valley, and the possibility of losing contact with them is definitely terrifying. However, a few seconds after the start of the ride, one understands that the panoramas in front of you and the birds flying below you are far more beautiful and interesting than your fear.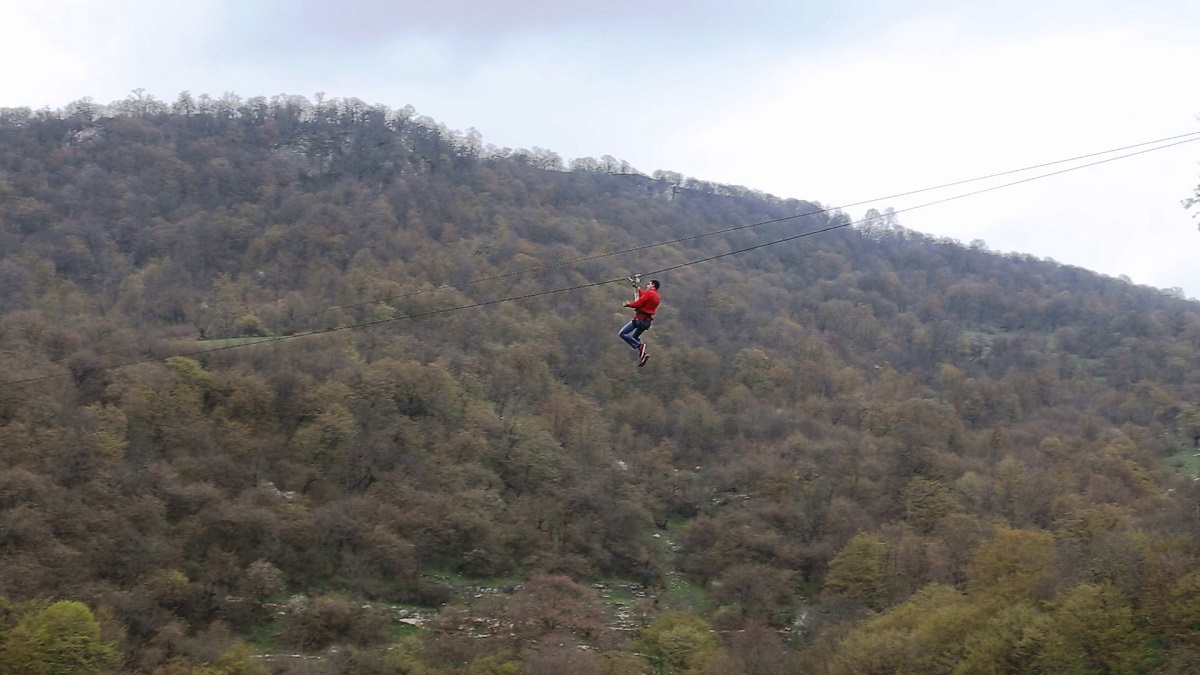 There are five lines in Yell Extreme Park: at 135, 200, 268, 375 and 750 metres in length. The highest point from the ground during the ride is some 300 metres.
The project has grown with time and now there are paraplanes, mountain-biking, a rope park, paintball as well as a 100m trip down a hill in a transparent ball (zorbing).
And the most recent addition to the park – Via Ferrata.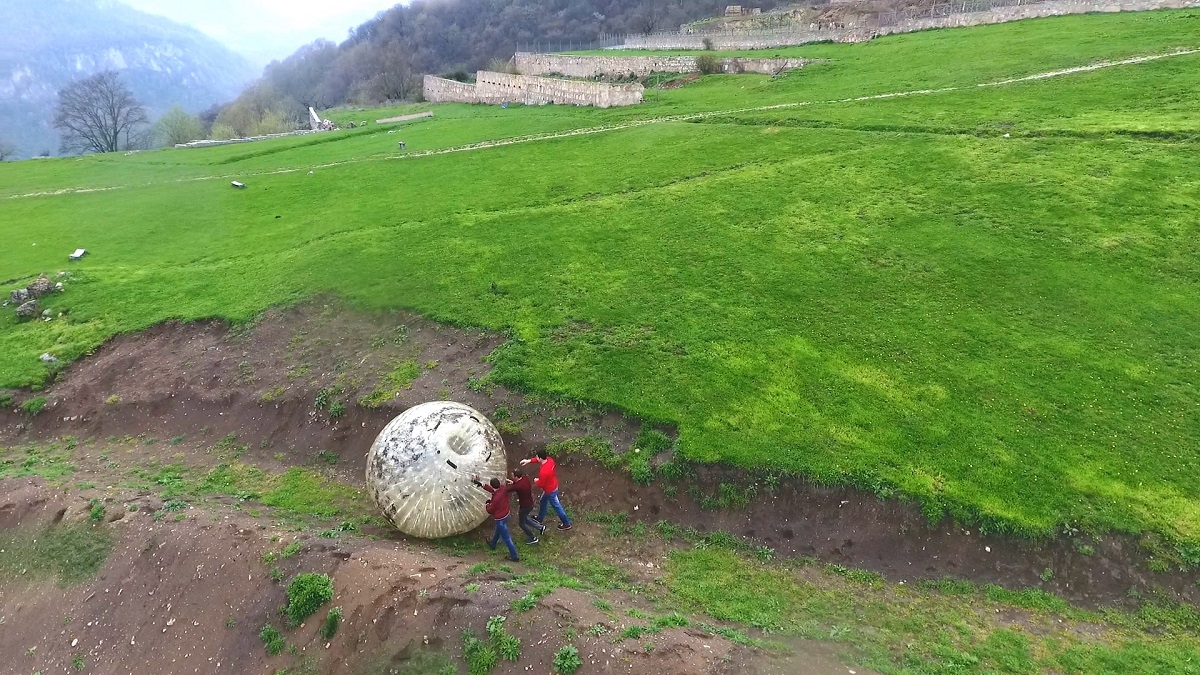 Via Ferrata is a trail built on a steep rise which allows you to walk the entire length of the rise – just one look down may stop you in your tracks.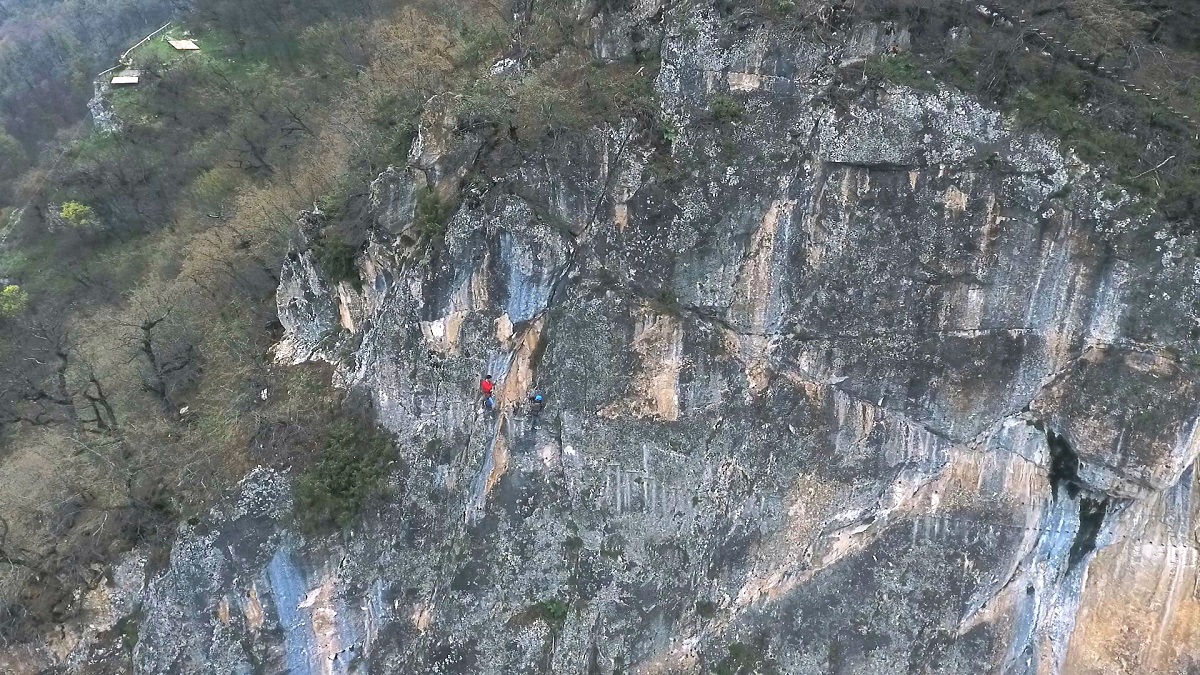 "There are people who don't want to try it at first. But, as they say, it's only hard the first time. After that they change their minds and become different people."
Hovsep talked about his work while standing on the tallest point of the trail. He said that he felt free there. Although he does the same route every day, the activity never leaves him dissatisfied:
"I don't find it boring, but I can't say that I've gotten used to it either. Every time there's something new, because new people come along with new ideas and feelings. We try to find something to talk about with our clients. There were some that have cried and some who inched their way over the obstacles. We encourage them and help them. We have not had many people who haven't been able to make it to the end."
Hovsep's life story is, perhaps, typical of Yell Extreme Park. He is from Ijevan, a neighbouring town. After finishing school, he could not find work and thought about leaving. However, the opportunity to work in the park presented itself and he decided to give it a shot.
"It's difficult to find work now, and many young people are leaving. I found something that I like, and stayed here. I like my work a lot. Even when I have weekends off, I sometimes come here because I miss it all."
There are 30 people working at the park. Most of them are from Ijevan or nearby villages. For the most part, this means young people who can speak English and Russian. The owners of the park plan to expand it to 50 employees.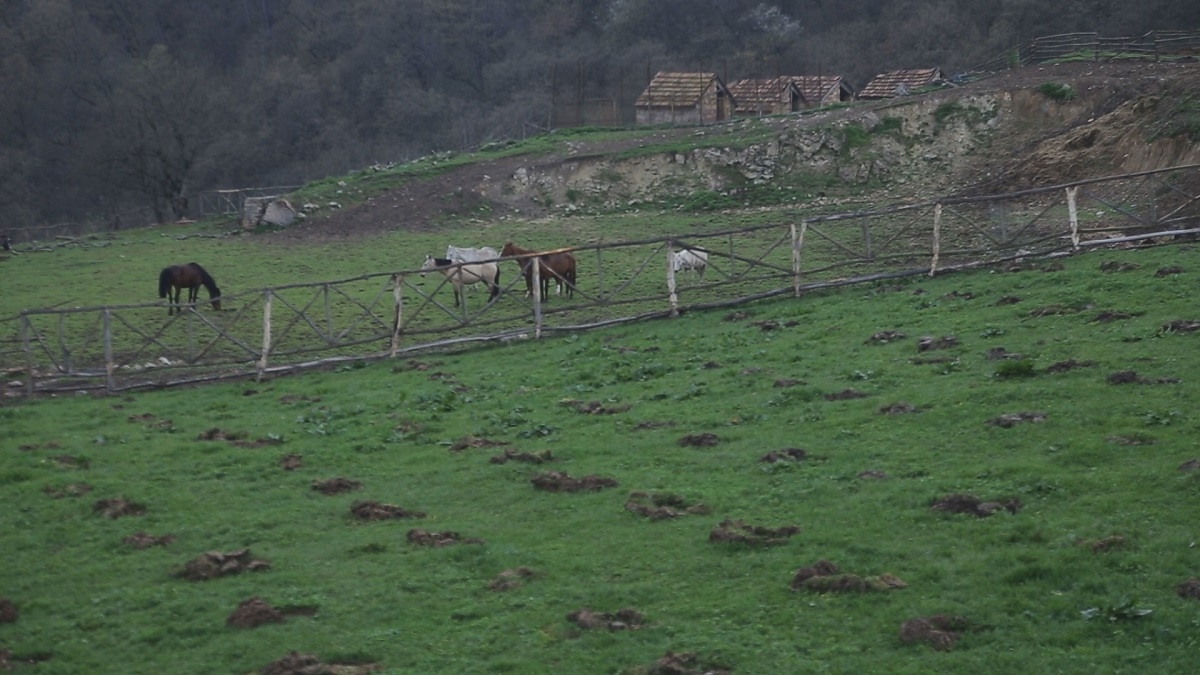 David was also born in Ijevan. He lived in Moscow and worked as a barber for a while:
"I returned to Armenia for this job. I like it a lot, and even if I go back to Moscow I know that I want to work in this field. I like extreme sports, and even if I hadn't worked here, I would have come several times a year."
However, David probably will not have to leave because the project is gaining in momentum. When the park just opened in 2015, it was visited by 1,200 people. A year later – 6,000. In 2017, 14,000 people visited the park. This year 21,000 visitors are expected.
The owners expect that in 2022 their park will be visited by upwards of 100,000 people. To this end, the project received 2.5 million dollars in investments: some of this money will go towards building a cable car.
"Compared to previous years, the standard of living in the village has definitely increased: they always have some job to get involved in. Moreover, the Development Foundation of Enokavan regularly organises foreign language courses and service training for village residents. In addition, the roads between villages are periodically repaired, especially those which lead to tourist centres," says co-founder of the park Tigran Chibukhchyan.
Enokavan has become one of the main centres for adventure tourism not only in Armenia but in the region. In addition to the park, there are now hotels and guest houses. The flow of guests has a multiplicative effect: stores are opened, and infrastructure issues are being resolved.
Lidia Georgievna Mobilevskaya is from Moscow. She is a professional teacher like her son with whom she came.
"For us, height is important. Height and mountains all around. It's unusual for us – we don't have it. There are many mountains here, and they inspire bravery and greatness in people. Internal greatness. The sensation that you are an individual!"
The unusual sights attract tourists from many countries. In addition to Russia, people also come from the Philippines, Malaysia, China and Western Europe to visit Enokavan.
***
With the support of Mediaset